Carnation Flower to Australia
7 of 7 Gifts
Sort by:
What Customers Are Saying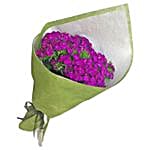 - Markonda
9/02/2022, 12:01 AM
Delivered At: Melbourne, VIC
Occasion: Get Well Soon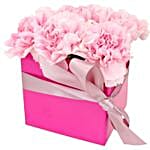 - arnab
8/02/2022, 7:30 AM
Delivered At: Melbourne, Vic
Occasion:
In the world of flowers, all are stars because each one of them has some specific quality. Carnation is one of those flowers that implies beauty and perfection in a subtle way. On any happy occasion, this flower would be a nice gift option. You can send these perfect carnations to Australia to greet your friends and loved ones staying there.