Ranveer-Deepika or Ranveer Singh-Deepika padukone- the two famous names of the Bollywood fraternity that are almost always taken together. Apart from being co-stars in four films, they share a beautiful and passionate love bond that makes them the power couple of Bollywood. Their chemistry, bonding, and affection for each other are all sorts of #relationshipgoals. Whenever they are together, oozing radiance and grace, it's difficult for anyone to take their eyes off them. And recently by tying the knot in Lake Como, Italy Ranveer & Deepika proved that fairy tales do come true. Just go already and check out their magnificent wedding pics on Instagram. We bet you'll go on and on for hours! Not your fault anyway, they both looked gorgeous together on their wedding day.
So we decided to bring to you Ranveer & Deepika's love story how it all started and blossomed over the years and everything in between.
2012: The First Meet & Ram Leela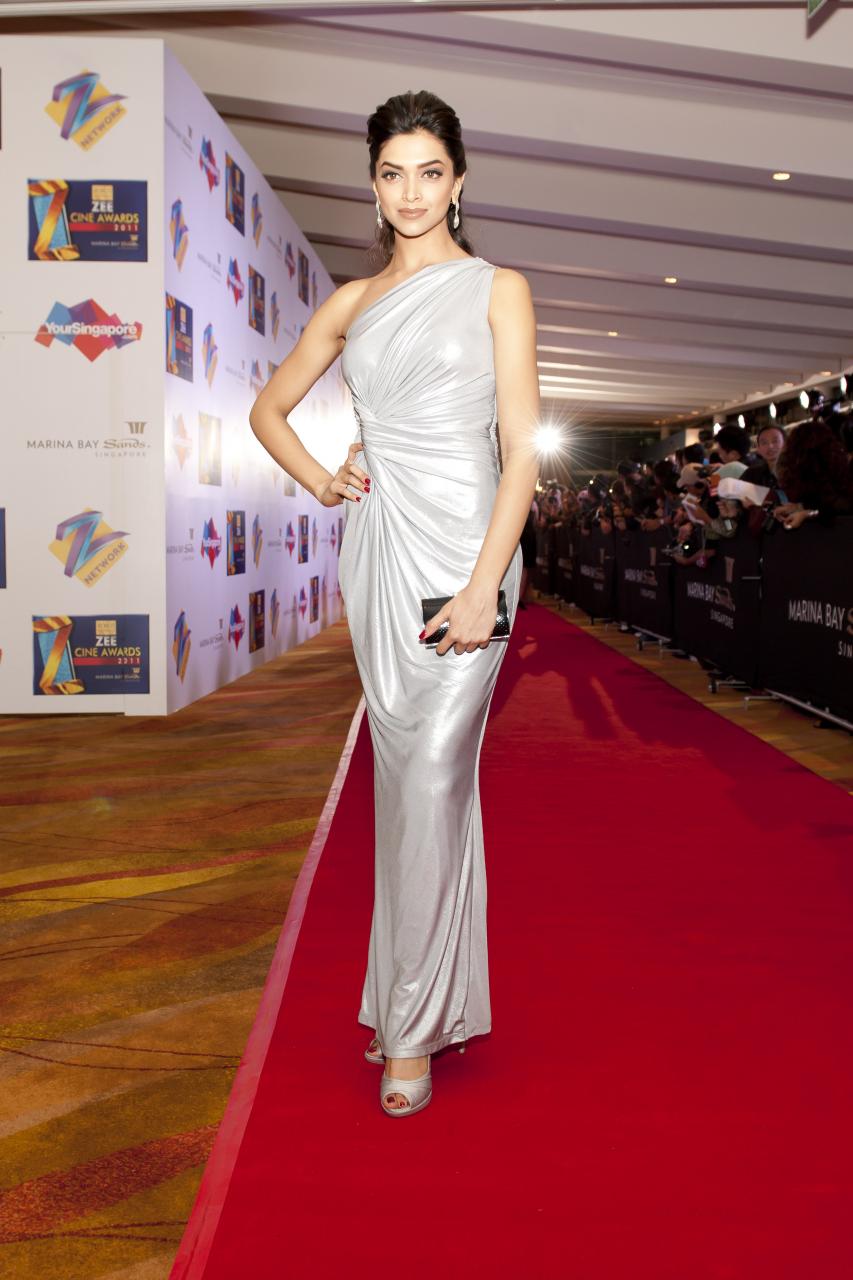 Of course, the beauty and the hottie that Deepika Padukone is, it had to be 'love at first sight' for our guy Ranveer Singh. He was love-struck the first time in 2012 he saw DP at the Zee Cine Awards in Macau wearing that exquisite silver gown. He even mentioned on being asked by a fan on Twitter that 'how can one possibly forget that sight.' The same year they did Sanjay Leela Bhansali's 'Gooliyon Ki Raasleela…Ram Leela' together. That's where the rumors of them dating started. And we have to say that people had no idea back then that these two cuties will end up marrying each other but their chemistry in the movie rocked the box office. Guess, they two were so in love and that's what was reflecting on screen!
2013: A Cameo In Reel But Prominent In Real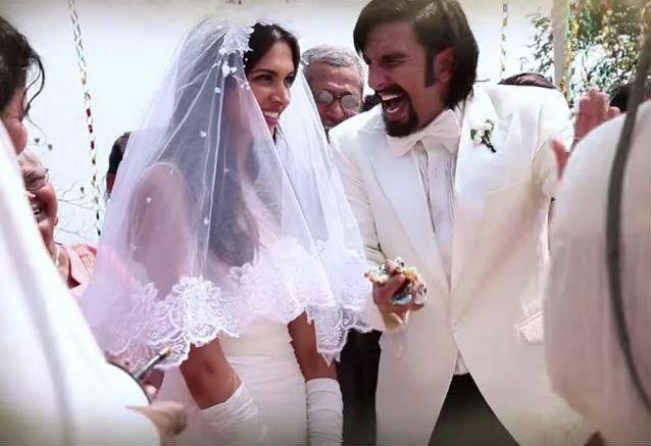 In 2013 came Home Adjania's 'Finding Fanny' where Ranveer Singh had a cameo, which DP had no idea about earlier. Ranveer played the part of the deceased husband of DP in the movie. According to sources, Ranveer was dropping on movie sets of DP many times. He also went to Dubai to meet DP who at that time was shooting for 'Happy New Year.' Their dating rumors caught fire again when they both were seen having fun at a party thrown by Shah Rukh Khan. Courtesy again the party pictures that went viral on social media. Our fanboy turned lover, Ranveer also paid a visit to Deepika on 'Race 2', 'Chennai Express' & 'Piku' sets.
2014: Romance Was Blossoming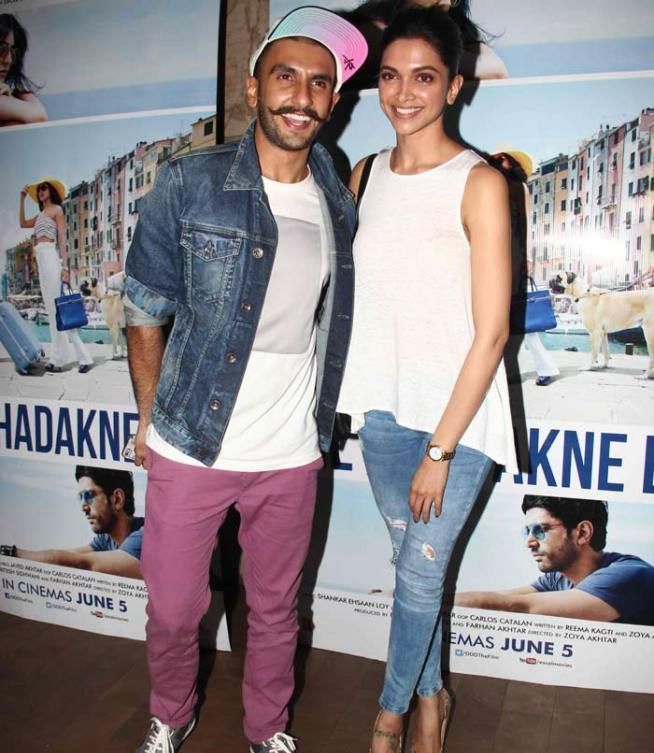 Then came the year 2014, which only blossomed the romance between these two lovebirds. A little role reversal – this time Deepika was paying a visit to Ranveer while he was shooting for 'Dil Dhadakne Do' in Spain. Paparazzi spotted them in Barcelona hanging out together. DP even went to Istanbul to surprise her alleged beau, Ranveer on his 29th birthday.
2015: Bajirao Was Smitten By His Mastani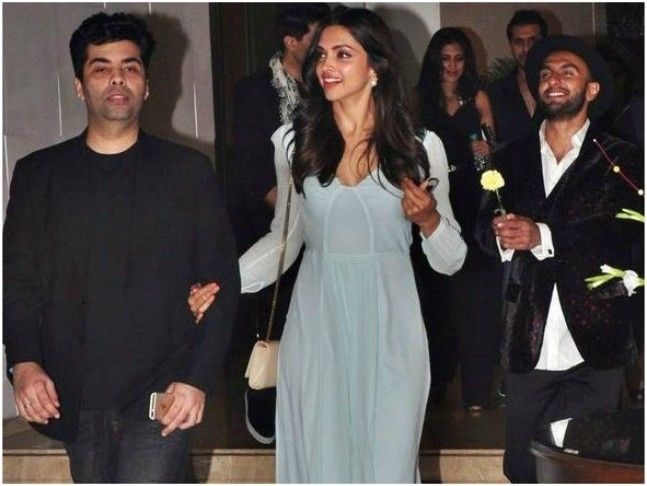 Remember Farah Khan's 50th birthday celebration in 2015 where our lover boy held out a yellow flower for DP while she walked away with Karan Johar? Quite a view that was! Not to forget the IIFA Awards 2015 when Ranveer got down on one knee before DP and sang 'Ram Chahe Leela' for her. Apart from the color of DP's saree, it was her cheeks that got all red from blushing. After all, Ranveer is Ranveer and he does whatever he wants!
The same year, Ranveer & DP shot for the Vogue India grand anniversary couple and we have to admit they never looked better before. The chemistry, comfort, and camaraderie, everything was on point in the pictures. This lovely pair won our hearts once again in SLB's romantic period drama 'Bajirao Mastani' with their top-notch performances. Then there was this video trending on social media where DP was chopping off Ranveer's mustache a pair of scissors. Fans got addicted to how adorable this video and this power couple is!
2016: Mad For Each Other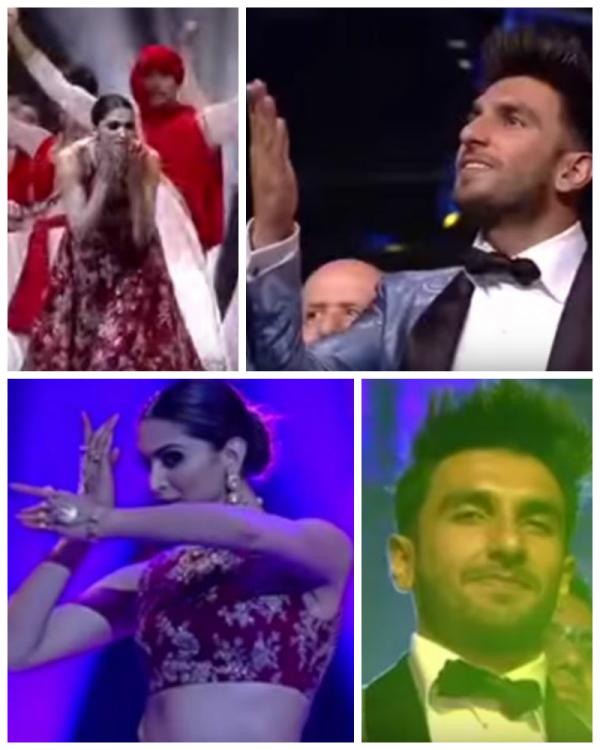 IIFA 2016 was one of the best moments for the fans of DP. Her little heart gesture and a flying kiss for Ranveer Singh at the end of her performance told a lot about their relationship. And this was the very first time when DP gave her fans a little more than a hint about her relationship with Ranveer. The same year, fans enjoyed seeing them leave the Ambani bash hand in hand.
2017: Hand In Hand All The Way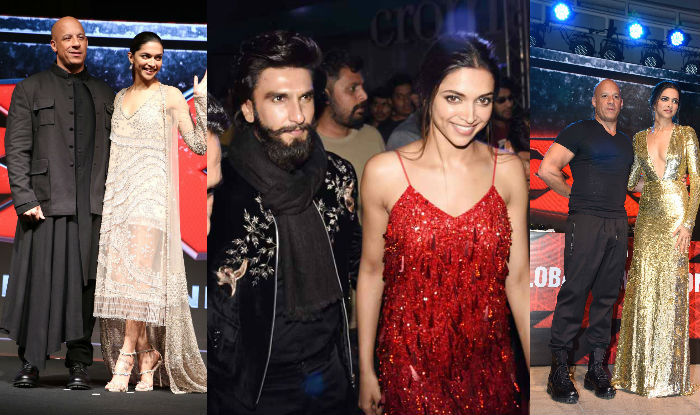 The year 2017 was important for DP as she had no Bollywood release. Because she was gearing for her big Hollywood break with the movie "XXX-Return of Xander Cage". Ranveer was always by her side lending the much-needed support during the most important phase of her career. It was amazing to see this cute couple stepping out together hand in hand at the movie premiere. In fact, a director close to them also stated that "they both are close to each other. In public, they pretend to be just friends. But away from all the paparazzi, they are no less than a lovey-dovey couple."
2018: Not In 14th Century, But Khilji Got Padmavati In 21st Century!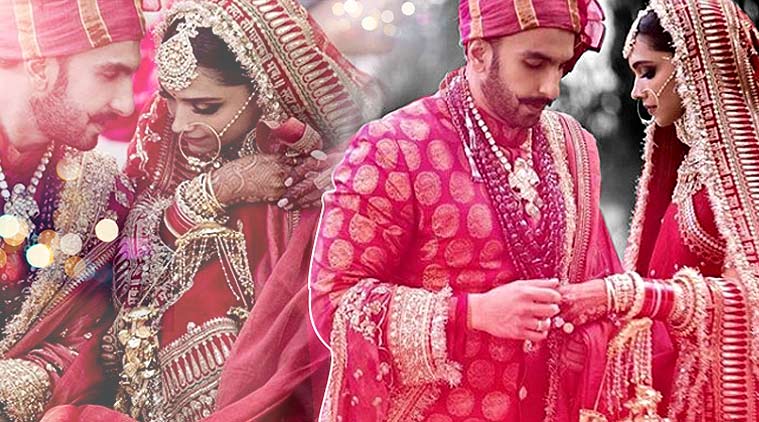 The year 2018 started on a good note for both Ranveer and DP with the huge success of Padmavat. Guess, God was also planning something great for the two of them this year. The movie took the box office by storm. And there were speculations that this Bollywood couple may tie the knot soon. But again the fans were like what to believe and what not. Putting an end to all the speculations, the couple made announcements of their marriage on 14-15th November 2018 on their respective Instagram accounts. They tied the knot in Lake Como, Italy among their close friends and family members.
The couple also hosted a wedding reception on 1st December 2018 for all the Bollywood fraternity. The amazing pictures of their Sangeet, cocktail party and wedding ceremony took Instagram by the storm. We are still gushing over those lovely clicks of Ranveer-Deepika looking insanely beautiful together. We wish them all the best for a joyful and beautiful married life ahead!