V-Day is just around the corner and it's time to start thinking about how to make this day special for your significant other. But with so many clichéd ideas out there, it can be difficult to come up with unique and romantic Valentine's day ideas. That's why we've put together a list of creative and romantic date ideas to help you celebrate this special occasion in style. From outdoor adventures to date night ideas at home, there's something for every couple looking to add a touch of romance to their day. So, whether you're a hopeless romantic or simply looking to spice things up, read on for inspiration to make your Valentine's Day unforgettable!
Plan a Candlelight Dinner
GIF Source – GIPHY
Planning a candlelight dinner is one of the classic and romantic valentines day ideas for couples. With the warm glow of candles, sumptuous food and soft music in the background, you will definitely enjoy the cosy and intimate atmosphere with your valentine. Also, it will be the perfect ambience to pour your heart out while holding the hand of your special one!
Plan a Movie Night at Home with Your Favourite Films and Snacks
GIF Source – GIPHY
This year, keep it simple yet perfect by choosing your favourite film, sitting with your favourite snacks and snuggling up in a blanket with your bae. Don't forget to turn off the lights and turn up the sound for a fantastic movie-watching experience. Whether you're a fan of romantic comedies or action-packed thrillers, a movie night with your bae will be a total hit. Moreover, ending the date with a romantic Valentine's gift for your partner works as icing on the cake.
Hit the Club
GIF Source – GIPHY
For all the party-mongers out there, enjoy drinking and dancing and make your Valentine's Day special. Going to a club with live music can be a fun and energetic way to celebrate your bond. Just don't forget to make a reservation, as these places can get really crowded on special occasions.
Cook a Romantic Dinner Together at Home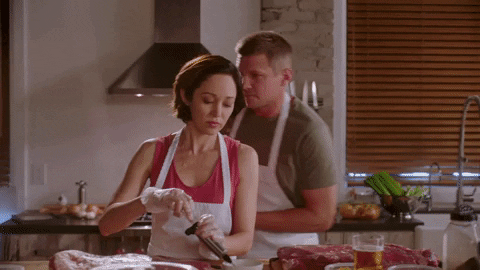 GIF Source – GIPHY
Enjoy working in the kitchen together and cooking some really delicious dishes over romantic talks. This way, you will surely be able to spend a romantic night at home and enjoy every bit of it with your heartthrob.
Plan Something Special at Home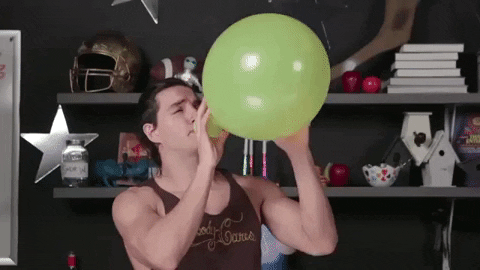 GIF Source – GIPHY
Make an effort to bring a smile to your bae's face with Valentine's Day balloon decorations. This romantic idea will get you some brownie points for being extra sweet, thoughtful and caring.
Go Shopping Together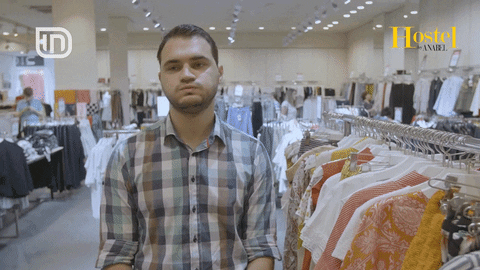 GIF Source – GIPHY
It will be so much fun to shop together on Valentine's Day. Picking a sexy dress or an elegant tie for each other, this date will be full of fun and laughter for both of you. 
Plan a Staycation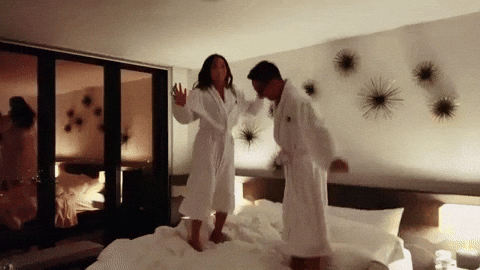 GIF Source – GIPHY
Don't have much time to get away from the city? Well, no worries! Book a room in a hotel and spend two nights away from home. Trust us, it will be a refreshing experience while saving money and time on long car rides.
There you go, pick out any one of these couple date ideas, make some adjustments or even combine different options to create the perfect Valentine's Day date for your significant other. But remember, the most important thing is spending quality time together, so choose an activity that you both enjoy.