Embellished with red and pink, Valentine's Day is the holiday of love and togetherness. While Valentine's week brings hope and elation, it also brings the confusion of the perfect gift which can never go wrong. For stepping up your gifting game, all you need is a perfect guide of Valentine's day gift ideas through which you can coax your Valentine and leave them in awe. We have put together a dose of 32 Valentine's Day gift ideas that your BAE will actually love. From the cliched ones to the thoughtful ones, our list has it all. Browse through our awesome list, and get ready to slide into the season of love with a bang!
Hearty Message Bottle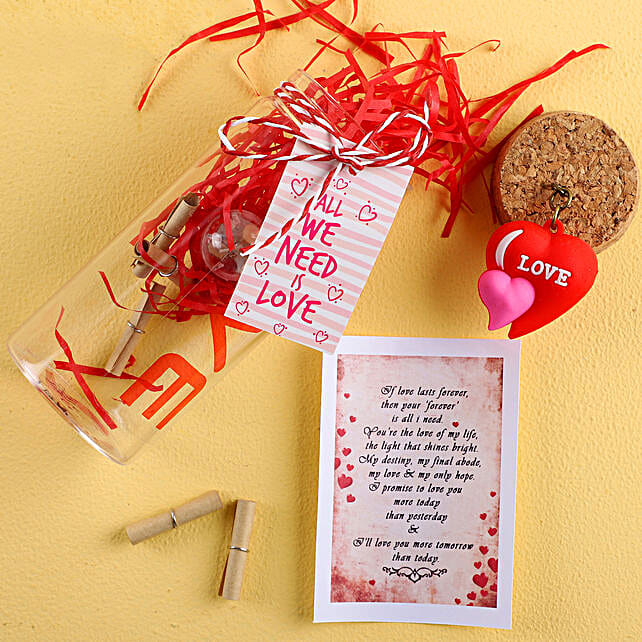 A Message bottle with quirky and emotional notes is the best way to express your feelings.
Natural Oil Perfume & Chocolate Box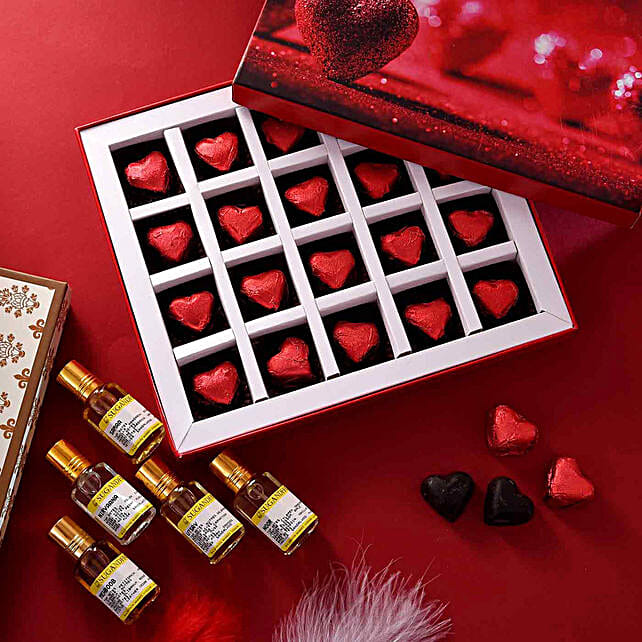 Perfect for both men and women, a set of natural oil perfumes and a chocolate box is a mix of essentials that will leave a long-lasting impression on your Valentine.
Grand 1000 Red Roses Teddy Bear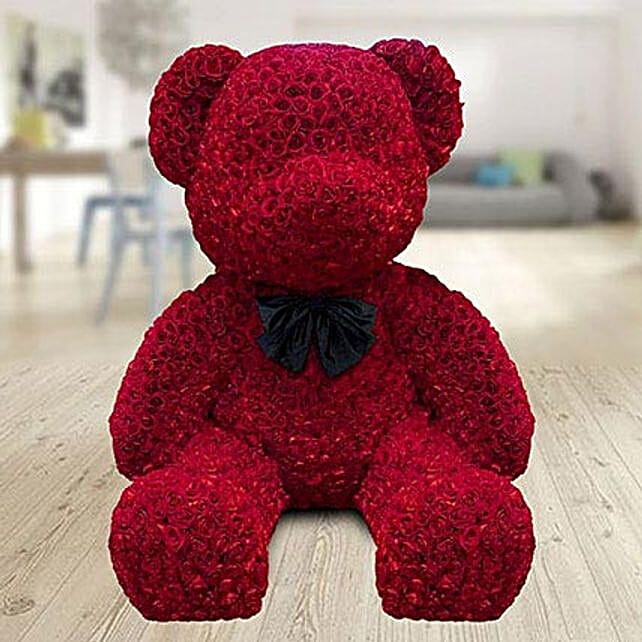 An extravagant creation of red roses, a teddy bear will surely bring a gleaming smile on your beloved's face.
The Assorted Love Combo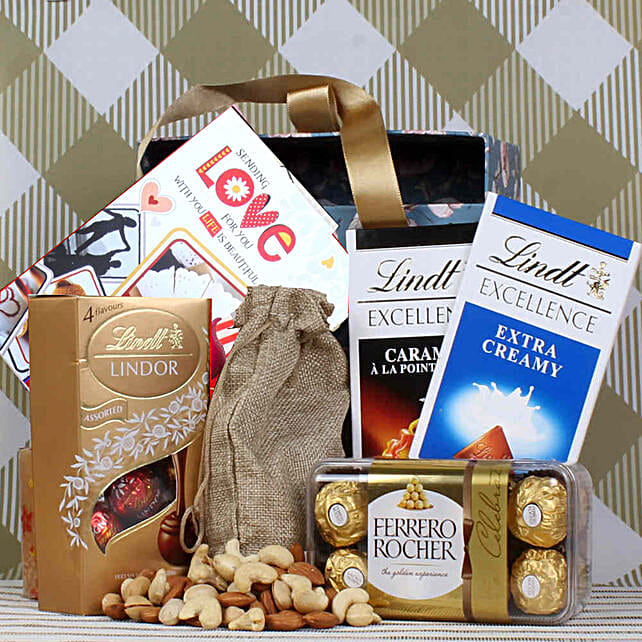 Chocolates are the simplest way of telling your Valentine that she/he adds the much-required sweet moments in your life. Chocolates are loved by all and make for an amazing gift.
Personalised Magic Mirror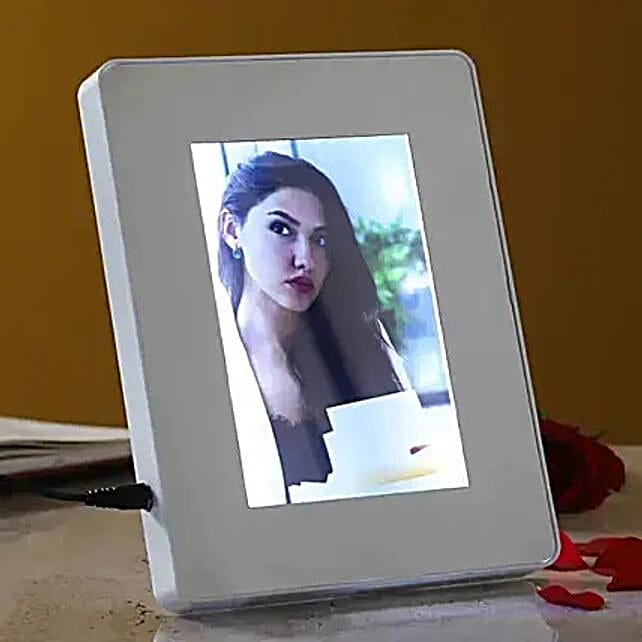 Magic always wins hearts. A magical and personalised mirror will make your Valentine feel special every time she/he looks at it!
Best Wishes Personalised Calendar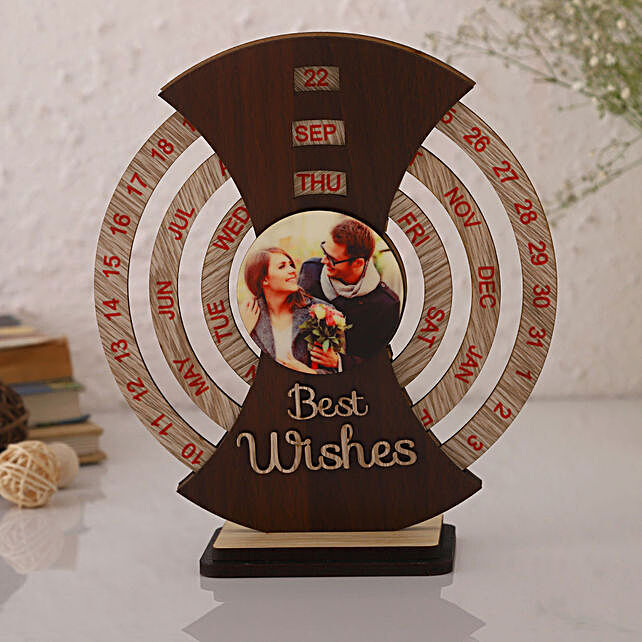 When you are in love, each day feels incomplete without meeting your BAE! Get a personalised calendar which has a picture of your both and surprise your beloved with a calendar that she/he can keep with them every day.
Personalised Set Of 2 Champagne Glasses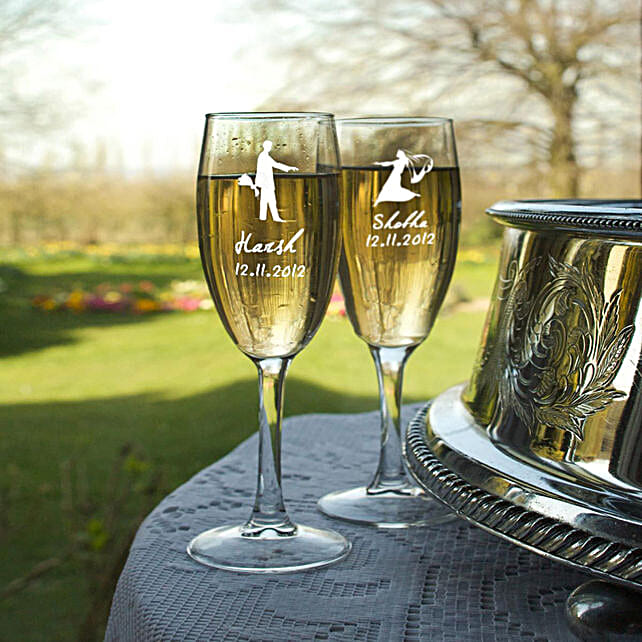 An engraved set of champagne glasses is a chic gift that will leave your Valentine super impressed. Pour your favourite champagne in the glasses on the d-day and spend some intimate moments with each other.
Personalised Engraved Wine Box Glasses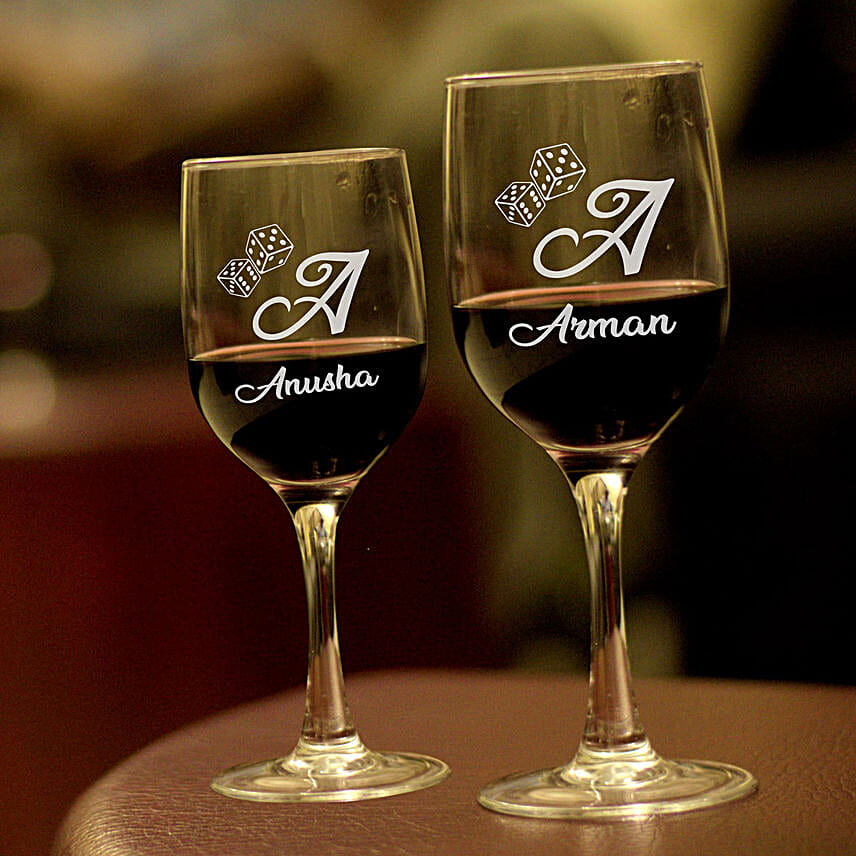 Wine makes a woman happy and blush. Get wine glasses along with a vintage bottle of wine. This present will mesmerise your partner and make her blush!
The Man Company Charcoal Grooming Kit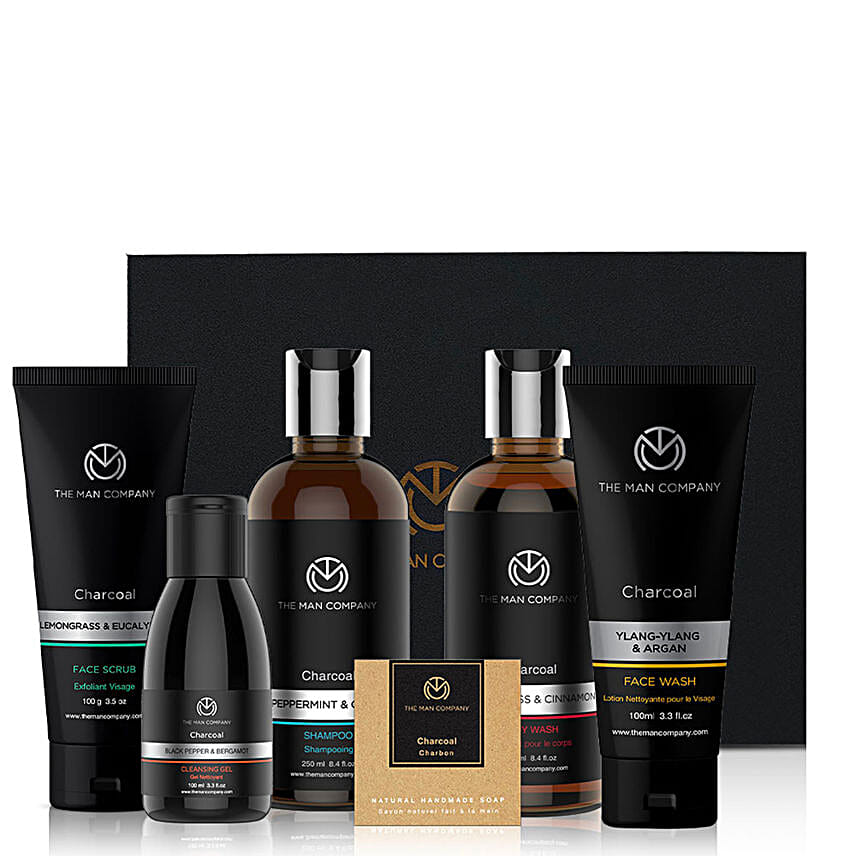 Men need all the pampering and grooming. Go a little extra by getting the Man Company's Charcoal kit and make him feel elated.
You're My Love Table Top & Wish Tree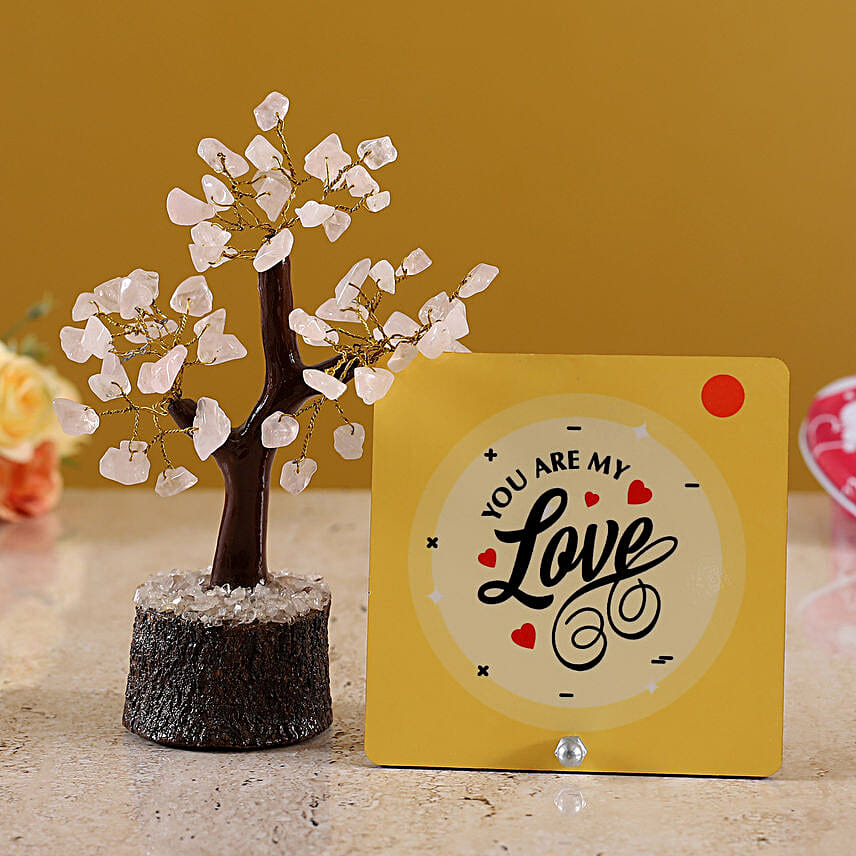 A pink rose quartz tree brings good luck and removes negativity from our lives. Give your significant other a combo of a tabletop & wish tree and surprise them in a unique way!
Black Resin Clutch Bag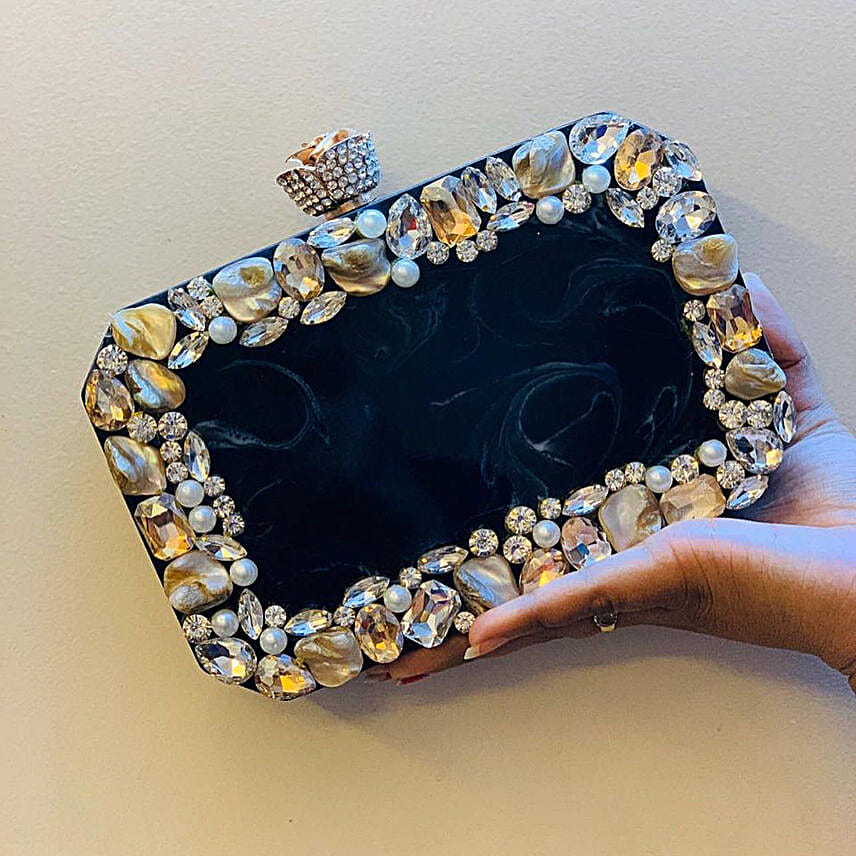 We know your significant other is crazy about accessories. A chic clutch is the most appropriate gift for your fashionista Valentine. Combine a delicious cake, and a stunning flower arrangement along with the clutch and a terrific gift is ready.
True Love Valentine Hamper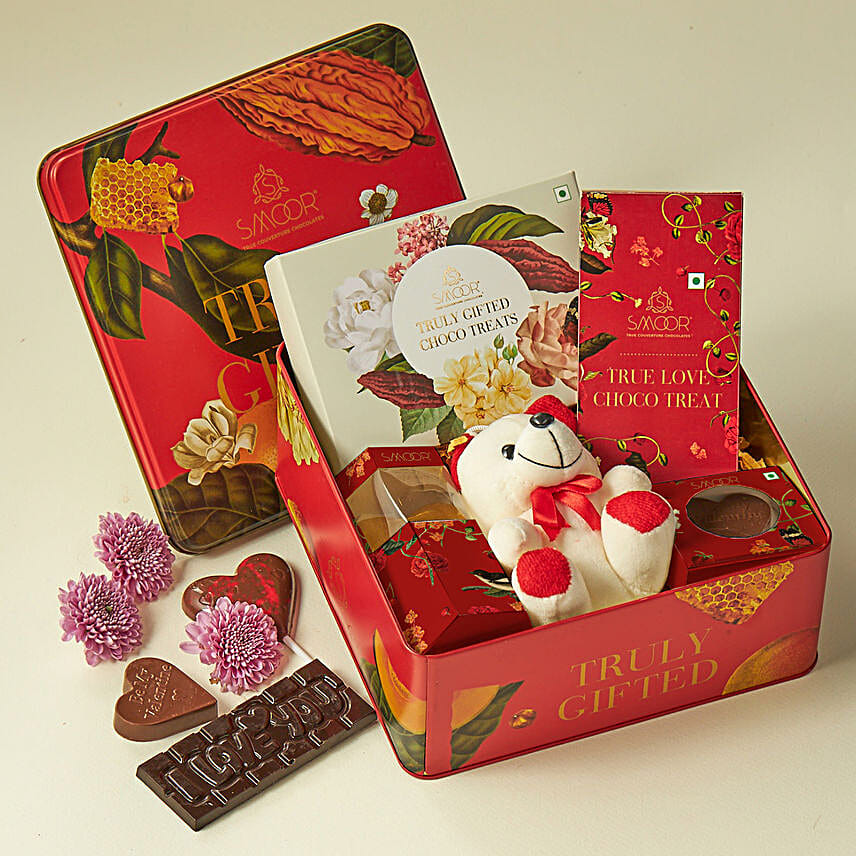 A box of all scrumptious delights, true love valentine hamper consists of handmade chocolate bars, heart-shaped chocolates and more. A box full of sweet things with a teddy bear is the best combo ever for Valentine's Day!
The Man Company Beard Care Box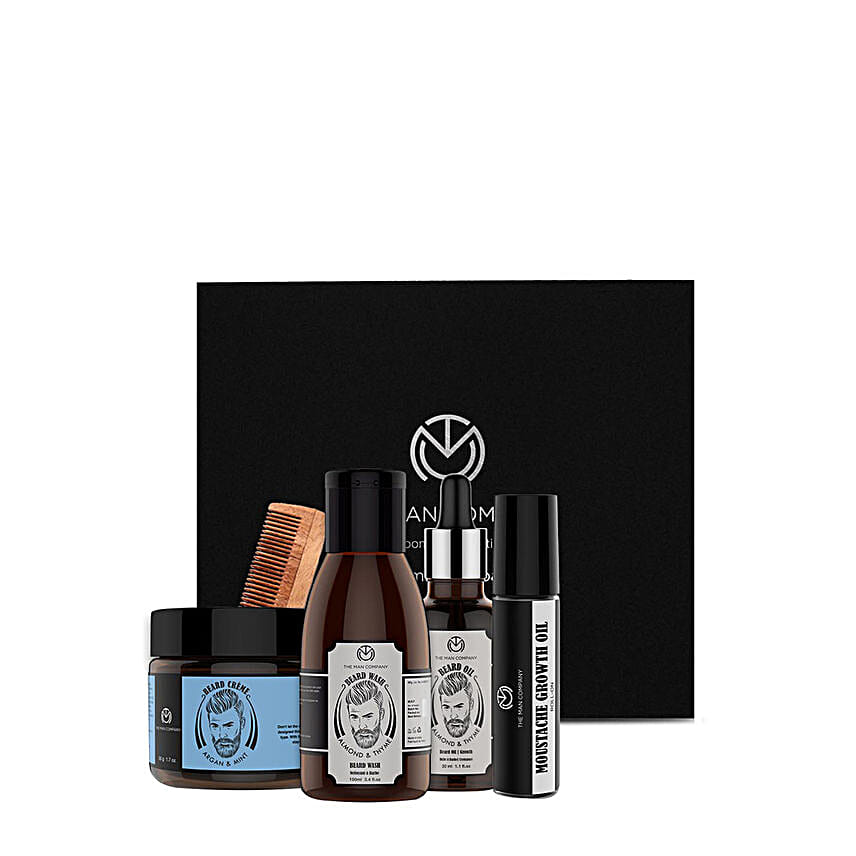 Surprise BAE with a phenomenal beard care box from the Man Company and get ready to receive compliments for how thoughtful your gift is.
I Love You Shadow Box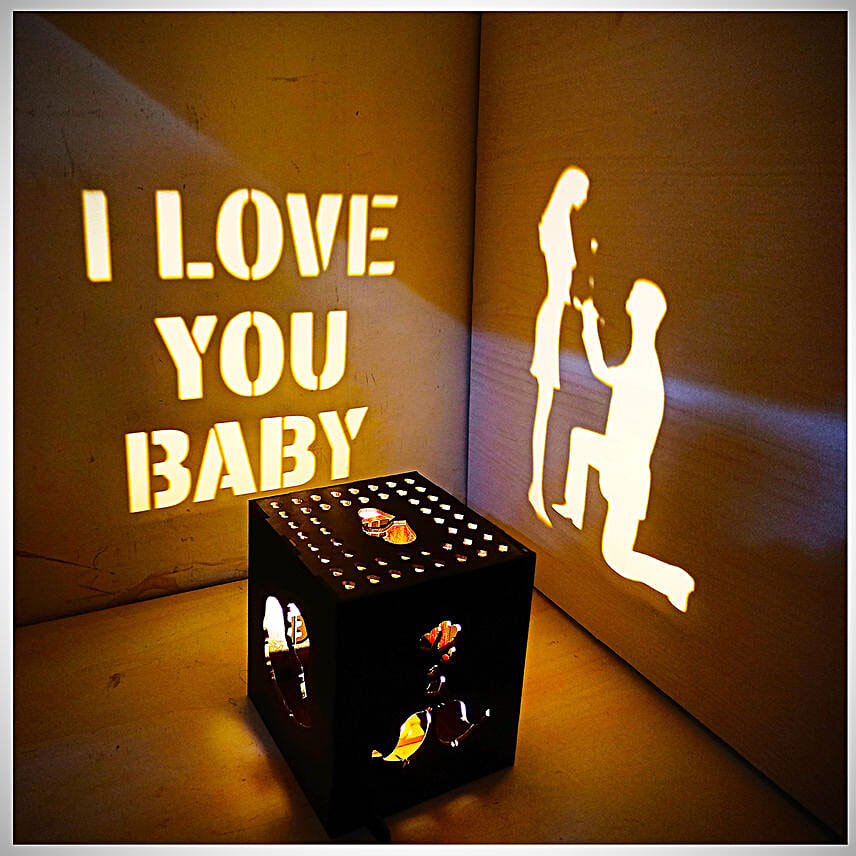 Go all mushy and get a shadow box that has a sweet message on it. Keep it in your room, and switch the LED on for witnessing its beauty.
Customised 3D Miniatures Couple

A Miniature couple is the sweetest gift of all. Surprise your partner with these adorable miniatures and make her/him feel extra special!
Jade Plant in Jute Wrapped Pot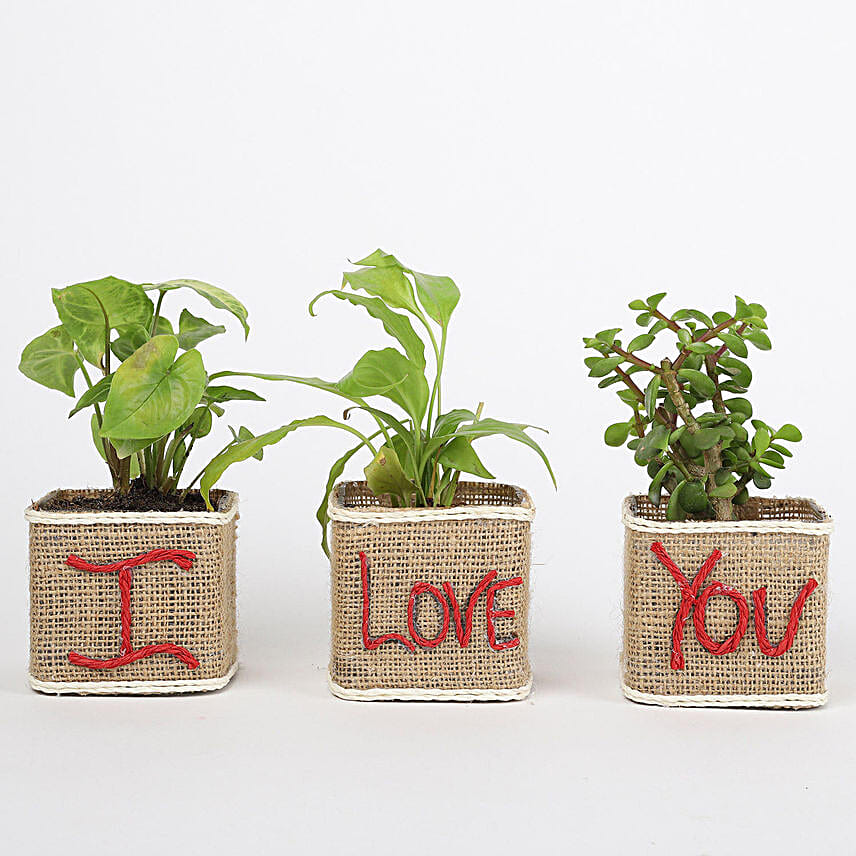 Plants are a symbol of growth and bring positivity wherever they go. A set of 3 Jade Plants in jute planters that say 'I love you' will be the perfect token of love for your partner.
I Love You Fondant Chocolate Cupcakes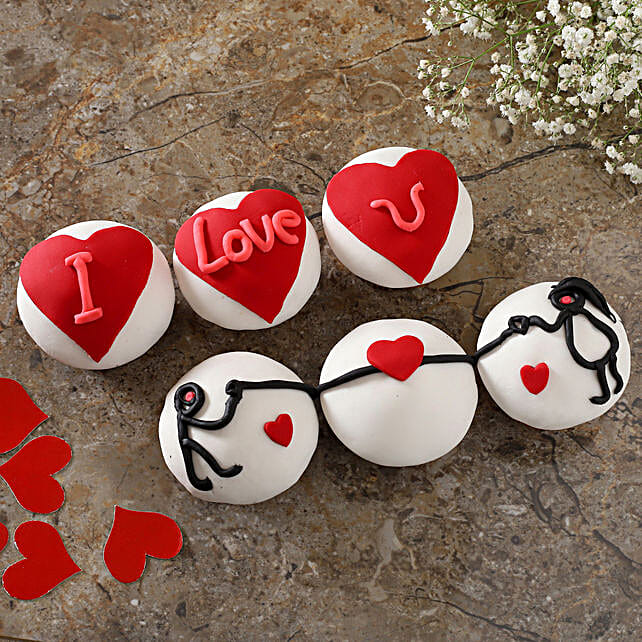 Cupcakes make everything better. A set of mouth-watering cupcakes that convey those three words is another one of the most amazing Valentine's Day gifts for your Valentine.
Personalised Couple Photo Frame With Names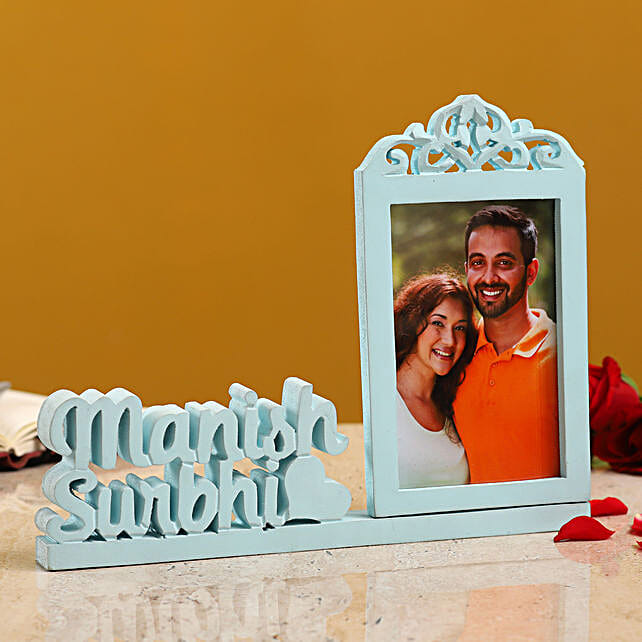 Made in soothing colours and adorned with your picture and names, a personalised photo frame will speak volumes about the love you have for your partner!
Personalised Round Photo Night Lamp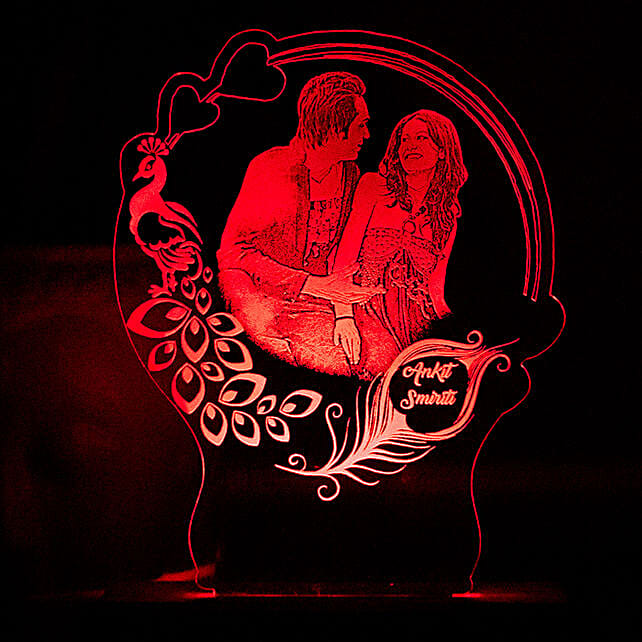 An impressive night lamp with an adorable picture of you both is the perfect addition to your bedroom. The night lamp will be right there in front of your eyes and will make you relive the old memories.
Happy V-Day Personalised Hollow Candle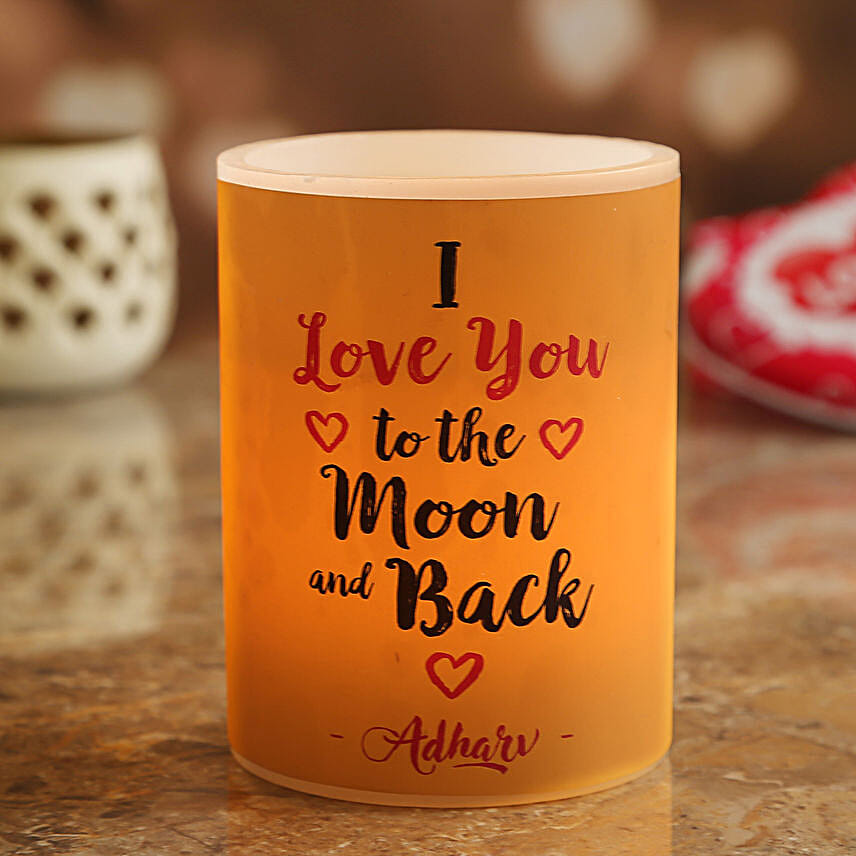 Spread a pleasant fragrance with a Valentine's Day personalised hollow candle in your home. Plan a romantic date by keeping a candle on your dining table and relishing a home-cooked meal.
Zari Clutch & Necklace Set With Bournville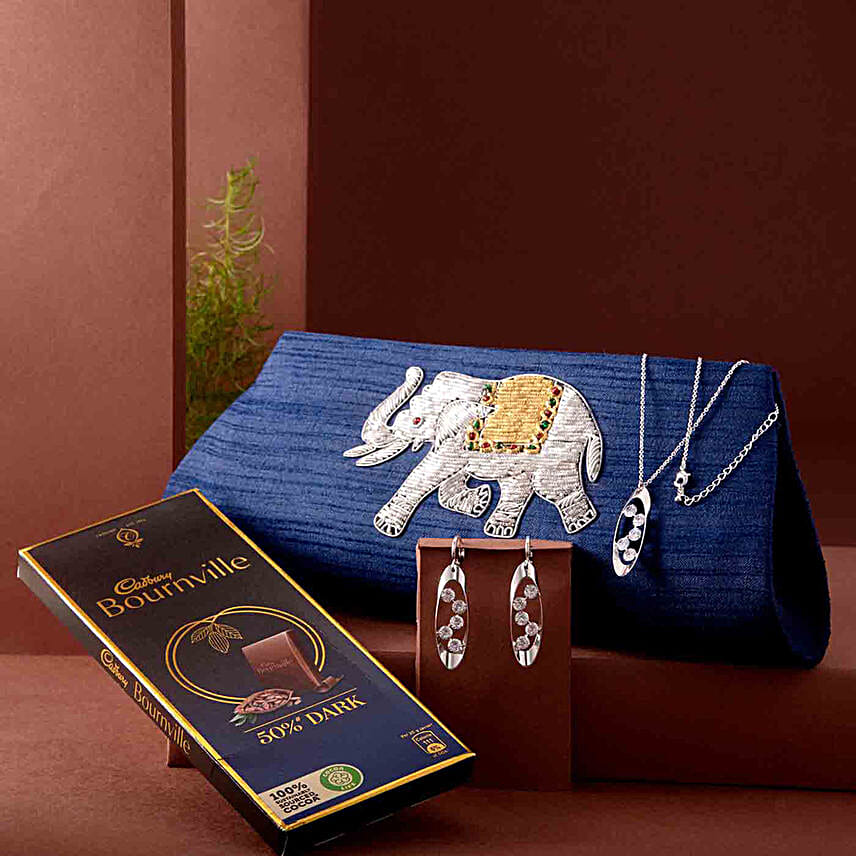 Jewellery is like spice, and it complements what is already there. A chic piece of jewellery can change the look of the whole attire. Surprise your Valentine with an exquisite Zari clutch & necklace set with Bournville, and make her jump with glee!
I love You Baby Personalised Mug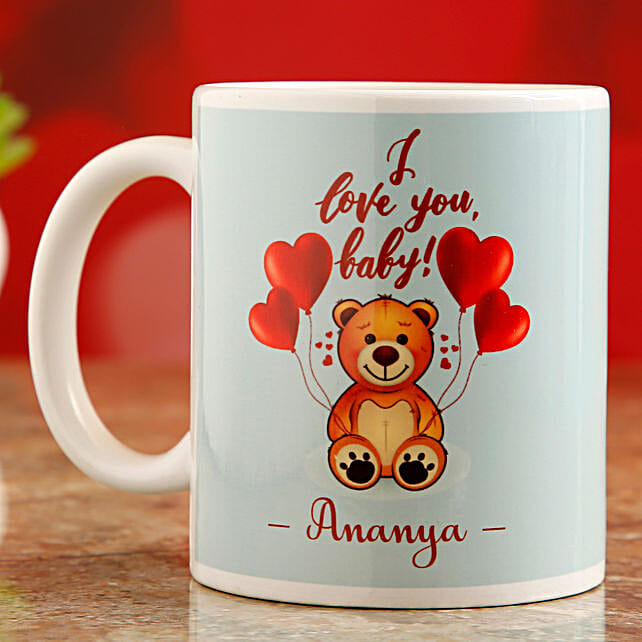 Whether your beloved is a tea or coffee lover, a cute mug with a romantic or quirky message on it will indeed make them remember your number while they are sipping coffee or tea!
I Love You Red Roses Box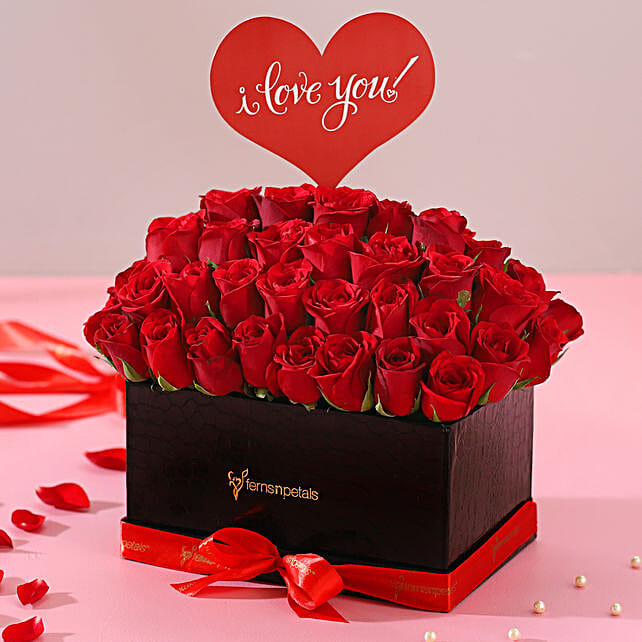 A scintillating flower arrangement of red roses will not only make your partner blush but will sweep them off their feet!
Beautiful Personalised Photos Heartago
Pick your favourite pictures of your date nights and get ready to give them a new look by ordering a heartago. A personalised heartago is one of the best Valentine's day gifts for all lovey-dovey couples.
Alvaro Castagnino Gift Set for Men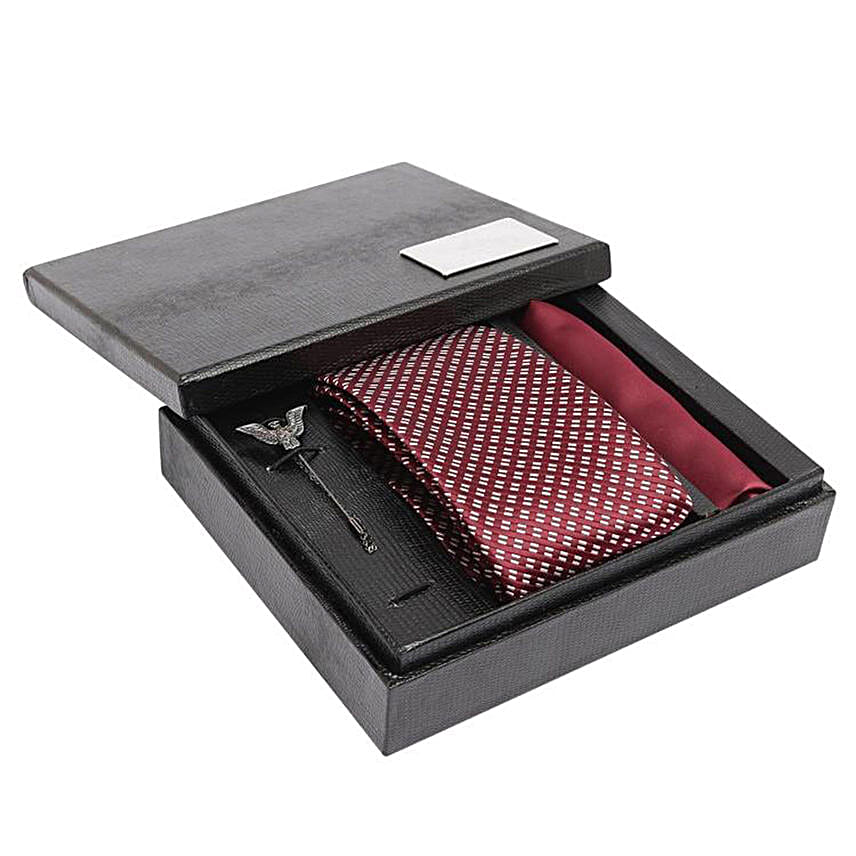 An accessory set for men that they will absolutely adore will make for a stupendous gift. This accessory set has a stylish black tie and cufflinks and a leather wallet and belt.
Valentine's Day Songs by Male Singer on Video Call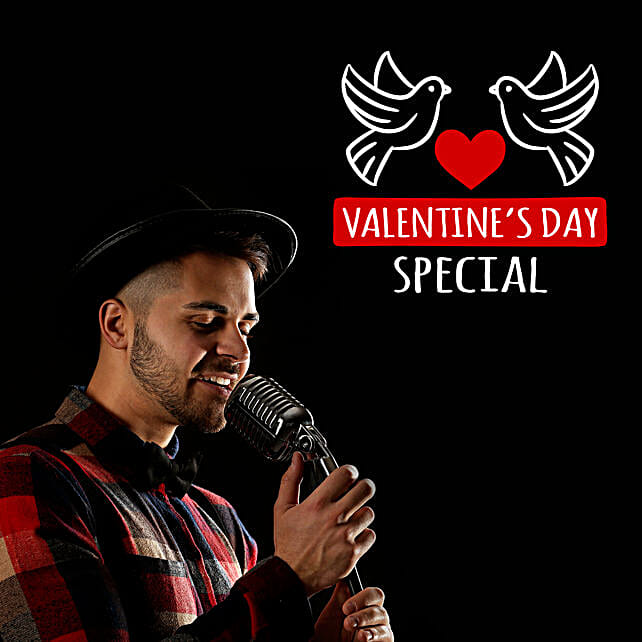 You can book a male singer on a video call and make him/her sing your Valentine's favourite songs. We are sure your partner will give you a shining smile while hearing the romantic songs they adore!
Pretty Roses Black Forest Cake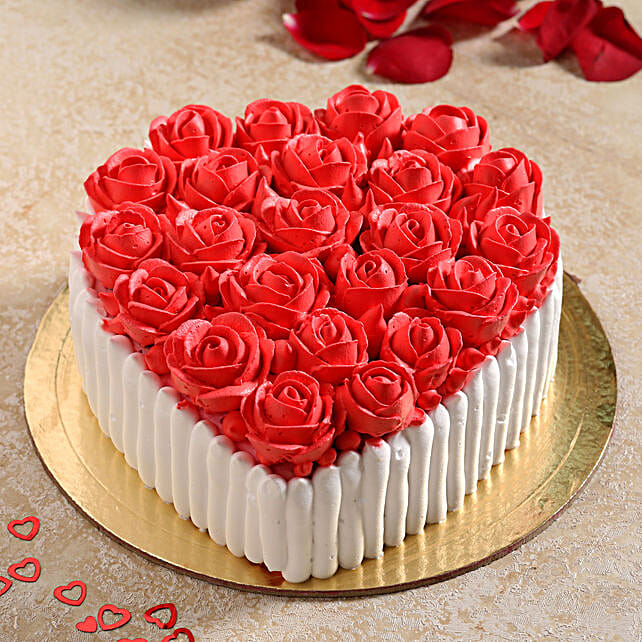 A pretty roses black forest cake will coat your d-day with flavours and sweetness. They won't be able to resist this delectable delight.
V-Day Special Horizontal Arch Balloon Décor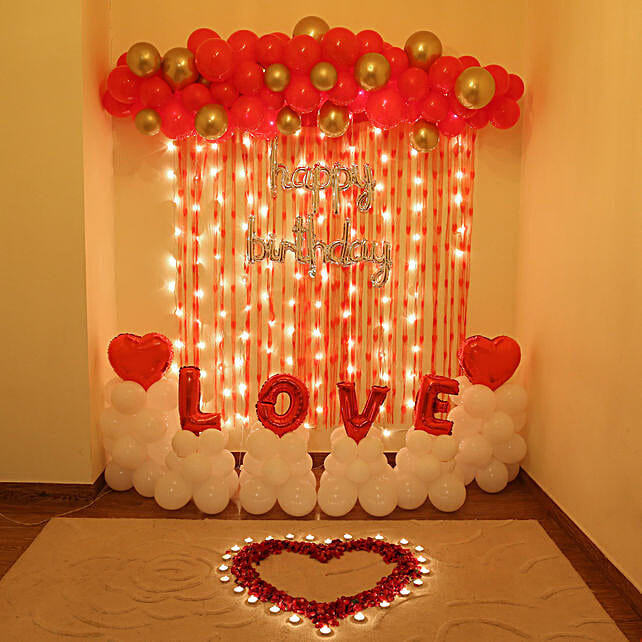 Be a little filmy and order a romantic balloon decor for your room to woo them on Valentine's Day!
Decorated Chocolate Photo Cake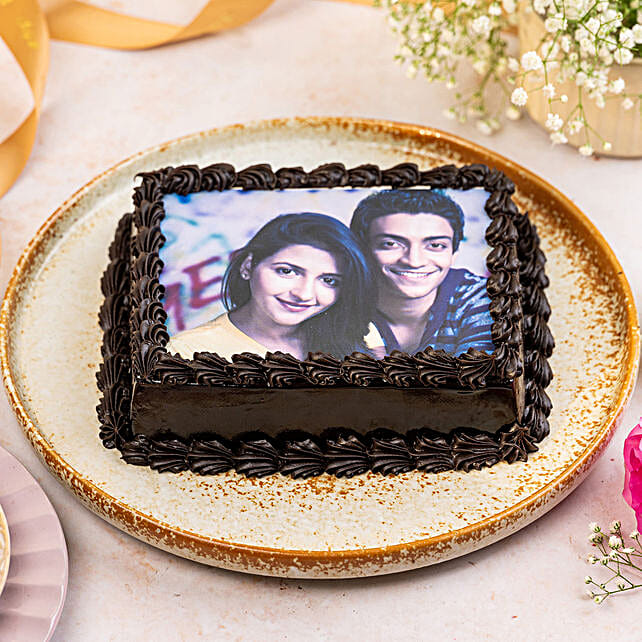 A flavoursome cake will melt your partner's heart away and satiate their taste buds!
Heart-Shaped Roses Arrangement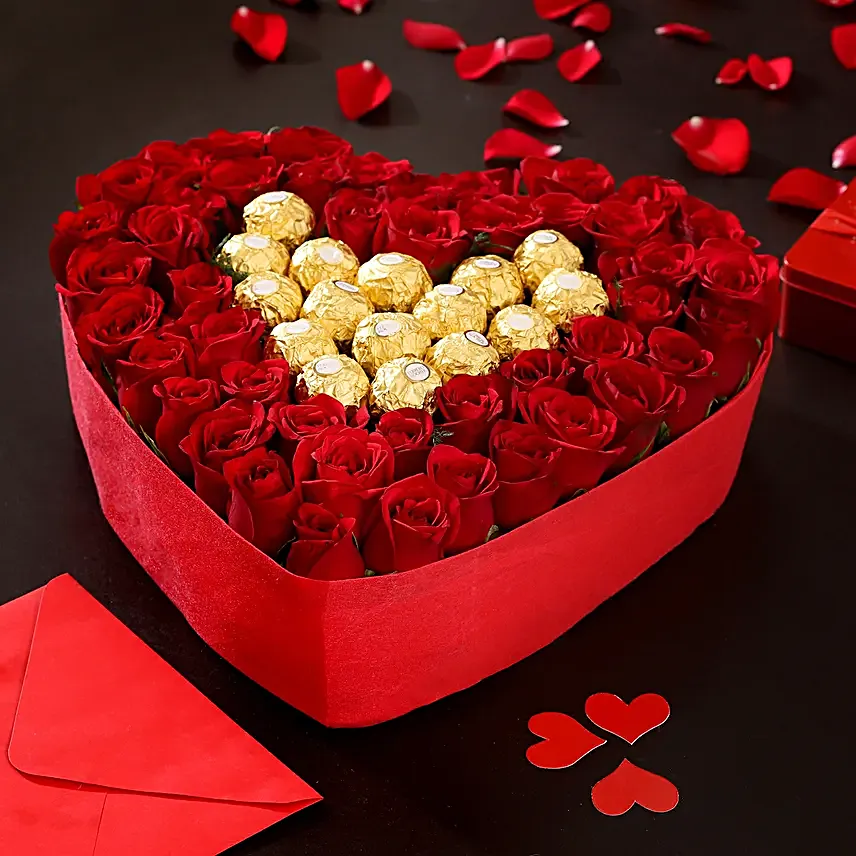 A bunch of roses and delicious chocolates is the secret to winning your Valentine's Heart. Get your hands on this gorgeous basket and you are set for the d-day!
Personalised Calvin Klein Eternity Aqua EDT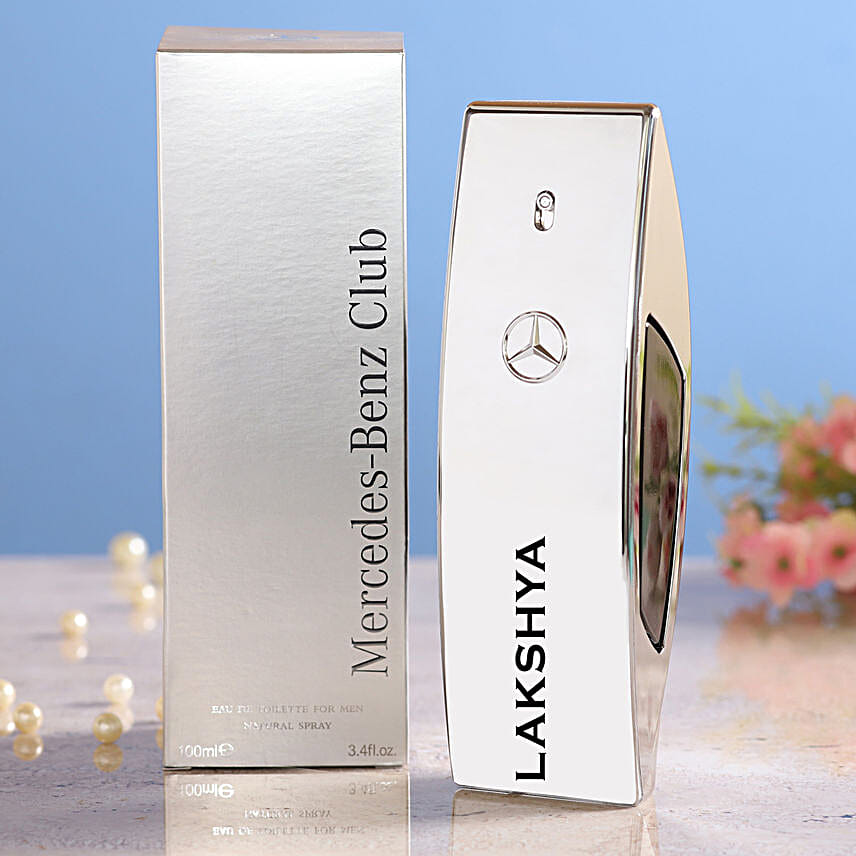 A perfume bottle with a name on it will make your beloved feel like the king of your heart. Choose the fragrance you like and get a royal perfume bottle for your Valentine!
Personalized Love Contract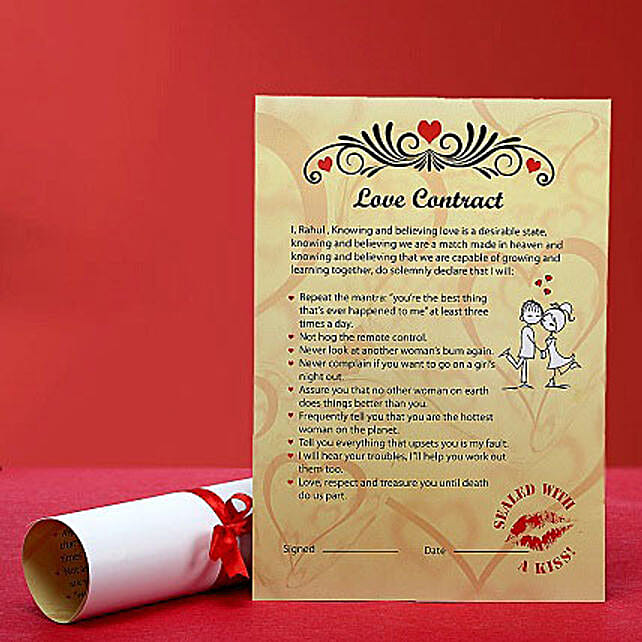 Seal Valentine's Day with a personalised love contract, frame it and cherish these moments in future when you both are old and still madly in love with each other!
These 32 Valentine's Day gift ideas will turn the romantic week into an unforgettable one for you and your BAE. Take your pick and get ready to celebrate Valentine's day like never before!