Valentine's is around the corner, and this means you need to take your beloved out for a romantic experience. It can be a little tough to organize something perfectly romantic and enjoy it with your partner because the set-up might take up a lot of your time and energy. To make things easy for you, we can organize the date for you. All you have to do is show up with your sweetheart.
Here is a list of romantic dining experiences in Delhi:
Majestic Poolside Date
How romantic would it be to share a delicious meal with your partner at the poolside? With the beautiful view of the pool and the sweet breeze, you can spend a peaceful time with your sweetheart. Everything from food to decorations will be magical.
Old-School Candle Light Dinner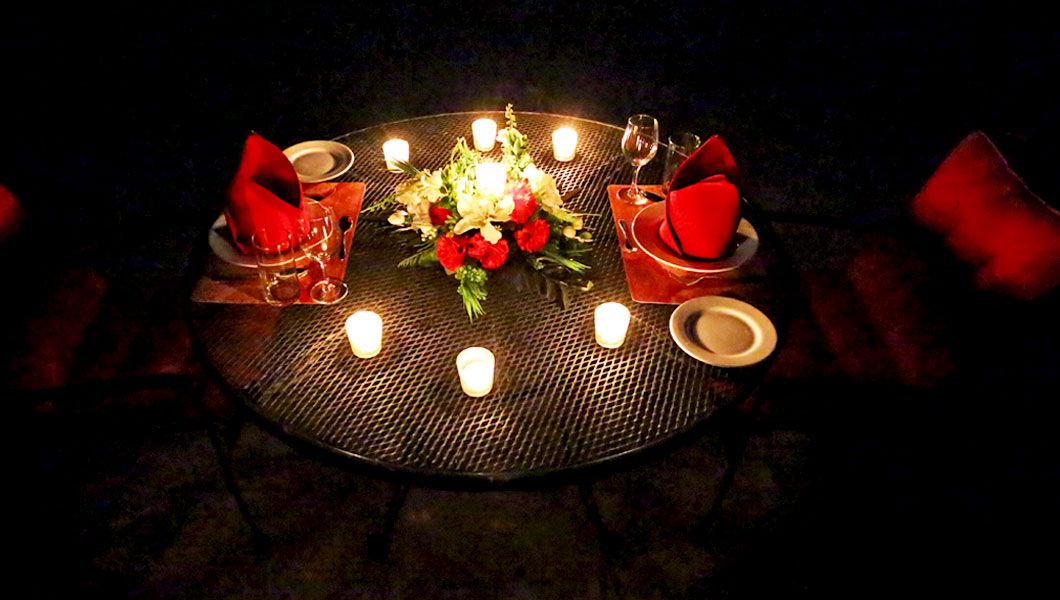 Take your partner out for an old school candlelight dinner date. It should involve a minimalist décor, champagne, delicious food, flowers, and of course a beautifully decorated table with candle lights and flowers. This is a classic way to win someone's heart.
Private Dinner & Movie Date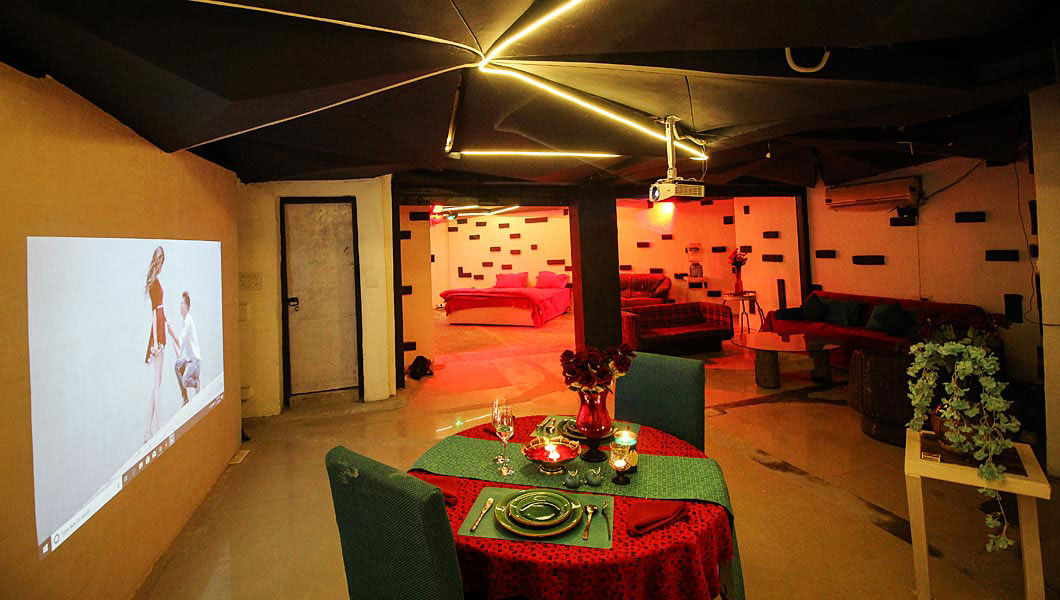 Go grand, and make your beloved feel special. This is an amazing date experience for the cinephile. A private movie screening, followed by delectable dishes, this date is sure to impress them. To make the date more amorous, the venue will be decorated with everything romantic.
Rooftop Dinner Date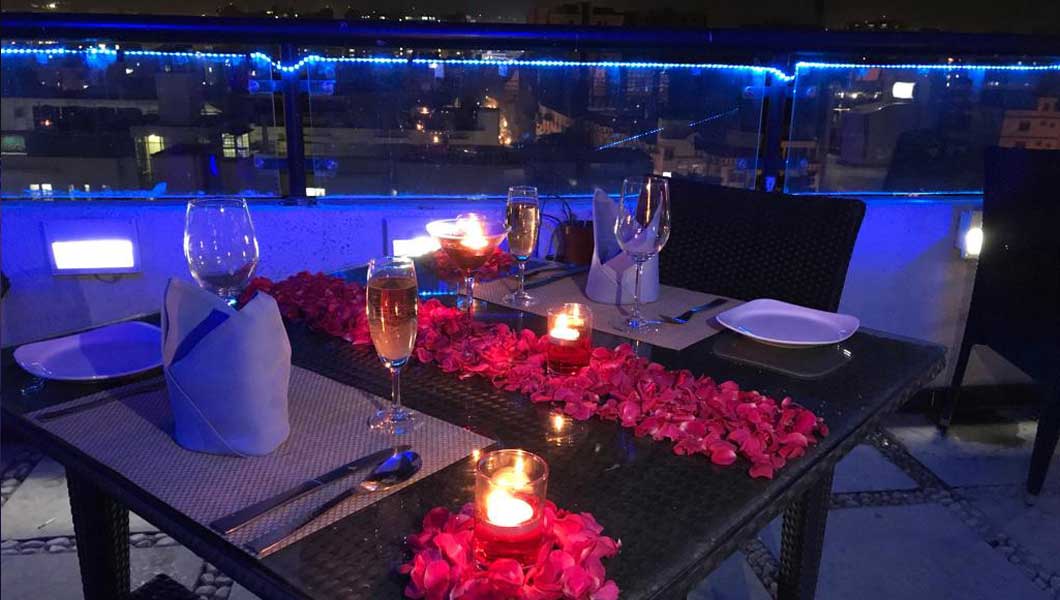 How dreamy would it be to dine under the starlight along with the sweet breeze? Imagine how peaceful would it be to escape your problems, and dine with your partner on the rooftop dinner date. It is not only the beautiful décor but the delicious food. P.S. If you are planning to profess your love, and pop the question, this would be a perfect venue.
Dreamy Cabana Date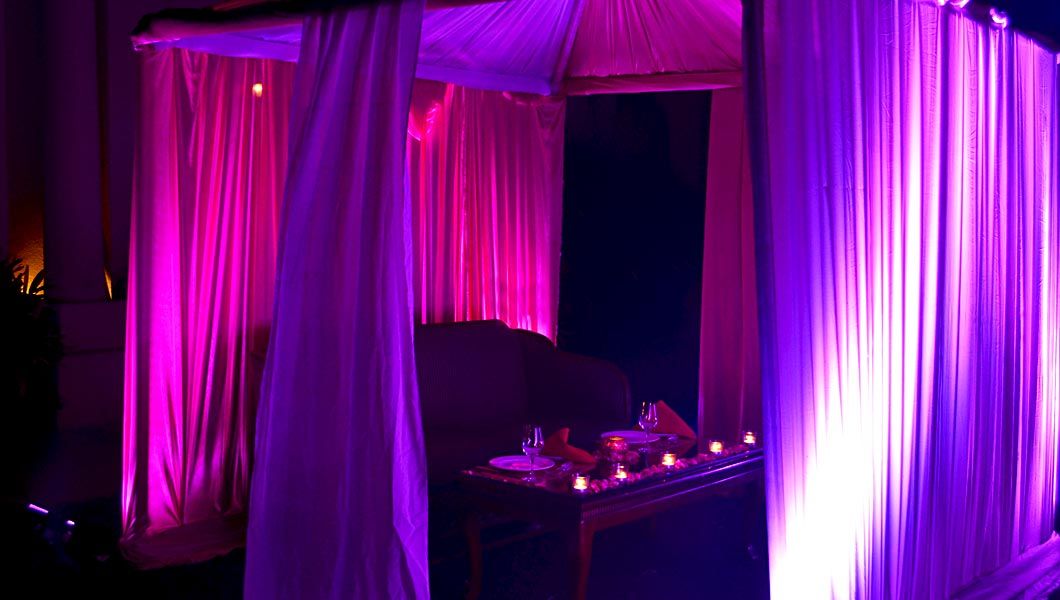 A luxurious cabana date that looks like a movie set, it couldn't be more perfect. A private cabana will give you a peaceful time with your date and help you rekindle with them. It is a flawless date idea for couples who are busy and find it tough to spend time together.
Romantic Al Fresco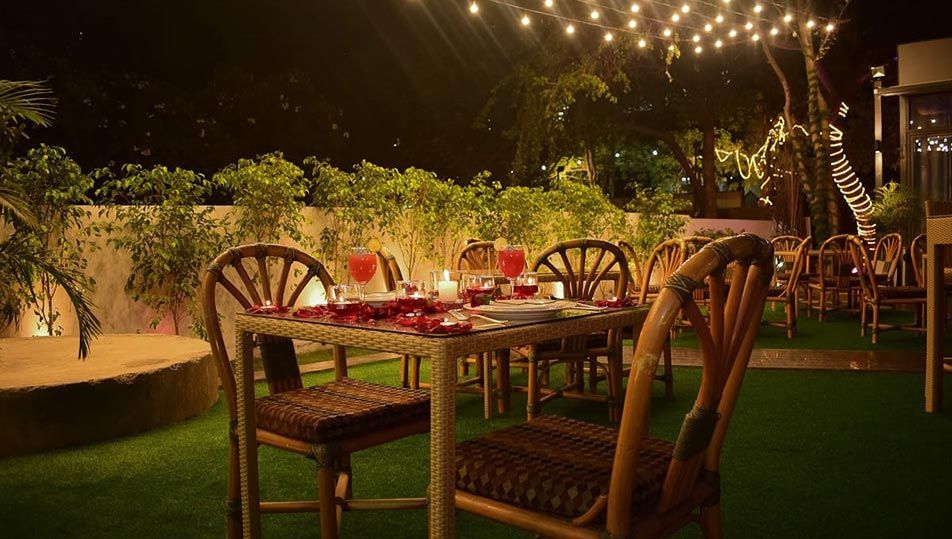 There is nothing more romantic than a delightful dinner date under the stars. A romantic al fresco date would involve, starlight, candlelight, roses, & delicious food. This date is all romantic and will make your sweetheart feel on cloud 9.
You can book romantic dining online on our website, and that is all. We will take care of everything, and happily give you all the credit in front of your sweetheart.