Birthday is the most special day and you simply cannot miss greeting your loved ones on this day. One thing that runs through the mind before someone's birthday is – "what to gift?" Well, if you want to remain simple yet elegant & delicate yet classic, then you must opt for majestic flowers as a birthday gift. The cheerful hues & calming fragrance make flowers the most memorable of all gifts. They spread love, happiness, brightness, hope, and positivity. So, be it your spouse, boyfriend, girlfriend, mom, dad, siblings, teacher, relative, or best friend – send a birthday flower bouquet and make their day. Read below and know how to surprise your loved ones on birthday with flowers:
Midnight Delivery of Heart-Shaped Flower Arrangement: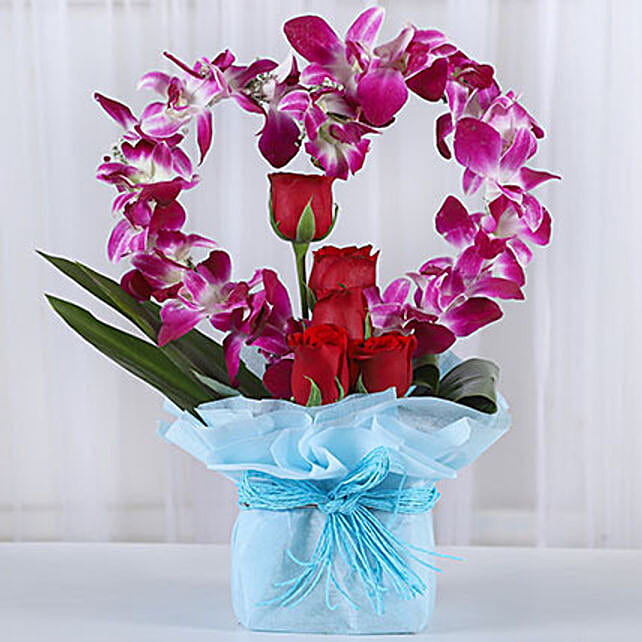 Flowers beautifully speak the language of love. Birthday is just the perfect day to let your loved ones know that you love them. So, get a midnight delivery of heart-shaped arrangement of flowers and impress them. To express your heartfelt feelings of romantic love for your boyfriend/girlfriend/husband/wife, this heart-shaped arrangement of flowers would be just a perfect pick. Getting these flowers delivered at their doorstep right at midnight showcases your care and excitement both!
Early Morning Delivery Of Flower Bouquets: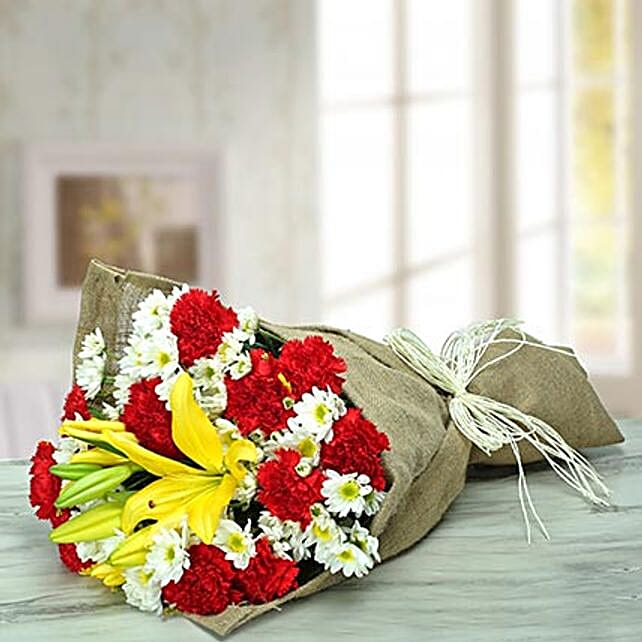 There is nothing more refreshing than starting someone's day with pretty flowers. How amazing would that be to wake up someone right at 6 or 7 in the morning and greet with an eloquent flower bouquet!! That person would be simply smitten by your surprise idea. Choose the bouquet of pink roses for your mom, basket arrangement of orchids for your father, & a bunch of yellow carnations for your best friends.
Home Décor With Flower Arrangements:
If you grow flowers in your garden, then, you can make cute vase arrangements yourself. But in case you don't, then you can order some colorful vase arrangement of flowers and decorate your home with them. Place the vase arrangement of yellow roses on the coffee table. The box arrangement of chrysanthemums, bird of paradise, & anthuriums can be placed on the bedside table with a note saying "Happy Birthday". He/she would be truly exhilarated to wake up with such a bright gift. You may place the wooden basket arrangement of red roses, green button mums, hydrangeas, & chocolates at the study table.
Make Floral Candles:
Making something on your own and gifting that holds more meaning than buying a gift. It is really very easy to make candles with flowers. You will need – candle wax, candle jar or tin, wick, flower of your choice, and essential oil of your choice. Remember that 1lb. of candle wax will make about two 10oz candles. See the process below:
Use a glue and secure the wick at the bottom of the candle jar.
Now melt the wax and then allow the wax to cool for a few minutes. This step would ensure that the essential oil that you pour don't smoke up.
You need to add at least 15 ml of essential oil for your candle to smell that great.
Once you are done with adding the essential oil in your wax, you have to dip the colorful flower petals in wax. Now stick these petals to the sides of your candle jar.
After that, pour wax in the jar and let it cool completely.
It will be an awesome birthday gift for your mom or for anyone else who is your pillar of strength or light of love.
You May Also Like:-