Bring the cake on! Making excuses for having that ready-to-eat slice of heaven runs in every cake addict's mind. But who needs a reason to savour a cake slice? We bet nobody does! When you feel like having it, you must do so. Similarly, who said you can't celebrate a half-year birthday? Celebrating semi-annual birthdays has its charm, and it is one of the latest trends that is followed by a lot of people. Make the most of your new born's half-year birthday by throwing a grand party as all your munchkin's milestones deserve a glamourous celebration! To make your semi-annual occasions a phenomenal affair, here are our newly launched half birthday cakes that look appealing and taste heavenly!
Cute Flowery Half Cake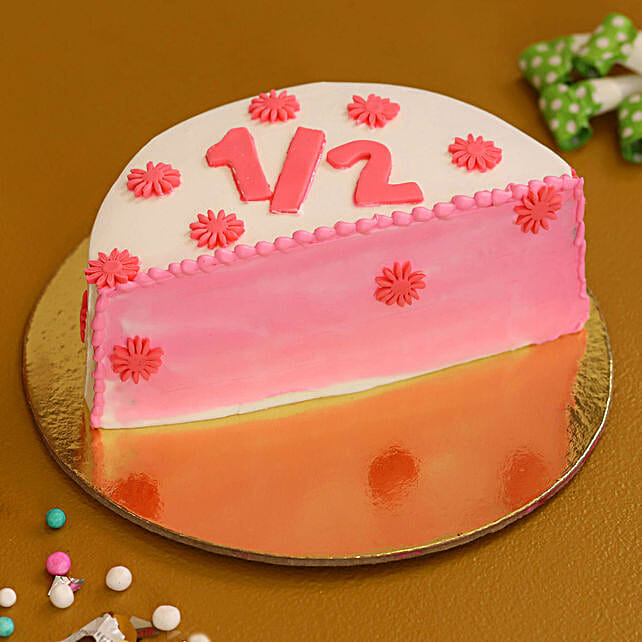 An adorable half cake that is decorated in hues of pink and has flowers is the perfect cake for your little girl! Black forest is the flavour that will melt on your tongue as soon as you take a bite!
Fantasy Blue Half Cake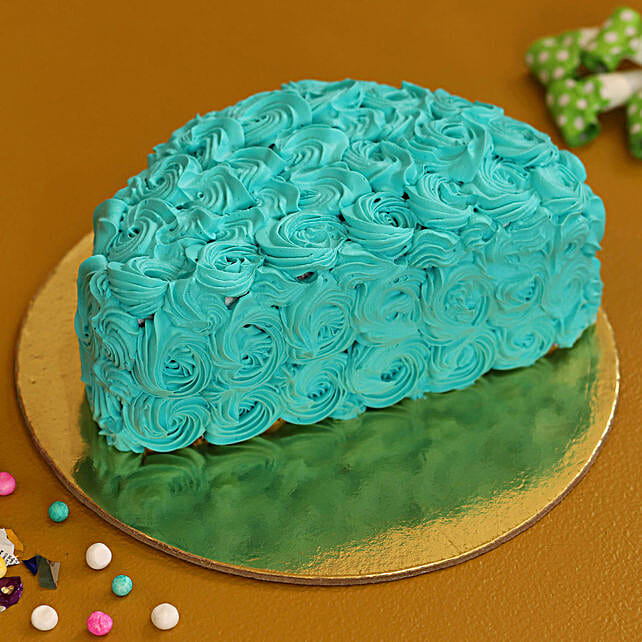 Made with love and the gorgeous shade of blue, Fantasy Blue Half Cake is a dreamy cake. On the exterior, it has fresh cream flowers and inside the cream is the mouth-watering chocolate cake that is to die for!
Chocolate Sprinkles Half Cake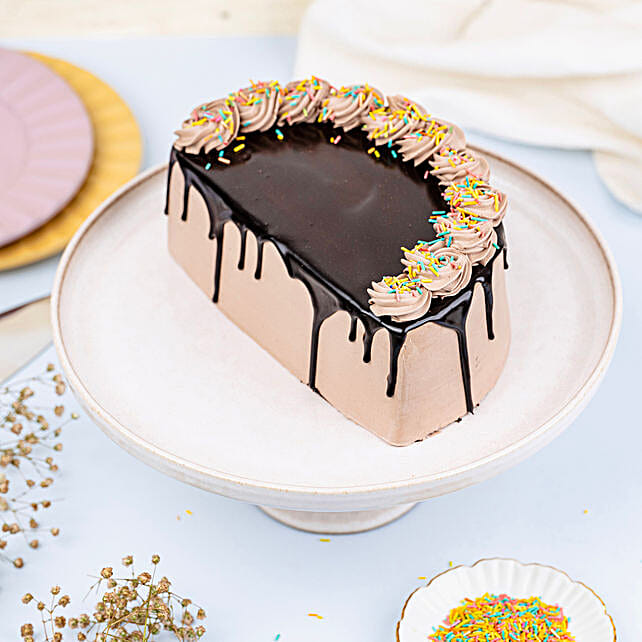 Happiness is a chocolate cake! The Chocolate Sprinkle Half Cake is for the ones who can't resist chocolate. This stunning cake will look amazing in the pictures and will be the highlight of the party!
Cute Hearts Half Cake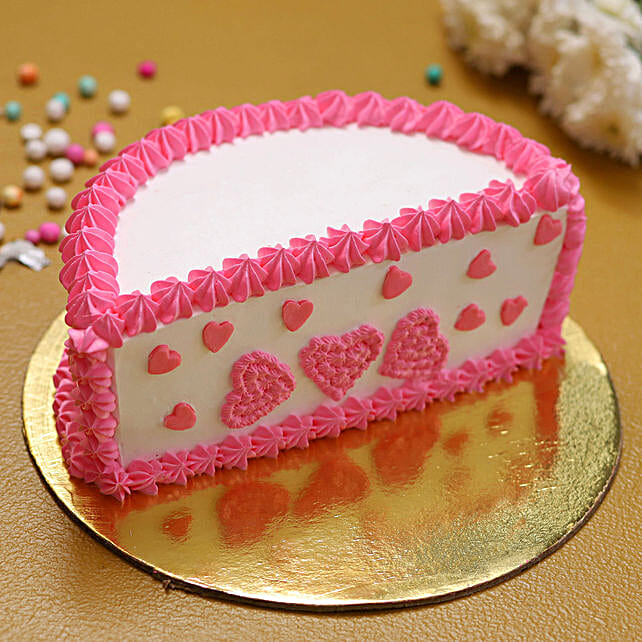 Chocolate cake on the inside and covered with hearts from the outside, the Cute Hearts Half Cake is made with fresh ingredients and is extremely delicious. This cake is not only perfect for a birthday, but you can surprise your beloved on your half-year anniversary by ordering the Cute Hearts Half Cake for her!
Black Forest Cream Half Cake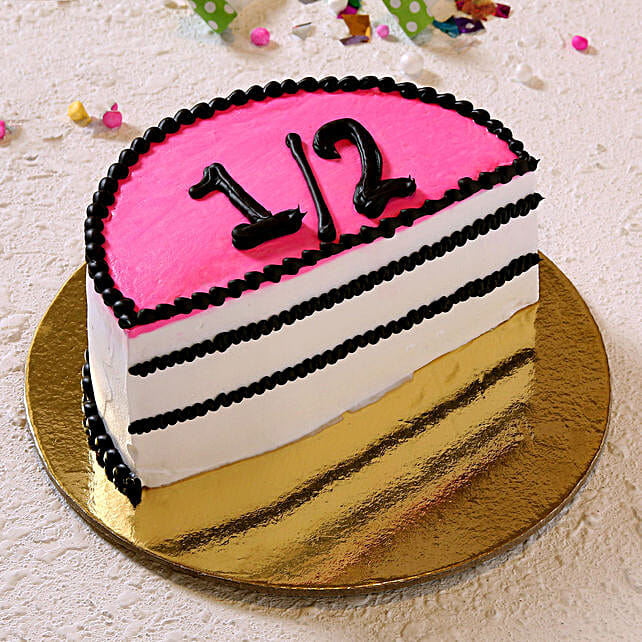 A cake is the answer, no matter what the question is. And a Black Forest Cream Half Cake is the best answer for all your questions. A soft cake with rich black forest flavour and that looks tempting is surely an excellent choice for any birthday or anniversary.
Designer Half Truffle Cake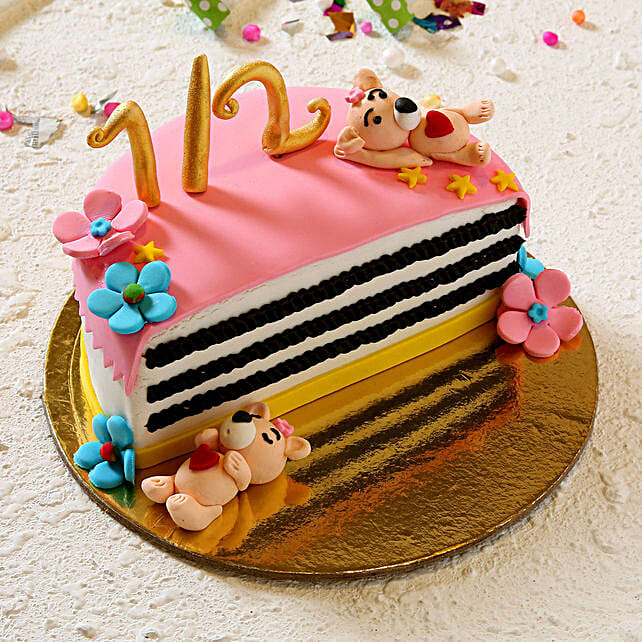 A designer cake stands out and brings that gleaming smile on the birthday girl/boy. With the scrumptious truffle flavour and cute design on the top, the Designer Half Truffle Cake will surely be the showstopper!
Cakes are special, and all birthdays and anniversaries are incomplete without them. Today, half anniversaries and half birthdays are a big thing. So, our cake experts picked the best newly launched half birthday cakes for your milestones!