Birthdays and cakes are almost synonymous. The custom of blowing a candle, making a wish, and cutting a cake is almost the same across the world. Bake it at home or order from the nearest cake shop – a cake is always the prime highlight of a birthday party. Cakes are the best-selling gifts here at Ferns N Petals and you will always find delightful birthday cake designs to greet your family members, close friends, and relatives. So, check out our list of top 10 cakes for the birthday celebrations and gift an unforgettable moment to your loved ones. 
Black Forest Cake:
Black Forest is perhaps the most famous flavour of cake across the world. It is also known as "Black Forest Gateau" and in Germany (the birthplace of black forest cake) it is known as Schwarzwälder Kirschtorte. This cake is layered with cream and cherries and the taste is heavenly. In the year 2006, a world record was set for the largest Black Forest cake. It was created in Europa Park of Germany and it covered an area of 80 square meters. The weight was 2963 kg. Here at Ferns N Petals, you will get the normal sizes of this cake to greet the birthday boy/girl.
Chocolate Truffle Cream Cake: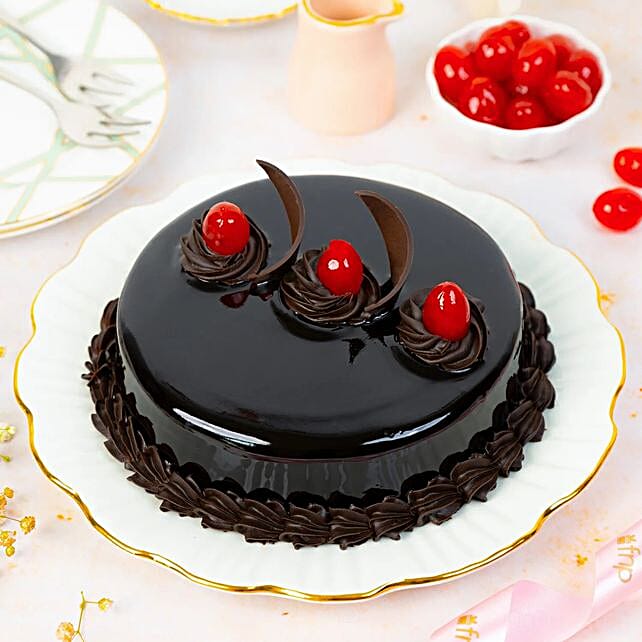 This is another classic cake that never goes out of style or trend. A dense and moist chocolate cake layered reaches perfection with silky chocolate truffle frosting. Further cherries or some cut fruits are used to decorate this cake. You can opt for the chocolate truffle cream cake available in heart-shapes too in case it is your better half's birthday.
Pineapple Cake: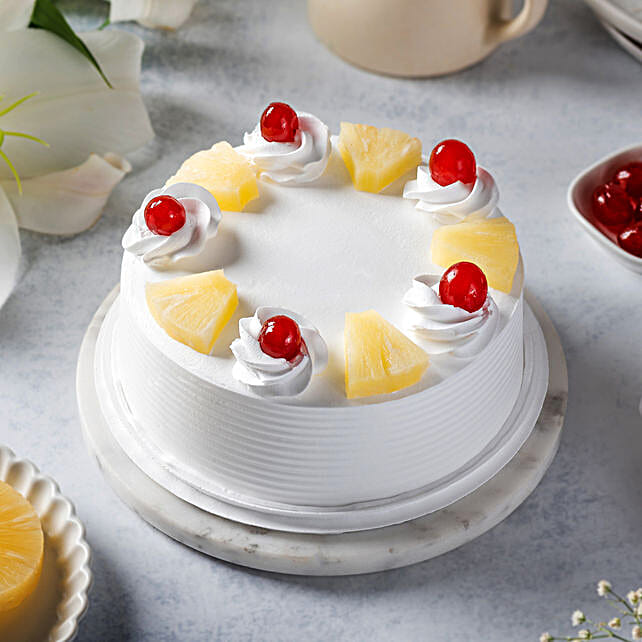 Plain, simple, and less in sweet content – a pineapple cake reminds of the unpretentious things in life. If you know someone who is quite down to earth and uncomplicated, then, a pineapple cake is the perfect birthday treat for that person. Do you know that a pineapple cake is the traditional Taiwanese pastry? In Taiwan, this cake actually symbolises "to come forth, prosperous and thriving" and that means "hope that many children will be born to the family". Thus, a pineapple cake is often given as engagement gifts too.
Creamy Vanilla Fruit cake: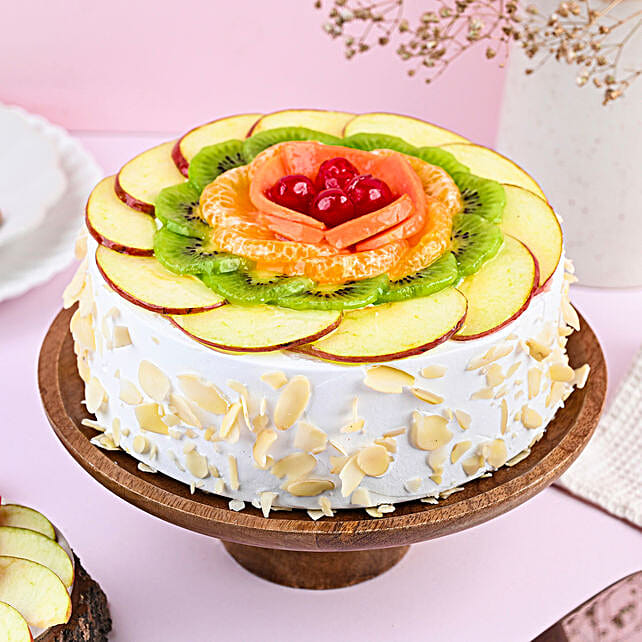 If you are finding a birthday cake for someone who is quite health conscious or loves fruits – then, you can think of this amazing cake. The vanilla flavour, the outburst of creams, and the crunchy seasonal fruits make this cake no less than a royal treat for a birthday. You may call this cake a beautiful combination of health and taste.
Kit Kat Cake: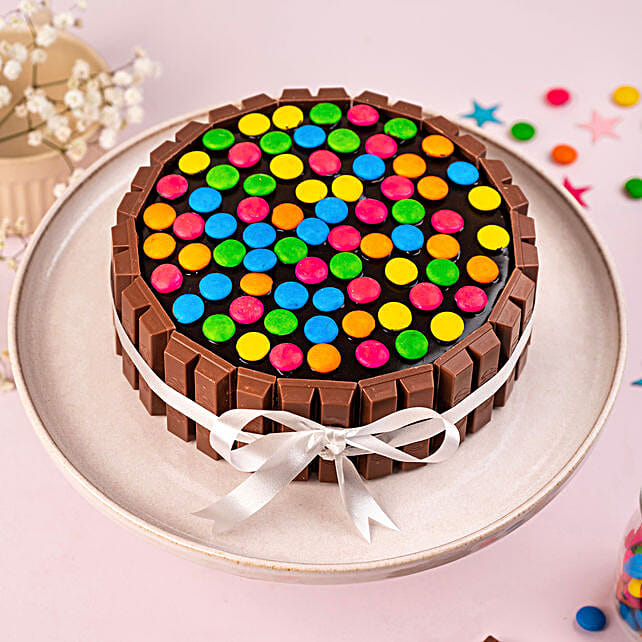 The kids or the teenagers or even the grown-ups who love Kit Kat chocolate won't mind getting this tempting cake for the birthday celebration. An intensely rich and moist chocolate cake is decorated beautifully with Kit Kat chocolates around the edges. To top this tasty cake, our cake artists have used colourful Gems.
Blueberry Glaze Cake: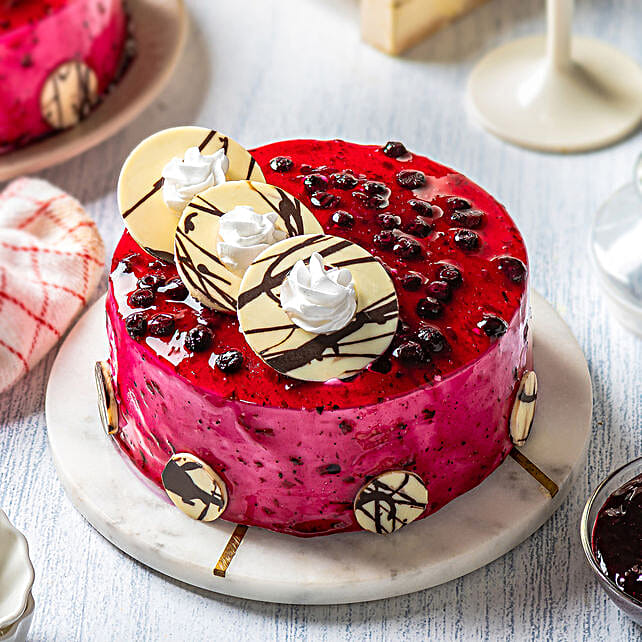 A tempting cake – this one will elevate the happiness of the already happy event. Blueberry is a wonder fruit from the berry family that is the best fruit to fight the free radicals in the human body. The presence of a huge amount of antioxidants makes it a must-have fruit. For those health-conscious friends or relatives, this cake thus would be the best birthday cake.
Heavenly Caramel Cream Cake: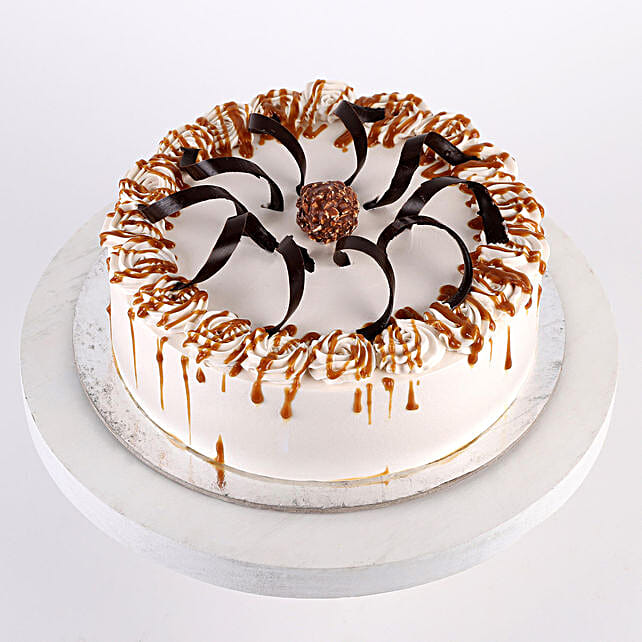 For your sweetest friend or relatives – nothing can be a better treat than this cake. Caramel and cream make this cake extremely soft, smooth, and thus will provide your mouth with an unforgettable taste. Garnished with chocolate shavings and a piece of truffle – you simply cannot miss this heavenly gorgeous cake.
Classic Almond Cake: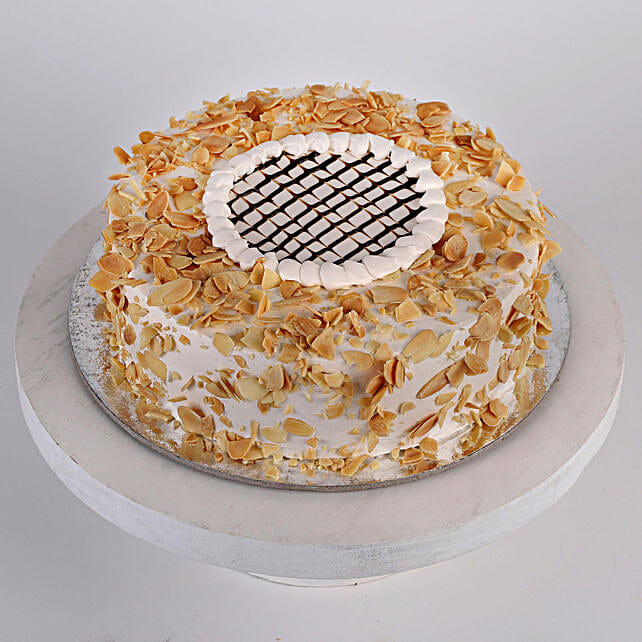 A moist and dense cake made with crunchy almonds, this one is again one of those healthy cakes. Get this cake for the birthday celebration of your family members or friends and promote healthy cakes. Tasty, healthy, soothing, and elegant – what else you want in your cake?
Fresh Vanilla Cake: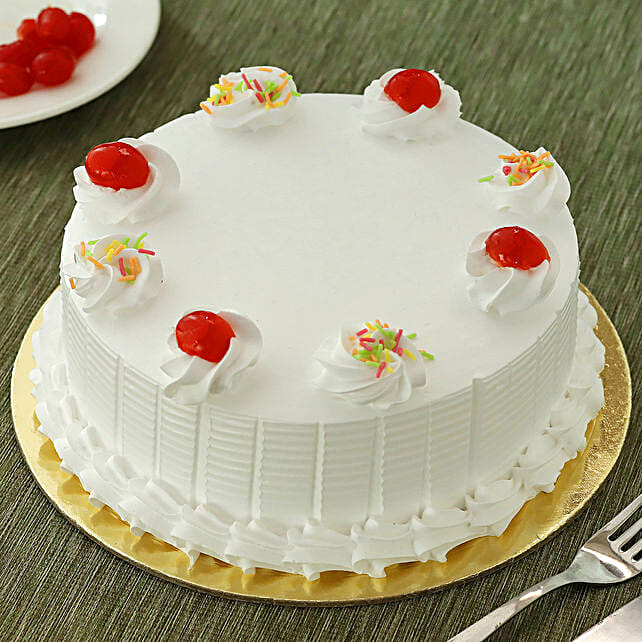 Nothing can beat the spirit, taste, and appeal of a fresh vanilla cake – isn't it? Our cake artists have used cherries and colourful sprinkles to decorate this pristine cake. Bring this simple yet beautiful cake on the birthday night and have fun. By the way, do you know that vanilla is the 2nd most expensive spice in the world?
Mango Cake: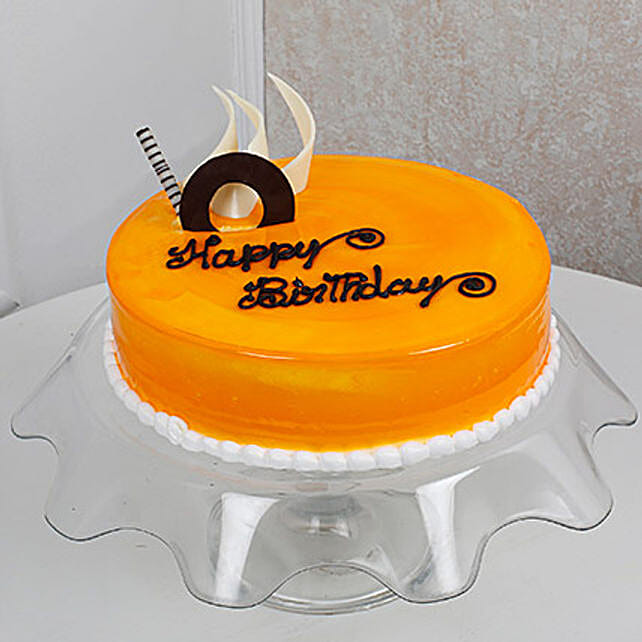 Who doesn't love to savour mangoes? Often known as the king of fruits, this pulpy or fleshy, sweet, yellow tropical fruit is used in many food items like ice-cream, jam, spreads, smoothies, etc. So, how can the world of cakes lag behind? A mango cake is a true delight – not so sweet like the caramel or butterscotch or chocolate cakes, again not tangy like pineapple or blueberry cake. The refreshing and soothing taste often elevates a bad mood too. So, greet your dearies with a mango birthday cake.