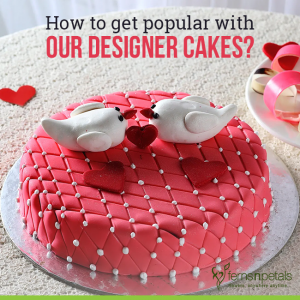 A cake is the most important ingredient in any kind of special occasion or festival. Whether you bake it yourself or order it online – a cake has to appear at the table! As cakes are loved by people of age groups, their popularity never dies among a variety of gifts. Gone are the days when cakes meant bread, butter, milk, and cheese. Now, every day, new innovations and experiments take place that polish the world of cakes. In the Ferns N Petals kitchen, our specialized sous chefs carry out their artistic experiments every day to make your special moments frame-worthy!
If you gift these drool-worthy heavenly cakes to your loved ones, you will surely become popular in your circle for being a connoisseur of cakes.
Take a look at some of our best-selling designer cakes!
Kit Kat Cake: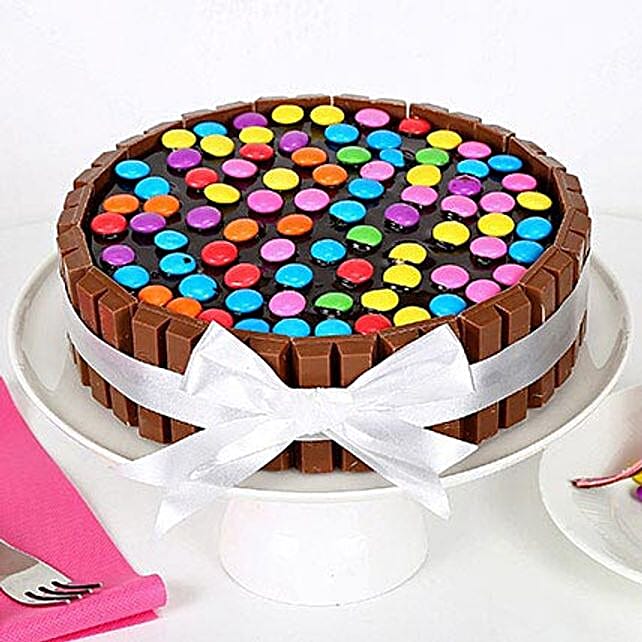 Reviewed by many as an exceptional cake, you can gift a Kit Kat cake to your son or daughter on their birthday. This normal chocolate sponge cake is aligned in layers and glued with frosting. The colorful gems chocolates are spread on top of the cake to enhance its gorgeous look. Bars of Kit Kat chocolates are used to border the lip-smacking cake. The Kit Kat lovers would find this designer cake terrific and you will gain the status of someone who knows what exactly to get for a cake lover.
Desirable Rose Cake: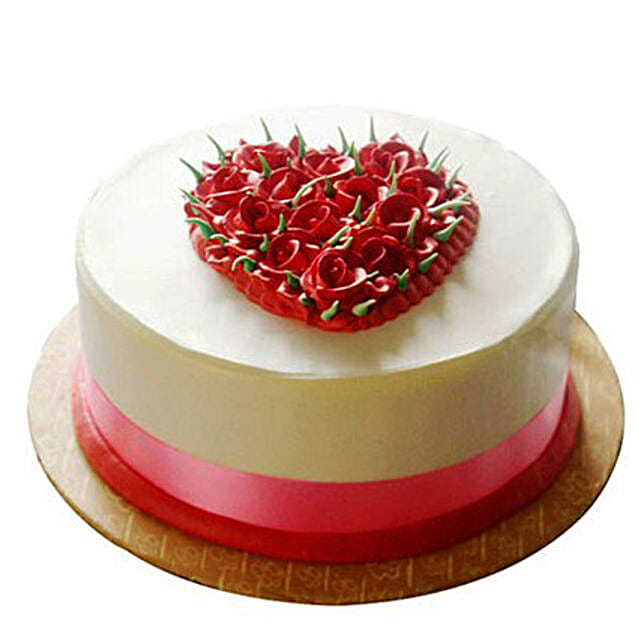 Desirable Rose Cake is a semi-fondant cake and is available in a variety of flavors like vanilla, chocolate, butterscotch, pineapple, truffle, and black forest. This beautiful round cake is dazzling due to the heart-shaped rose design right at the center. Carved to perfection by our cake artists, this cake will make you popular as someone who carries a romantic heart. This cake as an anniversary gift for your better half would enhance the romance in your own love story. You can also gift it to your friends or relatives on their anniversaries.
Rich Fruit Cake: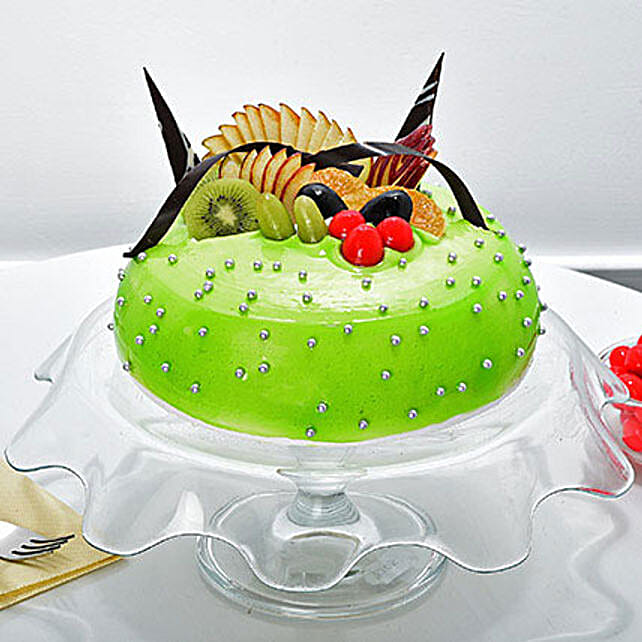 Those who are health-conscious are known to consume more fruits. This cake is targeted at them. You will find crunchy & healthy seasonal fruits garnished on the cake. You can use this unique customized cake for any special occasion. This will help you gain popularity as a health-conscious person who is also great at gifting.
Rose Fondant Cake: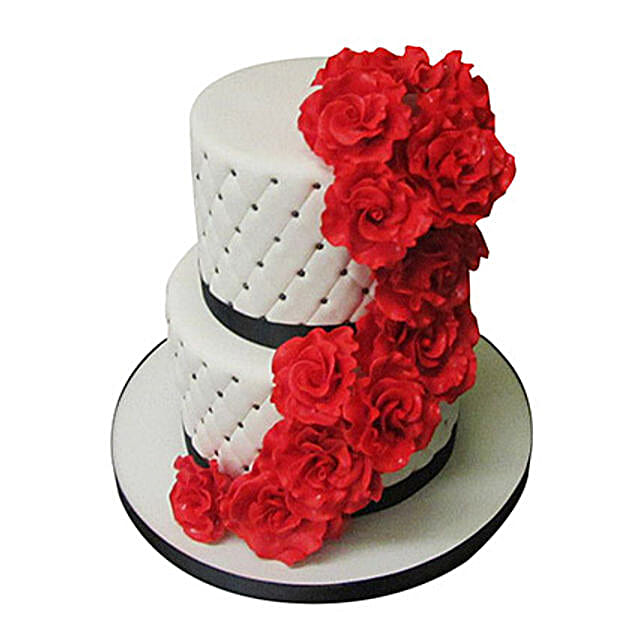 If you are still confused about what to get for someone's marriage ceremony, then, you can simply settle for this elegant cake. Rose Fondant Cake is all about the celebration of love. Rose is the flower for love, passion, and romance. It reminds that love is for eternity and thus this is the perfect addition to a wedding occasion. Available in vanilla, butterscotch, pineapple, chocolate, truffle, and black forest flavors, this cake would get you a lot of admiration and compliment for your choice of delectable cake.
Love Smiley Cake: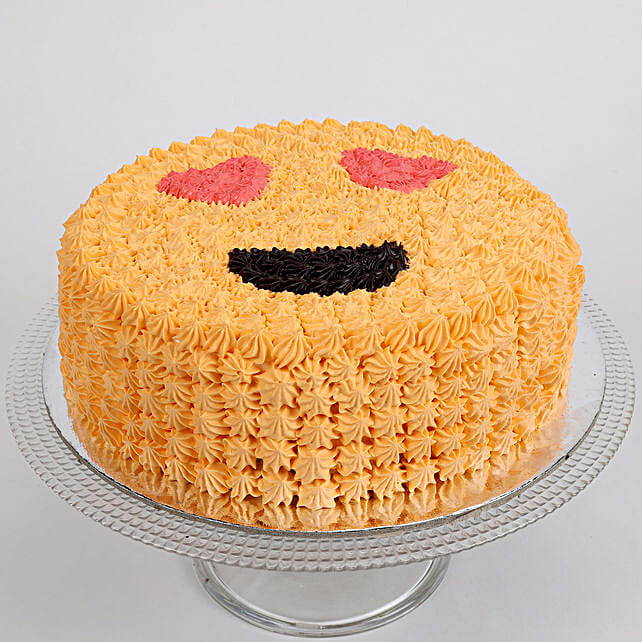 This cake can be ordered for Friendship Day, New Year, Christmas, or any such weekend parties when you and your old pals are catching up after a long time. This love smiley is a popular emoji used in various social media platforms. It shows genuine love and a promise of happy times – which actually coincides with the joy you get in the company of your best friends or sweetheart. This designer cake is available in pineapple, vanilla, butterscotch, strawberry, truffle, and chocolate flavors.
So, if you are looking for getting famous, then, choose these fabulous designer cakes and become famous among your instagram followers or facebook friends.
You Might Also Like: