Someone said it right, "Real love isn't just a euphoric, spontaneous feeling – It is a deliberate choice, a plan to love each other for better and worse, for richer and poorer, in sickness and in health. This celebration of real milestones of love and longing turns into marriage. Marriage is a process, it requires personal actions – The actions of expressing your feelings! The month of February holds a lot of anniversary dates in its kitty and has hitched several couples ever since time immemorial.
We're sure you too have plans to attend your best friend's wedding and want to throw a grand party for those celebrating their anniversaries. Worry no more and look no further because we have solved the biggest issue of all! "What to gift for a friend's wedding?" To be honest, if you are attending a friend's wedding or a cousin's then don't go over-the-top to gift presents. Undoubtedly, the best accessory the weddings should possess is the wedding cakes! Therefore, you must put all your efforts in selecting the perfect icing of your love. Check out some delightful options and solve the big query about wedding cakes!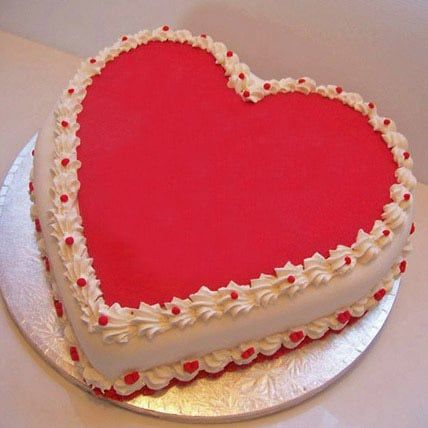 Heart Shaped Cakes
Sure, your friends will get the predictable wedding gifts in the name of chocolates, big boxes of sweets and flower bouquets. But with the new boom in destination weddings, a beautiful trend pioneered by the thriving heart-shaped cakes, why not gift these to make their wonderful evening even more mesmerizing. The couple is going to remember your gesture for life for a sumptuous wedding cake.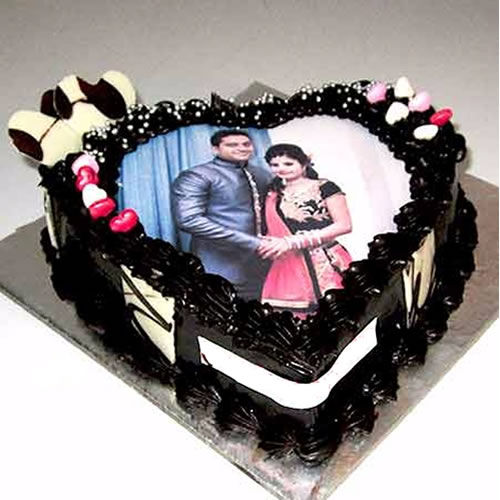 Photo Cakes
When you think of gifting a memorable piece of love and longing look no further than gifting your friends and cousins with photo cakes. Let us give you a tip: Sneak out some beautiful pictures of the lovely couple and let it get baked as a photo cake. Photo Cakes tops the trend in wedding cakes and is definitely one delectable type of cake to savor!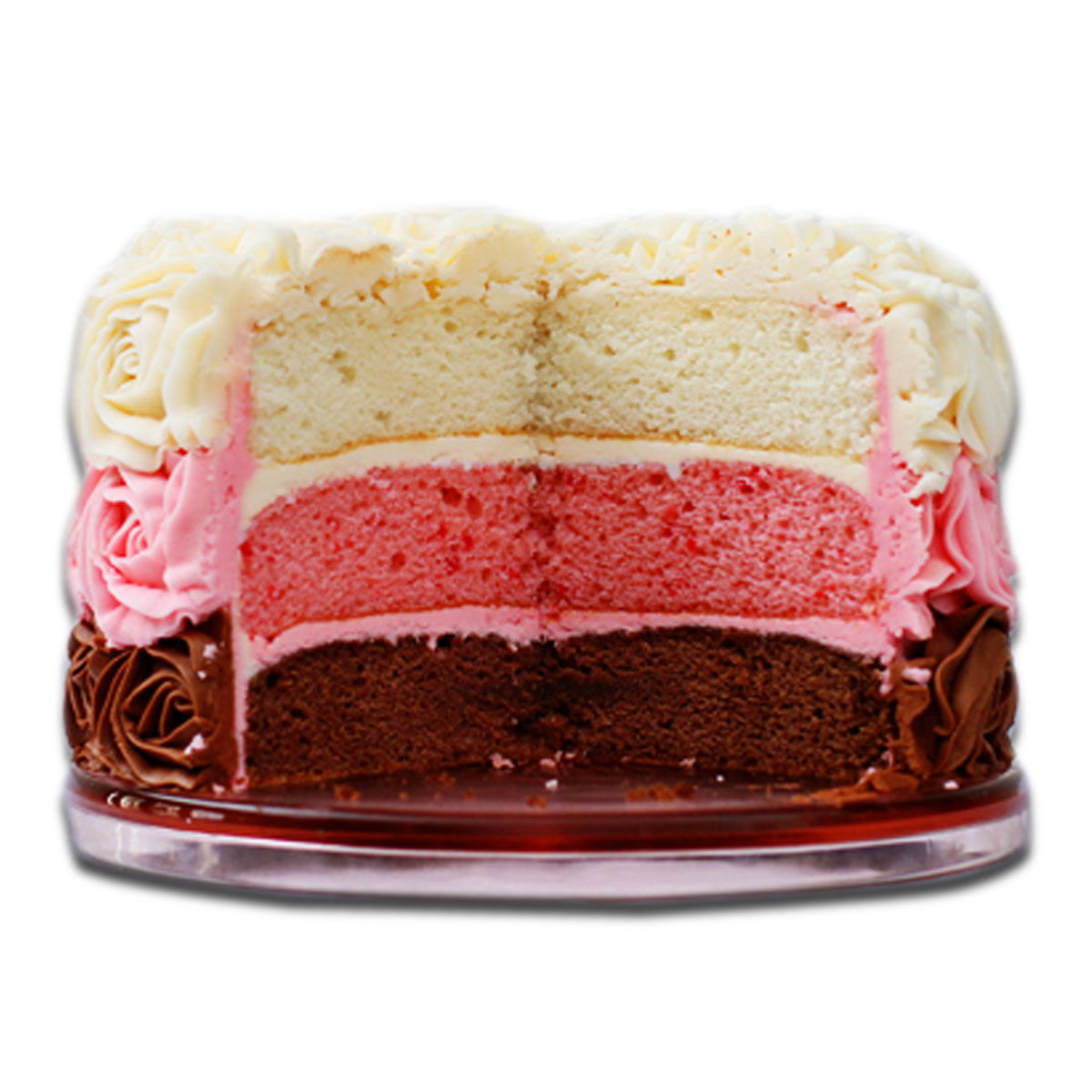 Triple-Layer Cakes
From time immemorial people have celebrated weddings with a special cake. The wedding cakes are usually served at wedding receptions following dinner. As per traditional beliefs, wedding cakes bring good fortune to the couple and all the guests. Then there comes the king of all cakes – The Triple Layer Cake! Three loving layers of any flavor you choose is the basic ingredient where two layers of generically chocolate fillings are carefully permeated along with enjoyable chocolate bits. Triple-Layer cake is one of the wedding cakes.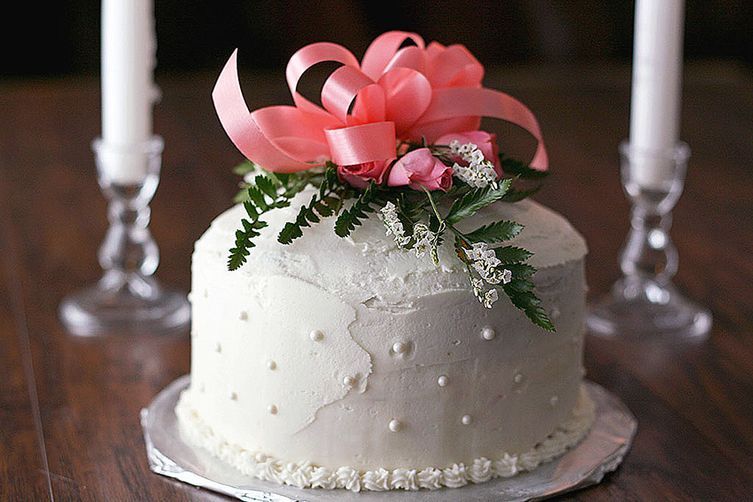 Vanilla Cakes
There can be chances that your lovely couple friends love the aroma and flavor of the Vanilla to a great extent. If they are one of those obsessed lovers of the Vanilla flavor, Vanilla Cake would definitely make a perfect wedding cake. Make their celebration worthwhile with the intoxicating fragrance of Vanilla Cakes.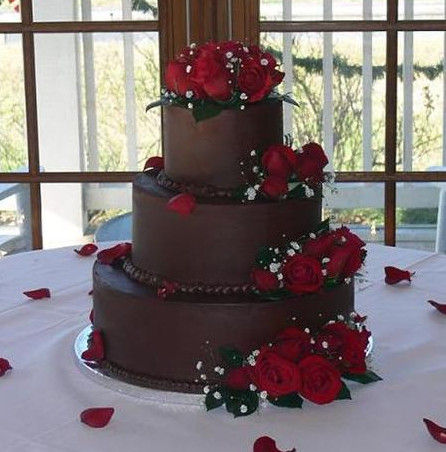 Truffle Cake
Festivals and occasions keep on coming year after year but it is the wedding day that is most talked about. That's because it is once in a lifetime event. The wedding stories are fondly recalled all through the life. Please your special ones with lip-smacking chocolate truffle cakes on their wedding. From six to sixty, everyone seems to enjoy a Truffle cake! Give this delicious surprise to those who have their date set and cherish the cakeful sweet memories later.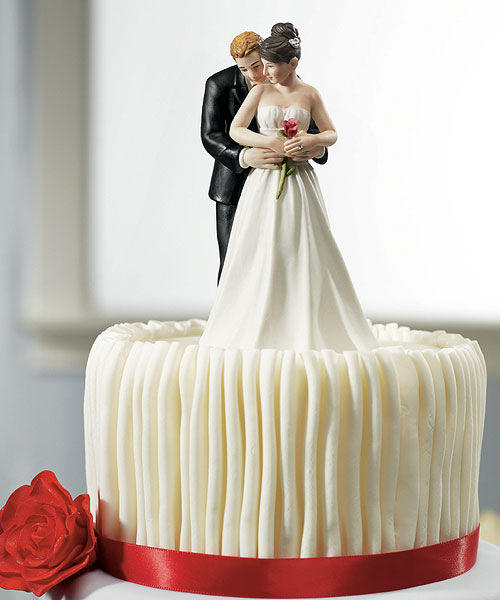 Fondant Cake
Ever since wedding planners have taken up the urban space for organizing weddings, cakes have become a wedding fashion. Each and everyone present at the wedding loves a fabulously designed Fondant Cake. So, if your lovely cousin or friend craves a wonderful icing on the cake, how would you surprise them? Gift a fondant cake which is one of best wedding cakes you can have for him/her!
Bake away their happiness today!
Related Post :