Are you acquainted with all the benefits of the magical herb 'Giloy'? Yes, we know you are pretty much aware of all the benefits. As World Health Day is right around the corner, we decided to answer the most common question about your favourite herb. If you are in search of the best way to grow Giloy at home, then we have got all the steps covered for you. Scroll down to know about all the steps!
Things Required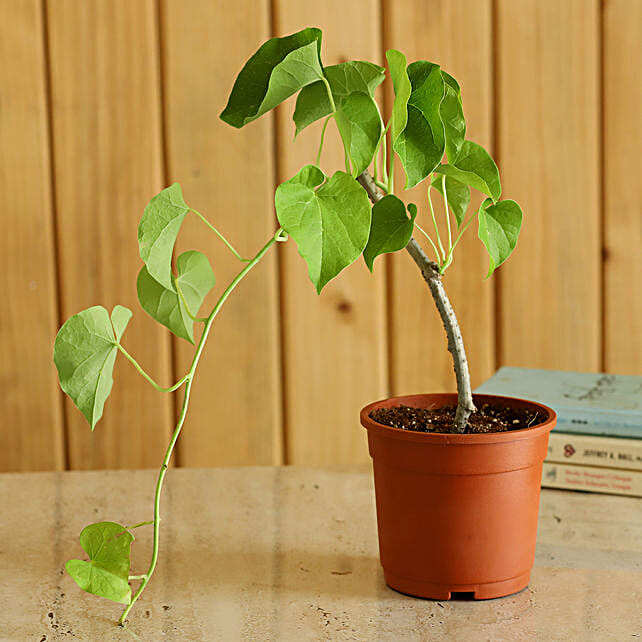 A clay pot
Soil from your Garden
Giloy Seeds- 5 to 6
Water
Steps to Grow Giloy at Home
Step 1: Get a few Giloy seeds and wash them properly. Soak them in cold water for a day.
Step 2: Take the pot and add soil to it. Make sure that the pot has a hole on its surface.
Step 3: Now, add the seed into the soil and mix properly. Don't add the seeds deep below.
Step 4: Pour water slowly till the time the soil turns moist.
Step 5: Keep it in indirect sunlight and water it frequently in the initial days. After around 2 weeks you will see the growth of roots and a few leaves on the plant.
Essentials to Keep in Mind
Water: Giloy vines don't need a lot of water. Water them once a week.
Light: Giloy thrives in indirect sunlight.
Climate: All climates up to an altitude of 320 meters are perfect for Giloy.
Soil: All kinds of soil are suitable for growing Giloy.
Related Blogs: