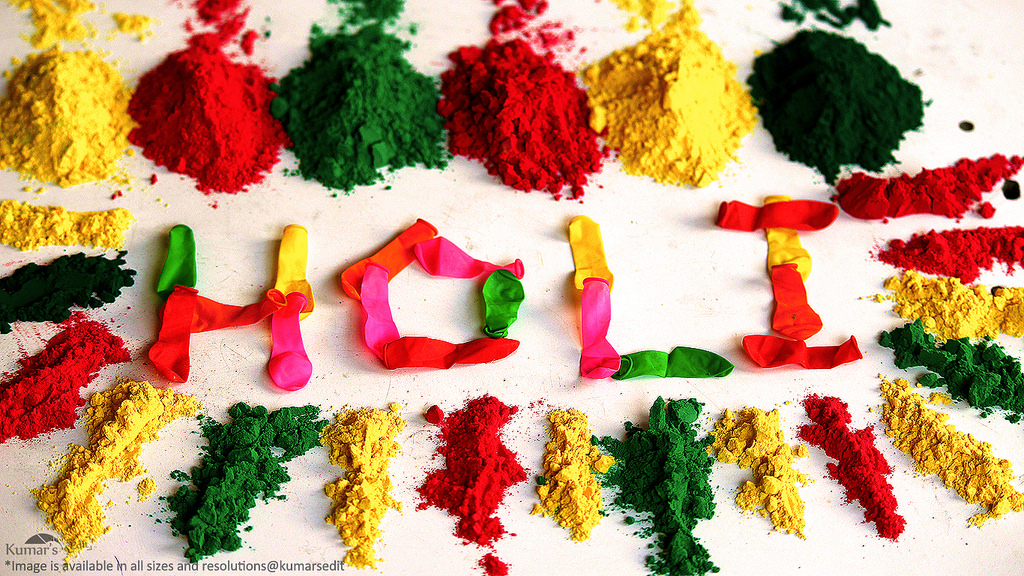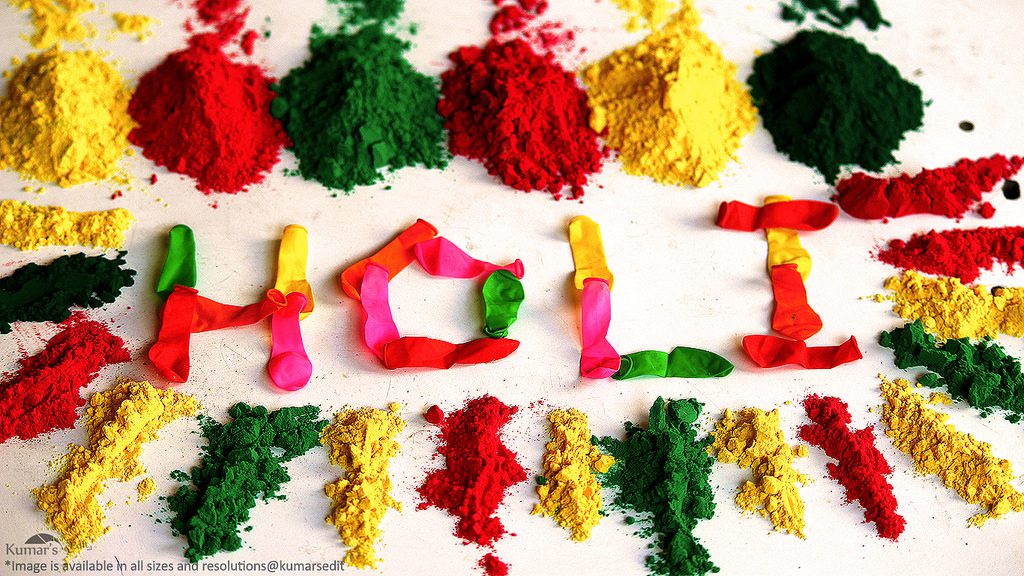 Holi, the festival of colours is celebrated with much fun and frolic in the northern parts of India. Actually, the real celebration of this festival depends on what kind of experience you want to have! Here is the list of top ten places in India to enjoy Holi celebration in 10 different styles. Find out where you would want to celebrate it this year:
Barasana, UP  "Lath Maar Holi"
Lath Maar Holi is named after the method of its celebration. The women of village Barasana beat up the men from Nandgaon (neighbouring village) with sticks (lathi) when the men try to put colours on the women folks. This celebration takes place about a week before the day of Holi.
Mathura & Vrindavan, UP  "Traditional Holi"
Mathura and Vrindavan are the second best attractions for playing Holi with colours. Here, Holi celebration starts 40 days prior to the main occasion of Holi. The colourful celebrations of Banke Bihari temple (Vrindavan) and Dwarkadheesh temple (Mathura) are world famous and are a real visual treat for the visitors.
Shantiniketan, WB "Cultural Holi"
The famous Nobel Laureate, Rabindranath Tagore, initiated the Holi celebration in Shantiniketan which is renowned as a Basant Utsava. Here, Holi is celebrated in a unique cultural manner. Throwing flowers on each other is an important part of celebrating the Holi festival in Shantiniketan.
Purulia, WB "Traditional Holi"
In Purulia, Holi is celebrated in the most traditional way. The three-day long Basant Utsava includes the remarkable Chau dance, Natua dance, Baul songs and Darbari jhumur. The celebration continues till the main day of Holi and is special in more than one way.
Anandpur Sahib, Punjab "Warrior Holi"
Sikhs celebrate Holi in their style (Hola Mohalla) at Anandpur Sahib. They celebrate this special day after the Holi day of Hindu festival. On this three-day celebration, people enjoy displaying of weapons, mock battles, etc. that are followed by Kirtans and music.
Mumbai, Maharashtra "Modern Holi"
Mumbai people love to celebrate Holi in a traditional cum modern way. It is the financial capital of India and is also known for its star-studded Holi celebrations. People here love to celebrate Holi in the safe and colourful way. Being also the film city, Mumbai witnesses the star-studded Holi affair by Bollywood stalwarts like Yash Raj Studios Holi, RK Banners Holi, Bachan's Holi and other such celebrations by other veterans of the film industry.
Udaipur, Rajasthan "Royal Holi"
Get the royal experience of Holi in Udaipur with the Mewar royal family. The unforgettable Holi procession at the city place is a must watch. It includes bedecked horses and royal band, which ends up with the ritual of Holika burning.
Delhi "Musical Holi"
The capital of India is one of the best Holi destinations in India. Every year, Delhi celebrates Holi with the Holi Cow festival. It is a private festival and you need to purchase tickets for it. Modern DJs, street foods, bhang and colours are important parts of this wonderful Holi celebration.
Jaipur, Rajasthan "Elephant Festival"
Elephant festival is the main attraction of Holi celebration in Jaipur. Elephant parades, folk dances, elephant beauty contests and the tug-of-war between them are a true fun for any traveller.
Hampi, Karnataka "An exception"
Well, Holi is a north Indian festival, so if you want a gorgeous and colourful celebration then you must avoid south India, but Hampi is an exception from it. The whole town turns out to play Holi in the morning with drums and colours, thereby adding the extraordinary element in this colourful celebration.
So, what do you think? Plan a trip to one of these places rather than just exchanging holi gifts  and holi wishes this year. Enjoy the festival of love, food and colours with much enthusiasm on 13th March, 2017, planning a visit to one of these places to double the fun.
HAPPY HOLI!
You May Also Like This :
1. Top 5 Colorful Holi Gift Ideas
2. Want to play Holi in a carefree way? Check out the tips
3. Top 10 Places to Celebrate Holi in India