Gifting flowers has been a tradition since the beginning of the time. Being one of the best gifts by nature, flowers speak so much and their language is just as beautiful as they look. They can uplift the mood of the person who receives them in minutes. Flowers can express emotions which one is unable to put into words. No matter what the occasion is, you can always gift a flower bouquet to express your affection towards someone.
Here is a list of best flower bouquets you can gift someone to express your heartfelt emotions:
1. It's All About Romance- Red Roses
A bunch of beautiful red roses, nothing says I love you like them. Red roses have been a classic expression of romance since ancient times. Robert Burns, the famous poet compared is love to a new red rose which signifies the excitement and delight of romance. So the best way to tell someone that they are special or that you're in love with them, a red rose bouquet is one of the best choices!
2. I Am By Your Side- Yellow Carnations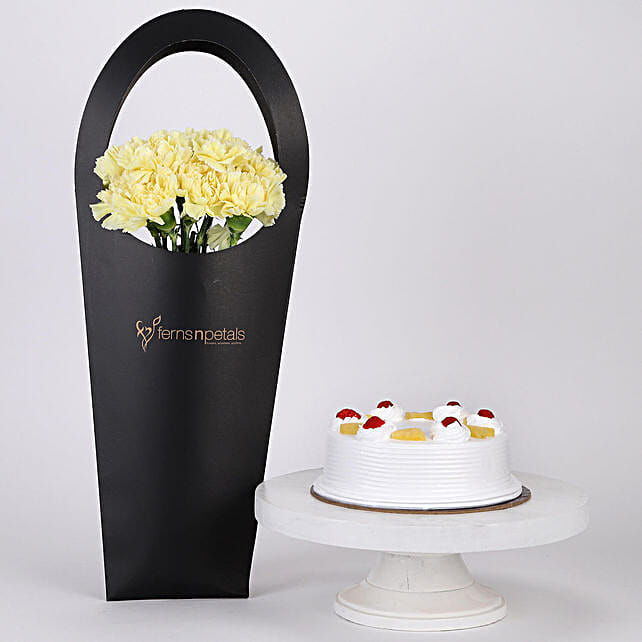 Charming carnations are lightly scented and graceful. Carnations are not only one of the most common flowers, but they are a popular choice when it comes to gifting bouquets. Yellow Carnations are not for expressing your love to someone, but expressing the feelings of sympathy, sorrow, and asking for forgiveness.
3. Always There For You- Mixed Rose Bouquet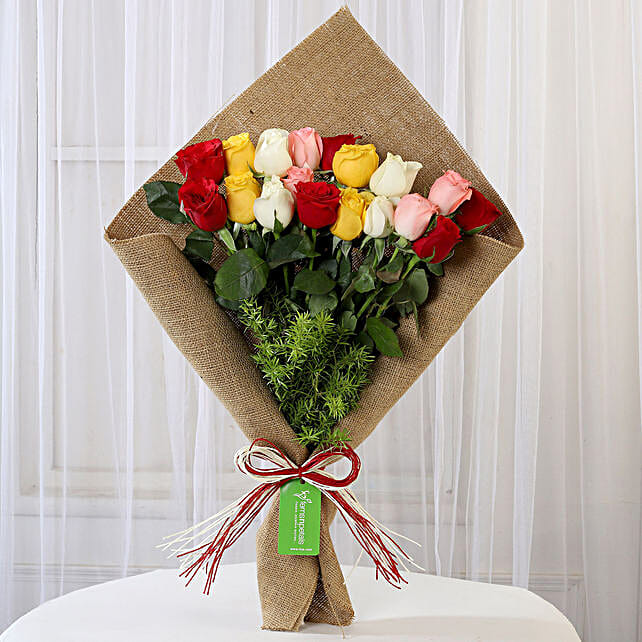 Roses are the most fascinating flowers, they have even traveled to space! Although different colours of roses have different meanings, a bunch of roses with different colours is simply for someone you like. It is to let them know that you like them. You can send this to someone to express several emotions at once like- It was good to see you, I like spending time with you, You are my favourite, and so much more.
4. Always Happy & Cheerful- Yellow Asiatic Lilies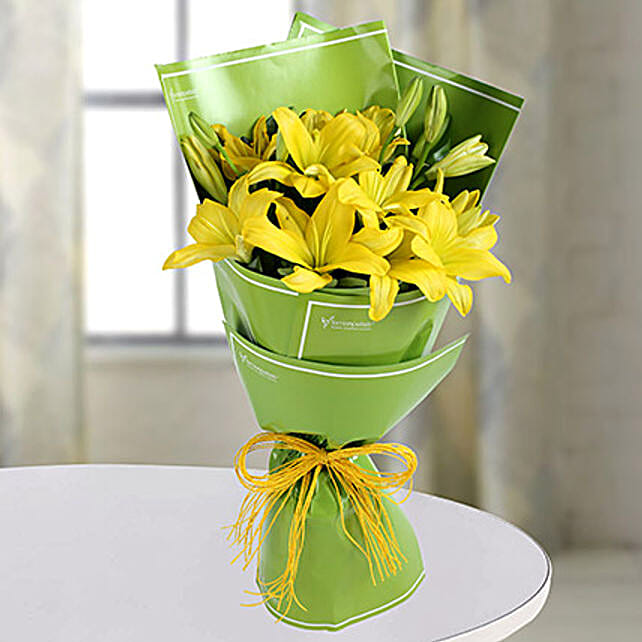 When it comes to impressing someone, fragrant and majestic lilies are a perfect choice. Just like its bright colour, yellow lilies express the feelings of happiness and remembrance.  It simply means that you are happy and cheerful about the current situation. Meeting an old friend? Yellow lilies are a perfect choice!
5. I'll Be There For You- Yellow Roses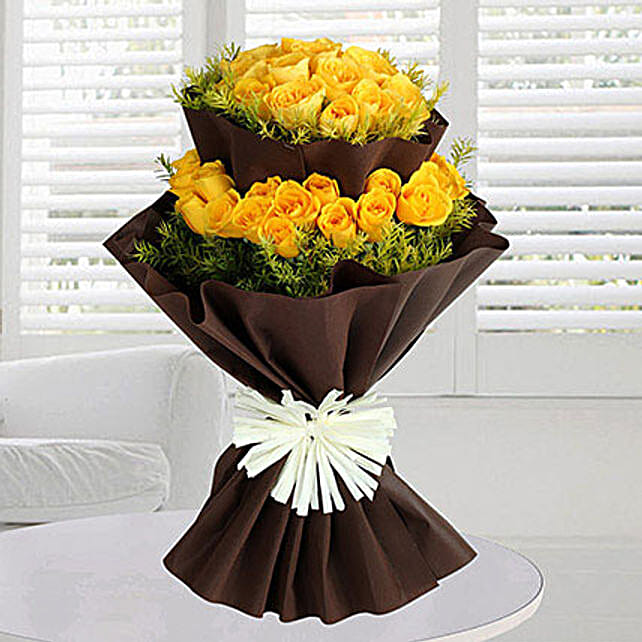 Yellow roses are just how they look- Joyful! Cheerful yellow roses represent friendship and care. They are to be gifted to someone to express affection and to congratulate them on their achievements. Just want to bring a flawless smile on your best friend's face? Yellow roses are perfect and make them smile.
6. Royalty & Elegance- Purple Orchids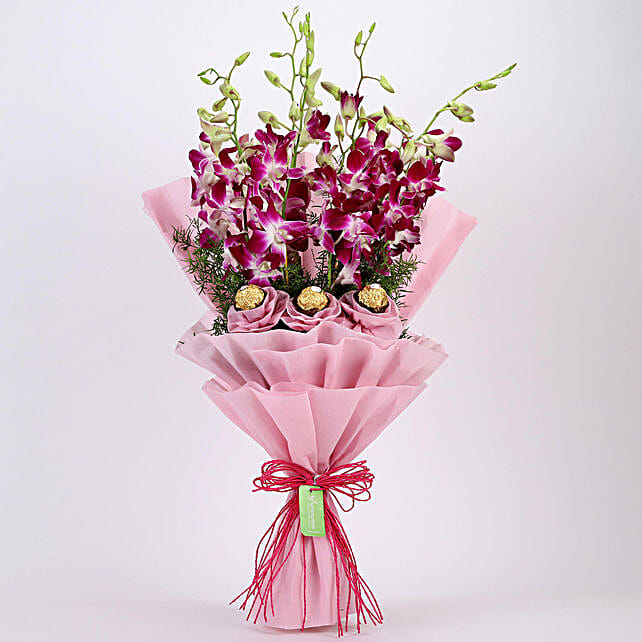 Exotic orchid flowers have a really pleasant smell and that's why they are popular in perfumes and aromatherapy industries. Purple orchids are the perfect choice when it comes to express respect and admiration towards someone. They symbolize royalty, dignity, respect and admiration. Want to express the feelings of gratitude or congratulate someone you respect, a bunch of purple orchids will work like a charm.
7. Paradise On Earth- Birds Of Paradise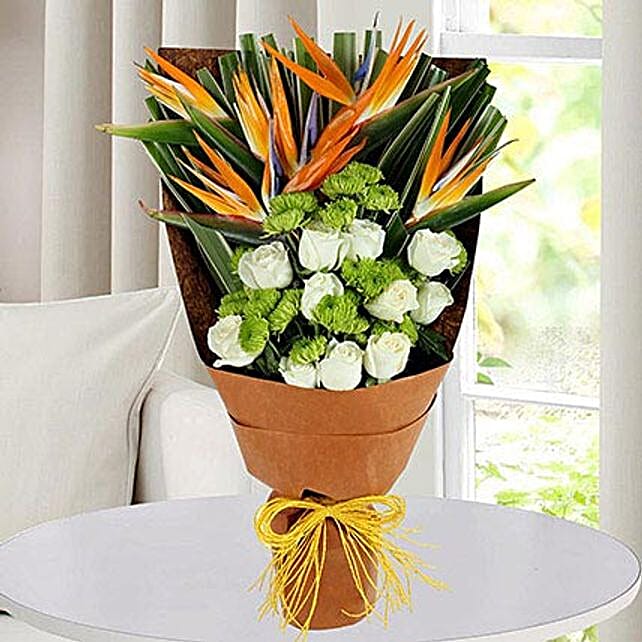 A classic tropical flower, bird of paradise represents joyfulness and paradise on Earth. These flowers really optimistic and happy flowers associated with royalty, and success. You can gift this flower bouquet to congratulate someone, show respect, or to remind someone of the joyful memories. Birds of paradise are the flowers of 9th Wedding Anniversary!
8. Pure Love- Red Carnations & White Lilies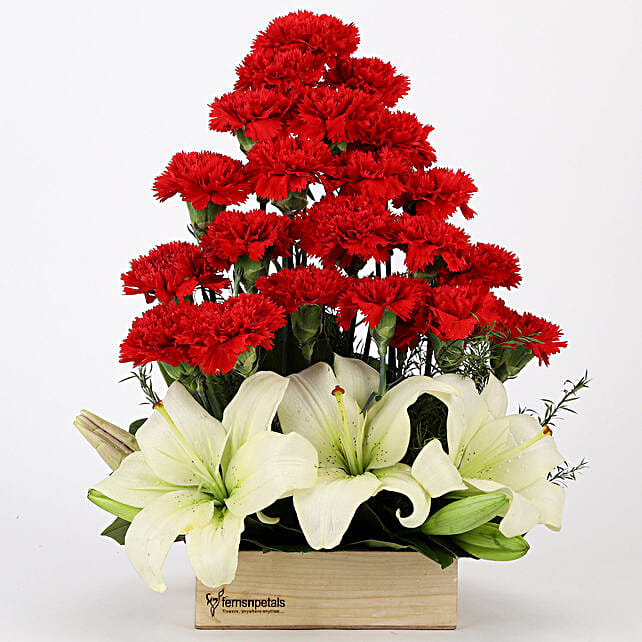 Mesmerizing red carnations paired with graceful white lilies, it is one of the most gorgeous combinations. While red carnations symbolize admiration and white lilies symbolize purity & innocence. It is perfect for your loved ones. It simply says "I am happy to have you in my life."
9. Spellbinding Appreciation- Peach & Orange Roses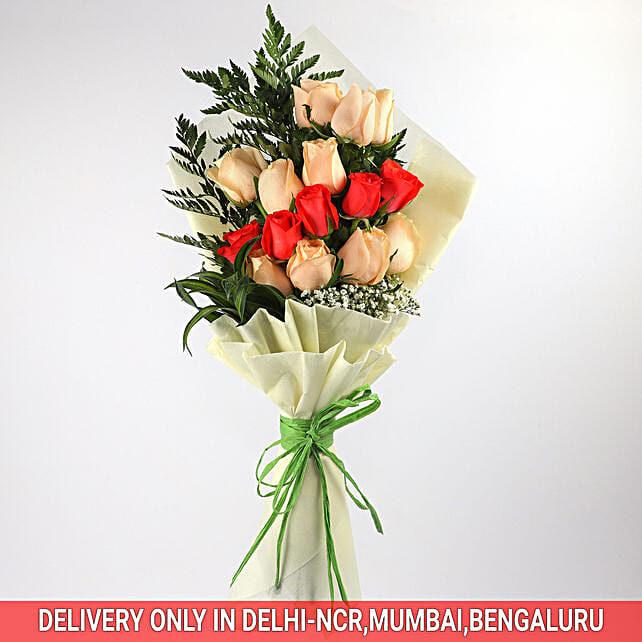 A bunch of flowers with elegance and zest, this bouquet is truly spellbinding. While orange roses are often associated with enthusiasm, desire & passion. Peach Roses symbolize modesty and appreciation. You can gift this combination of roses to someone you appreciate having in your life, and to express your gratitude towards someone special.
10. Latest Addition To Our Floral Family: Mystic- Forever Rainbow Rose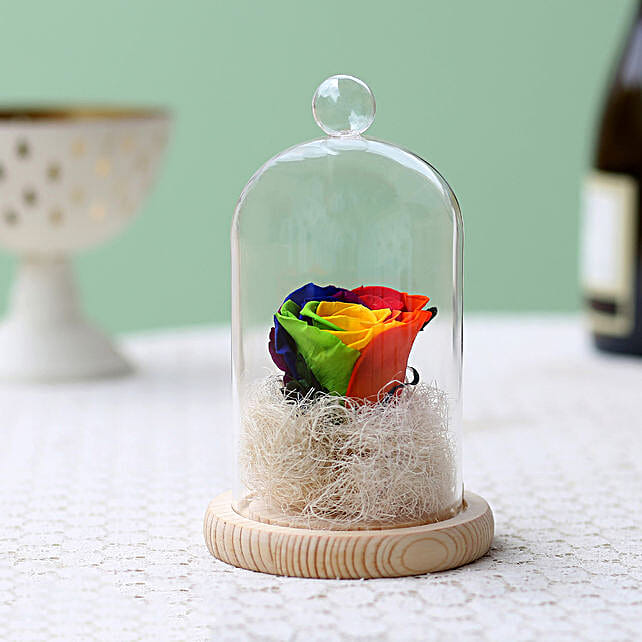 Roses have been a classic and timeless expression of love since forever, which is why the mystic forever rose is perfect for someone you love eternally. It is a gift for someone you wish to have in your life FOREVER! These are Ecuadorian roses which are the highest quality roses because of their proximity to the Equator. These Roses are cut at their most peak & perfect state. These roses are dehydrated and then injected with a wax-based non-toxic solution that stunts the growth but keeps the texture soft & retains the shape. This is a 100% natural well preserved rose and will last for upto 2 years. Just keep it as it is and enjoy its beauty and charm for years. This is an imported product which is available exclusively at Ferns N Petals.