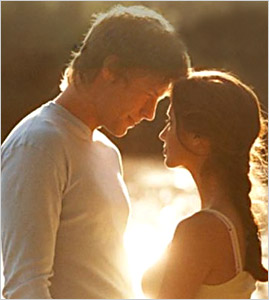 Cinderella and I were best buddies, since the age of seven. We grew up together, went to the same school and college and shared even the darkest of our secrets. Slowly, our friendship grew up into love and then marriage. We both were happily married with two beautiful kids. Our life was going very smooth, as the basis of our marriage was friendship more than love.
One day I came back home tired and frustrated because of some disagreements with my boss. As usual, Cinderella opened the door for me with a wide smile on her face, which I almost ignored due to my anger. She did not complain and just asked me the reason. On her consistent enquiries, I yelled at her and without having dinner straightaway went to my bed.
When I woke up next day, I realized that yesterday was our 11th marriage anniversary. Not only that I forgot it completely, I also ruined the evening by yelling at my wife for no reason. I was feeling miserable rather than just being guilty and decided to make up for the lost moment and for my ever-so-sweet wife.
I gifted her eleven rose bouquets for our eleven wonderful married years, one solitaire ring and also planned a surprise holiday at our honeymoon destination. That was my way of saying sorry to my better half, the love of my life, my wife.
Have you ever said sorry to the ones you hurt unintentionally? Have you ever thought of complementing your apology with a lovely gift? Never, right? Saying sorry becomes easier when you have a gift to go with it, especially when it comes from a fabulous gifts-collection of Ferns N Petals. So, next time you feel guilty, just say it with a gift.