Gifts play an important role in expressing your feelings. The gesture of gifting becomes even more special when you're planning to delight your loved ones with quirky & interesting gifts. From cool décor accessories to exciting games, we are always on the lookout for gift ideas that make gifting fun.
Check out our list of newly launched quirky gifts & wow your dear ones with wonderful items.
Stainless Steel Bullet Shaped Thermos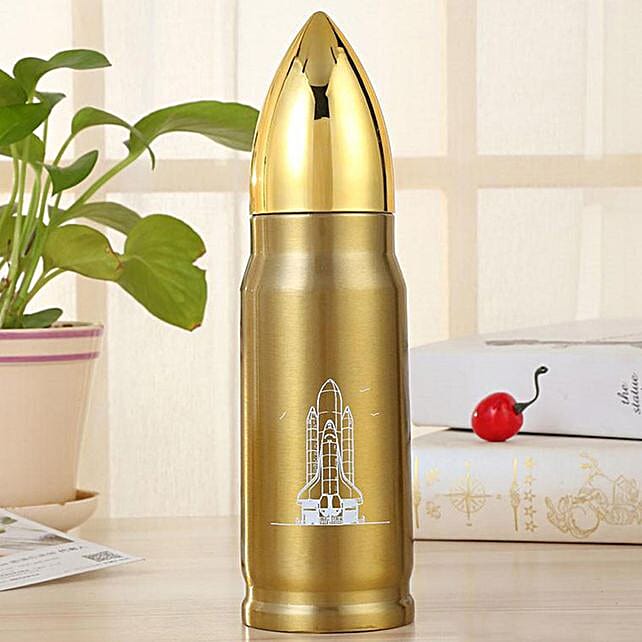 Give your friends or beloved one more reason to stay hydrated with this bullet-shaped thermos. The unique shape of this stainless steel thermos makes it even more desirable that they would love to carry everywhere.
Dumbbell Alarm Clock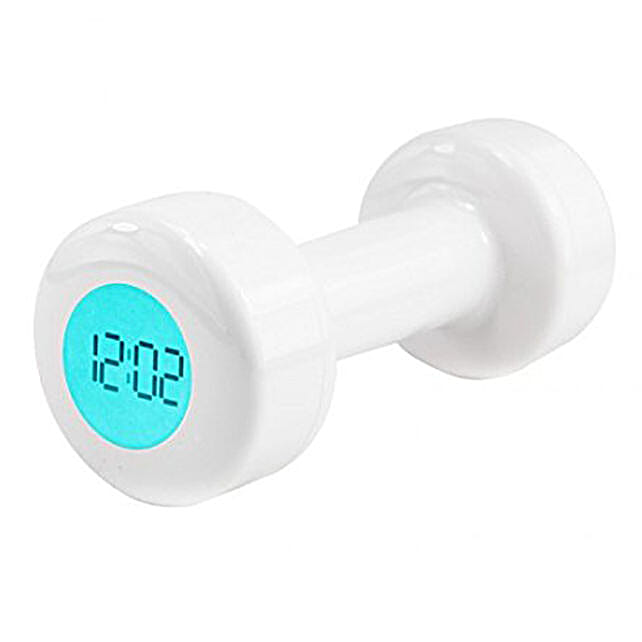 Help your fitness-freak friend get on the track to a fit body by waking up to the dumbbell alarm clock. It is a digital clock with two modes- left for normal mode & right for alarm mode.
Desktop Punching Bag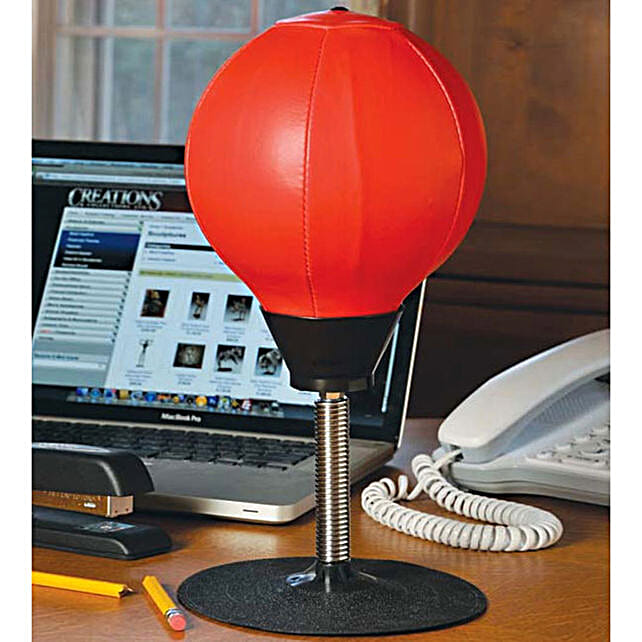 A perfect gifting idea to help a frustrated friend let go off all the stress & anger by punching this bag. It comes with a suction cup that keeps it attached on the desk & a hand pump is provided to fill the air in the bag. 
Bro Hamper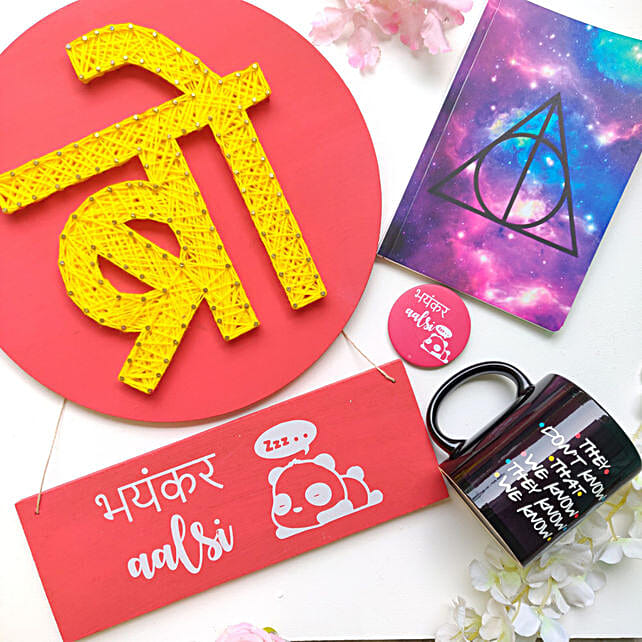 For a brother who is lazy as hell- this hamper would make an excellent birthday or rakhi gift. The hamper includes a string art, hand painted plank, badge magnet, ceramic mug, and a ruled sheet diary. The décor items in the hamper would add a dash of colour to his dull room and make it look vibrant.
Golden Hulk Fist Keychain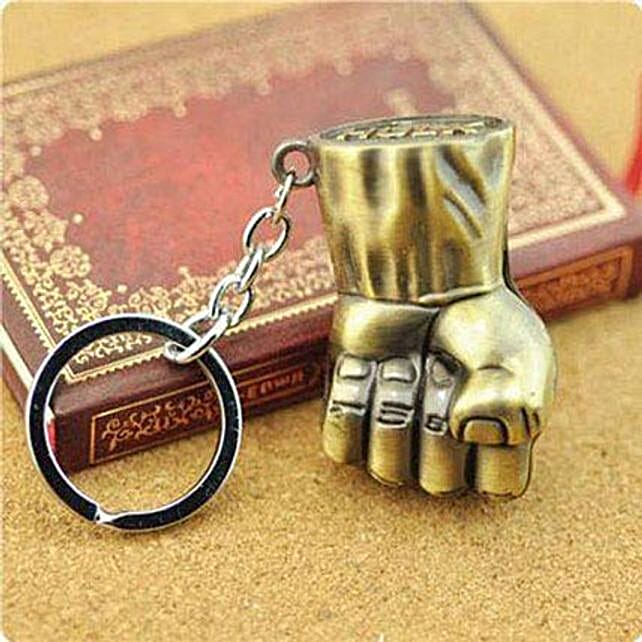 If you have a friend or a sibling who is a fan of the hulk, they will fall in love with this keychain at first sight. It is compact & lightweight & a perfect item for carrying car/home/bike keys in style.
Alcohol Dispenser for Party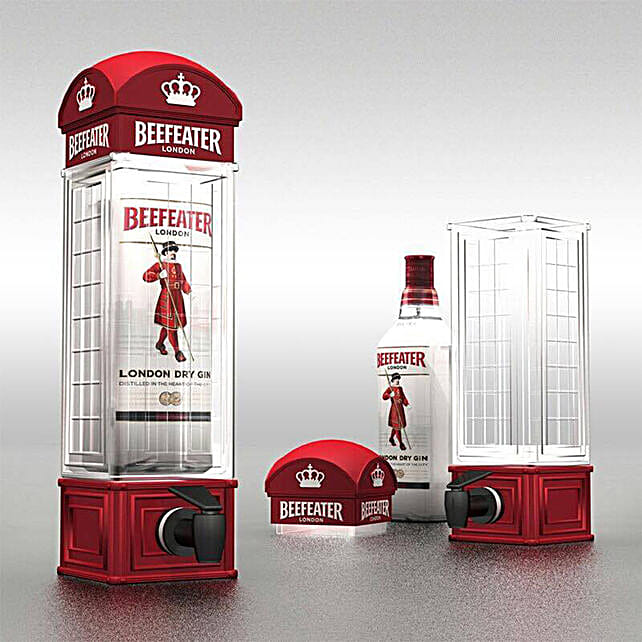 This eye-catching alcohol dispenser is a fantastic gift idea to impress a party animal. Also, it would turn out to be an instant conversation starter at parties. And the best part is the reservoir measure up to 900 ml so you can keep track of your servings & do not get way too drunk.
Adjustable Shocking Game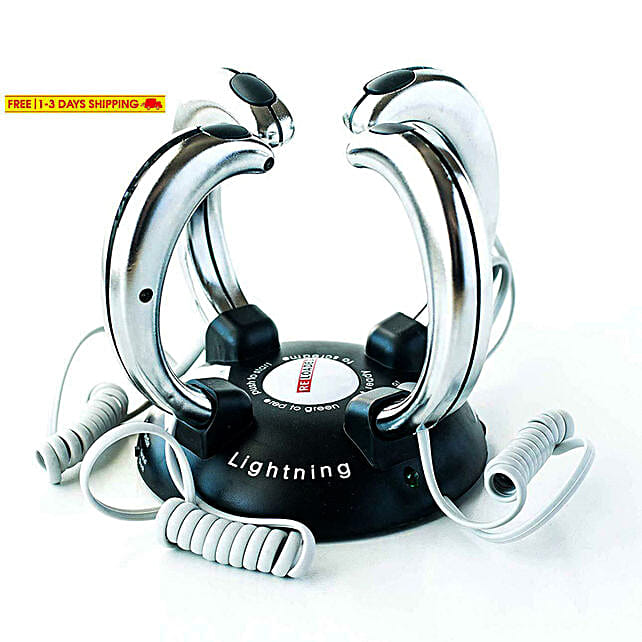 So it is an interesting and frightening liar shocking game that can test if a person is telling the truth in the truth-or-shocking game. This game is sure to send a shiver down your spine if you lie instead of telling the truth. There are two game modes available with varying levels of shock intensity.
Hammer Pens
Add a fun twist to your writing with these hammer pens. The bottom part is the tip of a pen, while the top part consists of a mini hammer. It would make a unique gag gift for anyone who works with hammers. Or you can also give it to a friend or colleague for helping them make writing even more interesting.
Chewing Gum Magnets Set
In school or college, you must have found chewed gums stuck under the desk. Prank your friends & siblings by gifting these chewing gum magnets. They look like real chewed gums and can be used for sticking stuff on a metallic surface like a cupboard or refrigerator. 
Surprise your loved ones with these quirky gifts on their special day & let the celebrations begin.