The living room is the most important area in the house. After all, it is the room where you entertain guests, arrange gatherings and spend quality time with family members. Hence the place should be warm & pleasing to the eyes. 
For those who need tips to get started with living area décor, we have put together a list of handcrafted items. These unique and quirky décor pieces are sure to add happy colours to your living area & make it look more appealing & welcoming. 
Aqua Clock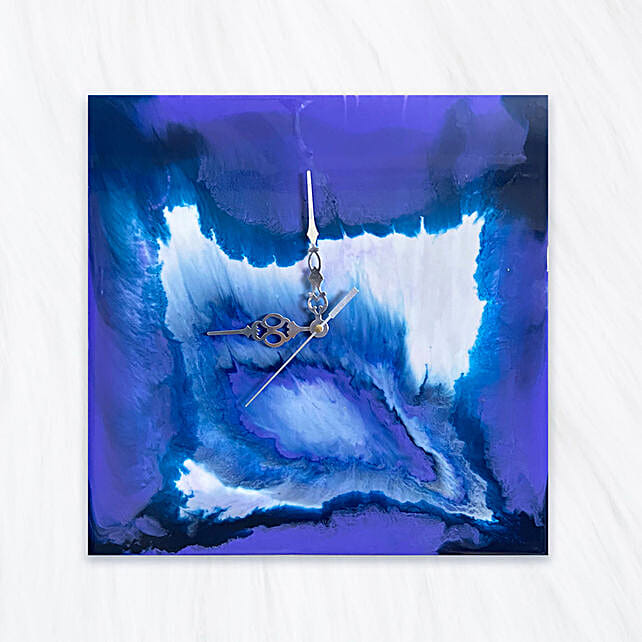 The square wooden base wall clock is made with resin art that imparts it a classy look. This delicate clock gives peaceful vibes and draws attention instantly. It will accentuate your living area décor & complement other items in the room. 
Peepal Patti Hand Painted Bottle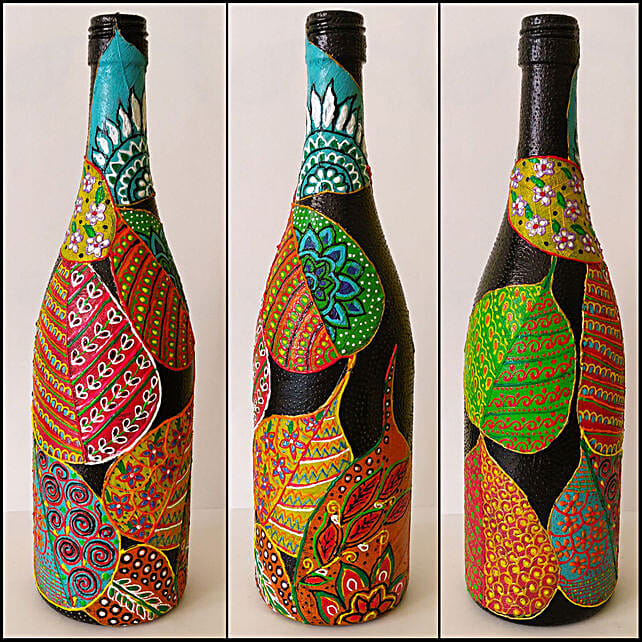 This bottle is a piece of art that includes leaf skeletons painted with beautiful designs. The classic patterns and bold colours will add a splash of colour to your living area and showcase your love for art-inspired things.
Chai pe Charcha Wall Plate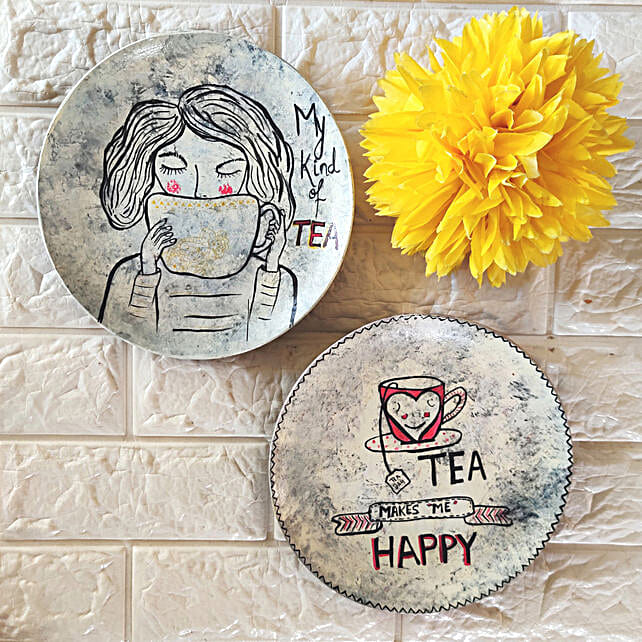 Let the whole world know about your love for chai with these tea-inspired terracotta wall plates. They are quirky and are sure to amp your living room décor. The wall plates are hand-painted & glazed to make them waterproof. 
Kathakali Hand Painted Pan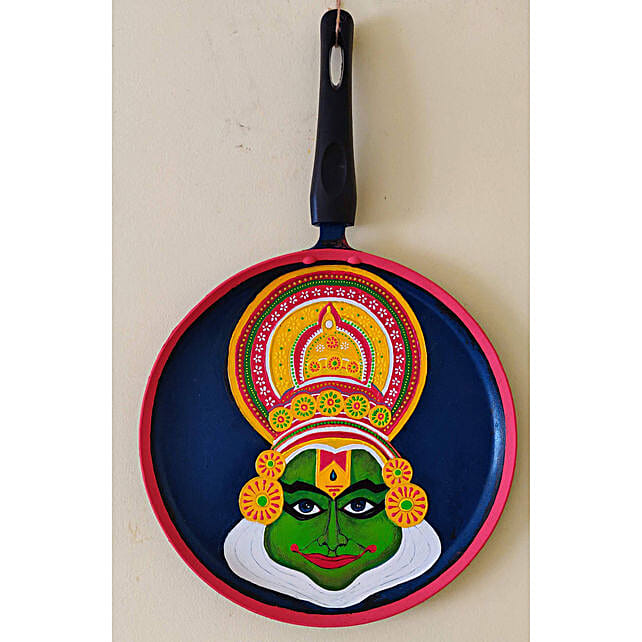 It is another excellent art piece inspired by Kathakali, the classical Indian dance. Add a pop of colour to a blank wall with this Kathakali hand-painted pan. It will display your love for traditional things and act as a great conversation starter.
Happy Home Tag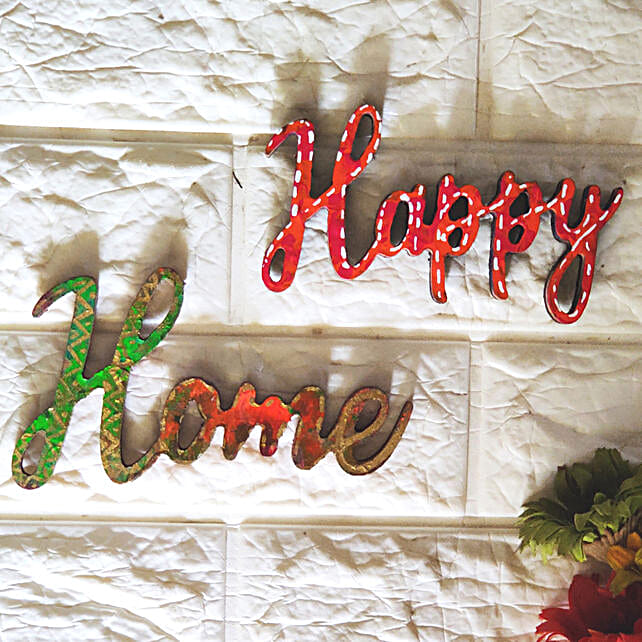 A happy home is a dream for everyone. Fill your house with joyful vibes with this quirky Happy Home tag. These tags are hand-painted & processed to make them waterproof. You can also hang them through the grooves in words.
Oval Kutch Mirror Frame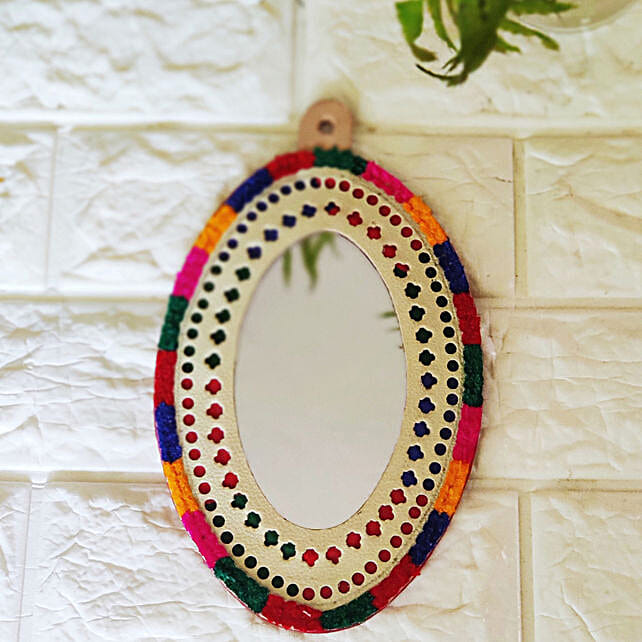 Decorative mirrors are pretty and functional. They embellish the walls and create the illusion of more space. This oval Kutch mirror frame will add a bit of flair to your living area and simply liven up a dark corner.
Hakuna Matata Table Frame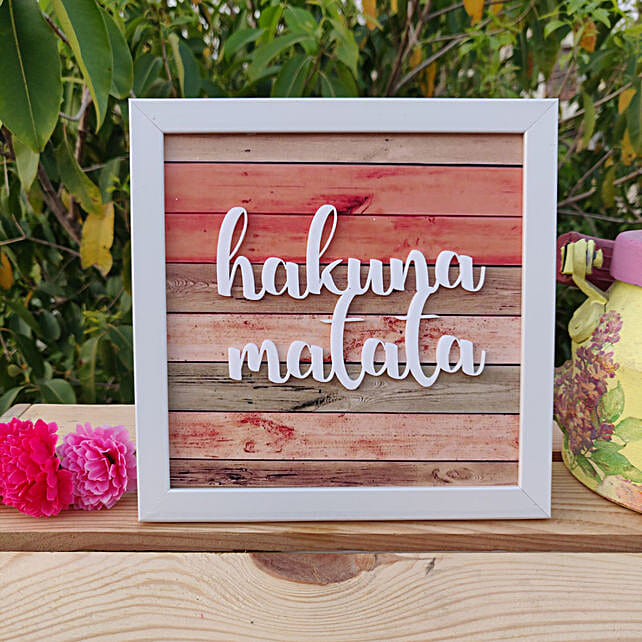 Not sure how to deck up the side table in your living space? This Hakuna Matata table frame with wooden base seems a perfect choice. It comes with a stand as well as wall hanging. You can also attach it to the wall for a big impact with minimal effort.
Vintage Scooter Shaped Table Lamp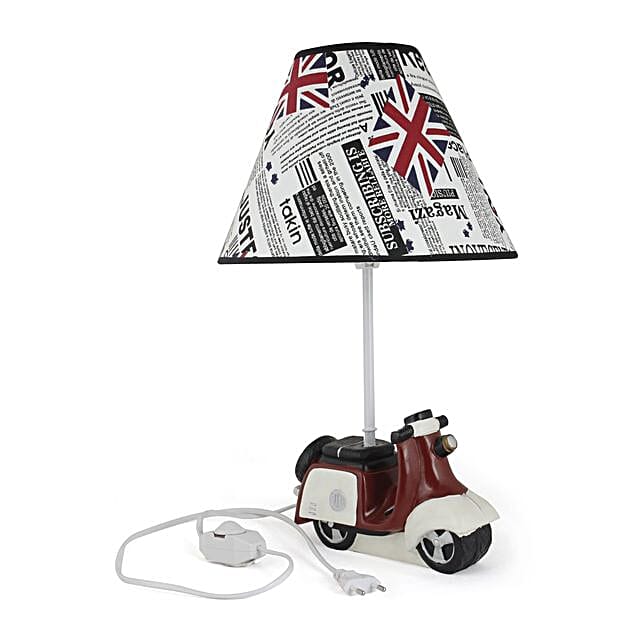 The decorative lamps & lighting options not only illuminate the house but also enhance its beauty quotient. This vintage scooter shaped table lamp is best to decorate your living area and fill it with the light of love and positivity.
Incorporate elegance and a bit of spark to your living room with these colourful handcrafted décor items.