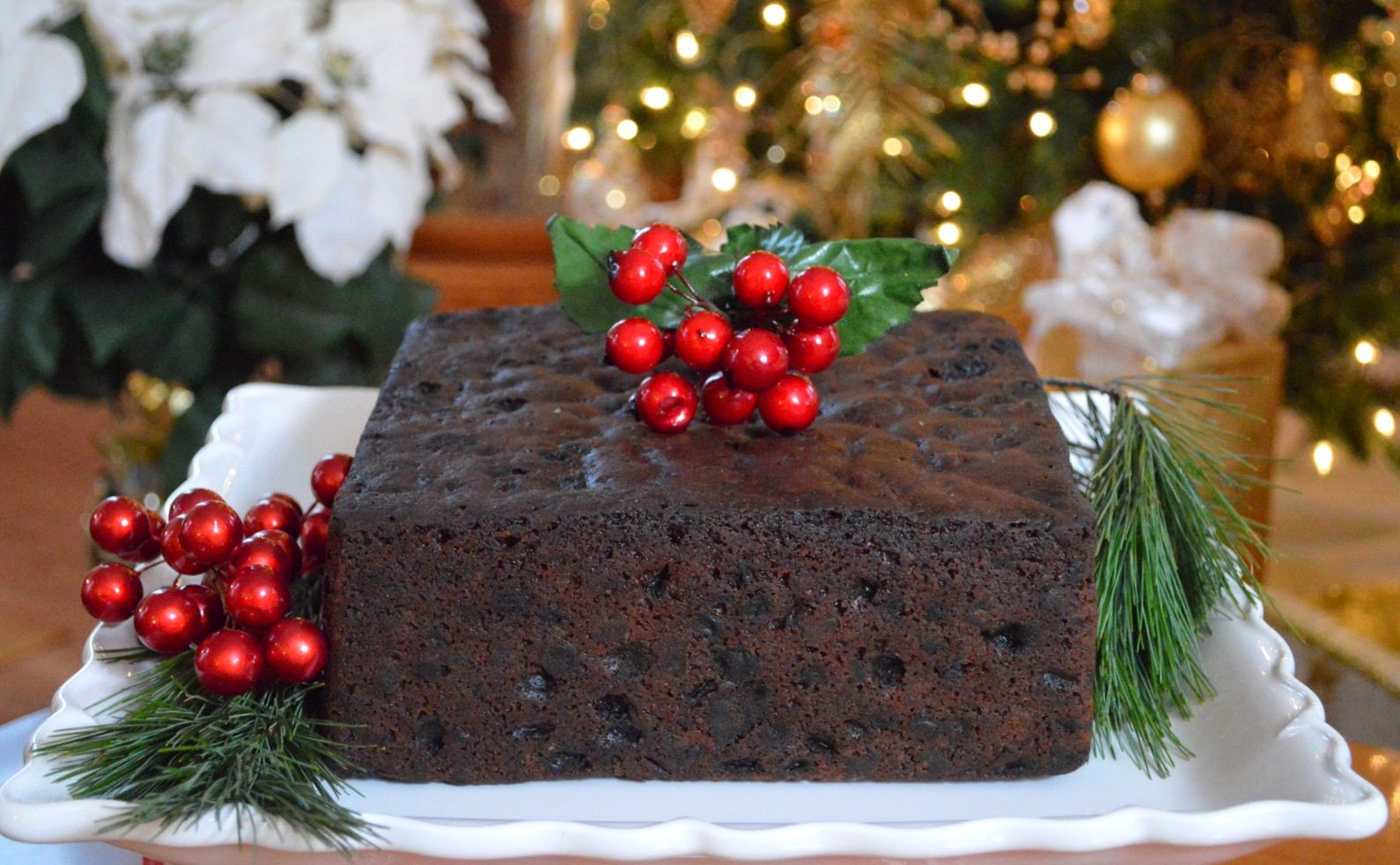 Just a month is left to go for Christmas! The season of sharing happiness with your close ones is here. Christmas tree, decorations, delicious food, and a yummy cake are the most important aspects of this day! Everyone is busy hunting for the loveliest cakes for the Christmas parties and get-together moments. While you can get everything else sorted, we bring to you an awesome recipe for Christmas fruit cake. It is also the most popular Christmas cake in the world. So, in case, you are hosting a Christmas party for your close friends and relatives, you can place an online order. But it would be great if you bake the cake yourself. Here is the easy recipe for a Christmas special fruitcake. So, rock the party on 25th December with this cake!
What You Need?

All-Purpose Flour: ½ cup
Butter: ½ cup
Salt: 1/4th tsp
Baking Soda: 1/8th tsp
Ground Cinnamon Powder: 1/4th tsp
Brown Sugar: 1/4th cup
Chopped Pecans: 1/4th cup
Dried Cranberries: 1/th cup
Chopped Dried Cherries: 1/8th cup
Unsulfured Molasses: 1/4th cup
Chopped Dried Black Currants: 1/4th cup
Egg: 1
Chopped Candied Citron: 2 tsp
Milk: 2 tsp
Chopped Dried Mango: 1/8th cup
Dark Rum: 1/4th cup
How To Make The Christmas Fruit Cake?
Firstly, you have to soak the dried fruits, i.e., cherries, cranberries, black currants, mangoes, and citrons in that 14th cup of dark rum for a good 24 hours. The more you keep these dried fruits in rum, the tastier the cake gets! Room temperature is ok to keep these fruits in rum.
Take a large bowl and mix the brown sugar and butter. Use an electric blender to blend this butter and sugar until they become creamy and fluffy.
Now you have to beat the egg in this sugar and butter mix for a while.
After that, pour the all-purpose flour in the sugar-butter-egg mix along with salt, baking soda, and cinnamon powder.
Now you have to mix the molasses and milk too followed by the soaked fruits and chopped pecans.
Preheat your oven to 325 degrees Fahrenheit or 165 degrees Celsius.
Take a 6 X 3 inches round pan and apply butter in it and sprinkle some flour or line it with a parchment paper.
Pour the cake batter in this pan and bake for 40 – 45 minutes.
Cool the cake completely and then pour two tablespoons of dark rum on it.
A Special Note: If you want to keep this special Christmas Cake for a longer time then you need to pour rum in it periodically. Cut one piece each of parchment paper and cheesecloth. Remember that the paper and cloth should be large enough to wrap the cake. Now, you have to moisten the cheesecloth with 1 tsp of dark rum. Arrange this moistened cheesecloth atop the parchment paper and then unmold the cake on it. Take some more dark rum to soak the sides of the cake. Now, wrap the cheesecloth to the surface of the cake and then wrap with parchment paper too. Keep this cake in an airtight container to feed you for 10 weeks.