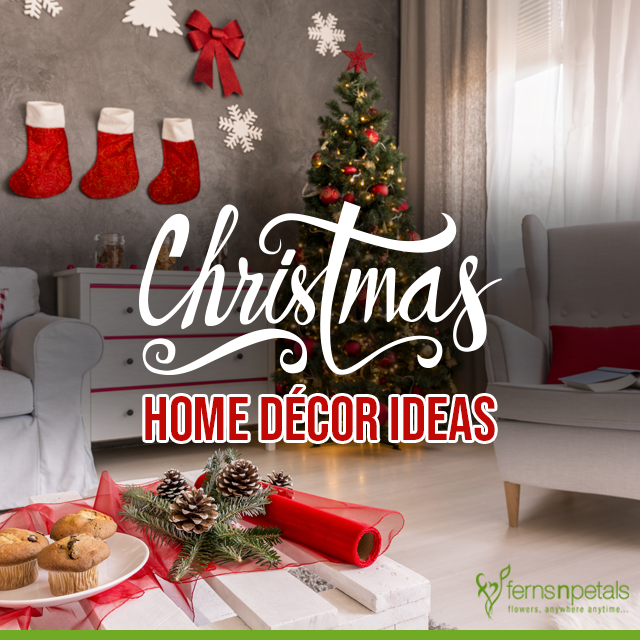 There's a saying that "Home is not a place, it's a feeling". Home is the place where people return, rather want to return after every happy or tough day. It is that nest where love resides, memories are made, and laughter never ends. It is also said that your home reflects your energy and your personality. So make sure whoever comes to your place feel the love and warmth which is why cool home décor ideas play an important role in your home. Christmas is a time when your friends, relatives, and guests would perhaps drop and thus you should grace your home with lovely décor ideas. Not only your guests but you would also feel more positive when you apply these easy and simple Christmas Home Décor ideas.
Candles In Mason Jars: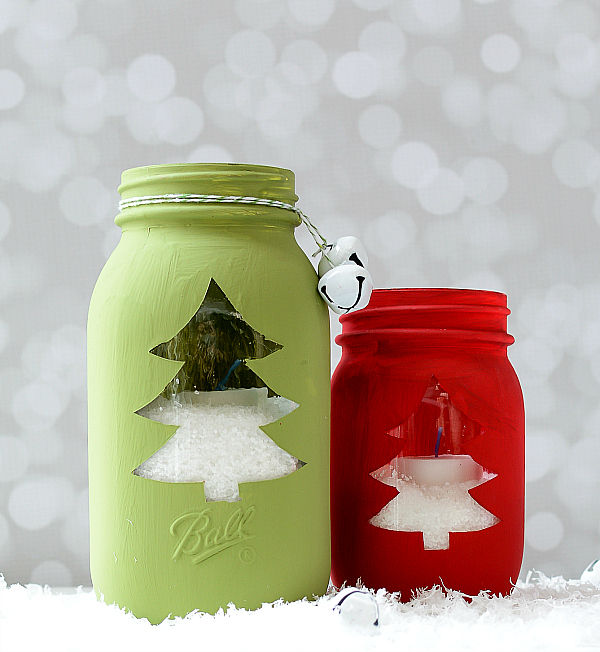 Buy some mason jars of various sizes and paint them in white, red, and green – the official theme colors of Christmas. But you don't have to paint the jars wholly. Draw an outline of a Christmas tree on a plain paper and paste it on the Mason jar. Now, leaving the X-mas tree shape, paint the Mason jars and remove the paper once the paint dries up. So, now your Mason jar looks Christmas ready as the outline of the X-mas tree is proper. Now fill the jars with Epsom salt and put a white or colorful candle inside the jars and lit them up to keep on your coffee table or side table in your drawing room. The Epsom salt would look like snow and the lit up candle would be seen through the X-mas tree cut out.
Popsicle Stick Art: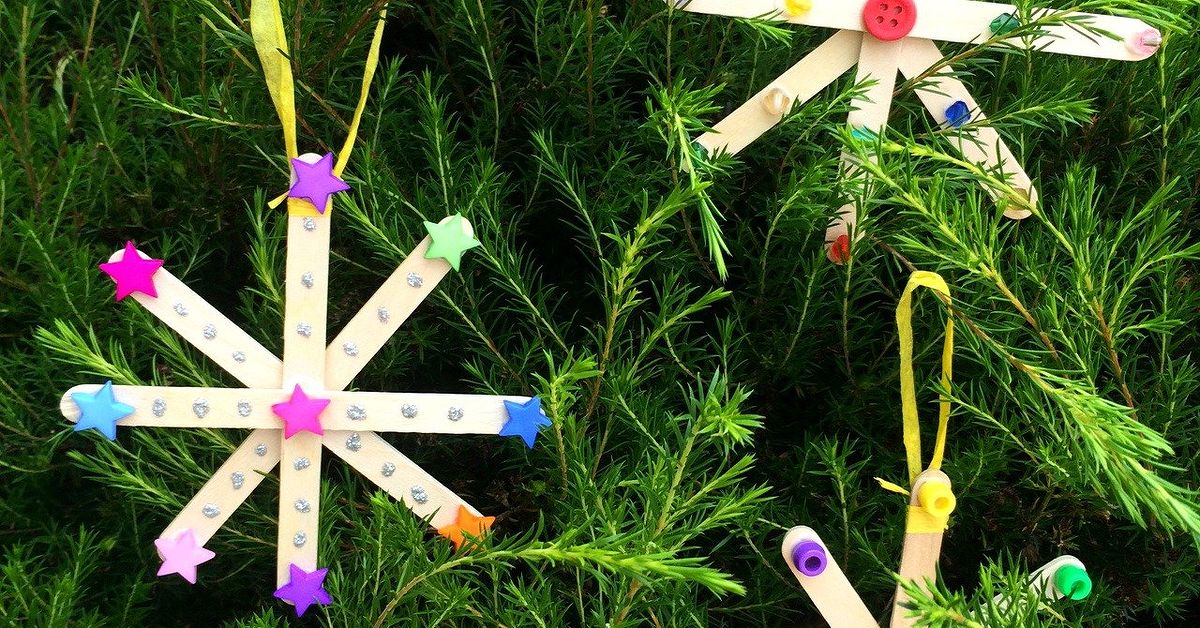 This is one of the easiest Christmas Home Décor ideas that you can make yourself. Just gather some Popsicle sticks and glue. Firstly, take a paper and jot down the design that you want to see on your wall. Attach the Popsicle sticks with glue following that design. You may refer to various videos available on YouTube. As Christmas is the festival, you may paint these sticks with your favorite colors and make your home more vibrant. You may make a Christmas tree and stick it on your wall or make a star and hang it from your Christmas tree. Along with colors, you can also add colorful buttons or glitters too and make the Popsicle sticks shine.
Décor Ideas With Cups: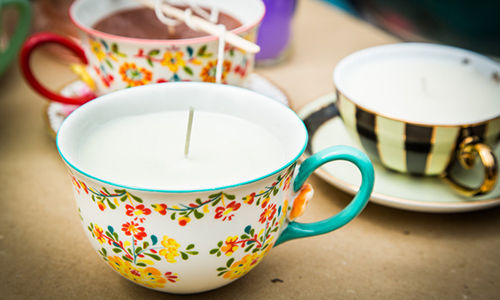 For this sweet and simple Christmas Home Décor idea, you need a red saucer and a transparent cup. In case you don't get a red saucer, take a white one and paint it red. Now pour some sand in the cup. Then take mini Christmas trees and place them on the sand. You can also glue some golden glitters on the cup and then follow the same steps. Another idea is to melt some red or green candles in a saucepan and keep a wick on the cup and pour the wax. Let it dry and then lit up the candle. If you have some floral print cups and saucers, you may apply the same ideas and add more colors to the Christmas festival. Isn't that a cool and easy Christmas décor idea? Keep these cups and saucers atop any shelf and let your home glow in happiness and positivity.
Dry Pine Cone Decor Ideas: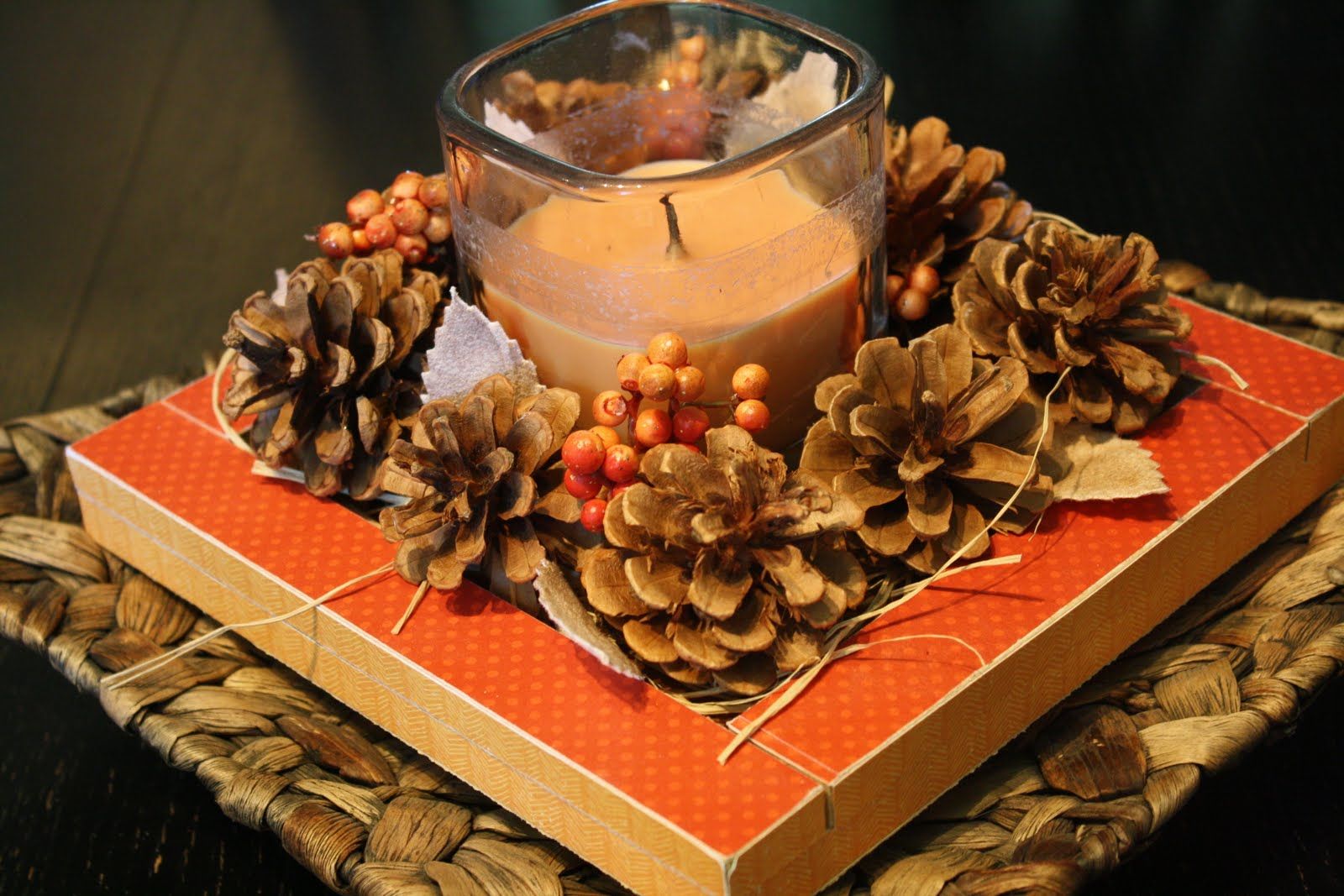 Dry pine cones that you have collected from your vacation to the hills can be put to use now on Christmas. You need to pain these pine cones in golden and silver colors. Then you may hang it with a ribbon from your window panes, front door, or Christmas tree. You may simply keep it beside a glowing candle on your dining table, center table, or coffee table. Another idea is to keep a beautiful lantern or candle at the Christmas table. And then use 4 or 5 or more golden/silver pine cones to surround the lantern or candle.