It's that time of the year again when you become nervous and fidgety. All because you have to find the perfect gift for your girlfriend. Yes, we are talking about your girlfriend's birthday, which is a special day for her. You want to make her feel loved and warm her heart with fabulous gifts to show how much you care for her.  
We understand finding the perfect gift ideas for girls and women is no less than a challenge, which becomes even more difficult if you have to do this all by yourself. That's why we have curated a list of creative birthday gift ideas for girlfriend, for you. It will help you pick unique and meaningful gifts for your girlfriend adorned with her name and a pretty picture. These thoughtful gifts will stand out and make you her favourite person in the whole world. 
Personalised LED Cushion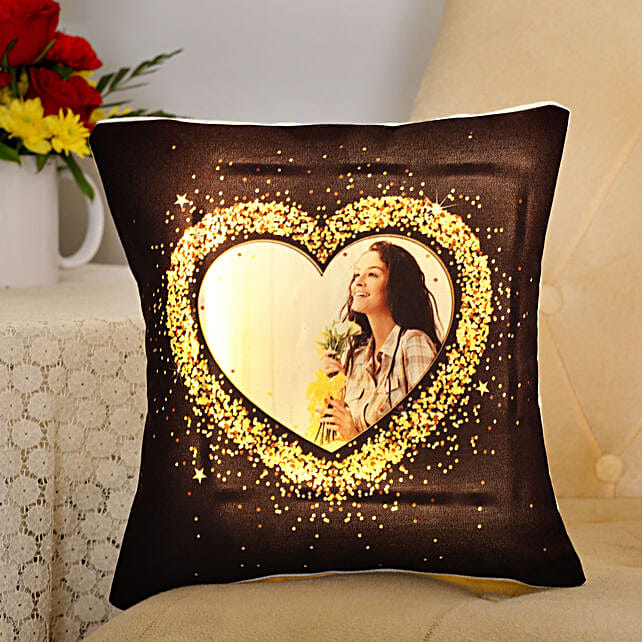 Present your sweetheart with an exquisite LED cushion on her birthday and you'll witness the smile of happiness and excitement on her face. Decorated with her beautiful pictures, the cushion will light up in the dark and fill her heart with the warmth of your love and affection.
Personalised Photo Ceramic Pot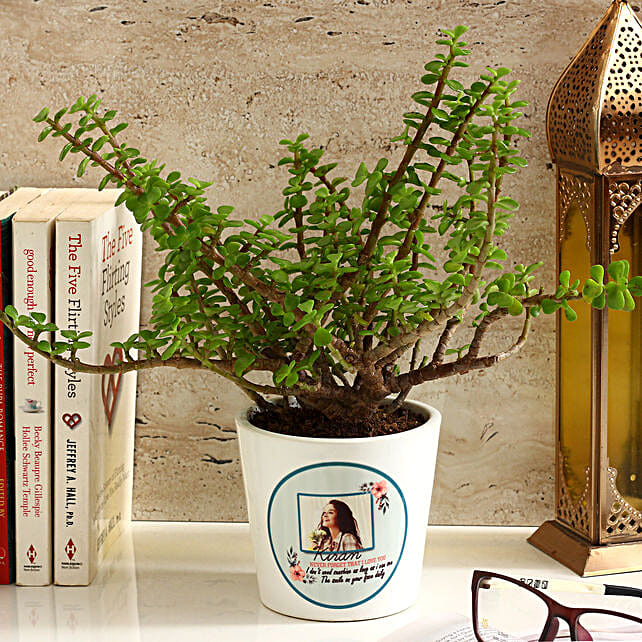 The green and attractive plant in a personalised photo ceramic pot will make a perfect 2-in-1 gift of greenery and memories. The plant is an evergreen gift that keeps giving. Growing plants in quirky personalised ceramic pots will not only clean the air but also add to the aesthetics of her home.
Photo Cake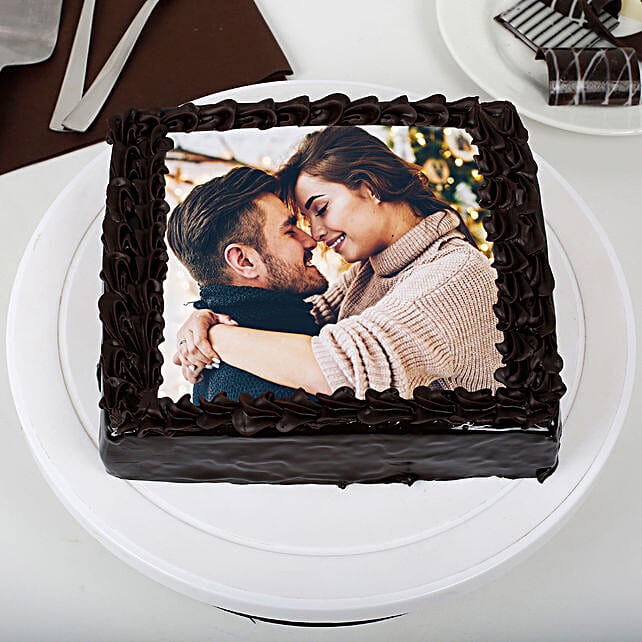 Cakes are an essential part of birthday celebrations. Make your girlfriend's birthday grand with our lip-smacking photo cakes that are available in a varied range of flavours. The excellent design of the cake will make it the centre of attraction and add to the fun and fervour of the birthday party. 
Personalised Message & Image in a Bottle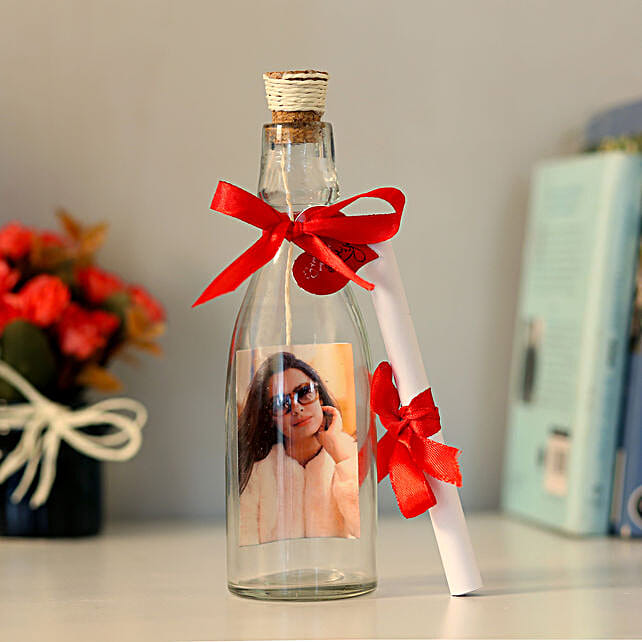 Expressing love in a romantic way is no less than art. Presenting your girlfriend with a personalised message and image in a bottle is an excellent way to express your innermost feelings for her and give her an unforgettable experience. It is a gift that she'll cherish forever with a smile on her face and shine in her eyes.
Personalised Doodle Diary
Who doesn't love to doodle? We all do! Be it drawing animated characters or writing names in calligraphy. This personalised doodle diary etched with your girlfriend's name will give her the joy of writing and keep her words safe and protected.   
Personalised Fridge Magnet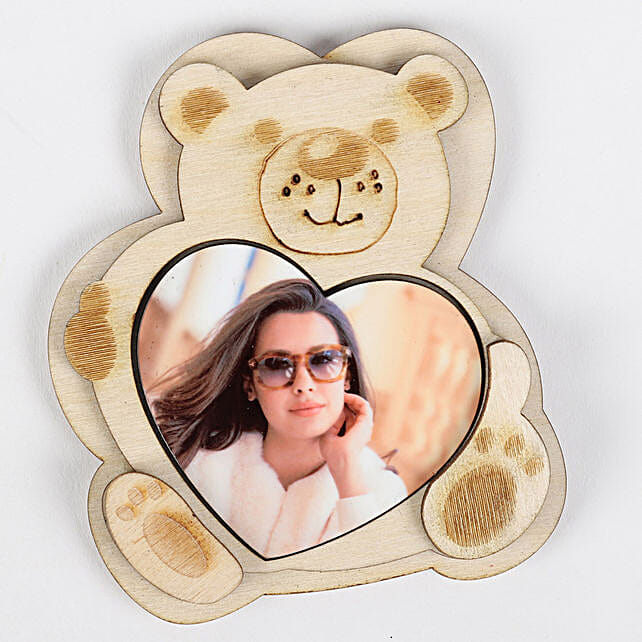 Turning photos into magnets is a great way to use them as decorative pieces and relive pleasant memories every day. You can collect your girlfriend's memorable pictures and convert them into magnets to showcase her best travel, work, and life memories. It will make a unique birthday gift that will keep her cherished memories fresh for a lifetime.
Personalised Caricature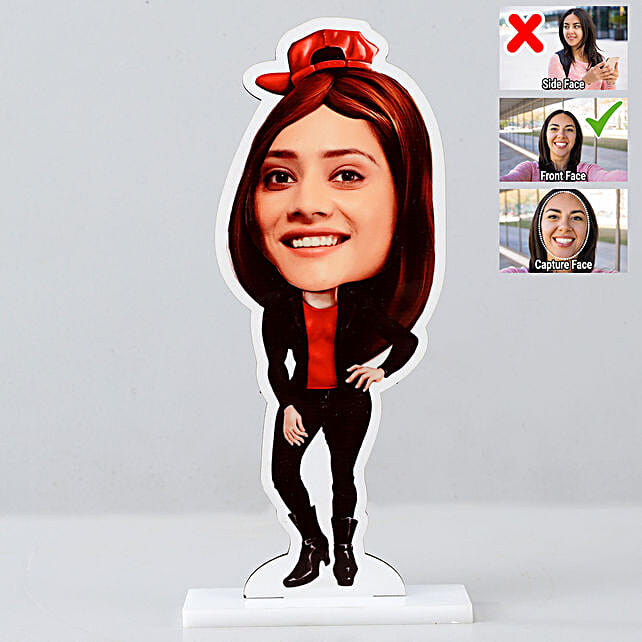 Want to gift something funny to your girlfriend? A comic personalised caricature of her face will make the coolest birthday present ever. It will surely bring a smile on her face and add some funny moments to the birthday celebrations.
These personalised birthday gift ideas will help you purchase something incredible for your girlfriend that she can keep with her forever.