A cake is not simply a measure of flour, sugar, butter, milk, and flavors whisked together to bake. It is the sheer happiness of the mind and relaxation to the soul. It's true that a cake is a hugely appreciated party ingredient and enjoyed as a gift for major festivals and occasions. But truly, you don't actually require a reason to enjoy a piece of blissful cake. The simple morning turns into a special one when you see a pancake at the breakfast table. The oven fresh warm chocolate cake after a wonderful meal or dry fruits cake in winter evenings doesn't call for a special occasion – right? With a certain creativity, you can add more happiness to these cakes and surprise your family members in a huge way.
Here are a few innovative but simple cake decorating ideas that you can incorporate into your kitchen. Kids and adults both would jump in joy seeing these utterly delicious and decorative cakes. You can get a base sponge cake from outside if you are not in a mood to bake it at home and then simply decorate it. So, put that creative chef cap on and start decorating the cakes.
Edible Flowers on Cakes: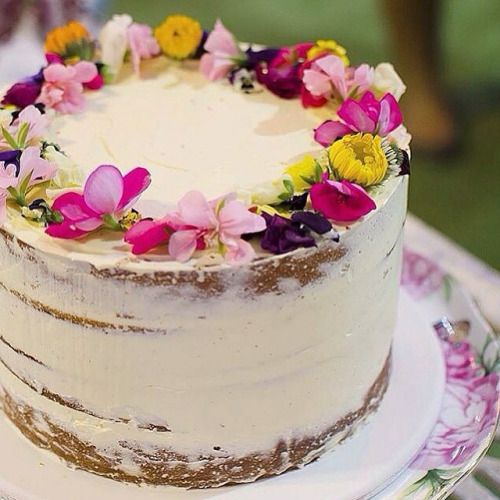 Needless to say that the flowers are the most beautiful objects present on this earth. The colorful flowers always have a positive effect on our mind and soul. So, ever thought of eating these flowers? Yes, you can do that by bringing edible flowers home. Search in the local farmers market or specialized grocery store who keeps organically grown plants and flowers.
Any flower cannot be used because most plants follow a fertilization process. Once you get these flowers, wash them thoroughly and then dry. Consider only the petals to decorate your cake as you please. The stems and pollen part must not be used. You can use the petals of an organic rose, geranium, violet, carnations, calendula, dianthus, lilac pansies, chamomile, violas, etc. Just sprinkle over the cream layer of the cake and refrigerate the cake for some before serving. This is one of the fantastic but easy cake decorating ideas to implement.
Raspberry and Edible Flowers: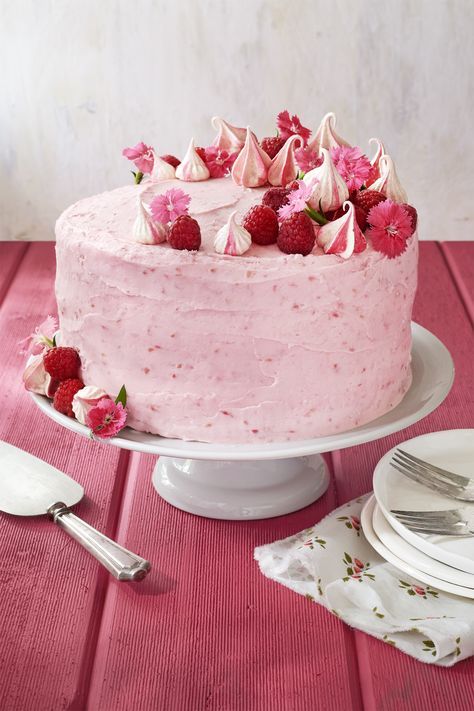 Raspberry is a unique addition to anything from a milkshake to cornflakes. On a cake also, it would look great. Take a simple vanilla sponge cake and cover it up with Raspberry Cream Cheese Frosting. You would require butter, cream cheese, fresh raspberries, vanilla extract, confectioners' sugar, and Kosher salt to get a pink colored raspberry cream cheese frosting. Once you have covered the sponge cake with this pink frost, decorate the cake with whole or cut raspberries, edible flowers, and some meringue cookies in a design you please. For bridal shower or birthday party for a teenager, this would be a lovely cake decorating ideas.
Shape of Sprinklers: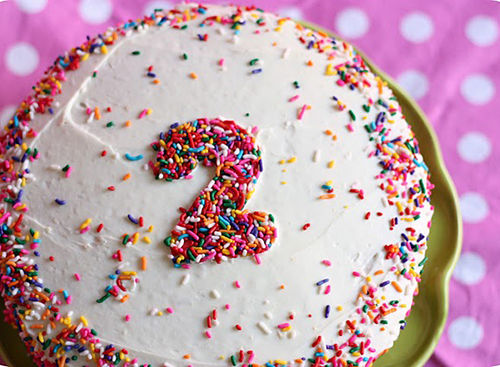 Making the desired shape on a simple cake with sprinklers is one of the easiest cake decorating ideas for sure. All you need to do is order a simple vanilla or chocolate cake with no design over it. Take a stencil or mold of your preferred shape (heart, star, smiley, etc.) and put it over the cake. Now fill in space inside the mold or stencil with sprinklers. Thus, a simple yet amazing looking cake is ready.
Ice Cream over Cake: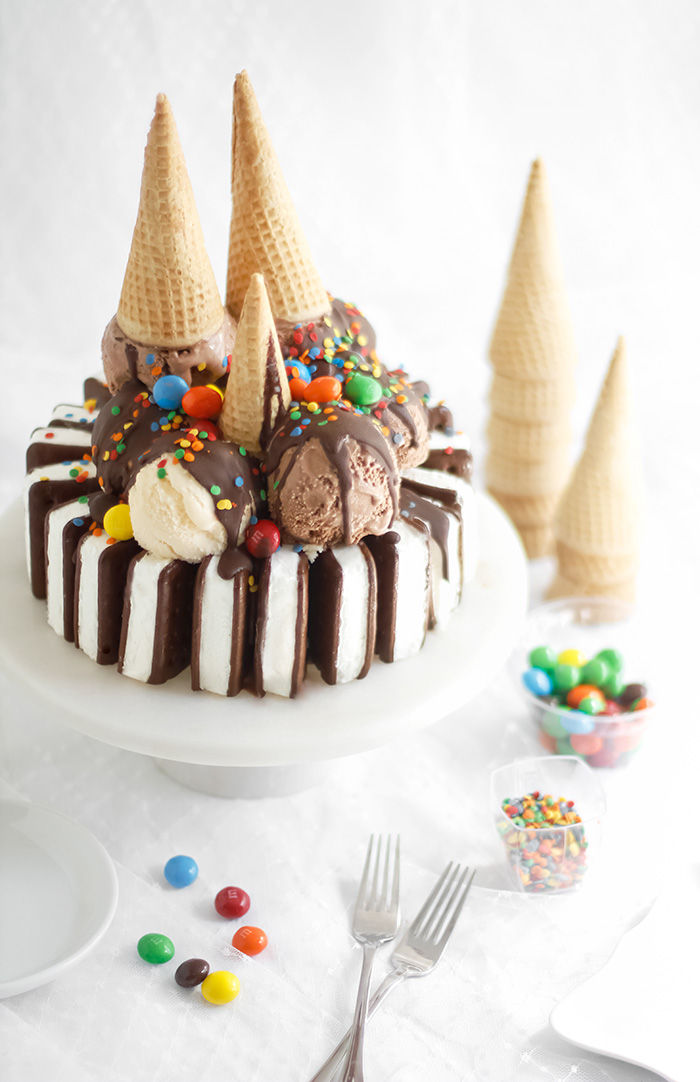 Ice cream and cake would make a wonderful combination. The just baked warm cake topped with cold ice-cream would create a tsunami of flavors inside your mouth. All you need for this wonderful cake are a perfectly baked vanilla or chocolate sponge cake, scoops of ice cream (of your choice like vanilla, butterscotch, strawberry, chocolate, blueberry, etc.), ice-cream cones, and some sprinklers if you want to excite the kids. It is better to cut the cake into pieces and put it on a serving plate. Then put 2 scoops of your favorite ice cream and place the cone over it. Finally, sprinkle the colorful sprinklers. See, how easily you can create a fabulous cake. You can also take the whole round or square-shaped cake and put the scoops of ice-cream over it followed by cones and sprinklers. But be careful while serving it!
Big Donut and Dry Fruits: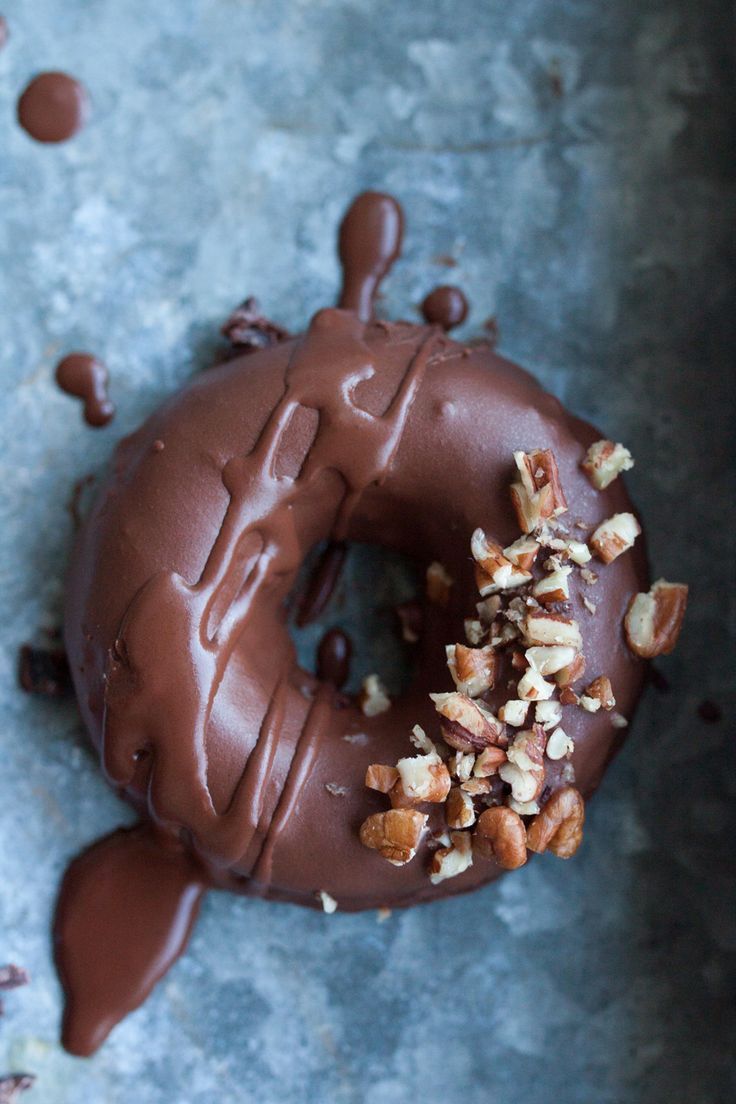 You need a big or oversized donut, cream, chocolate ganache, and dry fruits. Gently apply the cream layer on this giant size donut followed by the chocolate ganache. Then finally decorate with dry fruits like walnuts, almonds, and cashew nuts and serve your friends or guests. This is again one of the easiest cake decorating ideas to bring much exuberance to your parties.
Cakes are the biggest attractions of a birthday, anniversary, Christmas, or New Year parties. Hence, you must try out these marvelous cake decorating ideas and make your parties more vivacious.
Related Post :