Are you tired of the basic decor and pastel shades that your home is all decked up with? If yes, then it is time for some green therapy. Let's not do it the normal way and try something new. It's time for you to embrace the stylish hanging plants that will enhance the beauty of your pastel walls and plain windows. Take a sneak peek at our list of stunning hanging plants for your home that will spruce up the whole feel!
Oxycardium Plant in Green Hanging Bottle Planter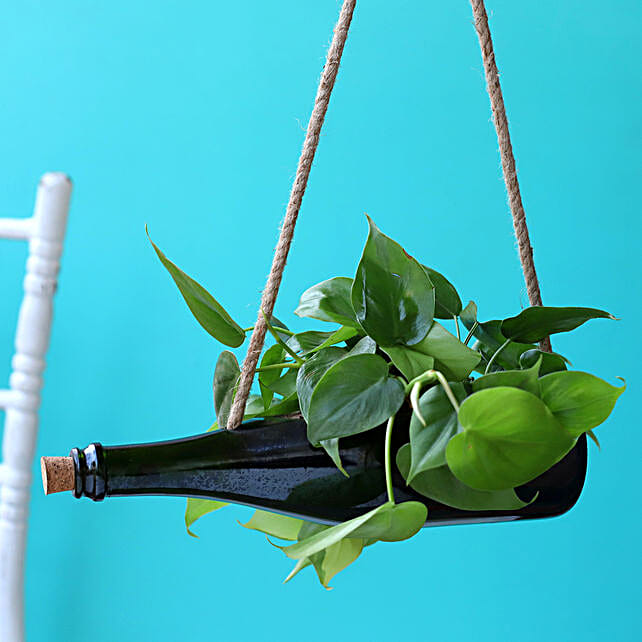 A gorgeous Heartleaf plant, Oxycardium is an evergreen vine that survives in moderate temperatures. Placed in a beautiful bottle that you can hang, this plant will brighten up the dull corners of your home.
Hanging Money Plant in Antiquity Bottle Planter with Coaster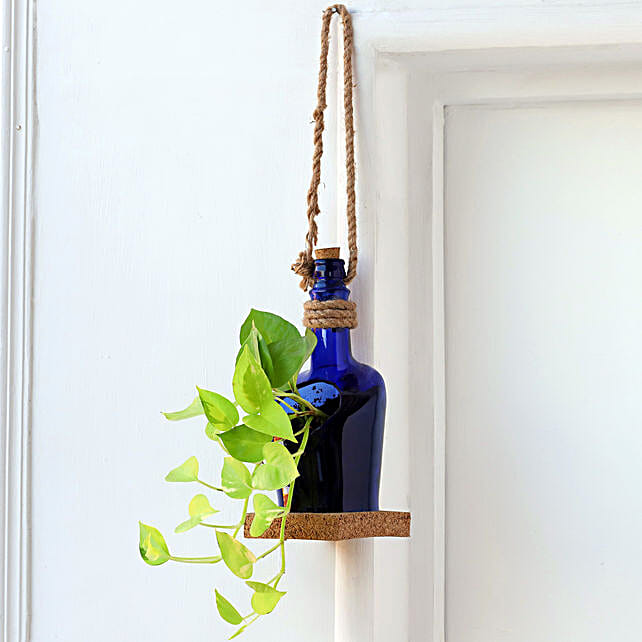 Money Plant is one of the easiest to take care of. When they are placed in an antiquity bottle planter along with a coaster, they will do wonders for decorating that window in your living room.
Evergreen Hanging Money Plant Terrarium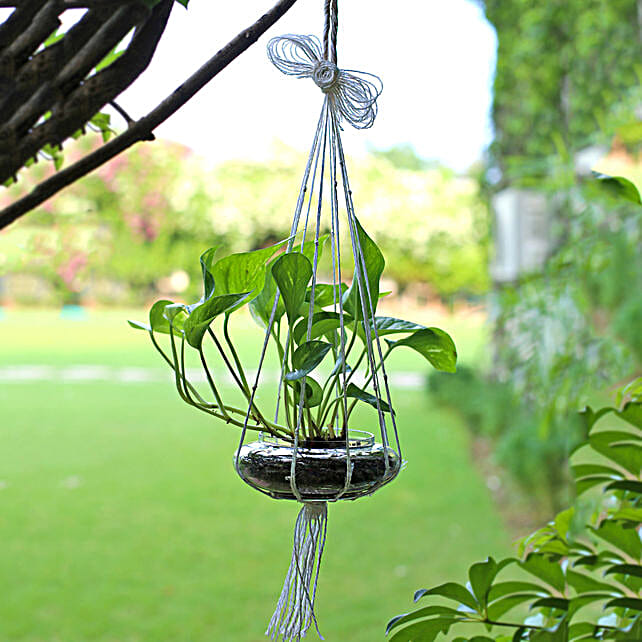 Get a two to three evergreen hanging money plant terrarium and hang them wherever you like one after the other and you have added the right shade of green to your home decor.
Wall Hanging Planter on Tree Wood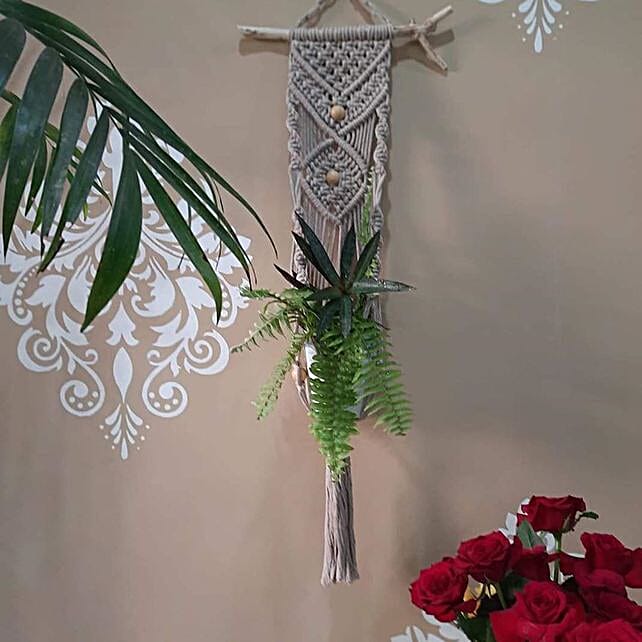 A chic handcrafted hanging planter is what your walls need right now. Get an emerald green plant along with a white or cream handcrafted planter and you are all set for a mesmerising addition.
Hanging Jade Bombay Sapphire Bottle Planter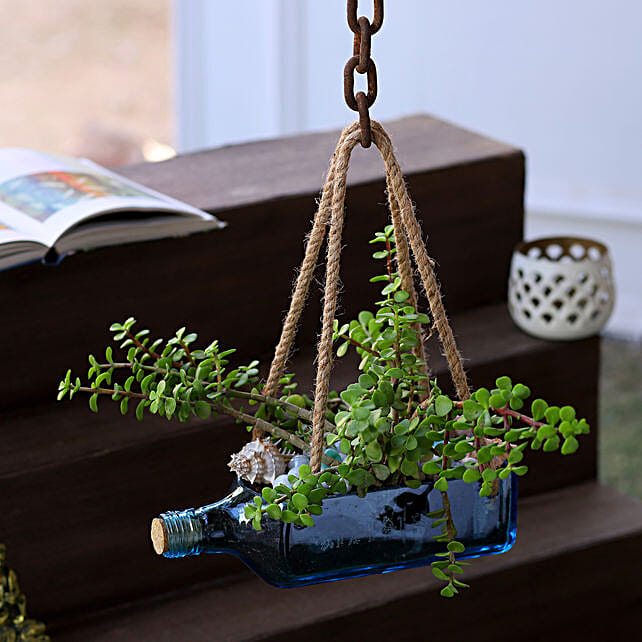 A Jade Plant purifies the air and is low-maintenance. Keep it in a sapphire bottle planter and hang it wherever you need to apply a soothing shade of green.
These stunning hanging plants for your home will give the perfect makeover to your home decor. Give green therapy to your home by bringing these beauties!