'A thing of beauty is a joy forever:
Its loveliness increases; it will never
Pass into nothingness;'- John Keats
When John Keats wrote these lines, he described the miracles of nature. Flowers being the most scintillating creations of mother nature are the embodiment of beauty that brings joy in our lives. Gerberas Daisies are flowers that are an epitome of beauty and charm. These flowers brighten up lives and bring a warm smile on everyone's face. Spreading mesmerising hues and fragrance, Gerberas Daisies are perfect for all occasions. If they are your favourite flowers, then here is a spread of facts about Gerbera Daisies that will increase your love for them!
Present in Unique Colors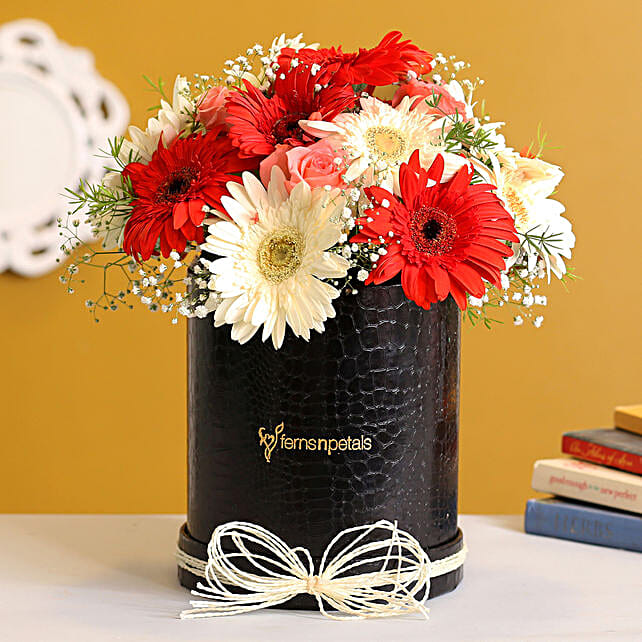 Gerbera Daisies are elegant flowers and are available in various hues like white, red, orange, yellow, pink, lilac, purple and bicolour. Blue is the only colour in which Gerberas are not present in its natural form.
Origin
Gerberas Daisies were named after German botanist Traugott Gerber. These beautiful blooms originated in South Africa, and wild varieties of Gerbera Daisies exists in the country.
Survival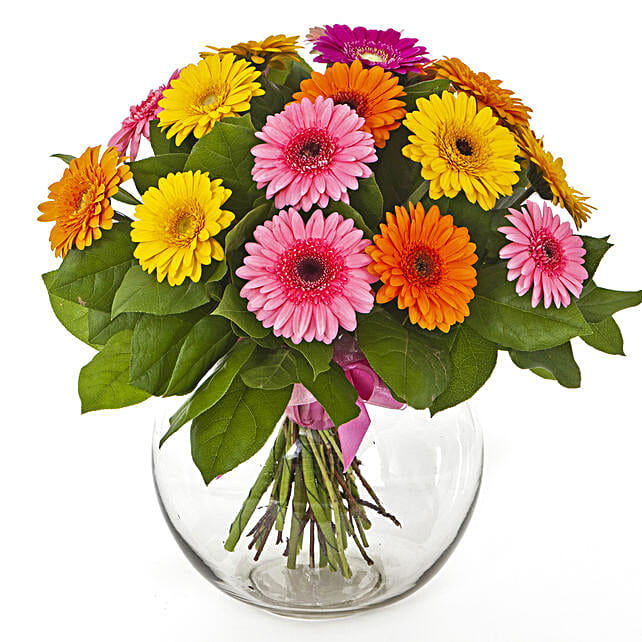 A Gerbera Daisy can survive for 14 days in a vase, and this makes the long-lasting cut flower that you can keep in your home for enhancing the beauty of your dull corners.
Innumerable Blooms
If you think that Gerbera is one flower then you have got it all wrong. Gerbera is an amalgamation of a myriad of flowers. It is a collection of 100 flowers of different sizes.
Symbolise
Gerberas Daisies are vibrantly coloured and symbolise purity and innocence. They embrace our lives with happiness and gorgeous hues, and so they symbolise joy, beauty and cheerfulness.
Lure Bees & Butterflies
With their alluring fragrance and bright colours, Gerbera Daisies attract bees and butterflies. You will witness butterflies near the bunch of Gerbera Daisies that you have in your garden.
Gerberas & The Sun
Gerberas Daisies are extremely in love with the Sun and tend to move the way it moves. Wherever the sunlight goes, the Gerberas Daisies faces it and follows it!
Sleep Inducing Flower
These beautiful flowers inhale carbon dioxide and exhale oxygen at night. You can keep them beside your bed in a charming vase for adding aesthetic beauty to your bedroom. Gerberas Daisies help you in sleeping better at night.
Different Sizes
Gerberas Daisies are available in different sizes, and their diameter ranges from 7cm to 12 cm.
A Myriad of Species
You will be glad to know that around 40 documented species of these gorgeous blooms are present worldwide. Not only these blossoms are present in various colours, but different species make the flowers more appealing.
These interesting facts about Gerbera Daisies will enhance your knowledge about your favourite blooms. Know all about these beautiful flowers, and surprise your family and friends on their special occasions with these entrancing blooms.