"The harder you work for something, the greater you will feel when you achieve it"
Hard work and perseverance are two key strengths that can help people reach places and fulfill their dreams and desires. There are many milestone moments in life like buying the first home, cracking a deal with an important client, celebrating the birth of a child, or winning a prestigious award. In those moments when your loved ones have achieved something big – just sending a congratulatory message or a phone call is not enough. You must express your happiness with something special. What can be a better messenger of your happy emotions than flowers?
Flowers never fail to leave an impact on the minds and hearts of people. Different flowers will help you to express your joy towards your friends and relatives.
Check out the best flowers to say congratulations here:
Roses
: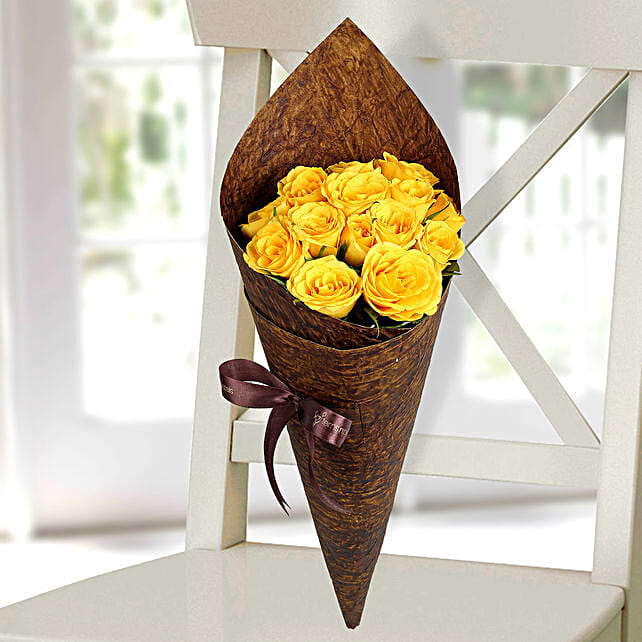 Roses not only express the feelings of love and romance – but they also express good luck and cheerfulness. A bunch of yellow roses would be a perfect gift for someone who has landed his/her dream job. Be it your friend or siblings or any relative – sending an exuberant bouquet of yellow roses would make them smile more. Traditionally, 25 yellow roses are believed to convey good luck in these moments. White roses are also great options to congratulate the newly engaged or newlywed couples as they convey the purity of the hearts.
Daffodils: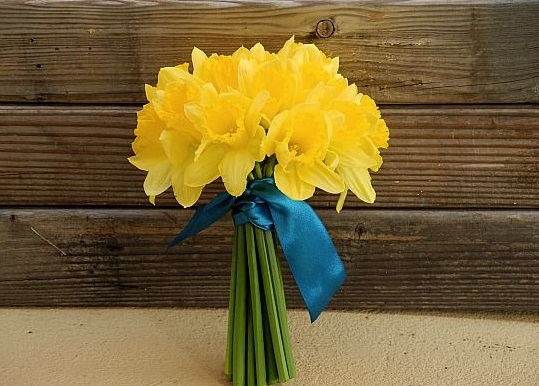 Daffodils are sweet, innocent, and delightful which denote rebirth and new beginnings. Therefore, when any kind of change comes in life, like conceiving a baby, getting a new job, or moving to a new house – these would be the best flowers to congratulate. But remember that one single stalk of daffodil symbolises bad luck. Therefore, settle for the bunch or bouquets or ornamental arrangement of daffodils.
Orchids: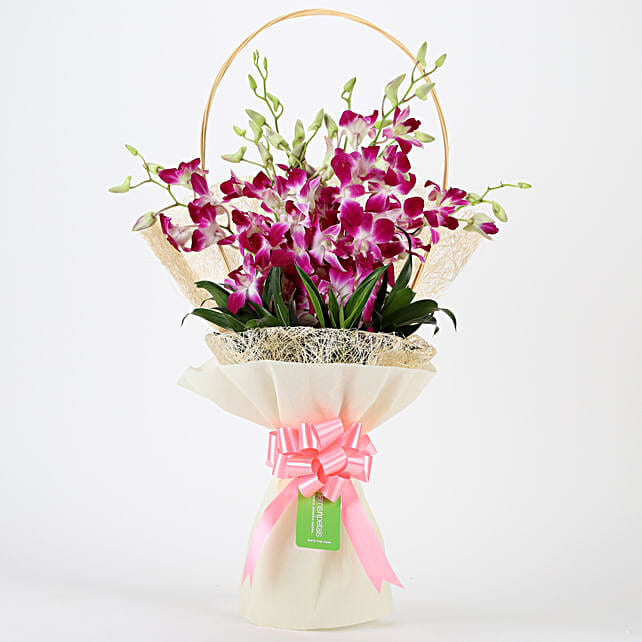 Exotic flowers like orchids are always a fun choice when you have to congratulate someone because they are not a commonly gifted flower. Orchids symbolise pride and maturity and that's why you can gift orchid's arrangement for graduation parties. The yellow orchids symbolise friendship and joy and therefore to congratulate your friend this one would be a perfect choice. Orange orchids can be gifted to your kids who have won a competition as they convey enthusiasm. The purple orchids symbolise dignity, respect, royalty, and admiration and you can gift it to someone you look up to like your dad or teacher on special moments.
Daisies
: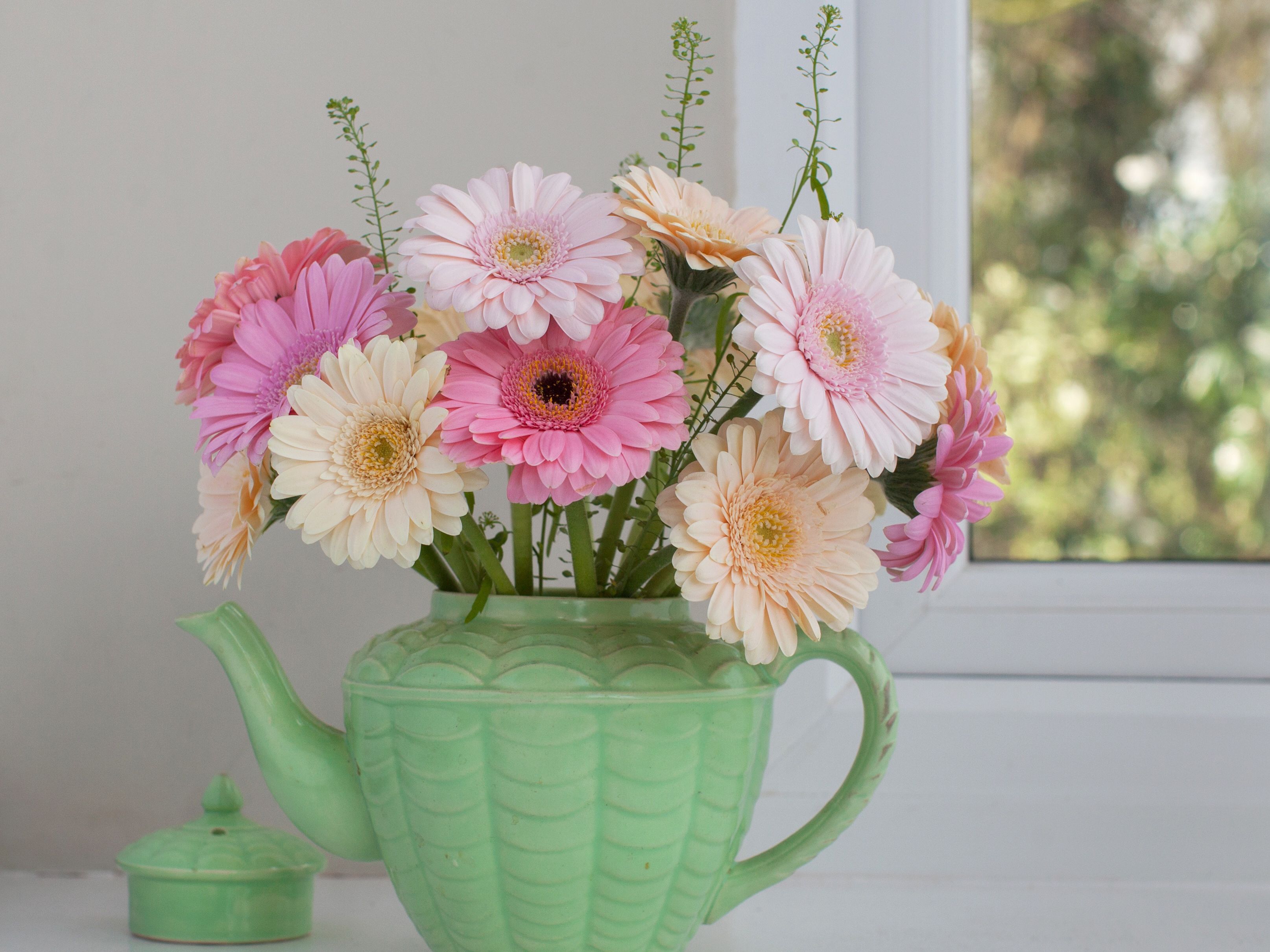 Daisies are believed to express friendship goals. This makes them a perfect flower to congratulate dearest friends when they have achieved something big in life. Be it passing the graduation or winning any sports event – a bunch of charming daisies would be loved. Gerberas specifically symbolise cheerfulness and would enhance the happy vibe of the moment and it is preferred to congratulate the new mom.
Tulips: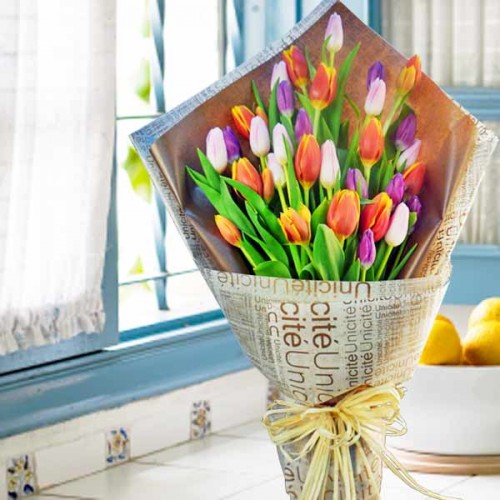 A bouquet of mixed coloured tulips is a perfect congratulations flower for a successful stage performance or public speaking. The beautiful bulbous flowers would convey the right amount of happiness towards your friends.
Carnations: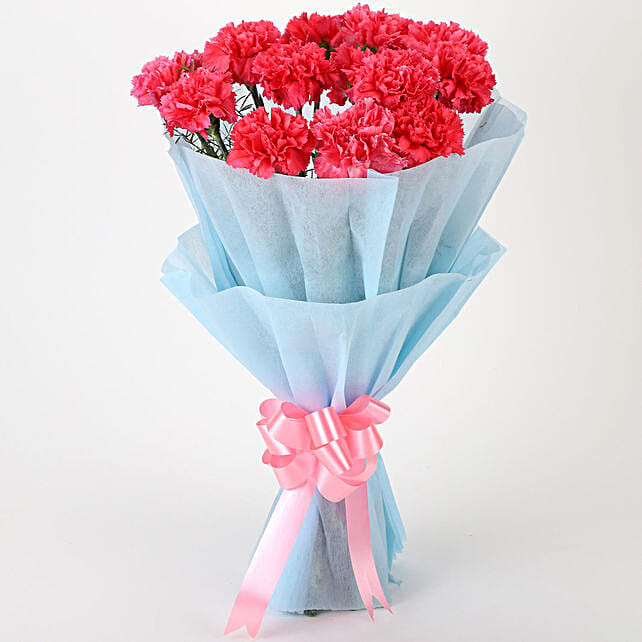 Carnations symbolise love, pride, admiration, love of a mother, and innocence. That make carnations a great option to congratulate on multiple occasions. Engagement, marriage, or a new baby birth – are the major moments when you can send carnations to your loved ones. The best colour would be pink and yellow.
Lilies: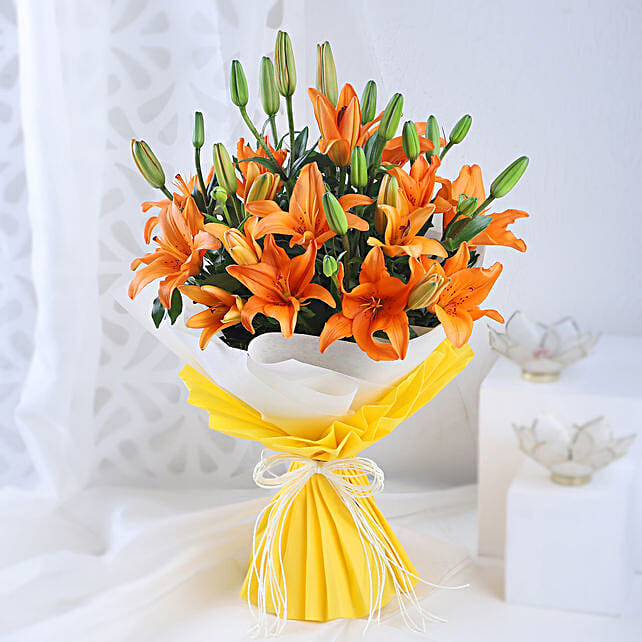 The big petals of lilies always radiate happiness and exuberance. The orange lilies are perfect congratulations flowers for congratulating a friend or kids who are going to pursue higher education abroad. The congratulations bouquet made with pink and white lilies can be kept for housewarming occasions.
Now, you know it rightly which flowers to choose for whom when you have to applaud someone's success and achievement.