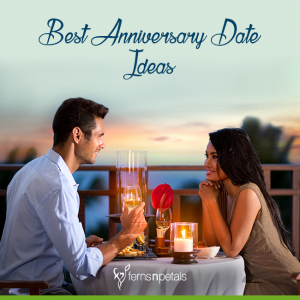 Love is the most precious feeling in this world which is shared with many people. But the kind of love you share with your romantic partner or spouse holds the most significant place in your life. On every anniversary, generally, every couple takes a silent pledge in their mind that they will love more, understand more, and live more – for keeping each other happy. So, if it's been really long that you didn't go for a romantic date, then take the opportunity of your anniversary day and go out on a date. Here are some romantic anniversary date ideas that you can opt for your special day!
Romantic Candle Light Dinner: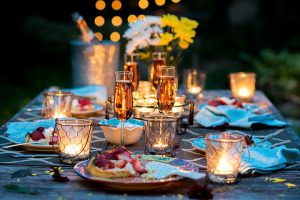 This is a classic gift idea that is simply reluctant to lose its charm. Ask your parents or grandparents – they also have enjoyed a romantic candlelight dinner on their anniversaries. Select a quiet place to enjoy the company of your spouse or partner along with great food. We offer romantic dining services in some lavish restaurants in Jaipur, Delhi, Bengaluru, Mumbai, and Kolkata. As an anniversary gift, you can thus opt for this beautiful idea.
Couple Spa Session: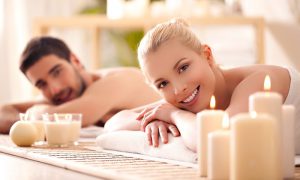 Spa relaxes the tired cells in the body. Both you and your partner are busy normally shouldering multiple responsibilities. So, take your anniversary day off from all kind of work and hit the nearest spa center. Relax your body, mind, and soul on this special day. For couples, mostly the spa centers offer some kind of discounts and that's why it sounds like a reasonable option too. Once you are done with the spa session, you can go to a movie, have lunch, or watch a drama, etc.
Spend The Day In Old Places: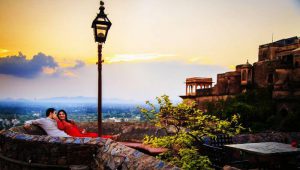 There must be some places where both of you have history together. It can be the college canteen, movie theater, local bookstore, or community center, etc. where you first met and started a cute love story. On your anniversary, you can roam around these places and reminisce the day. You can also recreate your first date by going to that nostalgic place again.
Attend Concert of Your Favorite Musician/Band:
If there is a specific band or musician whom both of you like, then attending his/her concert would be a great idea to spend your anniversary. Music, as they say, is the tonic for the soul. And thus an anniversary date in and around music would be poetic and magical.
Organize A Beach Party: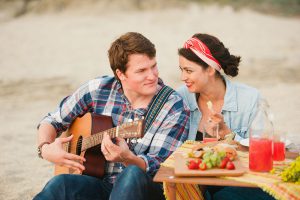 If both of you love the beach, then organizing a beach party would be the best idea to celebrate your anniversary. Book the fanciest hotel and have a private party on the beach. Talk and dance under the moon and stars and enjoying the sea waves. It would be really a party to remember forever!
You May Also Like :