"Nobody can do for little children what grandparents do. Grandparents sort of sprinkle stardust over the lives of little children." – Alex Haley
This quote by Alex Haley is so true. It's like Grandparents add magic to one's life. When they enter the room, the discipline flies out, and all you can feel is love.
When my grandma and grandpa visit, or when I visit them, I know it is fun-time. They never say no to anything I want. I remember my summer vacations at my grandparents' house where all I did was play games with grandma and grandpa, enjoy freshly baked cookies by grandpa, and delectable mangoes which my grandma grew in her backyard. (Sometimes I helped her with gardening and it was so much fun)
Those were my favourite childhood memories, and no matter what I achieve, they will always be the best moments of my life. Since I grew up, my visits to my grandparents' house have reduced. I know they understand that I am busy, but I feel guilty and make sure to speak to them every day. I have decided to surprise them on Grandparents' Day and shower them with love.
Since my Grandma loves gardening and plants, I decided the best way to make her happy would be gift her greens. Here are the top 9 plants to gift on Grandparents' Day:
Basil Plant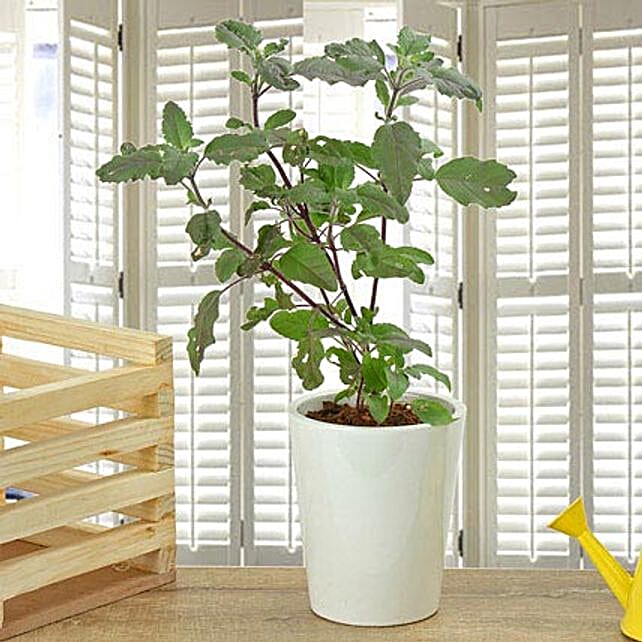 Basil plant is one of the oldest known herbs to humankind. And if you think about it, no one knows the benefits of basil leaves than your grandparents. I remember how my grandma used to make me tea with basil leaves whenever I had sore throat or cold. It worked like a miracle.
Bamboo Plant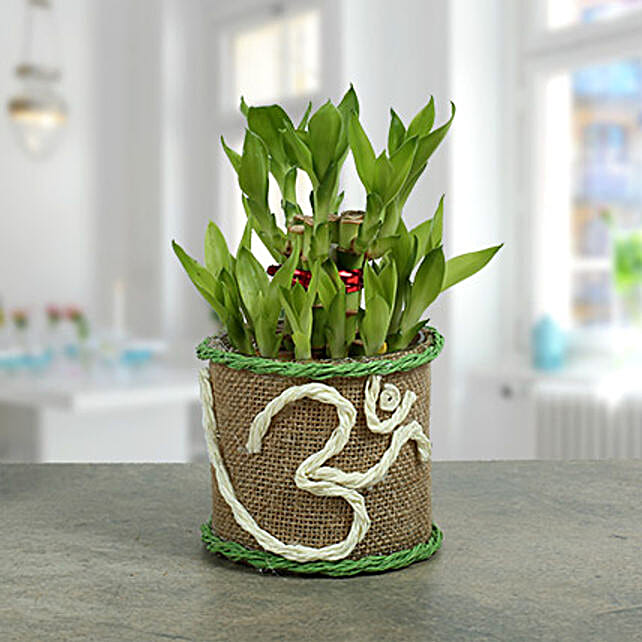 A beautiful plant with positive energy. That is just what grandparents are- beautiful, loving and positive. Lucky bamboo attracts good health, peace, happiness, longevity, love, and prosperity to the house. This is all you wish for your grandparents, so bamboo is the perfect plant for grandparents.
Jade Plant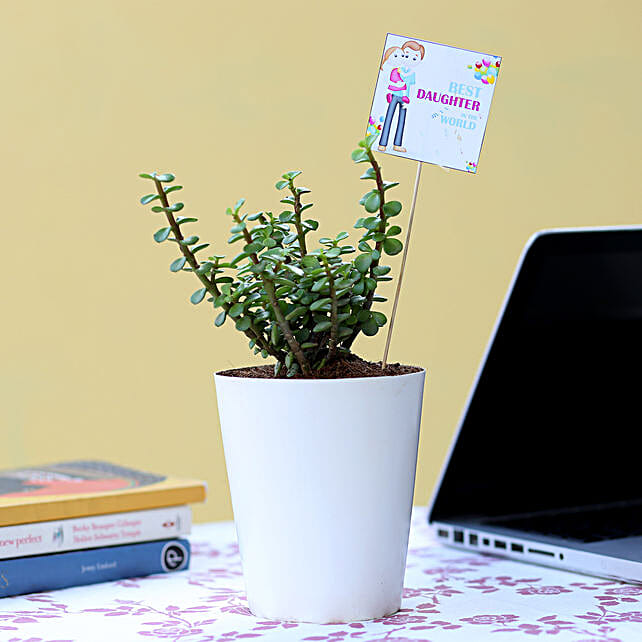 A beautiful, low maintenance succulent, which has a long life. This amazing plant is also known as the friendship plant. What better gift for your best friends than a friendship plant?
Aloe Vera Plant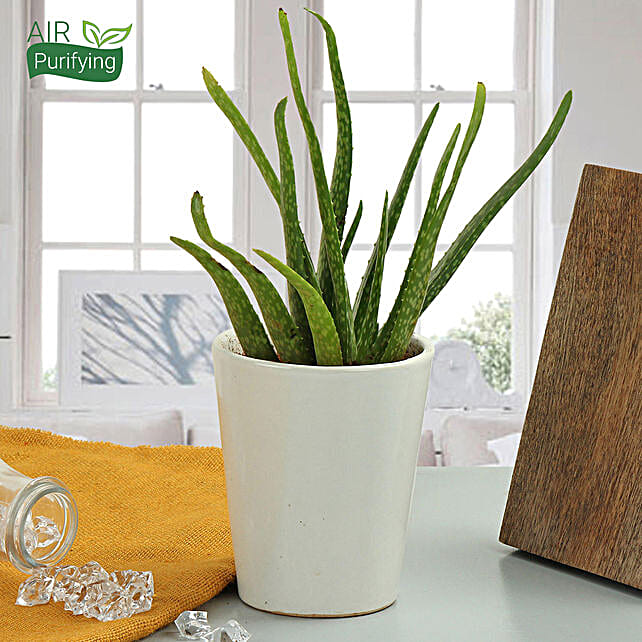 Aloe Vera plants are an amazing plant with lots of medicinal benefits. Keeping them in the bedroom can induce sleep, and they release oxygen at night. This air purifying plant is the perfect way to wish good health to your grandparents.
Philodendron Plant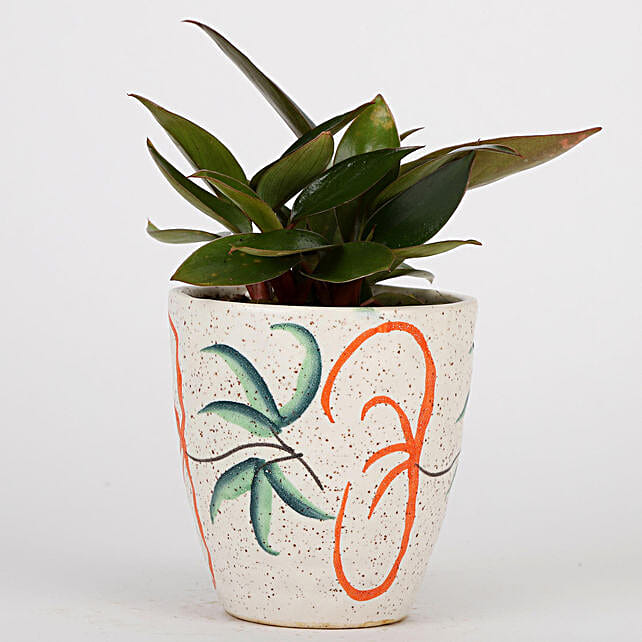 Do your grandparents love to decorate the house. Thought so! There is something about grandparents' house, it always had the best home décor items and is beautiful. I remember those little antiques in their drawing-room. Gift them this low-maintenance decorative Philodendron plant. They would surely love this air purifying foliage plant.
Desert Rose Plant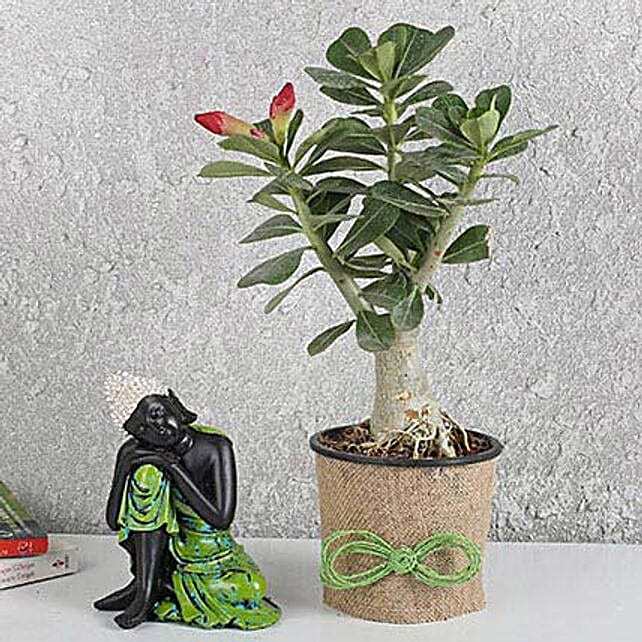 Just as beautiful, and not demanding like your grandparents. Desert rose is an outdoor flowering succulent plant. It is easy to take care of and is perfect to be gifted to someone you love unconditionally.
Snake Plant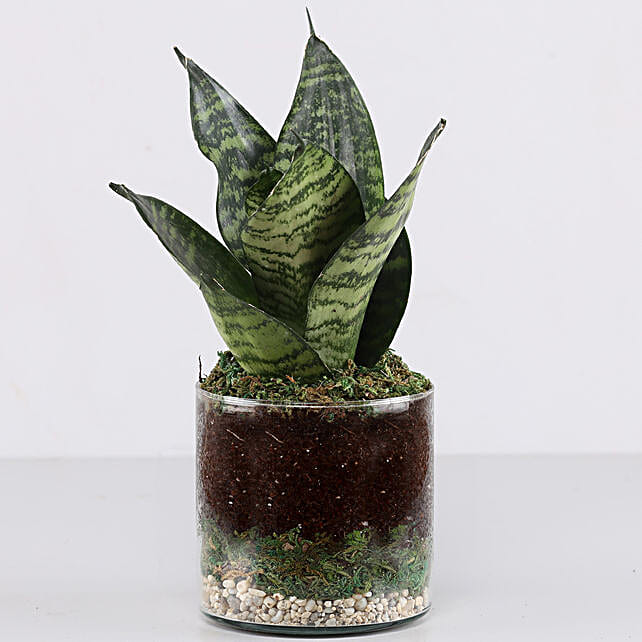 A beautiful foliage plant with air-purifying qualities, gifting this plant conveys "I care for you." This vintage plant is known to remove harmful toxins from the air like formaldehyde, benzene, xylene, toluene, and trichloroethylene. It also converts carbon dioxide to oxygen at night and helps sleep better. Why not tell your grandparents how much you care about them?
Ficus Plant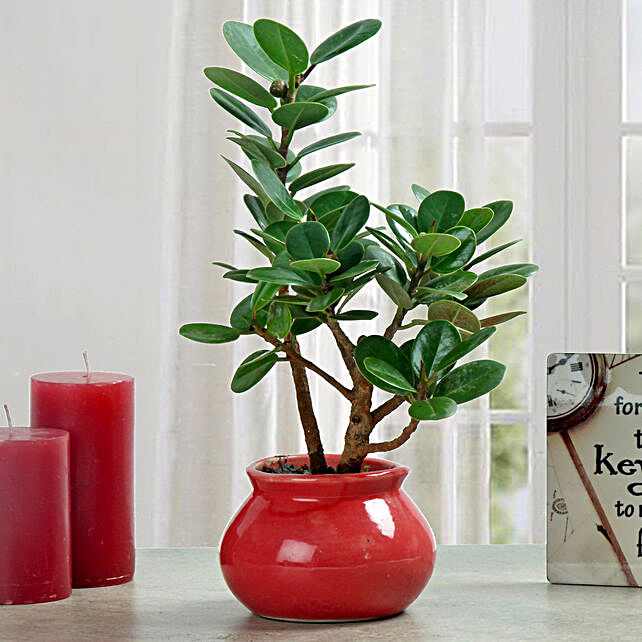 This popular house plant is not only beautiful but also has some amazing benefits. It has been recognized by NASA to purify the air by removing toxins like airborne formaldehyde, xylene, and toluene from the air. This plant symbolizes peace, and wisdom which is why it is perfect to be gifted to your grandparents.
Moon Cactus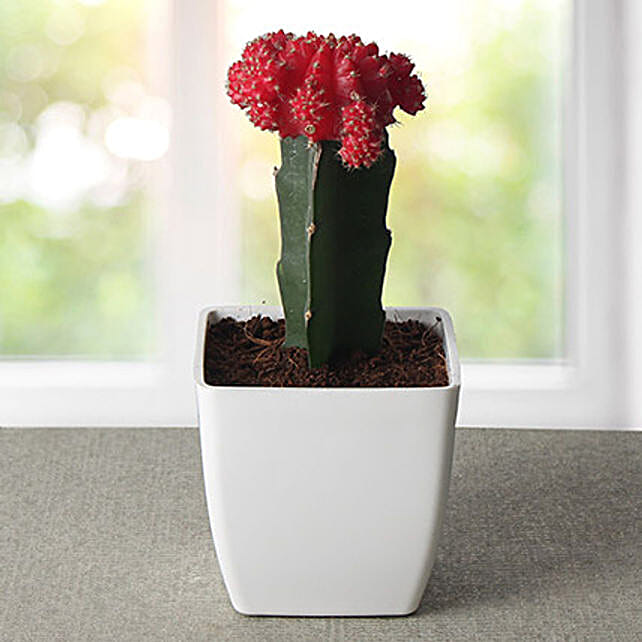 Cactus with flowers! This plant portrays the beauty of nature perfectly and is pretty low maintenance. Now, one may think that cactus plants should not be gifted as they are pricky. Did you know that cactus plants symbolize endurance, persistence, & toughness which makes it just perfect for gifting? Gifting a moon cactus implies that your relationship with the receiver is enduring.
Gifting plants to your grandparents is one of the best ways to tell them that you care for them. Times when you are not able to visit them (although you should visit them as much as you can), these green friends will remind them of you.