"To love is nothing. To be loved is something. But to be loved by the person you love is everything"
This phrase is as true as the presence of the sun and the moon. Without love – there is hardly any meaning to life. With love – all the meaningless things also appear sensible. The day of the anniversary reminds this truth only. The romantic dates, serious fights, and endless laughter that you share with that special person keep you motivated for every other thing in life. You push your limits for that person – you curb certain desires for that special one – and you also accept his/her flaws with a smile. There is a promise of coming back stronger in every moment of the fight and there is also an assurance of endless love with every anniversary that you celebrate.
Although love is enough, gifts also play an important role in making the anniversary celebrations special. You need to give a memorable anniversary gift that speaks of your depth of love. Ferns N Petals has a plethora of gifts and the top 5 anniversary gifts are mentioned below:
Personalized Magic Mug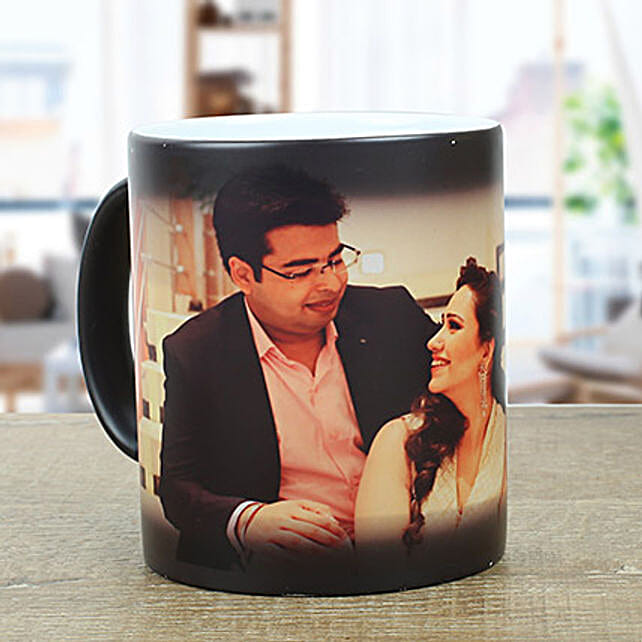 This mug is special just like your sweetheart. It generally looks like a normal black colored mug but when you pour any hot beverage or liquid, the image will appear – just like magic. You must, therefore, select the most beautiful couple picture and create an amazing gift for your better half. This beautiful personalized magic mug is the symbol of the fact that "love is magical and that magic shows up to those who believe in the power of love".
Unique Personalized Table Clock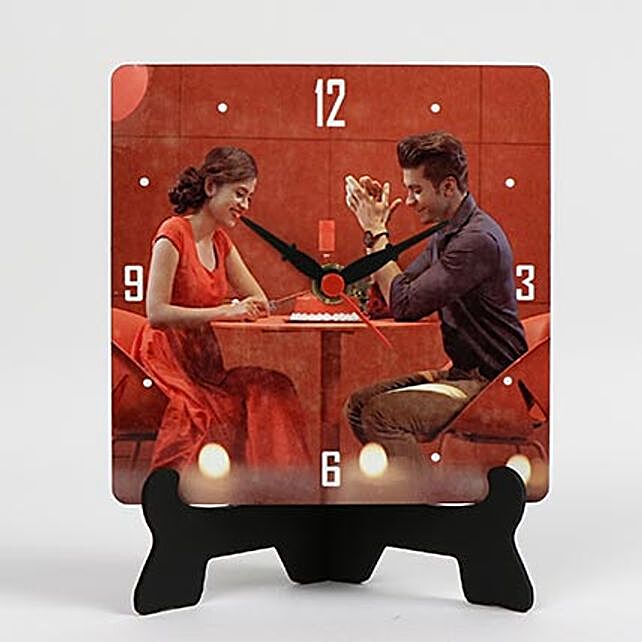 Time has that unbeatable habit of proving the fact who are important to you. Over the years, many people have walked in and out of your life but your spouse/partner has stayed. That love, affection, and fondness is never going to change. So, to raise a toast to this undying union – a personalized table clock would be a fabulous anniversary gift idea. Made from MDF, this table clock has a dimension of 5 X 5 inches and would add romance to your table.
Personalized Cushion Gift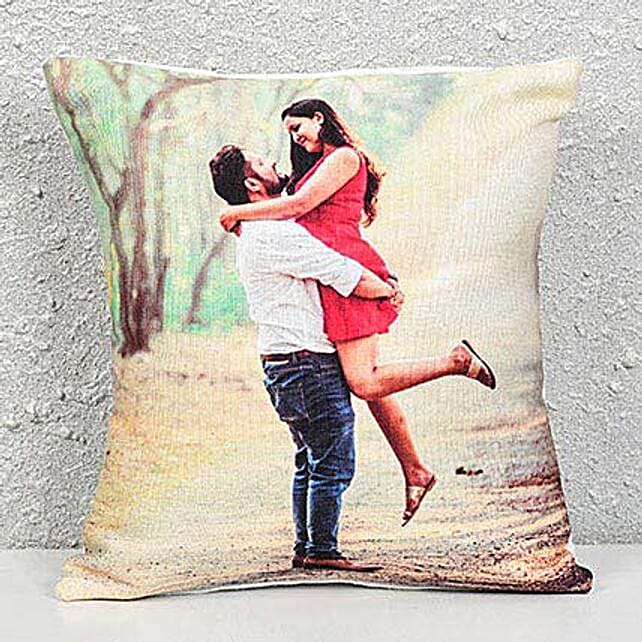 Cushion refers to relaxation and comfort. You always get that feeling when you return home to your significant other. That person supports you, loves you, and makes you feel better in painful days. Also when your darling is away or when you had a bad fight with him/her – a sudden glance at this cushion would melt your heart. A personalized cushion would thus be a memorable anniversary gift because from the corner of the sofa or from that low floor bed – that would always remind of your cute love story.
Personalized LED Cushion Yellow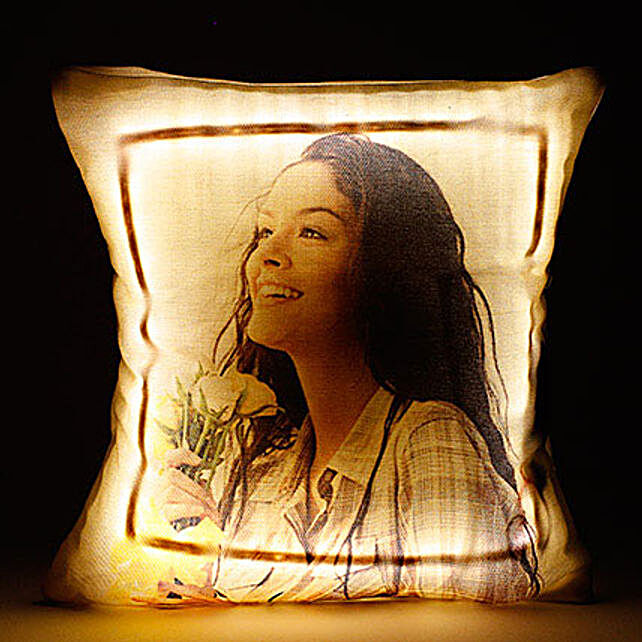 The prime USP of this personalized cushion is that it glows in dark. As an anniversary gift, this cushion raises a toast to the fact that your lover is the one who makes the dark days seem bright. He/she would surely love this attractive gift. Midnight delivery of this soft, fluffy, and glowing cushion along with some flowers and chocolates would call for a perfect anniversary celebration.
Personalized Rotating Lamp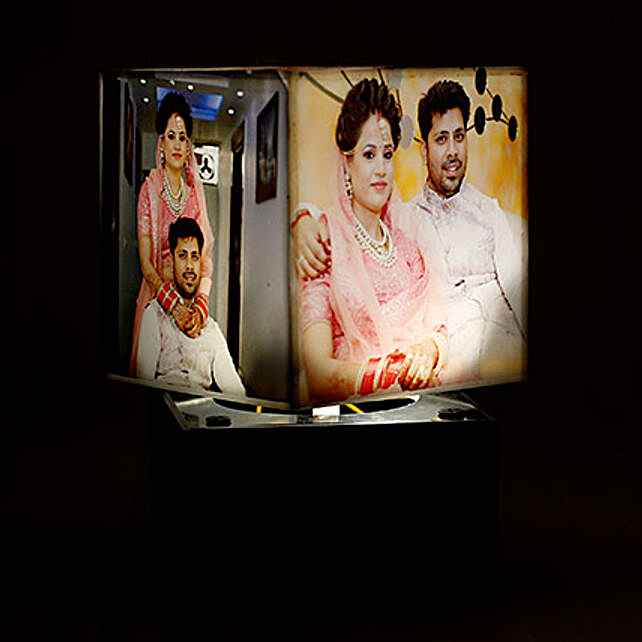 Collect the best photographs featuring you and your partner to surprise with this gorgeous gift. The aim of any lamp is to eradicate darkness but this lamp is way more than just that. It will reflect the memories that you and your partner have gathered over the years. And every time you look into this rotating lamp – you will relive those memories. As a 25th anniversary gift, this will be a perfect pick.
There is hardly any other gift that can actually sing the love songs as beautifully as personalized gifts. So, be it your anniversary or your friends or relatives – you can always trust in the power of these personalized gifts.
You May Like:-