This year, Eid al-Fitr celebration is going to be a little different. People are going to celebrate in self-isolation, which may not align with the spirit of Eid that is brotherhood & togetherness. But as they say, desperate times call for desperate measures. Therefore, celebrating Eid in self-isolation seems the appropriate method to make the occasion special while practising social distancing.
Here are some tips to help you celebrate the Eid joyously and make it memorable during the lockdown.
Clean & decorate your house
Cleaning and decorating with banners, lights, and candles are a great way to make your home look festive ready. The beautiful décor items add warmth to the house and fill it with immense happiness and positivity.
Dress up
Just because you can't step out of your home on Eid doesn't mean you can't dress up for the festival. Ditch your sweatpants and wear your best dress to get in the festive mood. After all, you feel good when you look good.
Pray at home
It may not be safe to observe Eid prayers in the Mosque during the lockdown. Since God is everywhere, you can pray at home so that Allah accepts your Ramadan efforts. You can also pray for the loved ones who are no longer with you. It will help you feel closer to them on this blessed day. 
Make digital memories
Eid is the best time for making memories with your family and relatives. In the current situation, you can connect with your loved ones via video calls for wishing Eid Mubarak and creating your own digital memories. You can create an online album and ask your friends and relatives to add pictures of how they're spending the day. 
Make Donations
Charity is considered one of the pillars of Islam. Zakat al-Fitr is a way of expressing love and care for needy Muslims and sharing blessings. Considering the current lockdown situation, you may not be able to step out and distribute food, clothes, and money among underprivileged. You can donate funds online to organisations and facilities that are helping needy during such challenging times by providing food and essentials.
Offer Eid feast to underprivileged
Eid al-Fitr is the festival of breaking the fast. On this auspicious occasion, a special feast is prepared in every household. There are many daily wage labourers, migrants, and security guards who are going through a major financial crisis during the lockdown. You can serve them meals, fruits, and sweets during Eid as a gesture of goodwill so that they no one stays hungry on this joyous occasion. Feeding needy and underprivileged is a noble deed that gives happiness and satisfaction.
Send gifts online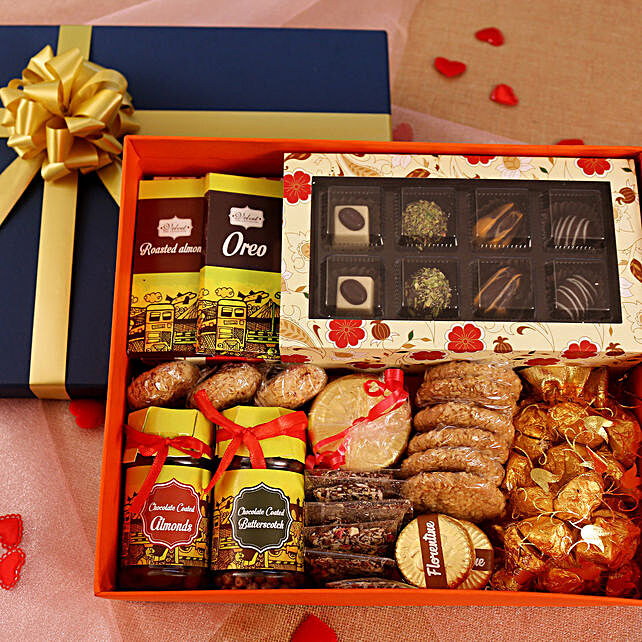 If you're unable to gather together with your loved ones and handover presents, then you can send Eid gifts online. You can purchase unique and meaningful gifts online for your loved ones and send them along with sweet notes wishing Eid Mubarak.
These awesome celebration ideas will help you make this Eid special for your family members and relatives during the lockdown.