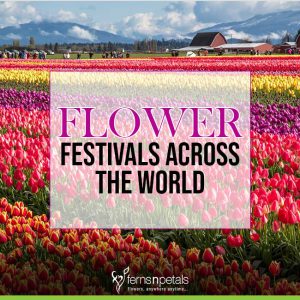 Ralph Waldo Emerson said, "The earth laughs in flowers". The beautiful and fragrant flowers appear in various colors and bloom to give us happiness. There is a certain time when some flowers bloom and these are the times when flower festivals are held showcasing the beauty of nature. These famous flower festivals around the world also provide the host city or country to display their culture in a lavish manner to the visitors. These festivals also incorporate various other forms of entertainment providing the visitors a memory for a lifetime. So, here is a list of such awe-inspiring flower festivals that are held across the world.
International Flower Festival: Gangtok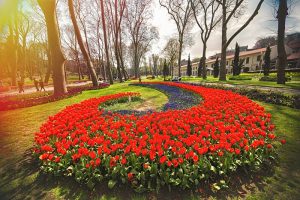 Gangtok is the capital of Sikkim and is a wonderful place to spend holidays. The fresh air and snow-capped mountain are the prime tourist attractions. The international flower festival of Gangtok is organized by the Government of Sikkim at White Hall. Those who are interested in horticulture or want to know more about flowers would find this festival really interesting. This festival is held in the month of May and it showcases 600 types of orchids & 240 types of trees and ferns. And you will also find at least 46 types of nostalgic rhododendrons. The whole of May is there for you to pay a visit here and this festival ends on 31st May 2019.
Tulip Festival: Canada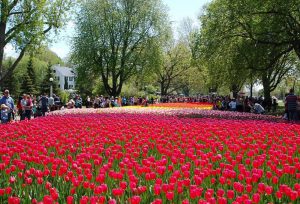 Tulip is regarded as one of the best flowers in the world. The popularity of tulips is humongous and is challenged only by rose perhaps. At least 1 million Tulips are showcased in this Canadian Tulip festival. The footfall is almost 6, 50,000 and it is increasing day by day. All over the city, you will see a large display of Tulip's but the largest display is in Commissioners Park on the shores of Dow's Lake. This place holds at least 300,000 tulips. Not only Canada flowers, but, history, art, culture, and food are also celebrated. 2019 is the 66th year of this festival. It has already started on 10th May 2019 and will end on 20th May 2019.
Floridae: Canberra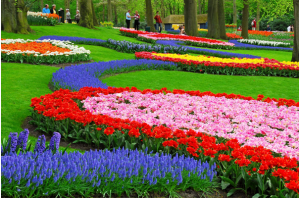 Floriade is a word that is derived from the Latin word "floriat" which means designs with flowers. Held in Canberra of Australia, this is the biggest flower festival in the country. It is an annual flower & entertainment festival that is organized in Canberra's Commonwealth Park. It showcases flower bulbs with integrated sculptures and other artistic features. This amazing flower festival manages to attract a number of visitors. The time for this festival is spring – around mid-September 2019 to mid-October 2019. The entry is free – isn't that really amazing?
RHS Chelsea Flower Show: United Kingdom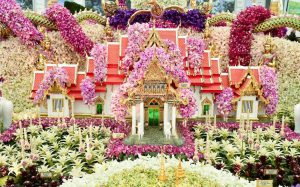 RHS stands for Royal Horticultural Society. The 1st Royal Horticultural Society Great Spring Show was held in 1862, at the RHS garden in Kensington. Now it is held in Chelsea and thus Chelsea flower show is the other name. Chelsea Flower Show is also known as the Great Spring Show and is perhaps the oldest flower festival of the world. It is organized for 5 days only in the month of May. This year it is scheduled for 21st May 2019 to 25th May 2019. At least 157,000 visitors attend this show annually. The show is extensively covered by BBC – imagine how prestigious it is! As part of the royal patronage of the RHS, the members of the royal family also visit this flower show.
Rose Parade: California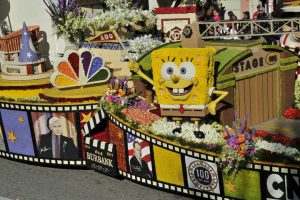 The first Rose Parade was held in the year 1890 on 1st January. Pasadena Tournament of Roses hosts this flower festival and it takes place along the Colorado Boulevard in Pasadena, California generally on New Year's Day. In case the New Year falls on a Sunday, then, the parade is shifted to the next day, i.e., on 2nd January. You can see flower-covered floats, bands, and equestrian units. This show also hosts a football match and that is known as Rose Bowl. As per the official website of "tournamentofroses", the next Rose Parade in January 2020 will begin at 8 A.M. and will showcase floral floats, spirited marching bands, and high stepping equestrian units along 5 ½ mile route down Colorado Boulevard.
You can also read about:
The Best Flower Festivals In Canada