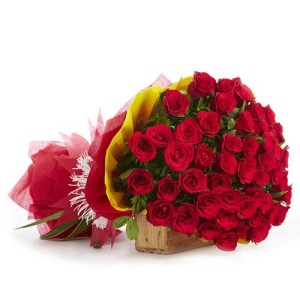 Every moment, hundreds of gifts are exchanged between people who want to send good wishes to their loved ones According to a research project undertaken by Rutgers University, the presents we choose, convey our special messages and speak volumes about us. Flowers to Hyderabad will reflect your personality. Send flowers to Hyderabad and experience the power of flowers. Research revela that those who send flowers are caring and emotionally balanced people. Other findings include
Both genders that gift flowers are seen as happy, achieving, strong, courageous and capable people.
 People who give flowers are Emotionally Intelligent. They are people who can effectively express their feelings and care about the feelings and likes and dislikes of others.
 Female floral gifters are viewed as more appreciative of nature and of beauty.
You can modify the way people perceive you by the gifts you give. This is very important for people who wish to enhance romance and friendships and business relationships.
Each bloom has the power to put a smile on our faces and sway the way we perceive a friend , business colleague or loved one
It has been noted that gratitude and generosity can result in greater happiness and enhance our health.
The positive link between giver and recipient is particularly noticeable in the gifting of flowers the implications of gratitude and appreciation have been found to be extremely positive in the top global companies of the world.
Surprise recognition for a job well done, or an I miss you for a loved one who is out of town, and a thank you for hosting us gesture before visiting a friend's house will all be made more memorable by a gift of flowers.
Nothing exudes emotions like flowers. The health benefits for both the giver and receiver are many. Flowers speak a language more eloquent than human speech. They exude joy and happiness and eliminate stress from one's lives.
The online stores recognize very well the efficacy of giving flowers .No occasion is complete without a gift of flowers. With a fantastic home delivery system flowers will reach the recipient's doorstep in pristine condition. Each flower carries a different symbolic message, this is a legacy from Victorian England where the expression of feelings by speech was taboo.
While sending flowers to Hyderabad choose from bunches, bouquets, baskets and flowers in a vase. The online stores have every possible bloom at all times of the year , because the flowers are sourced from around the globe. Flowers to Hyderabad will express your heartfelt emotions. Send flowers to Hyderabad and help your loved ones enjoy the bounty of nature.