A basic valentine's night consists of a couple stepping out for a nice romantic dinner in some fancy restaurant that they have been eyeing for a very long time. It is a great plan but what is more romantic is you and your beloved staying at home and preparing a delicious meal together while goofing around and being playful with each other on this special day. Sounds interesting? Well, these valentine's day recipes are easy to prepare and simply exquisite. Try these out and thank us later for a date night like never before.
Appetizers
Bruschettas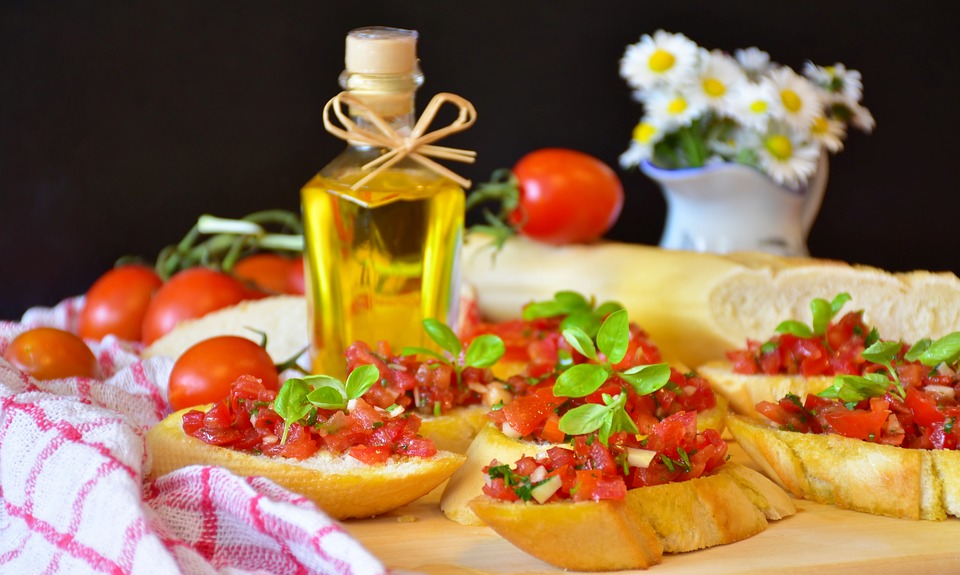 Image source: Pixabay
Ingredients:
For the Tomatoes
4 tbsp. extra-virgin olive oil
4 large tomatoes, diced
1/4 c. thinly sliced basil
2 tbsp. balsamic vinegar
1 tsp. kosher salt
Pinch of crushed red pepper flakes
For the Bread
1 large baguette, sliced ¼" thick on the bias
Extra-virgin olive oil, for brushing
In a large bowl, add diced tomatoes along with basil leaves, balsamic vinegar, olive oil and some salt. Give it a good mix and cover it for some time. Meanwhile in a skillet put olive oil. Cut thick slices of baguette or bread loaf and toast it on both sides in the skillet. Once done, remove in a plate and add tomato toppings and enjoy.
Spinach and Apple Salad
Image source: Unsplash
Ingredients:
2 cups baby spinach
2 apples, diced
1 cup walnut halves
2 tbsp apple cider vinegar
2 honey, as per taste
1 tbsp mustard sauce
salt, as per taste
Add spinach, diced apples, walnuts in a bowl. In a separate bowl add honey, apple cider vinegar, mustard sauce and salt. Give it a good mix and drizzle the vinaigrette over the dry ingredients, mix well and serve.
Mains
Aglio Olio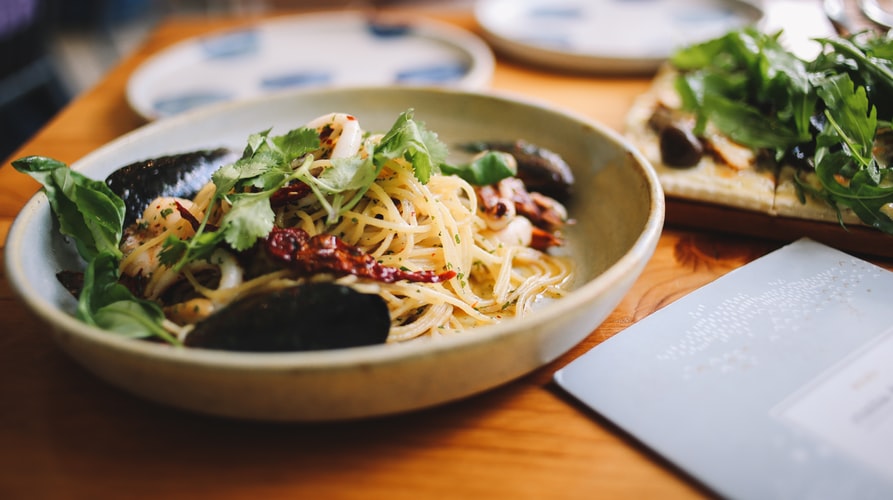 Image source: Unsplash
Ingredients:
1 500 g dried spaghetti
1/2 cup extra virgin olive oil
10 garlic cloves, sliced
1 tbsp red chilli flakes
1/4 cup chopped parsley
Add dried spaghetti in a large pot of salted boiling water. When pasta is ready, scoop out 1 cup of pasta cooking water, and drain. Heat oil over medium-high heat. Add garlic and cook until golden. Add pasta and cooking water. Toss through parsley and chilli flakes, serve with parmesan.
Pan-Seared Chicken Breast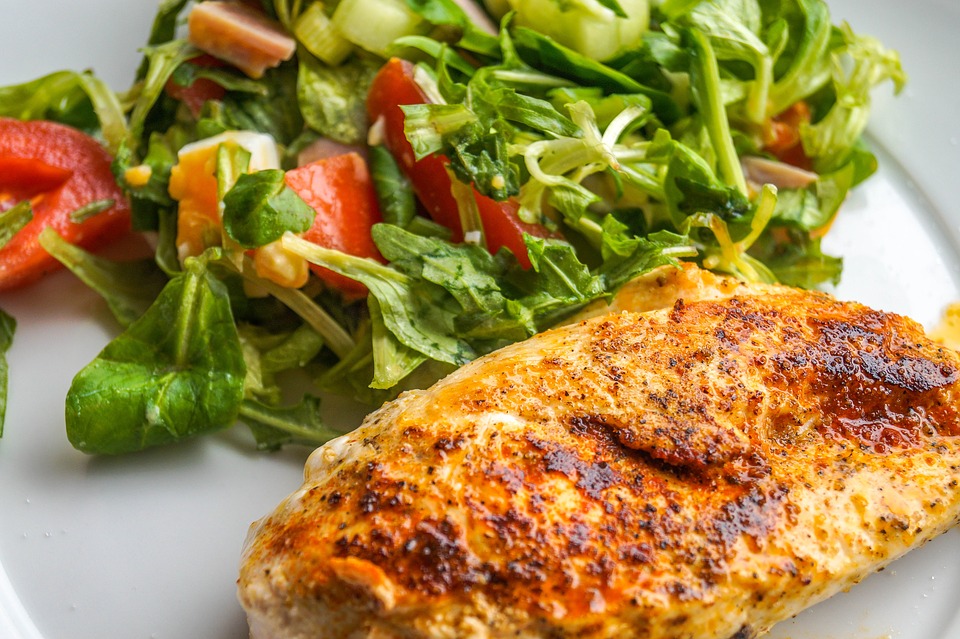 Image source: Pixabay
Ingredients:
4 chicken breasts (thin, boneless and skinless)
½ cup flour
1 tsp salt
¼ tsp black pepper
1 tsp garlic powder
2 tsp Italian seasoning
2 tbsp olive oil
Paper towel dry your thin chicken breasts. Butterfly each one. In a large bowl, combine flour, salt, black pepper, garlic powder, and Italian Seasoning. Mix well to blend. Coat the chicken breasts in the flour mixture and set aside. Heat olive oil in a large skillet over medium-high heat. Once hot, place flour-coated chicken breasts and cook for 4 to 5 minutes on each side, until golden brown and cooked through, turning once between cooking, about 8-10 minutes. Remove chicken from the pan and serve warm with vegetables.
Desserts
Chocolate Mug Cake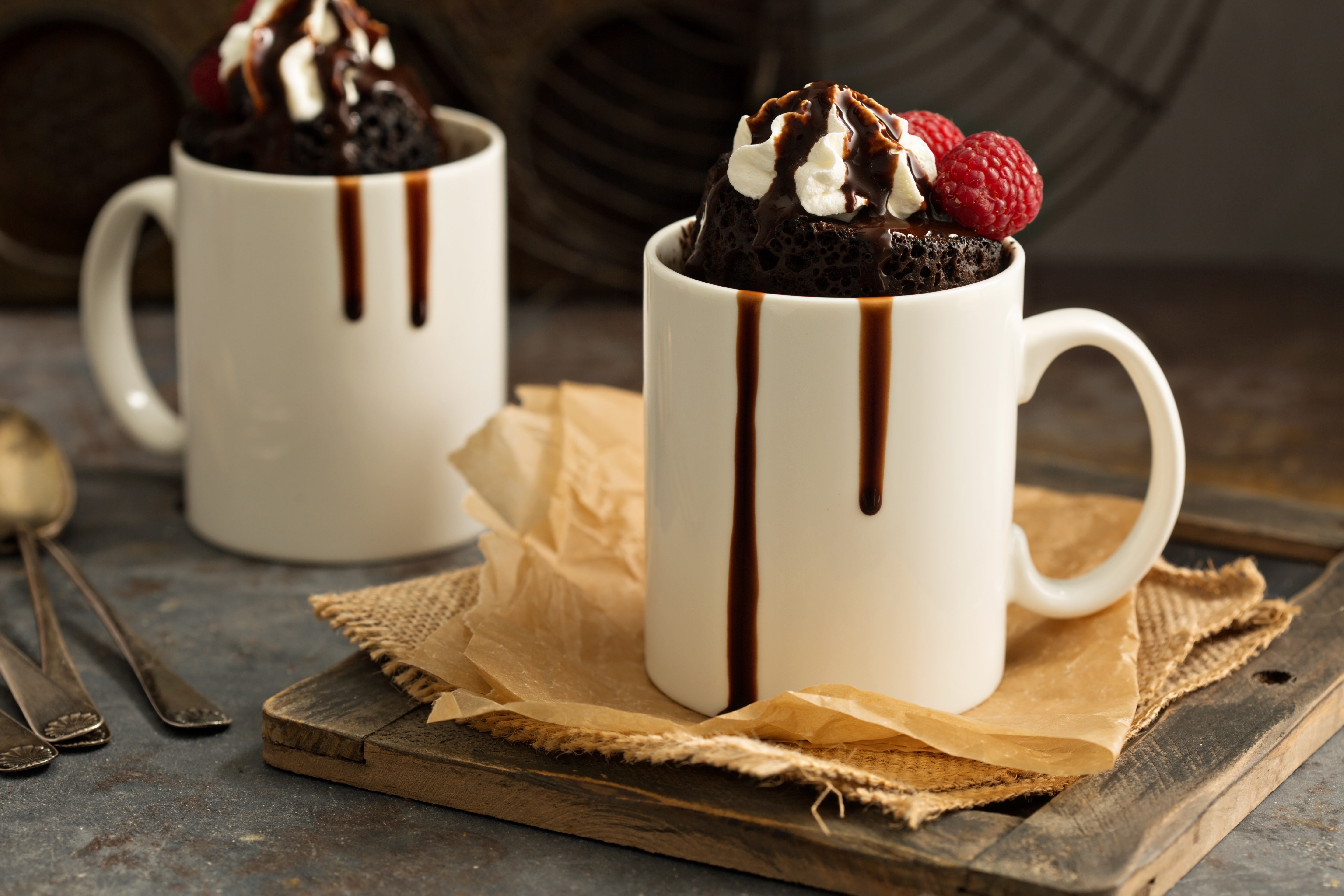 Image source: Shutterstock
Ingredients:
1/4 cup all-purpose flour
2 tbsp granulated sugar
2 tbsp unsweetened cocoa powder
1/4 tsp baking powder
1/8 tsp kosher salt
1/3 cup whole milk
2 tbsp unsalted butter, melted
2 tsp pure vanilla extract
4 squares caramel, quartered
In 2 mugs, whisk together flour, sugar, baking powder, cocoa powder, and salt. Put in milk, butter, and vanilla. Fold in caramel and pop in the microwave on high until just cooked through, for about 90 seconds.
Peach Cobbler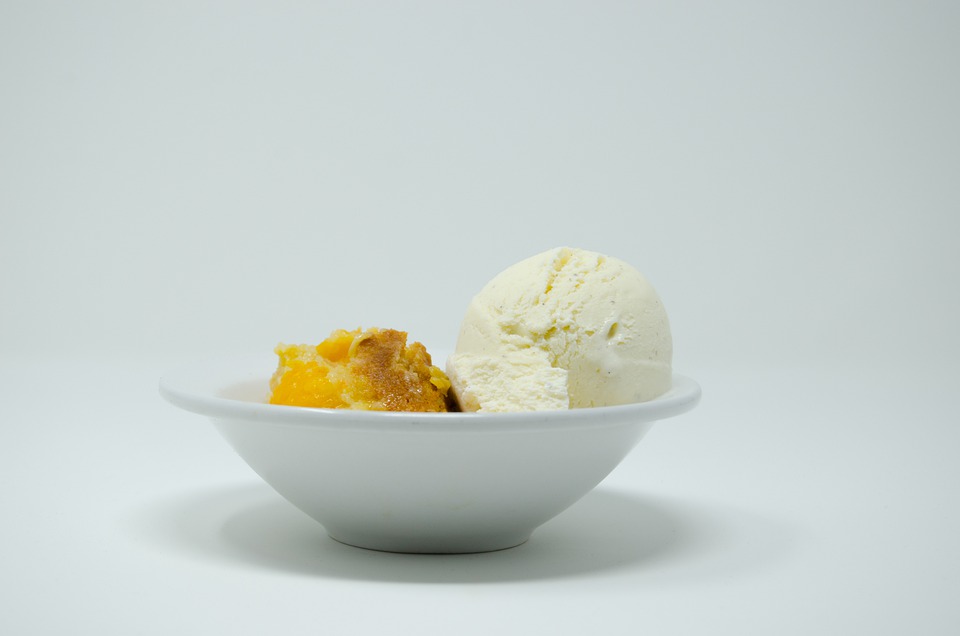 Image source: Pixabay
Ingredients:
½ cup unsalted butter
1 cup all-purpose flour
2 cups sugar, divided
1 tablespoon baking powder
Pinch of salt
1 cup milk
4 cups fresh peach slices
1 tablespoon lemon juice
Ground cinnamon or nutmeg (optional)
Take a 13* 9-inch baking dish and melt butter in it. In a separate bowl add flour, 1 cup sugar, salt and baking powder. Add milk to it and stir just until dry ingredients are moistened. Pour this batter in the baking tray with butter. In another saucepan, bring 1 cup sugar, peach slices and lemon juice and bring to boil over high flame stirring continuously. Pour over the batter in the baking tray. Sprinkle cinnamon powder and bake at 375 degrees for 40 to 45 minutes until golden brown. Serve warm or cool.