Did you know why flowers are best suited for all occasions? Because they are known to spread positivity, considered as great stress busters, as well as are known to express different emotions. Flowers are a great way to celebrate and make occasions special for your loved ones. FNP has a wonderful collection of designer bouquets which will help you make occasions special for your loved ones.
Here is a list of special designer bouquets starting @ just Rs. 849: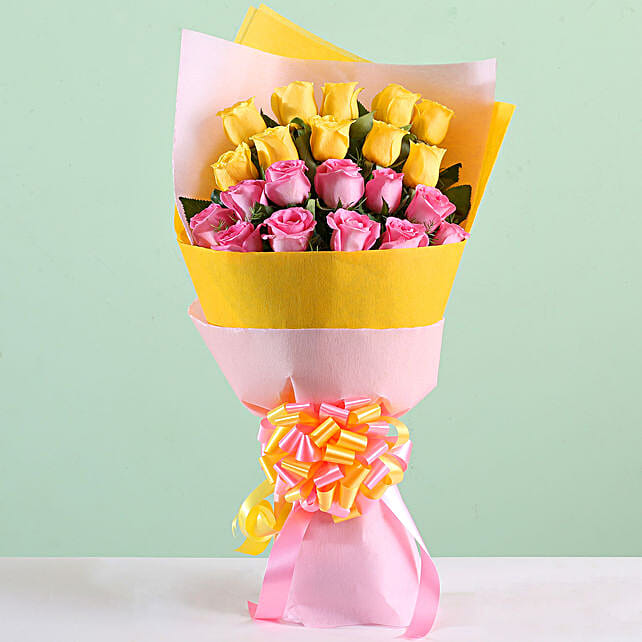 Made of gentle pink and bright yellow roses, this bouquet is perfect to convey fondness towards someone. These blooms are perfect for conveying your gratitude or congratulating them.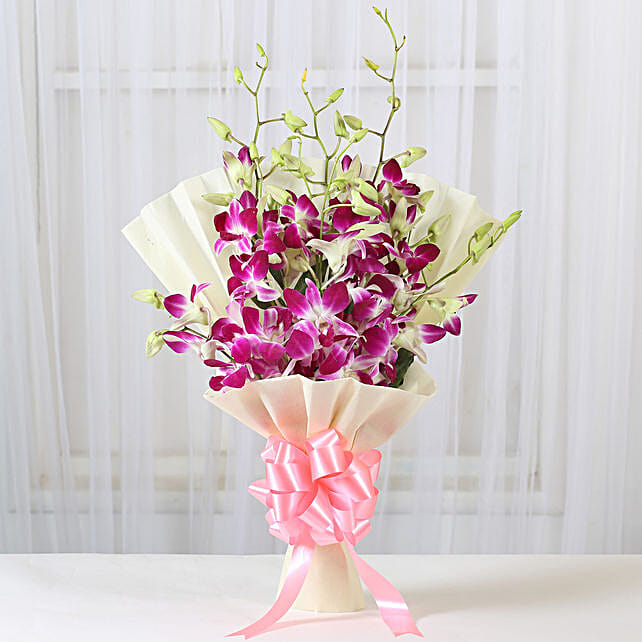 Royal purple orchids, these flowers are perfect to tell someone how happy they make you. These flowers are perfect to make a grand gesture and are also perfect to be gifted to a newlywed couple.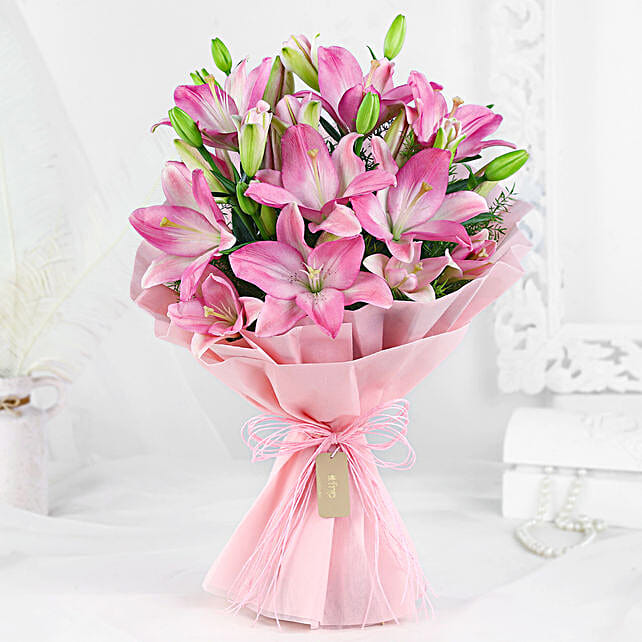 Pink lilies are a popular symbol of love, admiration, compassion, and femininity. They are perfect to be sent to the special ladies in your life, your mom, sister, girlfriend, wife, aunty, and grandmom. And then how beautiful they are!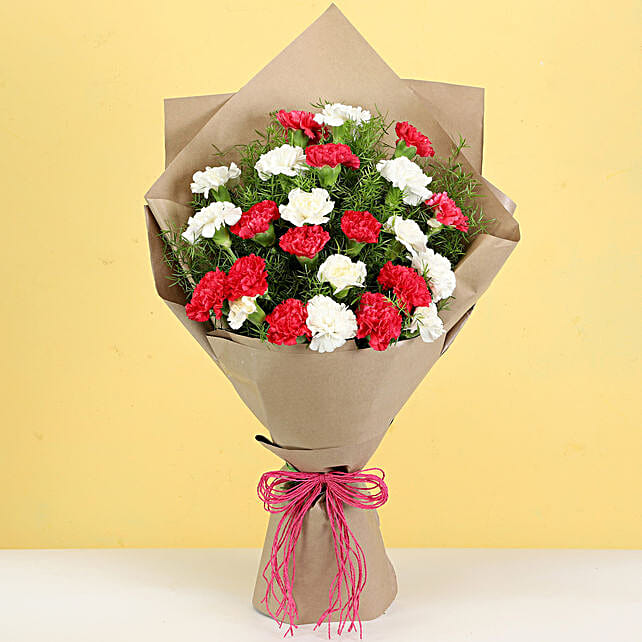 A charming bouquet made of pink & yellow carnations, these blooms are a perfect expression of fondness. This bunch is a perfect token of love on your first date.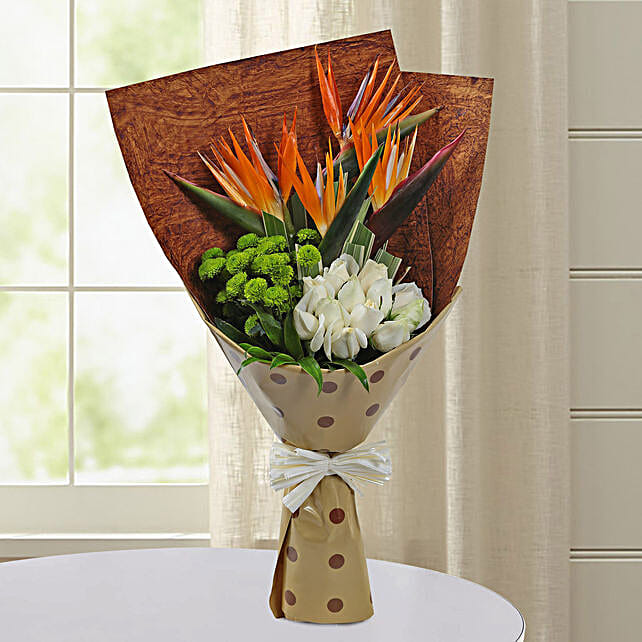 An elegant bunch made of the exotic bird of paradise flowers, white rose, and green button mums. It is gracefully wrapped and a perfect gift to congratulate someone, or just to cheer them up.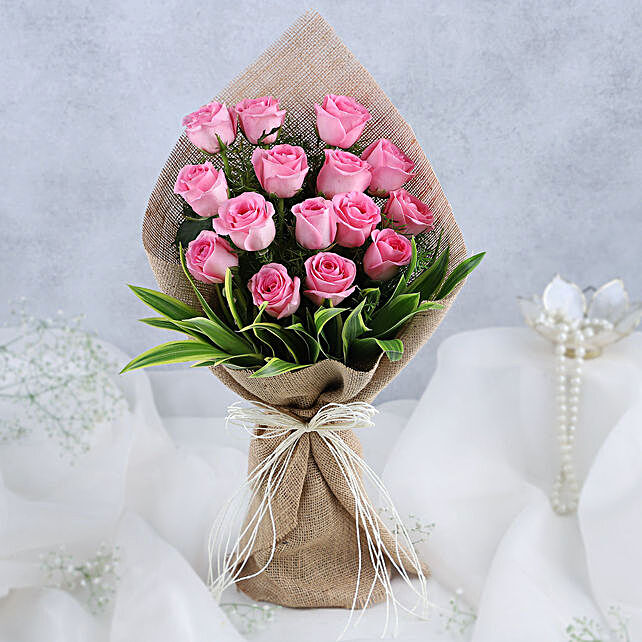 This bouquet is made of beautiful pink roses, is specially made to express sweet love. Send it to someone to express your gratitude, or to a female friend on her birthday.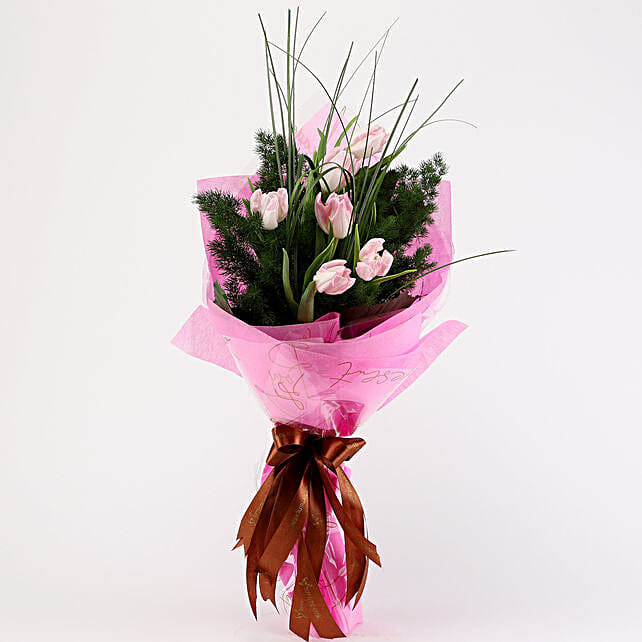 Pink tulips are the perfect symbol of caring, attachment and good wishes. They make a perfect gift on all occasions for your loved ones.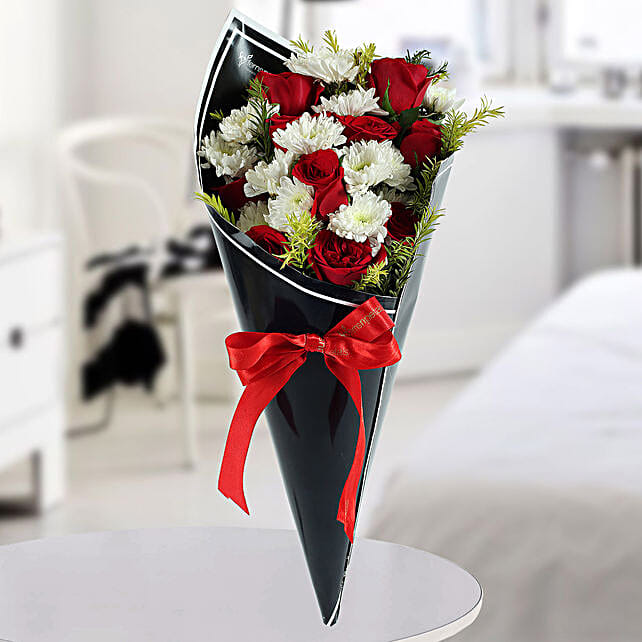 This bouquet is made of lovely red roses and beautiful daisy flowers. Red roses are known to express love, while daisies are an expression of purity and innocence. This bouquet is a perfect expression of pure love and is perfect to congratulate your loved ones on the birth of a newborn baby or in case if they start a new business.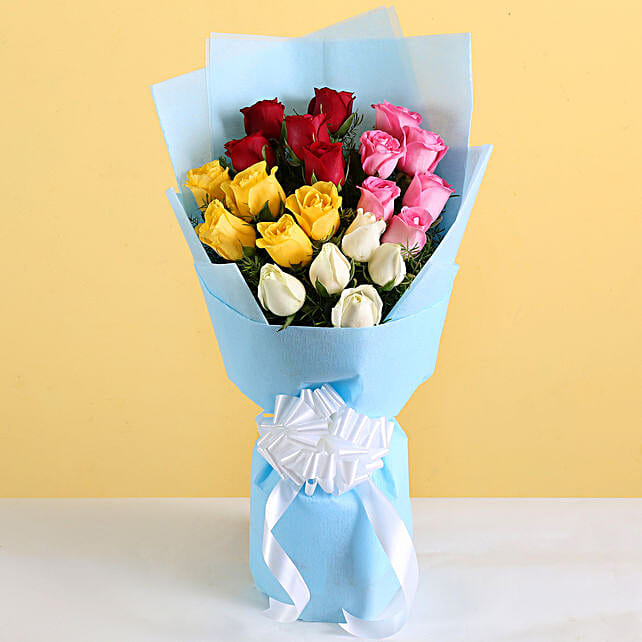 Mixed roses are a perfect expression of flawless beauty and to be gifted to someone you love and respect. A mixed bouquet of roses is gifted on an ecstatic occasion.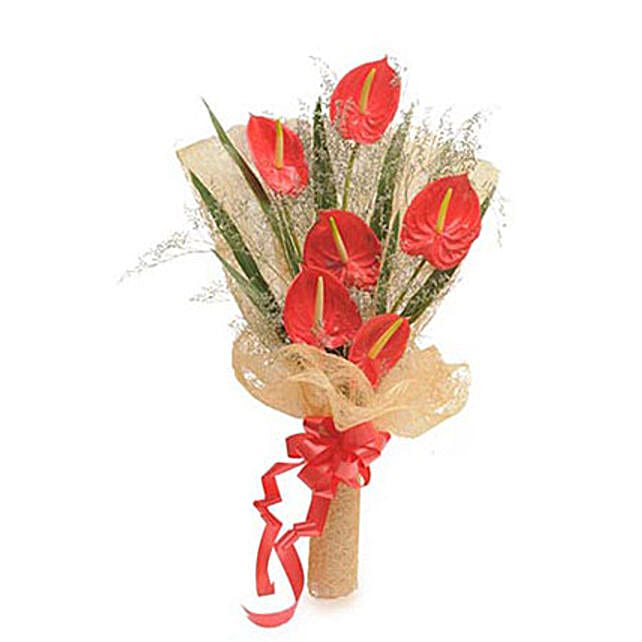 Did you know that the exotic red anthurium flowers are a symbol of endless love? These long-lasting flowers are perfect to be sent to your loved ones and wish them good luck as well as express your love.
And there are many more designer bouquets at FNP for you to make your occasions special.