Mother's Day is just one day away. And if you think that you have lost the chance to surprise your mom, then that's not true. We are here to help you pick an incredible gift for your mom and make the day special for her. We present to you some last-minute Mother's Day gift ideas that are unique and quirky. They'll surely make your mother smile and show that you care. 
Read further to know fantastic gift ideas that you can order last-minute and deliver to your mom right on time.
Mother's Day Personalised Video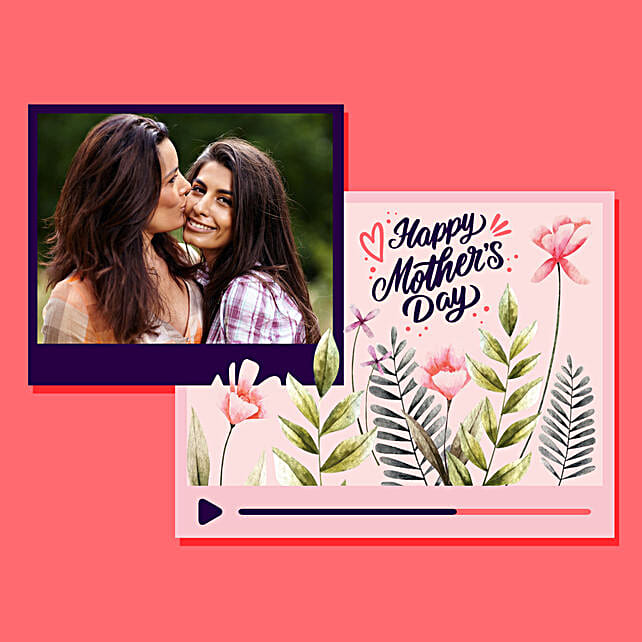 A personalised video messages clubbed with your mom's favourite songs and beautiful pictures is a great gift idea to wish her on Mother's Day. It will take your mum by surprise. She could treasure the video for a lifetime and watch it whenever she feels like. 
Celebrity Video Message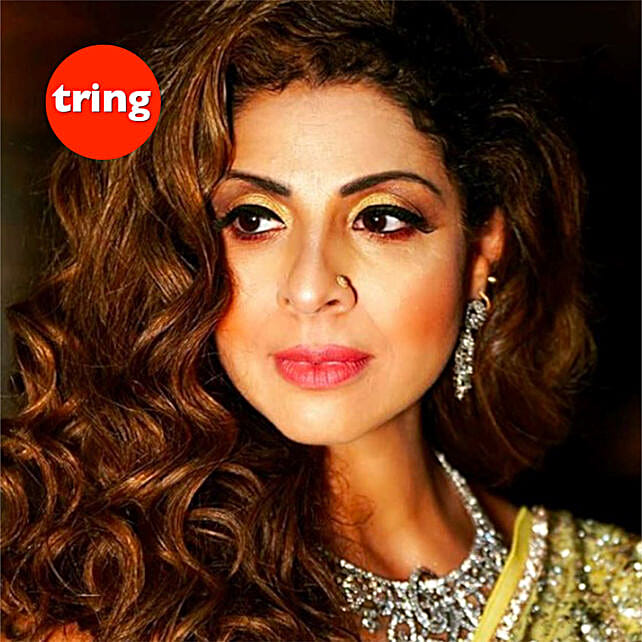 Does your mom love to watch films and TV shows? Request a Mother's Day wish from her favourite celebrity. Receiving a video with a personalised Mother's Day message from her favourite celebrity will leave your mom star-struck for sure. 
Personalised Mother's Day Puzzle App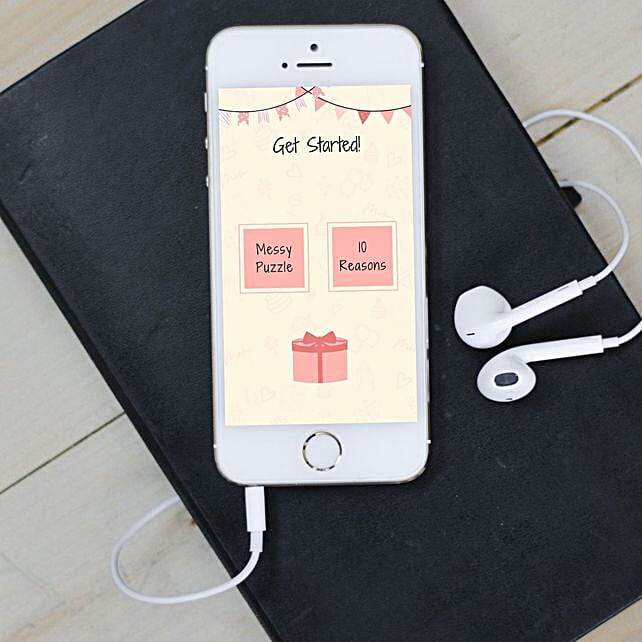 You can get a personalised Mother's Day puzzle app customised with your mom's name. It includes an introductory slide, a customised jigsaw puzzle, and a final surprise screen with a scratch card. Your mom will have a great time solving the puzzle and reading the customised secret message revealed on scratching the card.
Delicious Cake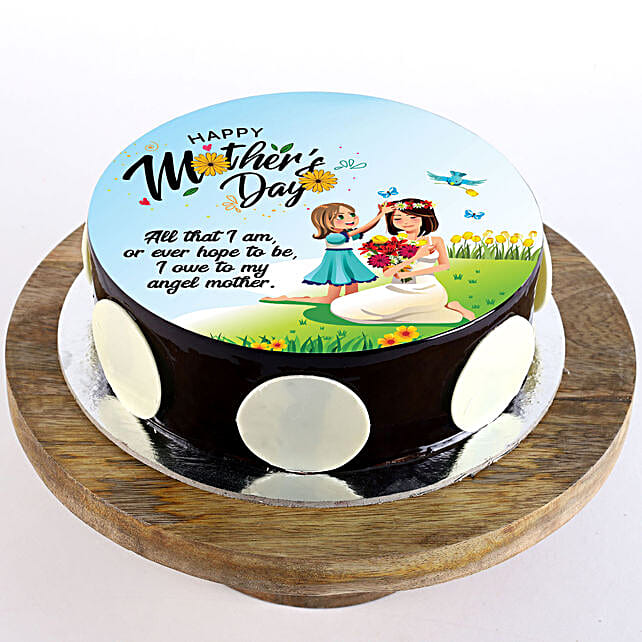 A celebration is never complete without a delicious cake. Add sweetness to the celebration with a lip-smacking Mother's Day cake from our website. Every bite will create a flavour explosion and leave the taste buds tempting for more.
Beautiful Flowers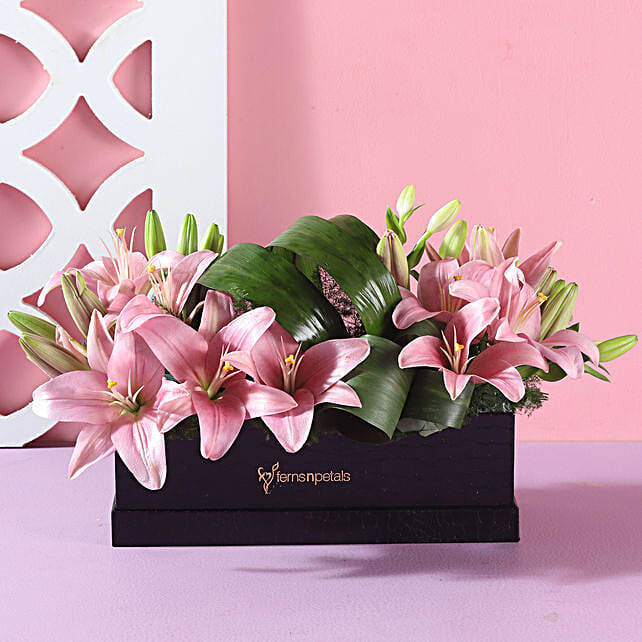 Flowers are a classic Mother's Day gift that never fails to bring joy to this special occasion. Explore our great selection of colourful Mother's Day flowers, including roses, carnations, tulips, lilies, and daisies, to pick something lovely to delight your mom.
Lucky Bamboo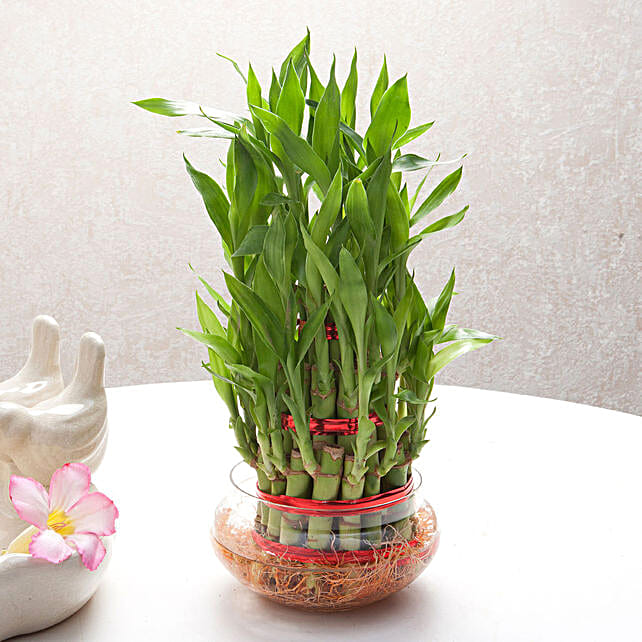 Wish good luck, prosperity and happiness to your mom on the occasion of Mother's Day with the gift of lucky bamboo. Apart from conveying love and care for your mom, the lucky bamboo would make an interesting addition to home and make it look more graceful. 
Personalised Cushion & Mug Combo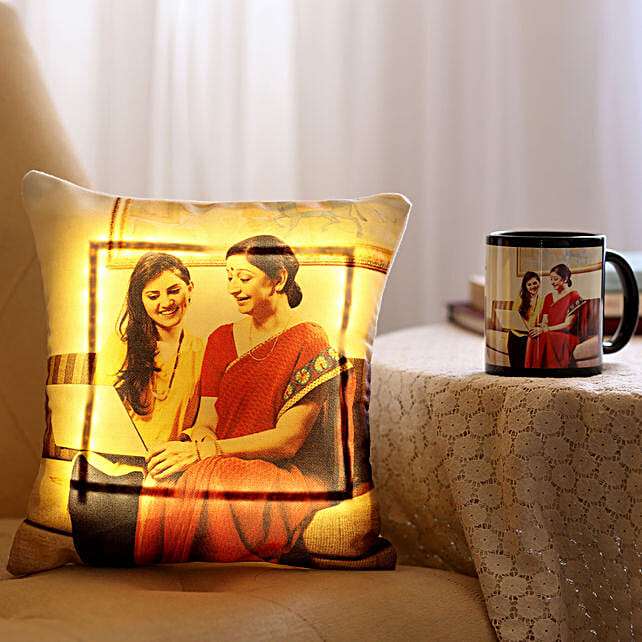 Recreate memories with your mother and get them printed on cool personalised cushions and mugs. Adorned with the name and picture of your mom, personalised gifts will make memories come to life and leave an everlasting impression on her.
So, don't keep your mom waiting and show what she means to you with these fantastic gifts.