Gifts offer unparalleled joy. Engraved with loved one's name, initials or picture- personalised gifts give you a chance to buy them something thoughtful that they can keep forever. Combining them with other equally amazing gifts is a great way to evoke happy memories on special occasions. 
We present a list of personalised gift combos that would make great tokens of love and appreciation.
Personalised gift with flowers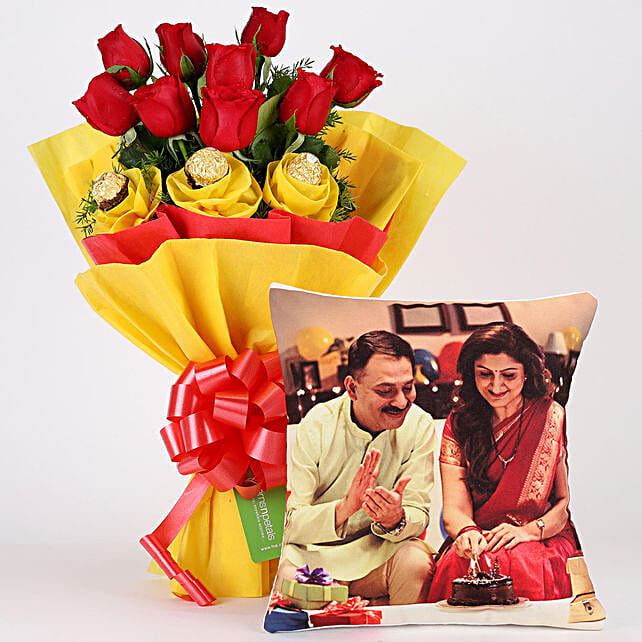 A lovely bouquet of roses paired with a personalised cushion is an excellent combination of love and comfort. Capable of winning anyone's heart, the gift combo will make celebrations blissful.
Personalised gift with cake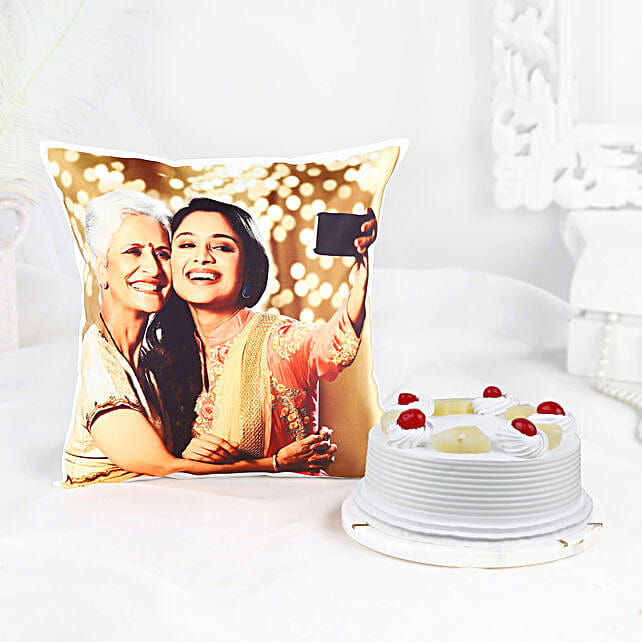 The sweet combo of a personalised mug and a delicious cake is perfect for extending birthday or anniversary wishes and sweetening your bond with those who are close to your heart.
Personalised gift with chocolates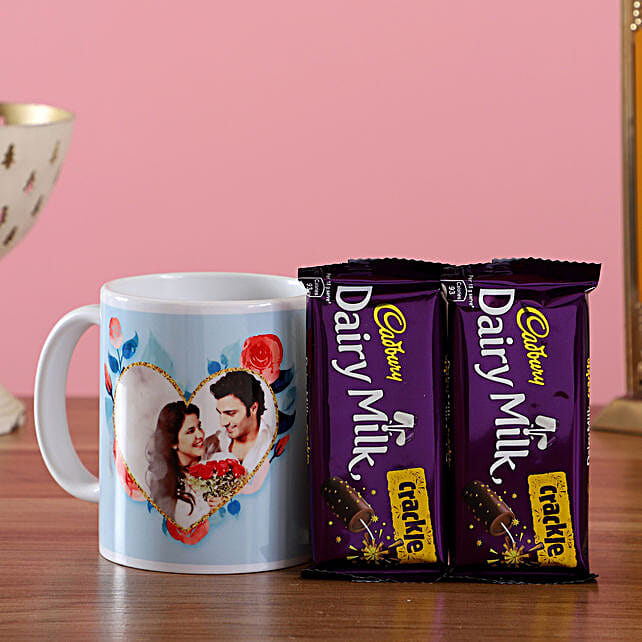 Sometimes the usual gifts are not enough to please your close ones. Double the joy of gifting for your friends & siblings with a personalised mug and chocolate combo. 
Personalised gift with plant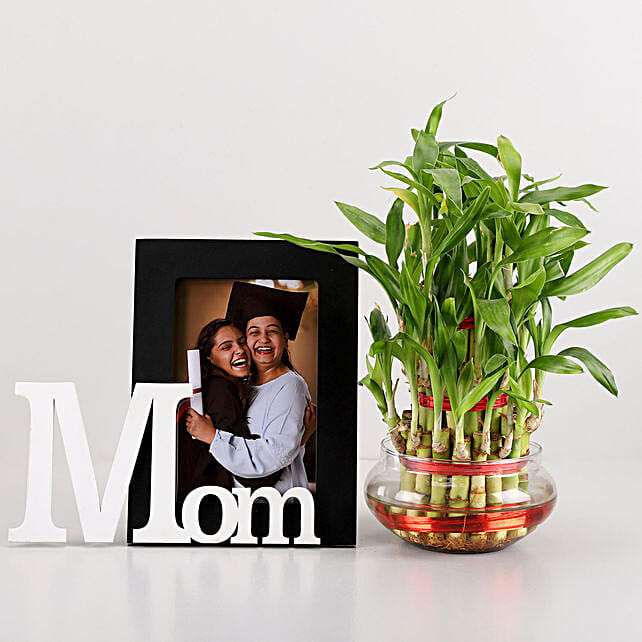 A lucky bamboo plant with a personalised photo frame is an ultimate combo of love and nature. It would make an ideal gift for a plant lover buddy who loves to be surrounded by green beauties.
Personalised gift with soft toy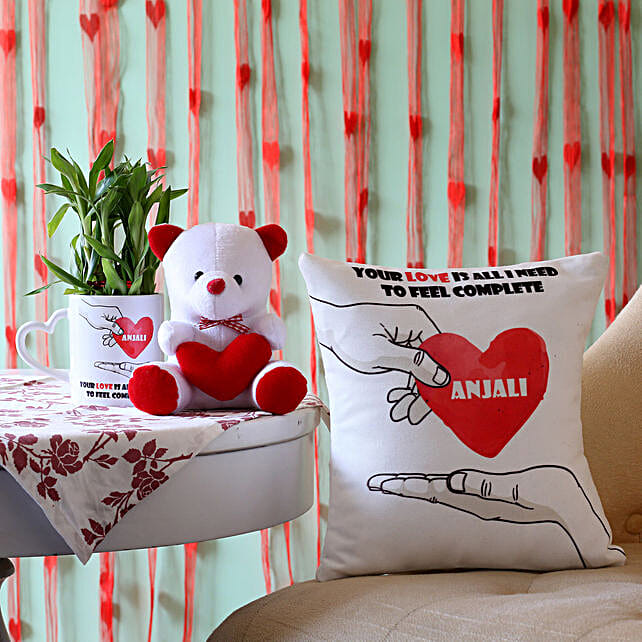 For romantic occasions like Valentine's Day or your girlfriend's birthday, nothing sounds more promising than a personalised cushion & teddy bear combo. Apart from expressing heartfelt emotions, it will add a great deal of comfort and style to their home.
Personalised gift with jewelry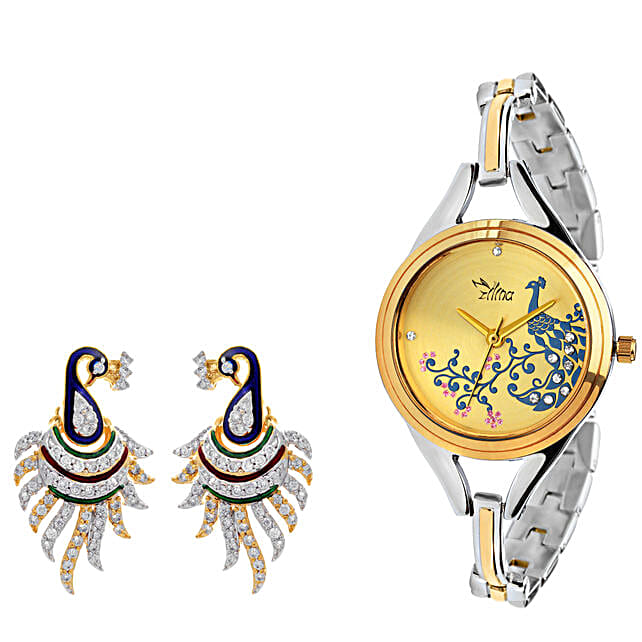 A personalised watch, coupled with a pair of earrings is best to declare your heartfelt feelings for your lady love. Her eyes would be dazzled with this impressive choice of gift that she'll always hold close to her heart.
Personalised gift with a wish tree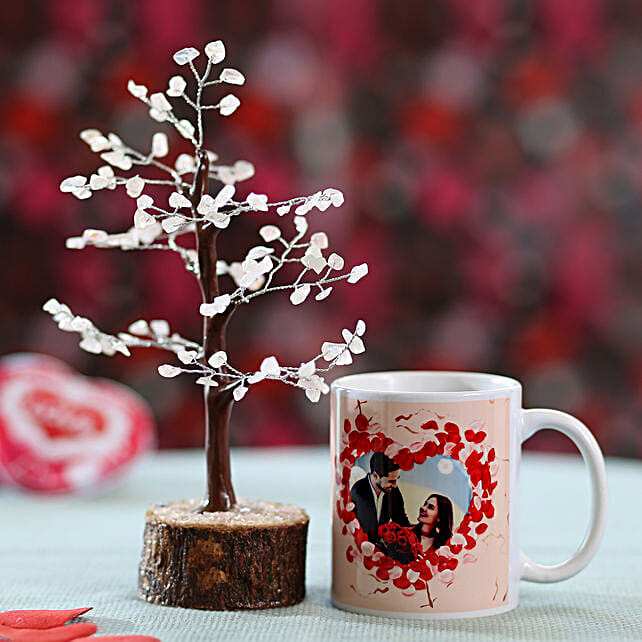 Wish trees are one-of-a-kind hand-crafted pieces of art that represent the circle of life & prosperity. A personalised gift and wish tree combo is an excellent choice to give your loved ones on the start of new beginnings. This beautiful gift combo will adorn their place and fill it with abundant positive energy.
Personalised gift combo shows that you have put your thought and care into your choice of gift, which is admired by the recipient.