As soon as the moms-to-be enter the third trimester, they get excited as the day when they will hold the baby is not far away! It's the time to celebrate the much-awaited arrival of the baby, and the expectant mother deserves a memorable baby shower party. All baby showers have one highlight- a delicious cake. The cake holds immense importance as it spreads sweetness and happiness on the day. It also acts as a showstopper of the party, and a few expecting parents use it to reveal the gender of their baby. If you ain't into the gender reveal tradition, then you can simply treat your guests with a scrumptious delight that tastes heavenly. Are you looking for some great baby shower cake ideas? Hop on to our list and catch a glimpse of the perfect ones!
Decadent Floral Cake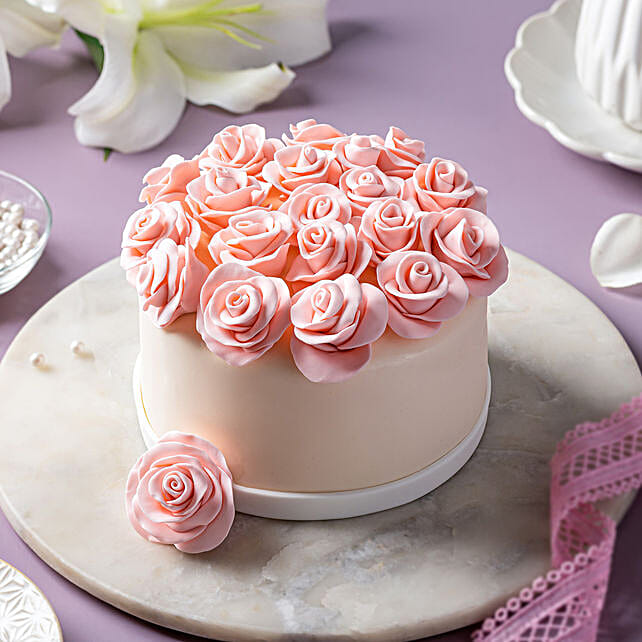 If you have planned a floral baby shower, then you ought to get a decadent floral cake. The cake will blend with your theme and satiate all dessert lovers.
Honey Bee Butterscotch Cake

Is the mom-to-be fond of butterscotch cakes? Surprise her with this delicious cake on the d-day and pamper her.
Rich Chocolate Cream Cake

Who doesn't like a rich chocolate cream cake ? Everyone does! Coat the baby shower with loads of sweetness and chocolate by ordering this delight.
Two Tier Rainbow Cake

A colorful cake that has a lip-smacking taste is all you need for bringing a smile to the face of all guests and expecting parents.
Vanilla Creamy Cake

Keep it simple! Get a jaw-droppingly beautiful Vanilla creamy cake and leave everyone speechless. The Vanilla cake tastes amazing and will be the highlight of the party!
Related Posts: