"Love grows more tremendously full, swift, poignant, as the years multiply."
-Zane Grey
We often find ourselves wondering- what is love? Not the way we love our mother or our friend, but that love we see in movies. Is it that tingly feeling you every time you look at him, or when he hugs you? I was pondering about the same. I don't get a tingly feeling or feel any magic when he hugs me, does that mean I do not love him.
Every time I think of not loving him, and letting him go it hurts. Every time he tells me he is upset, I feet down too. Every time he finds it difficult to be happy, I want to do something special to bring a smile on his face. You tell me this isn't love but the notion of Bollywood is? This feeling didn't come to me as soon as I met him, it came with time. When I learnt his flaws and lived them with him. So, love happens with time. It can't happen in a day which is why anniversaries are important. Anniversaries are not a mere celebration of date, but it is the celebration of the love you have for the other person, and the growth of that love.
Celebrating our 1st marriage anniversary was the celebration of a milestone. After being together for 7 years, (We dated for 6 years) I was nervous. I wanted to make this anniversary special for him. I had gifted him everything, but never a personalised gift. We were dating back then, and our parents did not know everything. Gifting something with pictures was a risk. Since now we were married, closer than ever, I decided to add a personalised touch to this year's anniversary gifts.
This is what I gifted, Maybe the list would help you select a gift for your anniversary:
Personalised Chef Caricature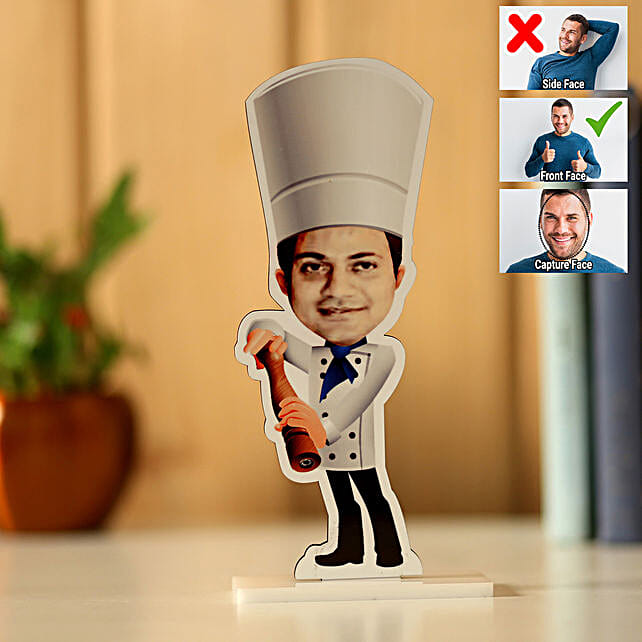 Why a personalised caricature? Well, he is my personal chef. He cooks breakfast for me every morning and cooks anything I ask for. It's our little joke.
Personalised Champagne Glasses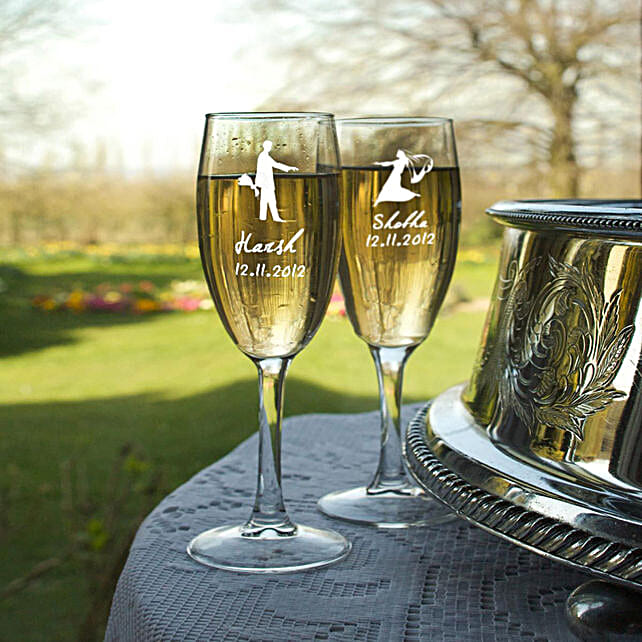 As cliché, it may sound, but we met in at a party. While everyone was busy partying, we both were standing in a corner enjoying champagne. We were the only ones having champagne, and we bonded over that. And the next day I received a text from an unknown number asking me to meet for a glass of champagne. I knew it was him, and that's how we became friends.
Personalised Wallet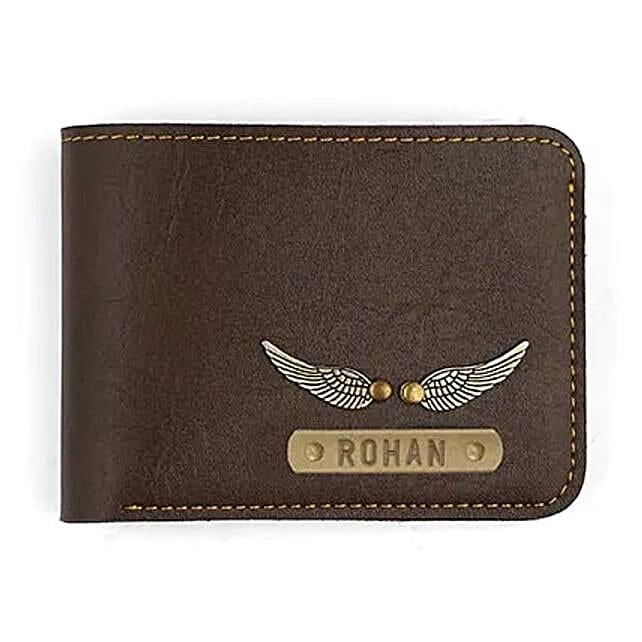 I got no reason for gifting a wallet. It was good quality, great colour, and a personalised name tag. It just seemed perfect.
Wooden Photo Frame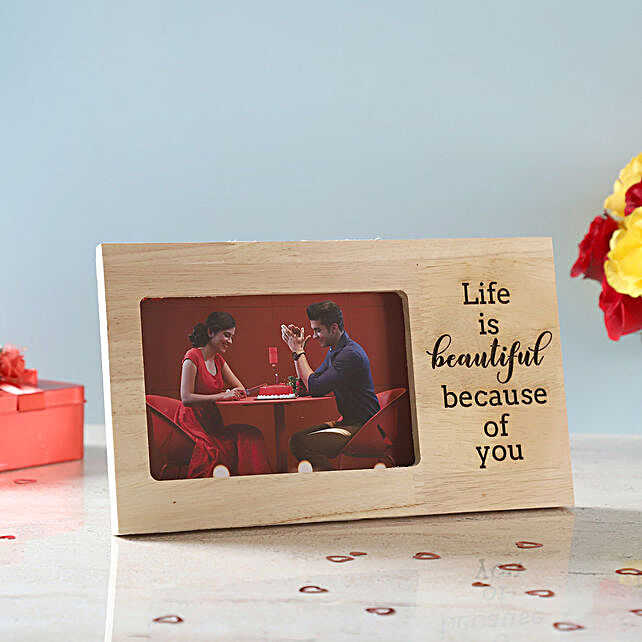 We had so many pictures in the house but all of them of after we got married. All the other pictures we carefully locked in our digital devices. A photo frame with a picture from a first champagne date, the date when we thought we were friends. The frame stated "Life is beautiful because of you" which is absolutely true.
Personalised Mug Jade Plant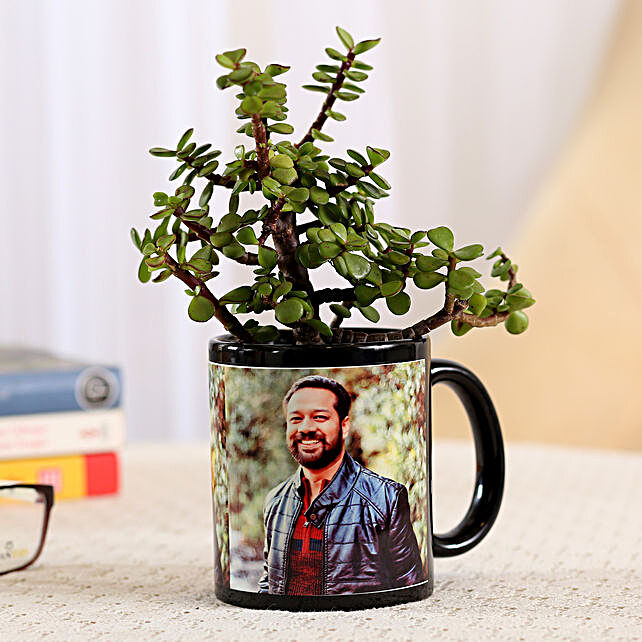 I just wanted to tell him that I care for him. What better way than plants? Plants mean good health, and guess what? It came with a personalised mug which can be reused. It was totally worth it. He placed it on his desk at work.
Named A Star In His Name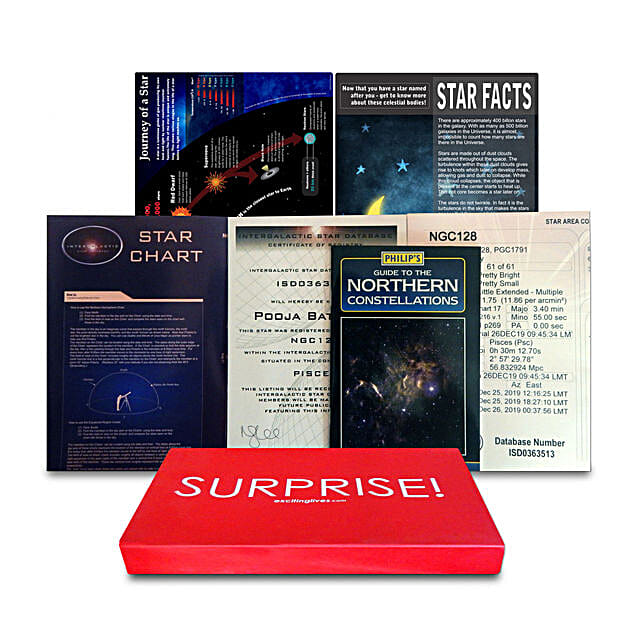 When I told him I would get the stars for you, I wasn't lying. I named a star after him and gifted him the certificate. He was overwhelmed with joy and absolutely loved it.
A Personalised Musical Journey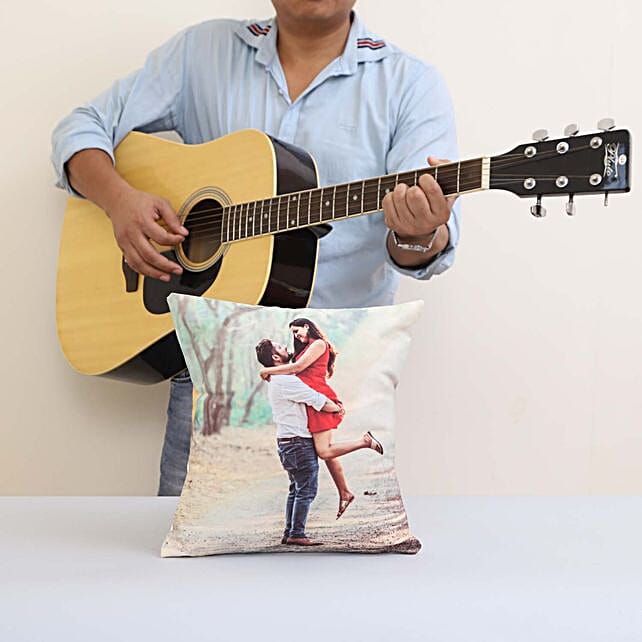 I couldn't think of a better way to surprise him. I wished him anniversary with a personalised cushion and a musical performance. The guitarist knew all the songs I asked for. Our first concert was Mohit Chauhan, and he whispered in my ears that he loves me while the song Tumse Hi was on, and that's what the guitarist began with. And guess what- I didn't even ask him to play it, he just did. I guess it was fate.
So, this is how I made my first marriage anniversary magical. Moreover, these gifts are not only meant to be given to your partner, but these are also personalised gifts for couples, all of them. If you know someone celebrating their anniversary, gift them a personalised gift for anniversary as it is a special occasion. It is a celebration of love.