Holi – the brightest Indian festival of colours signifies the supremacy of good over evil. During this festival, people smear colours on each other as a sign of love, peace, brotherhood, and unity. But do you know that there are many such Holi-like festivals across the world?
Take a look below and know about such vivacious festivals.
Mud Festival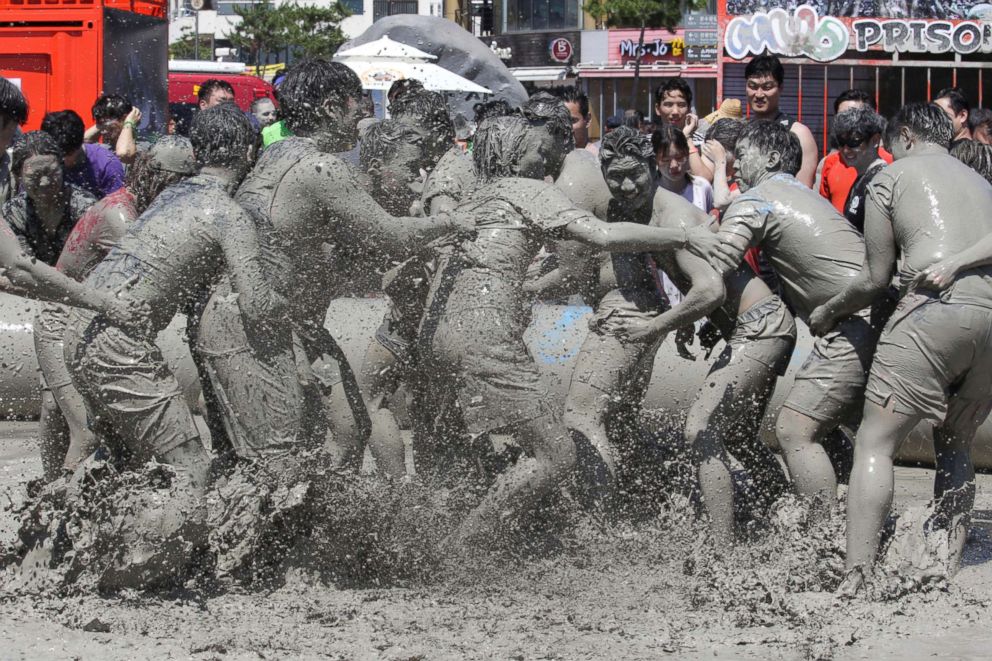 This takes place in Boryeong of South Korea during July (summer season). It is exactly 200 km south of Seoul. Millions of people gather here to get crazy and dirty. This interesting Holi-like festival was started in the year 1988 and lasts for 10 days. The reason is to promote the health benefits of local mud that is rich in geranium and other minerals. Those of you who apply the clay mask to look beautiful can visit this festival once.
La Tomatina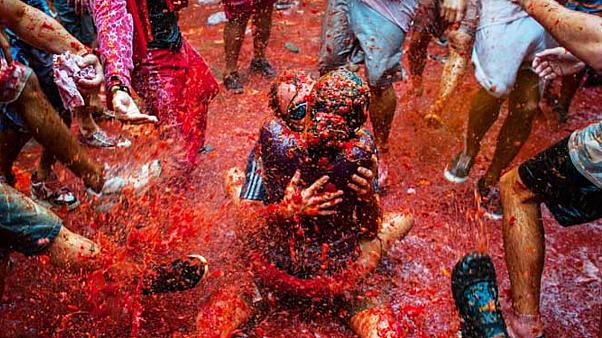 It is the Holi of Spain. Of course, the whole of India knows now about this festival due to Zindagi Na Milegi Dobara. It is held in the Valencian town of Buñol where people celebrate tomatoes at each other. But before throwing, they squeeze it well so that it doesn't hurt someone. La Tomatina is celebrated on the last Wednesday of August.
The Orange Battle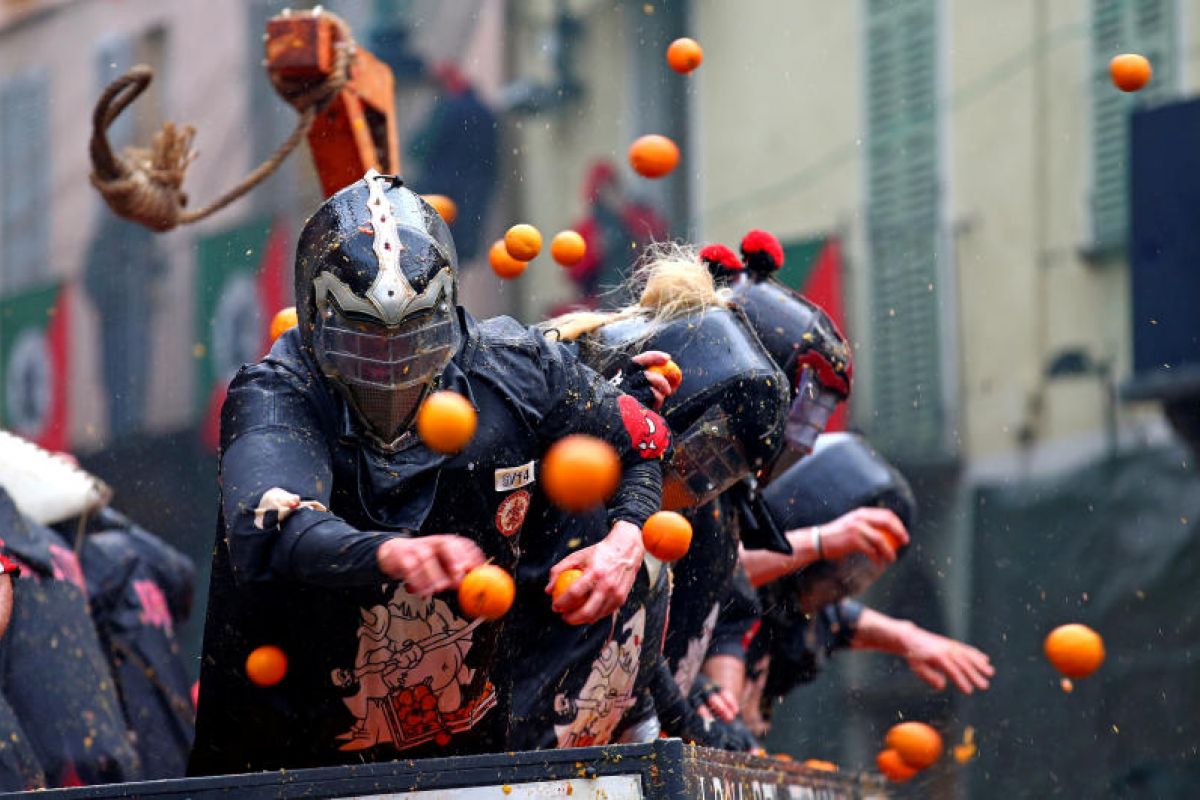 This one takes place in February every year and it is a wonderful sight. 400 tons of oranges are used in this festival. People make two groups and pelt oranges at each other. There is a history behind this festival is old as this tradition is alive since the 12th century.
Wine Battle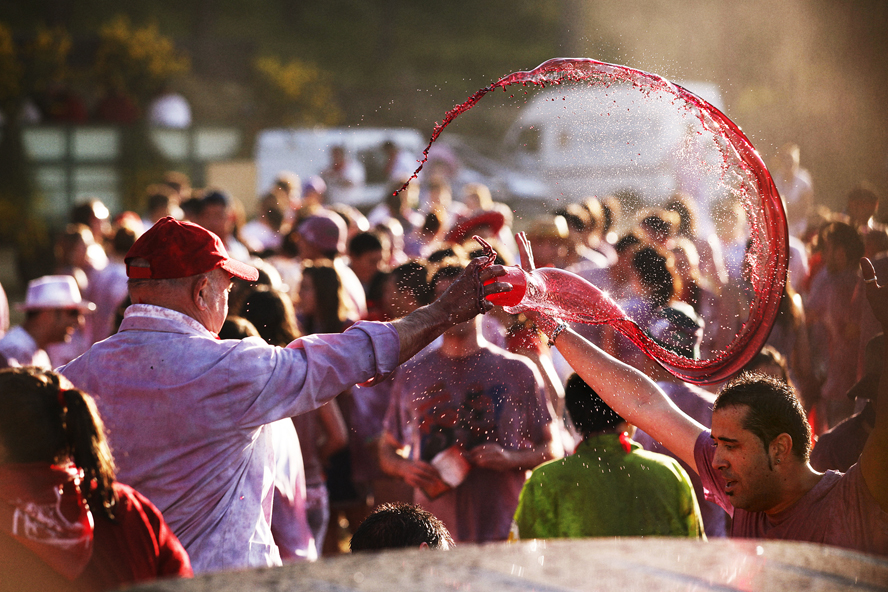 In the town of Haro in the La Rioja region of Northern Spain, a wine festival takes place every year. It takes place on 29th June. This festival includes wine drinking competitions and competitions where wines are showered on each other from buckets. Can you beat that spirit?
Songkran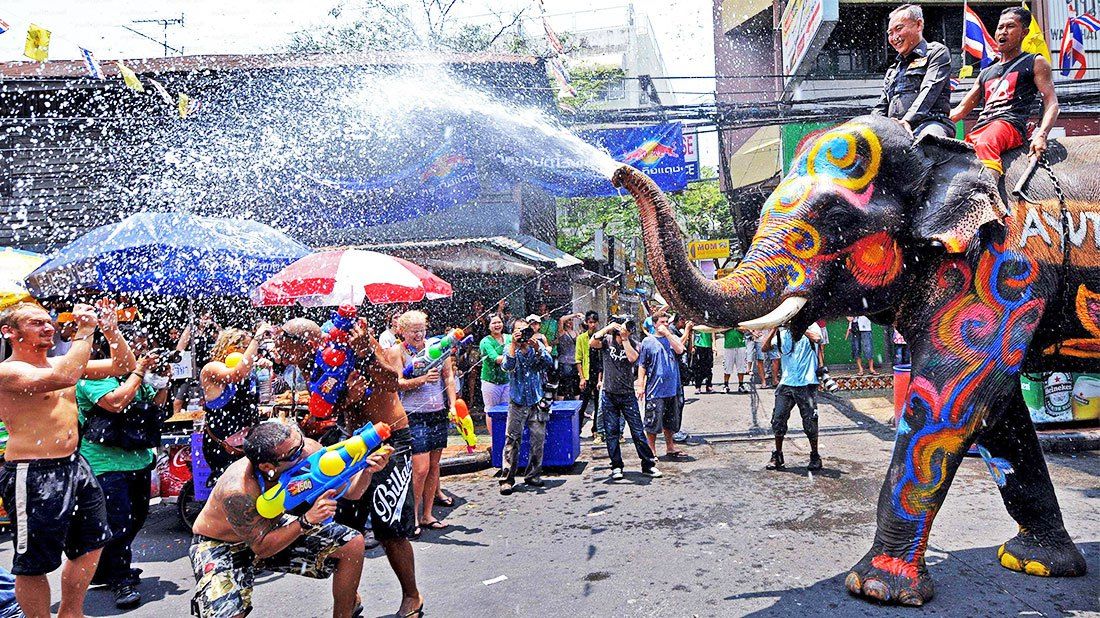 Thailand celebrates New Year on 13th April and this festival lasts from 14th to 15th April. People roam around the streets and throws ice-cold water on each other. They also smear the beige coloured paste on people.
Watermelon Festival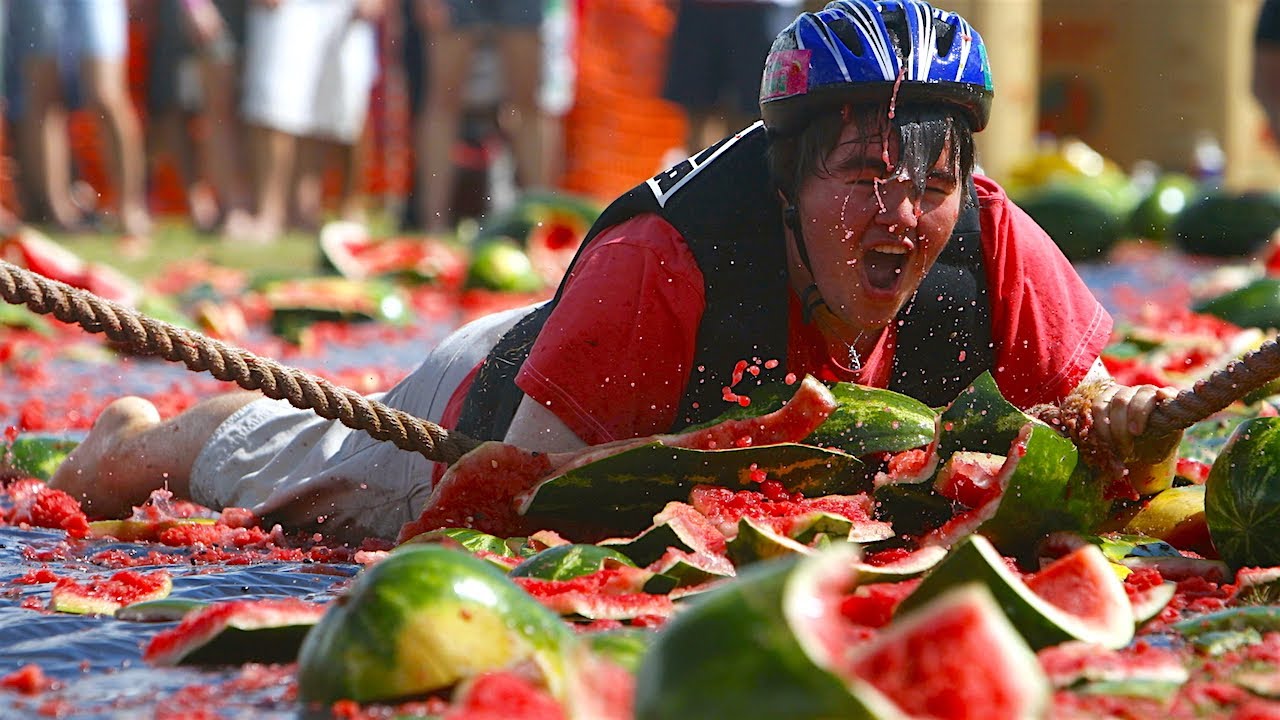 In the Darling Town regions of Queensland of Australia, this Holi-like unique festival takes place. It is because this region is known as the "Melon Capital of Australia". This melon festival occurs every second year in February where various games are organized. Some of the names are- Melon Bulls Eye, Melon Chariot, Melon Ironman, Melon Skiing, etc.
Clean Monday Flour War Carnival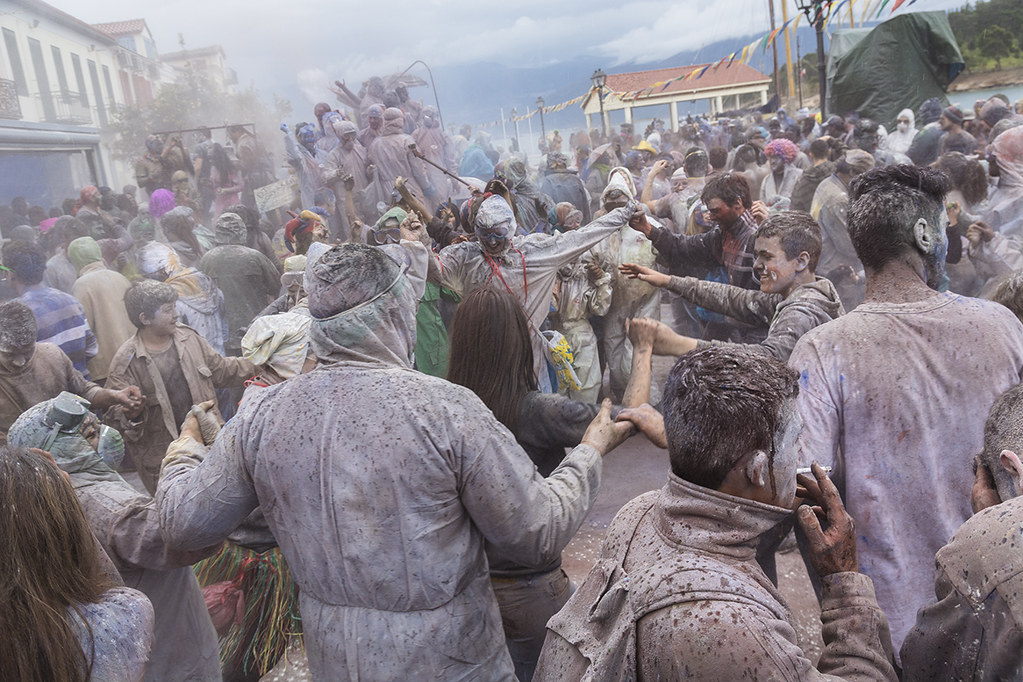 Here in Galaxidi of Greece people celebrate by smearing coloured flour on each other. Some 1500 kgs of flours are used. This carnival occurs in early March and marks the beginning of the 40-day lent period.