She is currently living somewhere in Kolkata, in fact struggling and fighting with her oppressed life. Born to a well to do Brahmin family, Rhea lost her father at a very young age. She was raised by her uncles. After a long wait her life seemed to breathe a little with her marriage to a perfect guy in Delhi, fixed by her brother. She went to live a dreamy life with her new best friend to some unknown place. Little did she knew that it is another tribulation of her life? Soon her reality hurt her like a big thorn in her heart. I don't know if still she has a heart or not but she still continues to be a fighter and a hero/shero to me.
After six months when she returned to her roots, Kolkata, she fainted and was hospitalized. Due to lack of food and mental peace, she became a patient of depression. In this six months, she invented the fact that her husband is gay. His family ill-treated her to the core, served her no food and deprived her of money. Just because she required money to make phone calls, in an unfamiliar land with meagre educational eligibility, she found a job for herself. But again her salary was also snatched from her.
You must be thinking that why didn't she retaliate for justice? Well, there are certain set of people in this world who love to remain silent may be because they are at better mental peace than we are. She just returned and filed for a divorce. The brother of hers who fixed this marriage is based in Chennai and works with a very big organization, still never pays any heed to his own sister. Rhea managed to get a job and somehow draws a salary of 5k and is able to clear the electricity bills. She has some really good friends who are well placed in life but she has self-respect and dignity to abstain from borrowing money from them for mere survival.
Being a native girl, she is not afraid to live in this very big and badass world. She runs here and there for hearing of her divorce case. To keep that case going she had to sell her phone and some other domestic belongings. May be in sometime she would be forgotten by her so called near and dear ones. But she and her life is still a motivation for me to live on and rock on.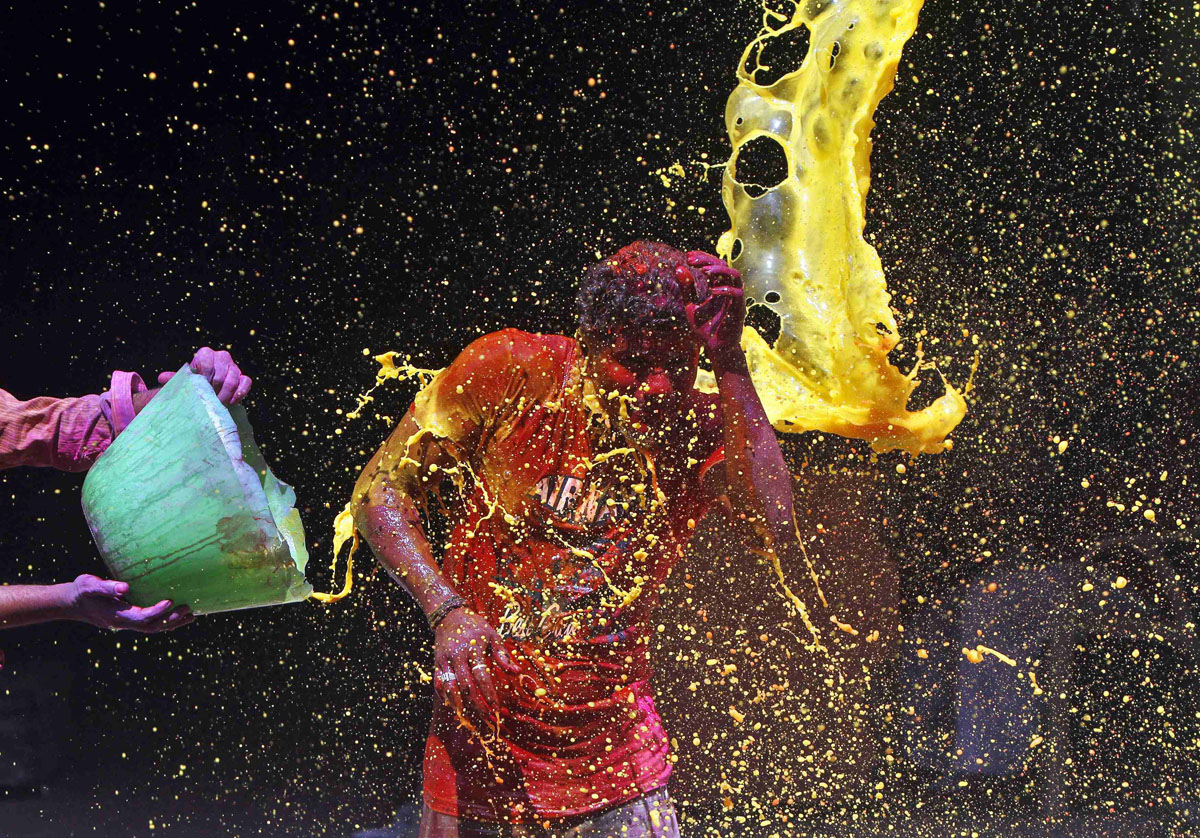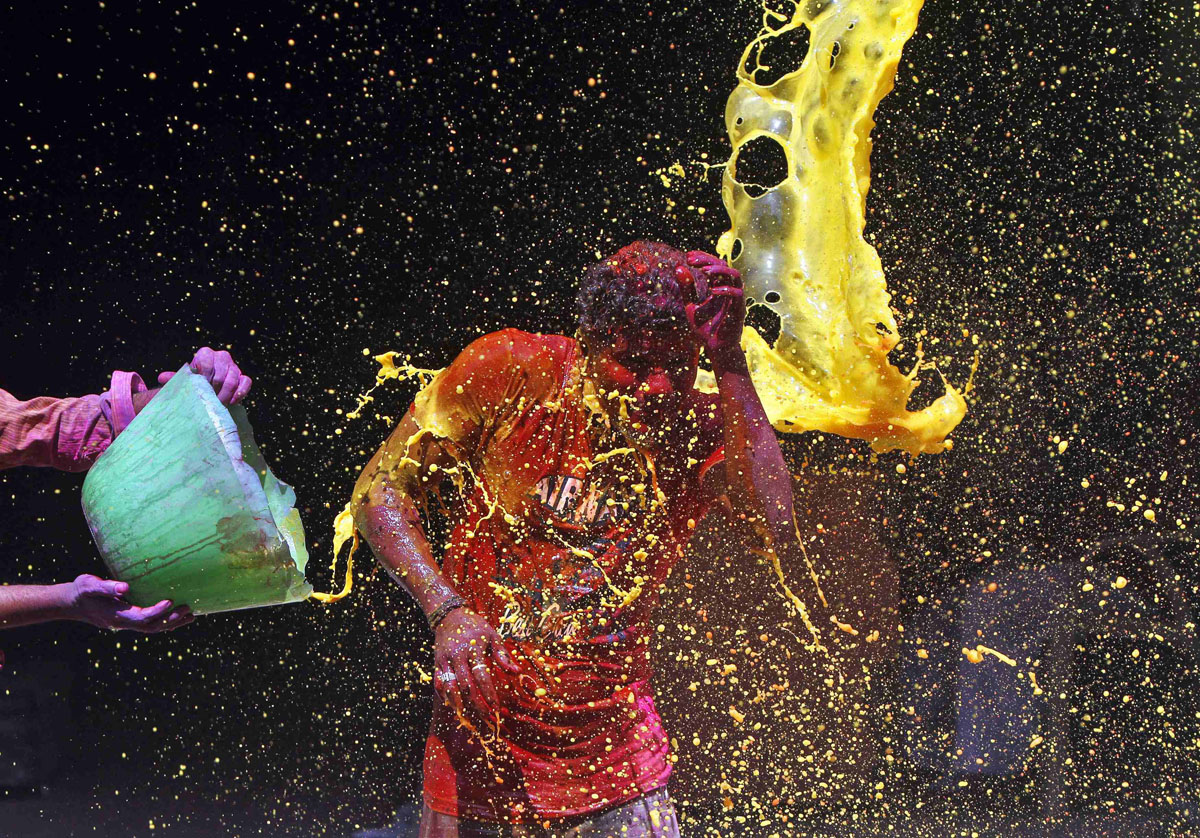 When I hear about her, I feel like with my baggage of heartaches, I am just being luxurious in a boisterous way. Why am I writing this piece that too on the occasion of Holi must be an obvious question? Its, because VIBGYOR: Violet, Indigo, Green, Yellow, Orange, and Red are the colors of rainbow which comes down to our lives during the holy festival called HOLI. Holi grabs all irrespective of caste, creed, color, sex, religion, region, etc. I know there is no one to wish a Happy Holi from heart to Rhea or other downtrodden people like her. The objective of this write up is to be a support to these people. And this is a duty because even today we are human with something called a heart in the left side of our lungs and it beats incessantly letting us know we are alive.
What all we generally follow in HOLI, let's have a quick look at that:
1. The day prior to HOLI is spent in collecting twigs and dried leaves, woods, combustible materials for lighting a bonfire in parks and grounds. These materials are burnt into a pyre and on top of that pyre is the effigy of Holika. This is a symbol that evil is burnt down into ashes by good deeds.
2. The next day is spent in social gatherings at home, clubs, and community centers where people smear each other with colors. Kids generally run up to the terrace and prepare balloons filled with color water to throw on passers-by.
3. It is followed by awesome snack like mathri, gujiya, and malpua and drink like thandai and bhaang. People also gorge on bhaang fritters.
4. For the upcoming seven days at least the tricks to remove colors from body does the round.
This is the basic routine of Holi. Forgetting every doldrums, we slip into a relaxing mood by singing, dancing, and playing as if this is the last day of our life. Just imagine, how beautiful life would become, if we spend each day filled in this mood there would be no room for anxiety, fear, and depression.
Loneliness is something which deters a Rhea kind of person from socializing with the rest of us. Who is responsible for her depression and loneliness? You know the answer very well. It's every one of us who has subjugated her into her self-made cocoon. Because every time she tried to get out of her sheet, she was hugely disappointed. Can't we become a better person for a better tomorrow? We always carry the Holi colors and Holi gifts within ourselves and all we need is a push from within to show it to the world. The society, sometime knowingly and sometime unknowingly showered hardship into Rhea's (here Rhea is referred to all those lonely hearts) life. A human life is meant for helping each other in cutting away the evil. Let's not aggravate this thing and promise that each one of us is going to take care of all those people and have a colorful blast this Holi in a meaningful way. Because of the following words that holds true for a lot many people.
Behind any blazing light there innumerable burnt flames
&
Behind any vocal heart lie the dead bodies of millions of silent words
You May Also Like This :
1. Top 5 Colorful Holi Gift Ideas
2. Want to play Holi in a carefree way? Check out the tips
3. Top 10 Places to Celebrate Holi in India