India is a vibrant land of diversity. Holi is that much-awaited festival of colors that marks the onset of spring. To commemorate the colors of nature, this festival is celebrated with colors. The younger members of the family apply colors or gulaal on the feet of the elders and the elders bless them with sweets. This festival also marks the victory of the good over evil. People smear each other with dry and wet colors and kids throw watercolor filled balloons on each other. It is a fun-filled day enjoyed with family members, friends, and close relatives. Like all other major festivals, gifts play a role during Holi too. So, here are some colorful Holi gift ideas for your loved ones that would maximize their fun.
Designer Holi Cake: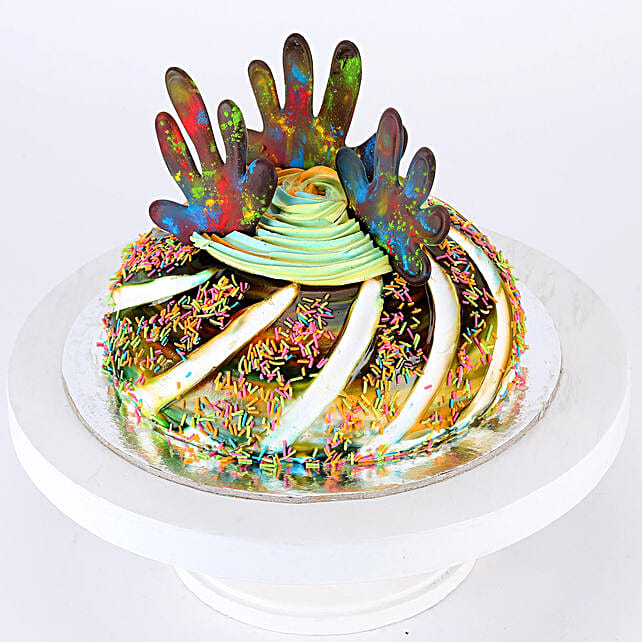 One of the specialties of Holi is lavish food and dessert items. People also prefer to have Bhaang on this occasion. And the effect of bhaang doubles with sweets. There will, of course, be a lavish spread of Indian sweets but a Designer Holi Cake would simply bring more fun & excitement to this vivacious festival. You would find various flavors of this cake and also many other scrumptious Holi specific colorful & delectable cakes on our official website.
Lucky Bamboo & Herbal Color: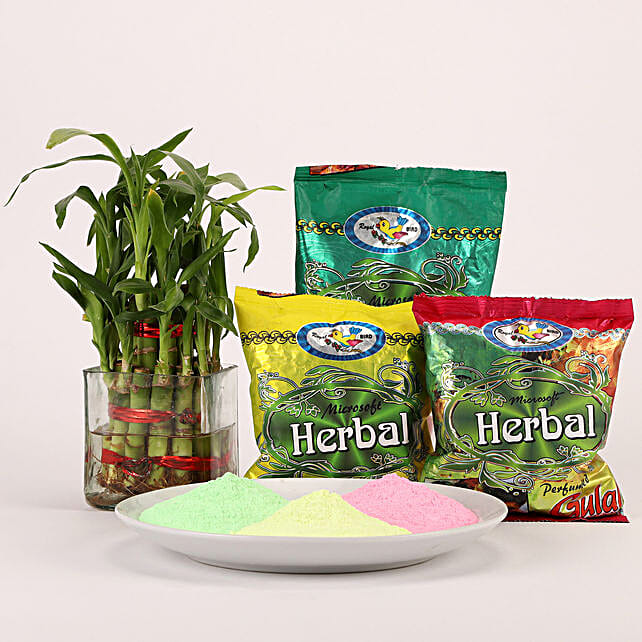 Herbal colors are eco-friendly and skin-friendly both. Thus, as a gift for the Holi festival, this would be a great combination. We have added a lucky bamboo plant too so that there is good luck, peace, harmony, good health, and prosperity in the life of your loved ones. Apart from enhancing the luck, a lucky bamboo also works as a home décor item too.
Personalized Cushion: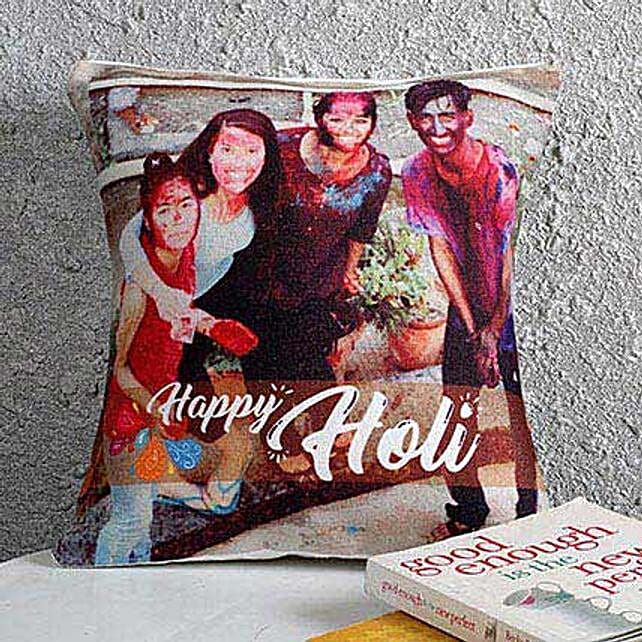 Holi means a fun & crazy time with your best buddies and closest relatives. And then posing for the reels is another activity that everyone loves doing. So, you must be having a nice bank of such colorful Holi memories from the yesteryears. Spread them and select the best ones to make personalized cushions. This memory filled colorful personalized cushions would be appreciated by your friends and family members.
Special Fun Basket of Holi Colours & Balloons: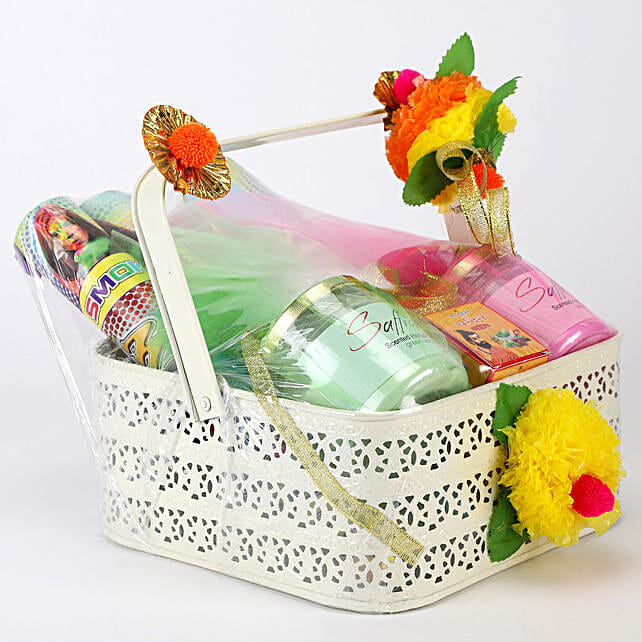 We have created this special fun basket for your loved ones. It consists of 2 jars of herbal gulaals, 3 gulaal color smoke sticks, one packet of magic balloons with 37 balloons, one box of incense sticks, and one potli of scented herbal tesu flower. Tesu flowers appear during Holi festival and these flowers can be soaked in water to prepare purely organic color.
Personal Care Kit: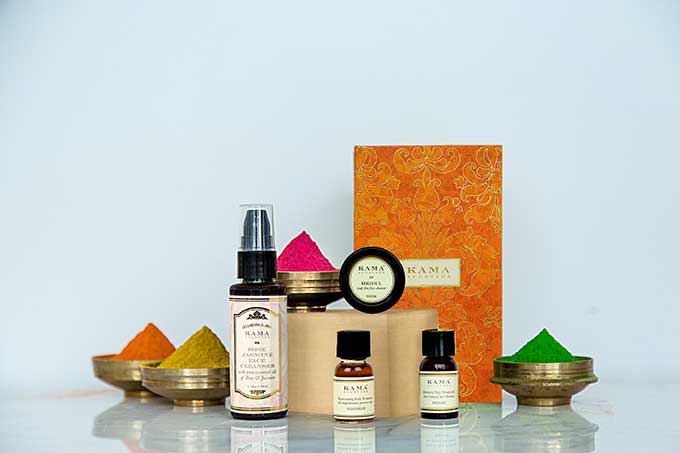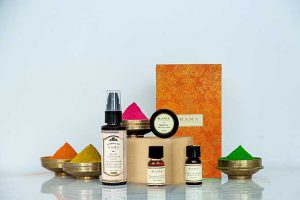 You can make this kit by yourself or get it from some store if you find. You need a nice, colorful, and decorative box filled with things like coconut or olive oil, moisturizing lotion from a good brand, scented tissues, hand cream, rose water, herbal scrub, soap-free facial cleanser, herbal face pack for dry skin (because after rigorous Holi color play, the skin becomes dry), etc. These are the things that will take care of the rough and colorful skin one gets after Holi celebration. This Holi gift idea is really thoughtful and your friends, relatives, or family members would appreciate your choice. So, you can get this personal care kit for everyone basically.