Vertical gardening is a technique used to grow plants on a vertically suspended panel, which can either be self-supporting or attached to a wall. The vertical gardens have existed for a long time and are known by different names, such as living green walls, moss walls, and live walls. In a vertical garden, you can grow flowers or plants on a trellis, tower of pots or garden netting. These gardens require fewer efforts and more benefits, which make them a perfect choice for homes and offices. 
There are numerous options when it comes to setting up an indoor vertical garden. From herbs and perennials to annuals, you can plant whatever you want and suit the climatic conditions of your geographical location. Sharing with you some eye-catching DIY indoor vertical garden ideas that are perfect for small spaces. 
Succulent Frame Vertical Garden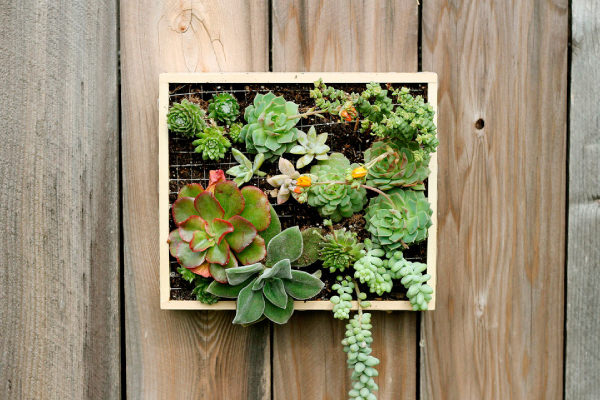 You can pick a wooden frame that would fit into the wall of your house where you want to pin it. Take succulent plants of different shapes, colors, and sizes. Fill the planting frame with soil and succulent. The best part of growing succulents- they don't need to be watered often and keep adding beauty to your home.
Hanging Terracotta Vertical Garden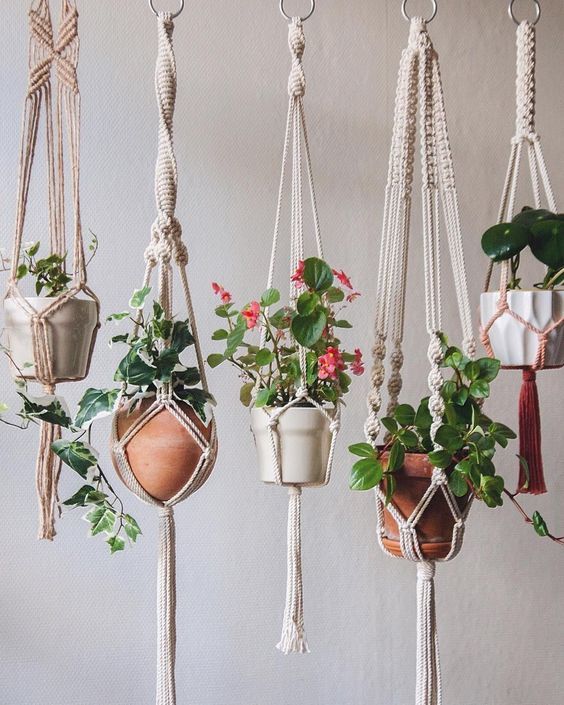 A DIY hanging planter is a great way to add some greenery to your home without utilizing any physical space. Take a rope, a few square terracotta pots, and a brass snap hook. Take four ropes and fold them in half. Thread the midpoint of the rope through the snap hook and loop it back over. Pull it to tighten and make sure you have an even amount of rope on both sides. Now hang the rope from the ceiling. Take a terracotta pot and pass the rope through the drainage holes on both sides. Repeat the step with other terracotta pots. After you have looped through the last pot, gather the rope and knot it at the bottom. The hanging terracotta vertical garden is ready in which you can grow your favorite plants & flowers.
Indoor Ladder Garden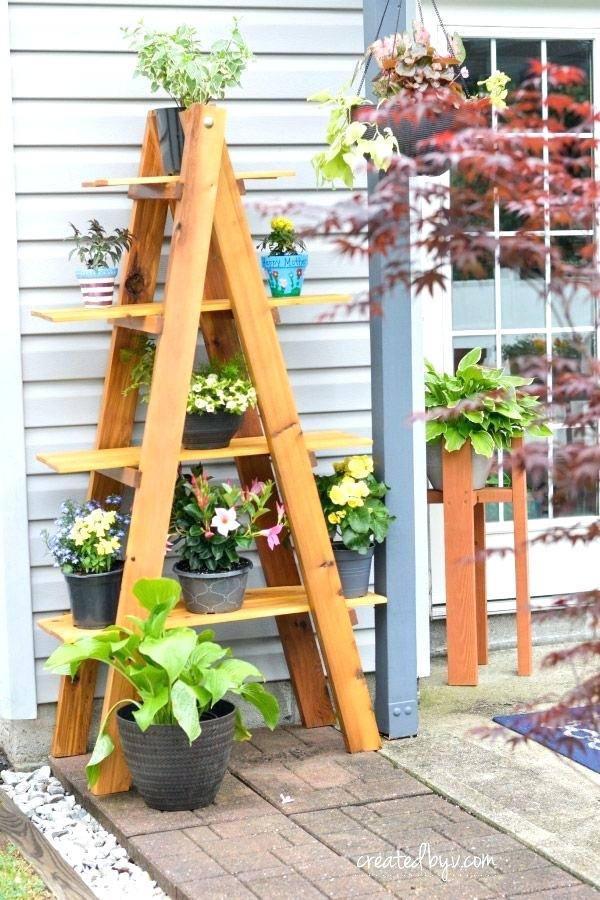 An old ladder is a perfect alternative to grow multiple houseplants in a limited space. You can add several wood planks to create shelves on ladder steps and put flower or plant pots on them. Make sure to keep houseplants with similar light requirements.
Pipe Hanging Planter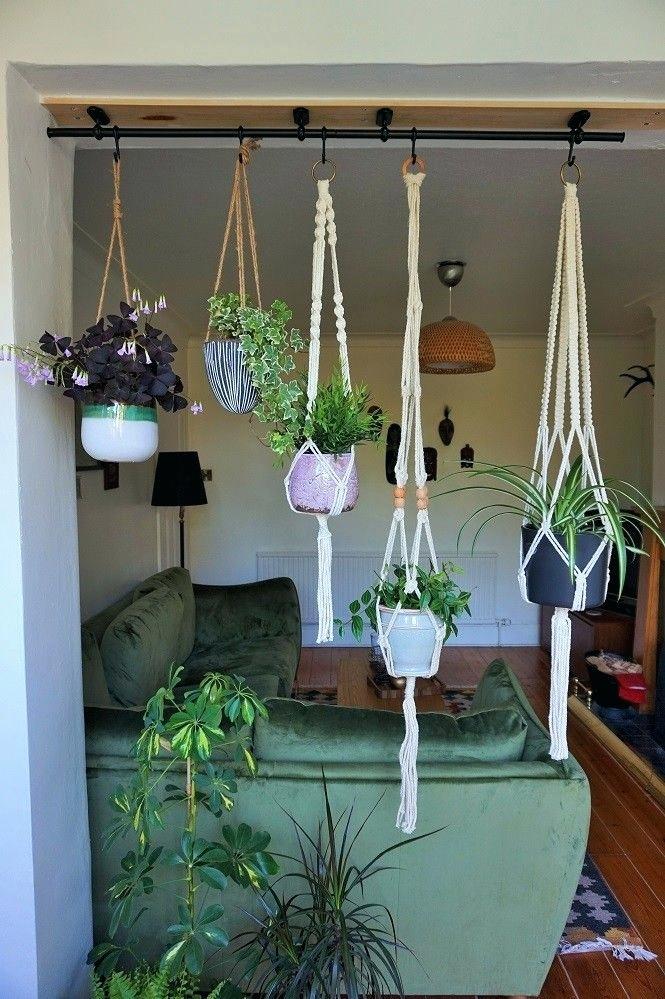 Take an iron or copper rod and cut it to the required size using a pipe cutter. You need a curtain rod bracket that can fit a half-inch pipe in the bracket opening. Place the end caps on the pipe. Use wall anchors while installing the brackets for more support. Once the brackets are installed, you can weave you macramé rope planters with the help of tutorial videos available online and hang on the pipe. After the planters are ready, slip the pipe through top loops and add your plants into the planters. Place the pipe on the mounted brackets and you're ready to go.
Tiered Hanging Pot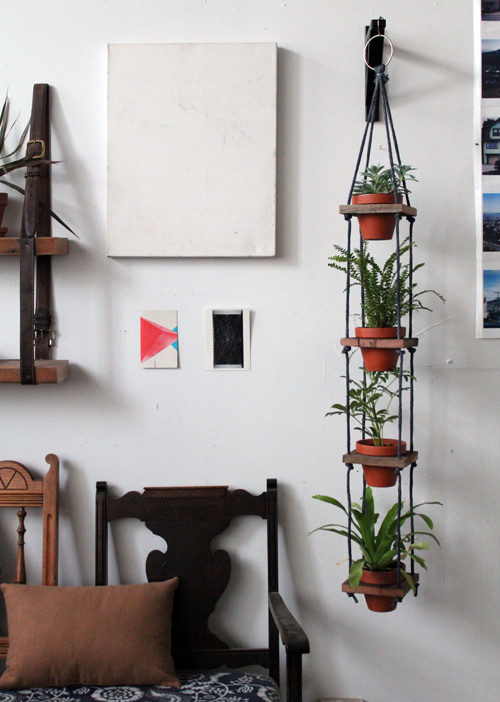 To create a DIY tiered hanging pot, you need pieces of wood, rope, and a few flower pots. Create a square with the plank of wood. Trace the lip of the pot on top of the wood and drill a hole along the traced area. Repeat the process with all four squares. Hang the squares with flower pots one over the other. Watering the plants will become a cakewalk as the runoff water from the previous pot drips into the pot below. 
Iron Grid Pot Planter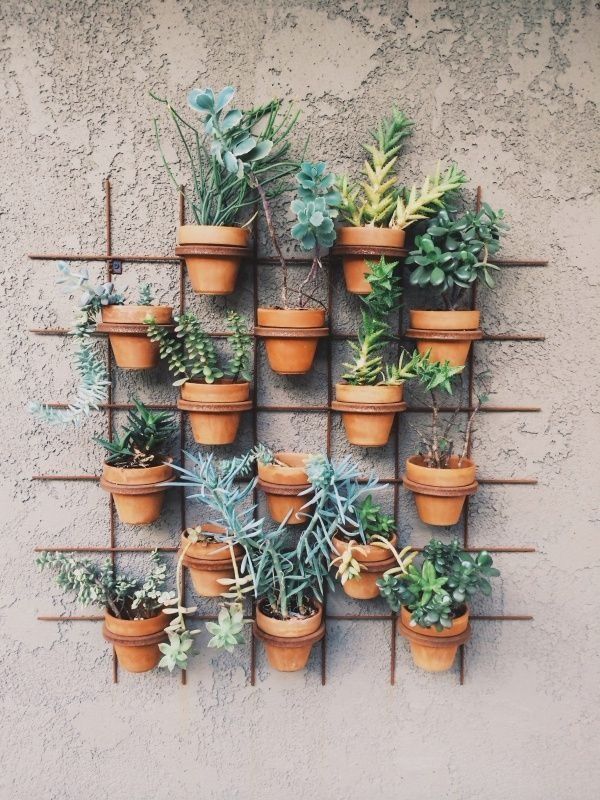 Make a wall grid by welding the iron rods or arranging them by any other method. Afterward, paint the iron grid in a pastel shade, so that it shines behind the green plants and create a focal point at a particular spot of your home. Once ready, you will be able to hang the pots in a vertical position and display the green beauties.
Lattice Vertical Garden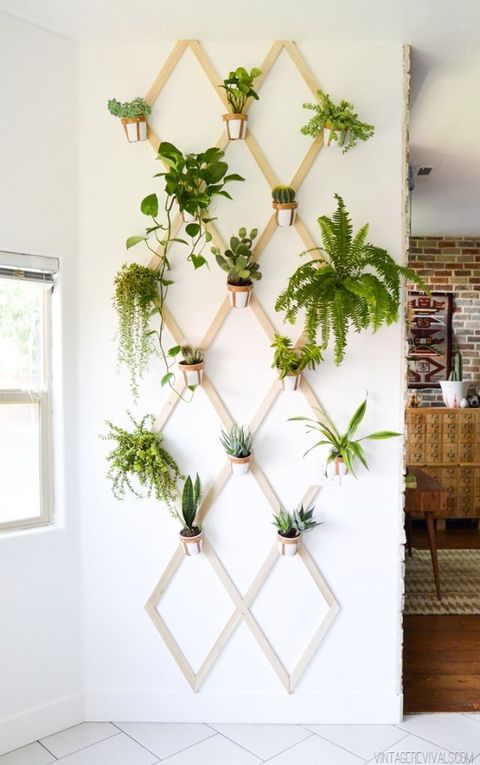 Take a lattice and secure it to a large blank wall of your house. Take lightweight and durable plant pots that you can hang on the trellis. Hooks are required to attach your pots and make them easy to move or detach. Position the planters around the lattice that you can rearrange whenever you want.
Vertical Herb Garden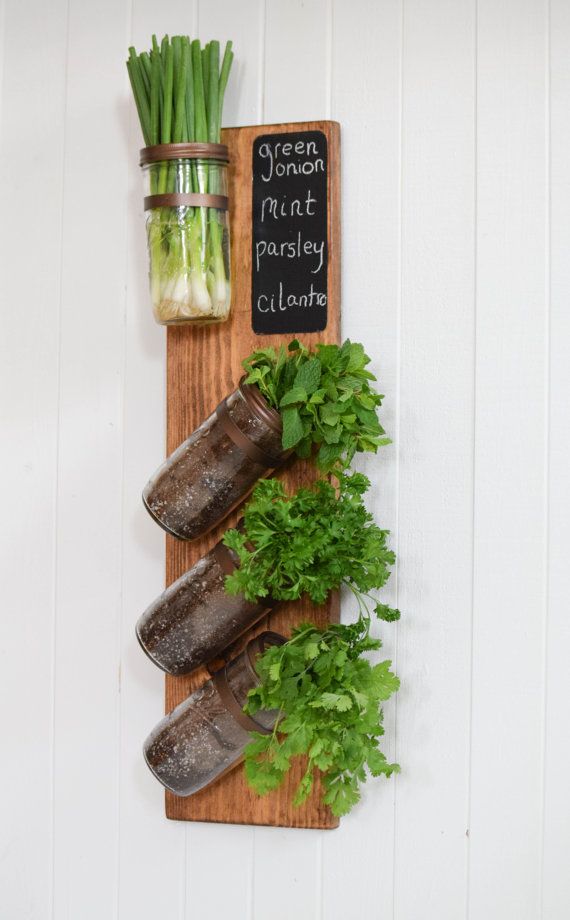 If you want to grow herbs in your small apartment, then a vertical herb garden is a perfect idea. Take a wooden plank and nail to an empty wall. Take old plastic water bottles and cut them around the neck using a utility knife. Fill plastic bottles with soil and plant and nail them on the wood plank in the vertical position. You are all set to grow your favorite herbs. 
Chalkboard Planter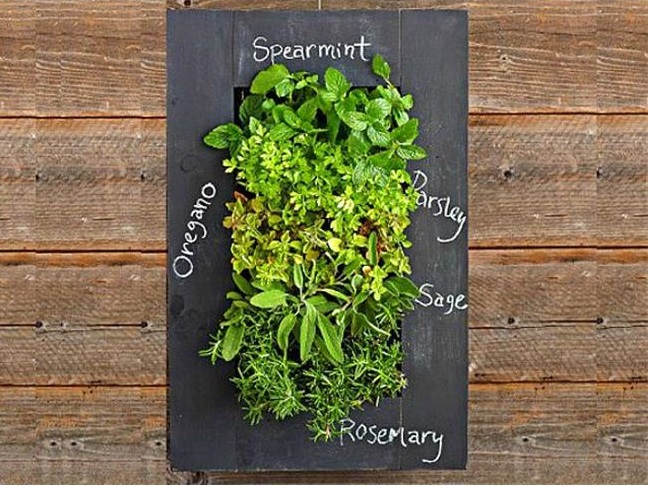 Take a chalkboard and hang it on a wall beside a bright east or south window for good light. Fill the planting frame with soil and plant and make sure to angle them in a position so that the entire garden receives light. Water well after planting and then wait for 2-3 hours to let the plants and soil sit before hanging.
Bottled Vertical Garden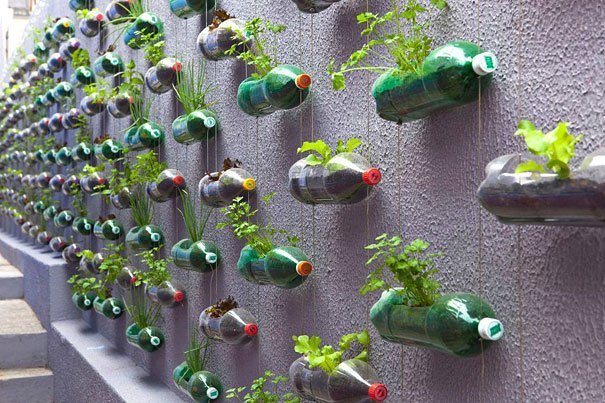 Time to put old mineral water bottles and soda bottles to some good use. Take old plastic bottles and make a rectangular cut on them using a utility knife. Make two holes at the bottom and two at the top of the bottle. Fill the bottles with soil and plant of your choice. Line the bottles on balcony railings or a wall by securely tying them with twine and your vertical bottle garden is ready.
Air Plant Vertical Garden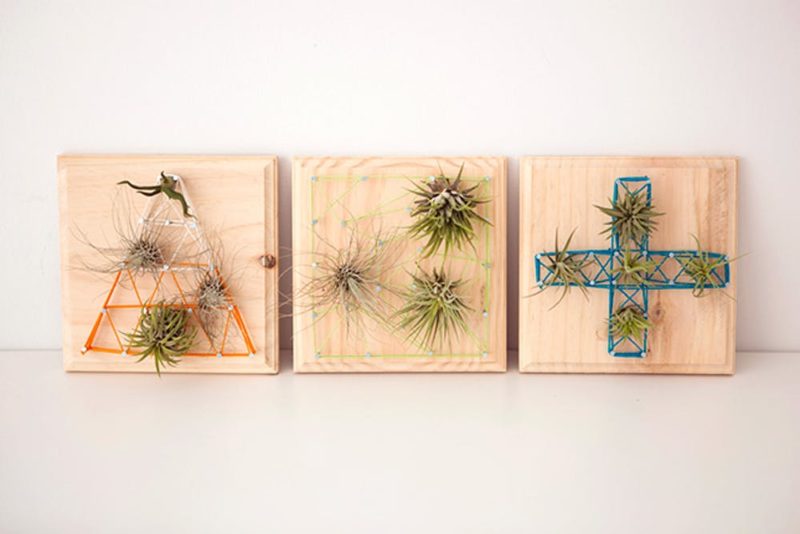 Air plants are the perfect green little beauties to brighten up any setting. To prepare the air plant vertical garden, you need wooden boards, nails, air plants, hammers, and scissors. Take the wooden board, hammer the nails in the board and make sure they are sticking out enough to have space to wrap the string. Tie the string to one nail and start wrapping in a pattern. Once done, you can place the air plants in the web of the string. Repeat the process with other wooden boards. In the end, nail all the boards to an empty wall. Or you can also display them oven a stand or side table.
Try these indoor vertical garden ideas to fill your small space with green beauties.