Succulents are plants that have unusual shapes, rich textures and thickened parts. The showy blooms of succulents make them a trendy decorative addition to any home. They can store water for longer periods of time. It makes succulents practical to grow in the dry and warmer conditions, which are typically found in the home. 
Add these popular indoor succulents to your collection that can thrive with little water and attention.
Burro's Tail
Burro's Tail is also known as the donkey tail plant. The succulent got its name because of the ability to grow up to four inches long with a shape that resembles a tail. Burro's Tail grows best indoors placed in a well-drained container. It prefers bright light for best performance. Let the soil dry out between watering, especially during winter when it isn't growing actively.
Jade Plant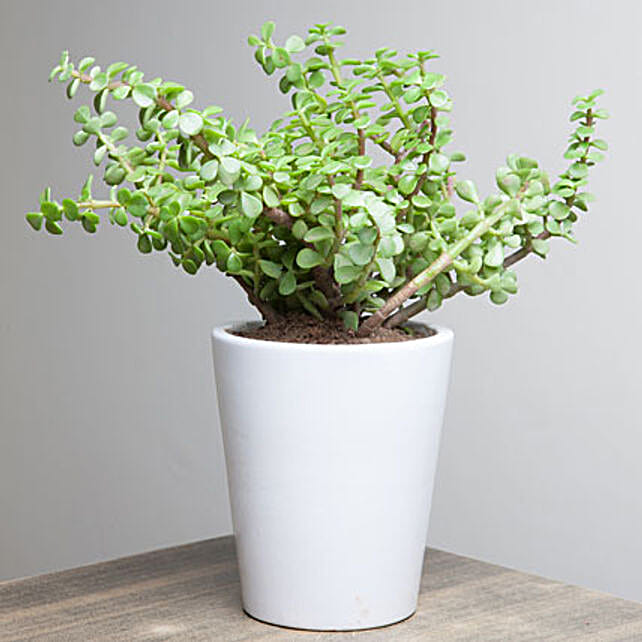 The Jade plant is native to South Africa, known for its thick stems and glossy green leaves. They do well in bright light. Water the plant when the soil feels dry. Do not overwater. The jade plant can get a bit heavy at the top, so plant them in a heavier container. 
Aloe Vera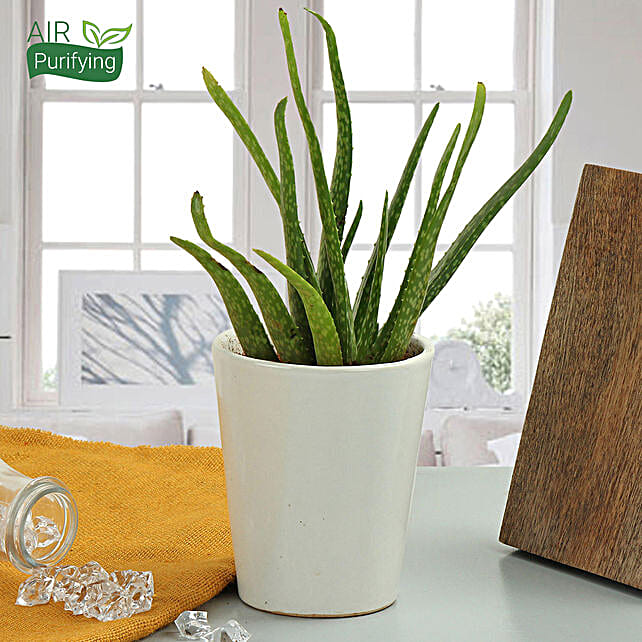 Aloe Vera is a succulent plant species known for its medicinal benefits. The sap found on the inner leaves is used to soothe burns and heal wounds. It is an easy to grow houseplant that's tough to kill. The plant should be kept in full light and watered when the leaves feel dry, or the soil gets dry between soakings.
Zebra Plant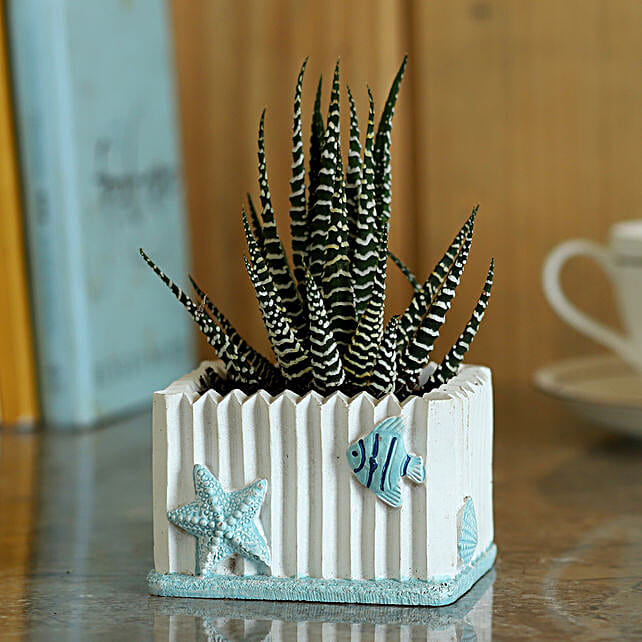 The zebra plant is small, contained and a perfect addition to interiors. The striking succulent gets its name from the horizontal stripes covering its leaves. It requires a moderate amount of sunlight and water. 
Pincushion Cactus
The pincushion plant is a cactus variety that has pointy spikes covering its exterior. The plant is named so because it is covered in white spines over the entire surface of the plant.  It is native to Mexico and produces vibrant blooms that are perfect for adding dessert vibes to your home. The soil should be well-drained. Make sure it dries out completely between watering.
Snake Plant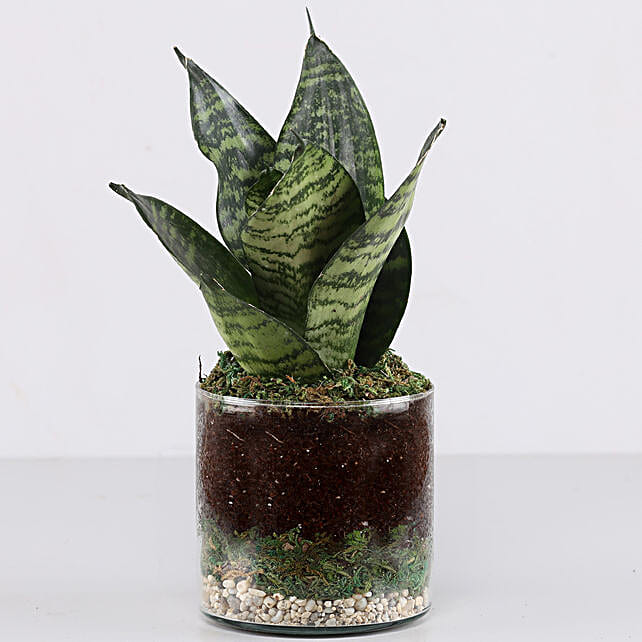 The snake plant is one of the easiest succulents to grow indoors. You can neglect it for long periods of time and still maintain its fresh look. It can survive in rooms with low light and little water. This plant can improve the air quality in your home by removing toxins and pollutants. 
String of Pearls
The string of pearls is a creeping succulent vine mostly grown in hanging baskets. It looks quite appealing indoors and adds a focal point to the room. Keep the plant in bright light. This plant has low watering needs, but in warmer regions, it requires moderate watering. 
Crown of Thorns
The crown of thorns is a great succulent for indoors. It adjusts well to dry indoor environments and room temperatures. Keep this succulent near a window where it can get about three to four hours of sunlight a day. Make sure to only water the plant when its soil is completely dry.
You can also gift these succulents to your loved ones as a token of greenery on special occasions.