With Diwali around the corner, everyone is caught up in the preparations. After all, there is a lot to prepare for ranging from festive wear and gift hunting to house makeover. Markets are gearing up for Diwali festivities, people are preparing to be with their loved ones. There is a lot of hustle-bustle and buzz around the festival. However, with the happiness of Diwali comes the darkness of pollution. Despite the government making efforts to educate the people about the ill effects of increasing pollution, we often see people bursting firecrackers. With an all-time high rate of air pollution, the risk of respiratory infections, pulmonary diseases, and heart diseases is also quite high. You may not realize the after-effects of increasing air pollution during the festive cheer. But once the festivities subside, you start noticing people around you falling ill or suffering from different types of respiratory diseases.
As they say, prevention is better than cure. So, it is wise to keep your home and surroundings fresh and clean during the entire month of Diwali. Adding plants to your home and office can be a thoughtful way of combating indoor pollution to a great extent. The indoor plants are a great way to give a green makeover to your home this Diwali season and also improve the quality of air. These plants absorb toxic chemicals present in the air and protect people from the harmful effects of pollution.
Here is a list of different types of Indoor Plants that you can bring home this Diwali.
Peace Lily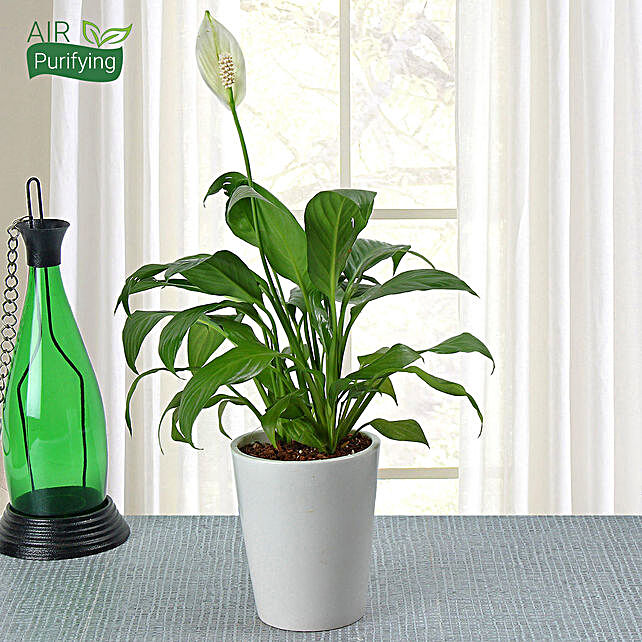 Peace Lily is one of the best indoor plants for cleaning the air. It has the ability to break down and neutralize toxic gases found in the air such as formaldehyde, benzene, and carbon monoxide. The peace lily plant requires medium-light to grow but make sure you do not keep it under direct light. This plant shows the sign of drooping when it needs to be watered. Due to its glossy green leaves, the peace lily plant would make a perfect addition to your home during the joyous festival of Diwali.
Snake Plant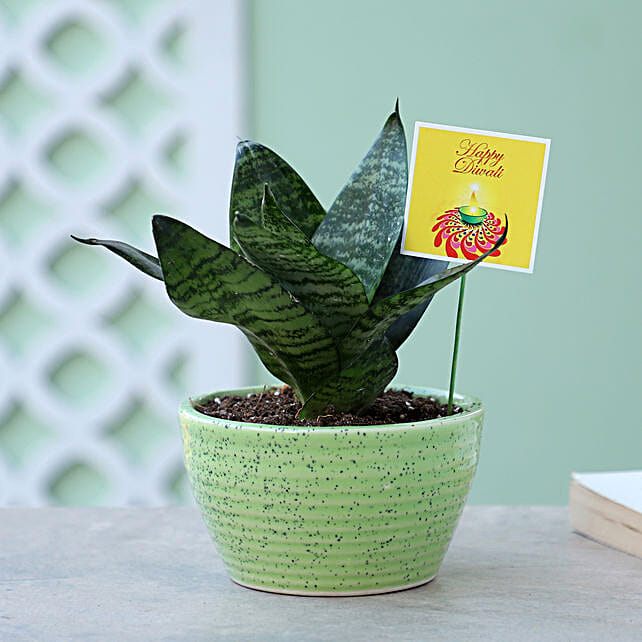 Snake Plant, also known as mother-in-law's tongue is a hardy succulent. It is a perfect plant for beginners, as it can survive in some of the toughest conditions. A little amount of water now and then can keep the plant healthy. According to studies performed by NASA, the snake plant is known to remove toxins from the air, such as xylene, formaldehyde, toluene, and nitrogen dioxide. It also releases moisture in the air and lessens airborne allergens
Spider Plant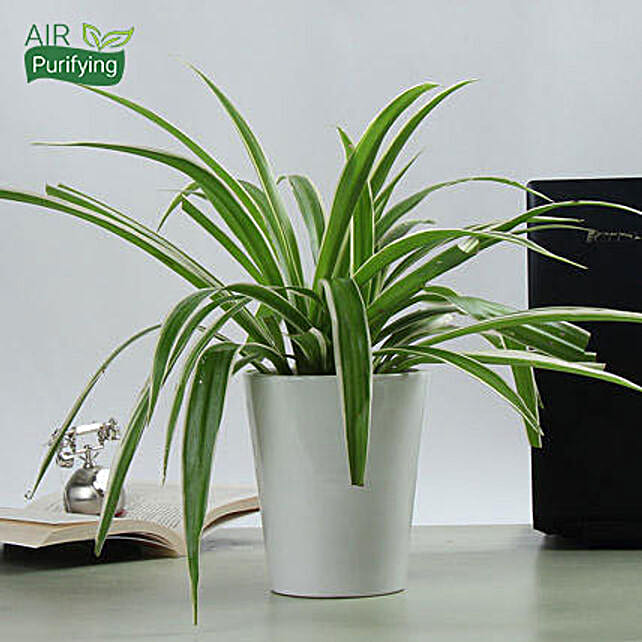 The Spider Plant is a perennial flowering plant that would make the perfect decorative element for the home during the festival of Diwali. According to the studies conducted by NASA, the three houseplants were tested for their ability to remove formaldehyde from the air and it was found out that the spider plant was the champ among all of them. It also removes contaminants from the air, such as ammonia and benzene. The spider plant can thrive in indirect sunlight and survive in temperature as low as 2 degrees. 
Areca Palm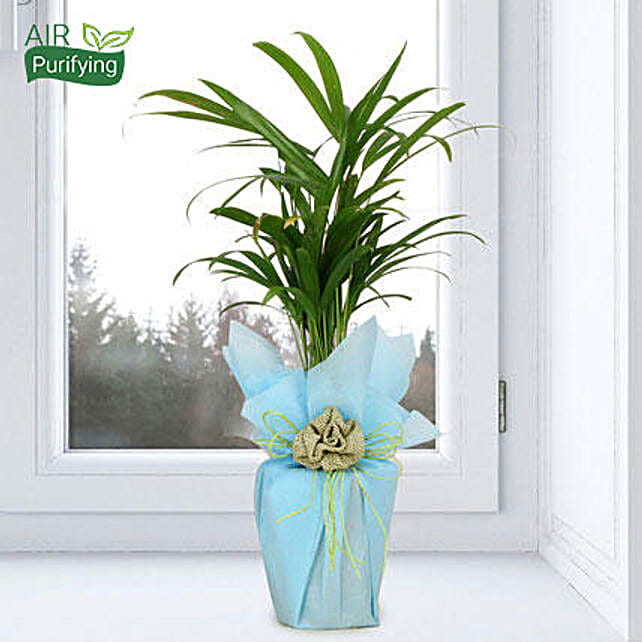 Areca Palm is a great choice when it comes to eliminating toxins and adding beauty to your abode. It is known to absorb poisonous gases, such as carbon dioxide, formaldehyde, xylene, and toluene from the air. In return, it gives clean oxygen. Areca palm is a low-maintenance plant that grows fast in optimum conditions and you need to clean its leaves every day. It needs to be kept in the sun once every three to four months. 
Money Plant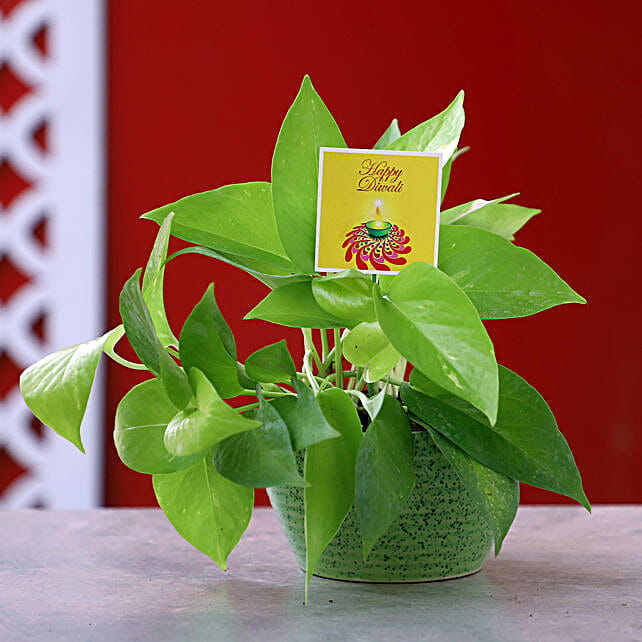 Apart from bringing in good fortune and prosperity, money plant absorbs the chemical toxins from the air, such as formaldehyde, toluene, benzene, trichloroethylene, and xylene and release fresh oxygen to breathe. It is quite a low-maintenance plant and the heart-shaped leaves of this plant add a refreshing look to the home interiors. It is suggested to keep the money plant in a semi-shaded area. There can't be a better choice than a money plant to bring home this Diwali and fill it with happiness, greenery, and positivity.
Keeping these plants at home will let you breathe easily and provide protection from environmental pollution. You can also gift these plants to your loved ones on Diwali and promote the concept of green gifting.