Who doesn't want to look good or grab all the limelight with a glowing skin? Be it a man or a woman, these days everyone seems to be very finicky about the skin quality. That may be because the number of skin diseases is increasing due to growing intoxicant in air. Well, we all know that green plants diminish that but with planting certain plants in your home you can enjoy a healthy skin.
Which plants help in what way are discussed below. Have a look and enjoy having the best skin:
Thyme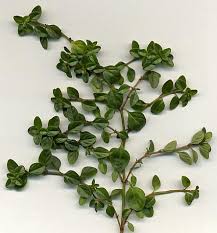 Not only in cooking but this plant can help you in having a great looking skin. It is actually a herb like a rosemary, lavender, or sage and it has an exotic aroma. It consists of phenols which are the reason behind its acne fighting skills.
Usage: Thyme is a great healer when it comes to treating oily and sensitive skin. Oily skin means the propensity of it falling sick more than often is very obvious. Clogging or blackheads are some common problems we face. With thyme, all these can be reduced. It also supplies enough antioxidants to skin and thus skin becomes healthier. You have to soak the leaves of thyme in apple cider vinegar for 2 weeks and then strain the fluid. Now, this resultant thyme fluid can be used as a spot treatment for a pimple prone skin. You may also use it as a skin toner daily. You can rub thyme leaves directly on your skin for a clearer skin. You can also mix thyme with witch hazel to reduce irritation and acne from your skin. And for acne and blemish problem, mix 1 tablespoon of thyme, 1 tablespoon of sour cream, half tablespoon of lemon juice, and 1 tablespoon of honey and blend well to a smooth paste. Rinse after 15 minutes of application on face.
Bay Leaf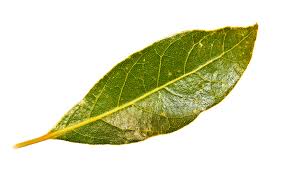 The magic of bay leaf is that if you taste it the taste seems to be a bitter one and has a pungent smell. But when that same leaf is added to food it leaves a mesmerising aroma. If put into soups, the wound of the body is healed faster. The collagen formation increases and thus healing happens faster.
Usage: Take bay leaves and warm it up a bit. Keep them in a warm oven for at least 12 hours followed by soaking them in olive oil for a month. Now take this oil and apply to the injured or spot areas of your body.
German Chamomile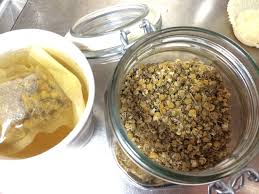 You must have heard about this one. These days Chamomile tea has been used extensively as a sleep enhancer. Yes, it has a soothing effect on mind and body and thus helps one to fall asleep at night. It is also proven that this plant has some anti-inflammatory qualities that erase all skin allergies and dark spots.
Usage: Green chamomile is a natural cleanser and bleach for skin. From removing dark circles to soothing skin irritation, it has a lot of benefits. You have to dry up the chamomile flowers in a warm oven for at least 12 hours and then soak them in oil (olive most preferably) for a month. You are now going to enjoy a problem free and irritation-free skin. Prepare some chamomile tea by pouring tea leaves in boiling water. Let it cool and now strain it and keep it in the refrigerator. Taking a cotton ball apply this tonic on the skin directly for a glowing and acne proof skin.
Aloe Vera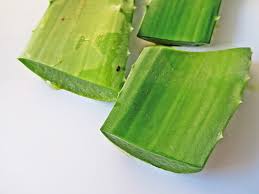 One cannot miss this beneficial indoor plant when it comes to skin care regimen. It is a tropical plant growing beautifully with small stems. You may keep it on your balcony or in the terrace and keep reaping the great rewards from the gels extracted from the stems.
Usage: There can be many ways to use aloe vera depending on the reason of using it. It prevents ageing of the skin, moisturises skin, lightens blemishes and acne, alleviates stretch marks, and heals sunburn. You have to mix 1 teaspoon of aloe vera gel with a half teaspoon of olive oil, and 1 teaspoon of instant oatmeal and apply on face. Keeping it for 30 minutes and rinsing with cold water would give you a younger skin. As a moisturiser, you can use aloe vera gel directly on your face and rinse after it dries up. For removing blemish and acne, you have to mix 1 tablespoon of aloe vera gel with 3 drops of lemon juice. For stretch marks and sunburn reduction, you can apply aloe vera gel directly on the affected area.
Cilantro or coriander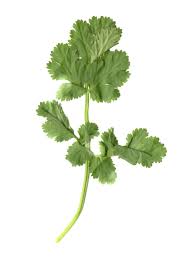 People call it by either of these names which we all know to be a part of garnishing food. The rich aroma of this leaf adds a lovely taste to any food. Well, please note that it also carries antiseptic and antifungal properties to evade all kind of skin blemishes.
Usage: You need an equal amount of fresh cilantro leaves and lemon juice to be blended smoothly. Now you have to apply this paste on those areas that have marks, white or blackheads and leave for 5 minutes at least. Then rinse it off for a glowing skin.
Apart from providing a good layer of oxygen in your home, these plants would also be the home remedy for any beauty problem. So, give a thumbs up to buying these plants.