"Every Flower is a soul blossoming in nature" – Gerard De Nerval
Flowers have been the universal messengers of love since time unknown. When it comes to conveying your innermost feelings for the special someone and you are at a loss of words, flowers serve as a powerful expression of love. Whether it is the beginning of a new romance or you want to rekindle an old flame, a gift of romantic flowers always stands out. Saying 'I Love You' with flowers leave a lasting impression, which is deep enough to make the recipient get lost in the magic of love.
Read further to know about the famous love flowers that can help you express lovey-dovey feelings with ease.
Roses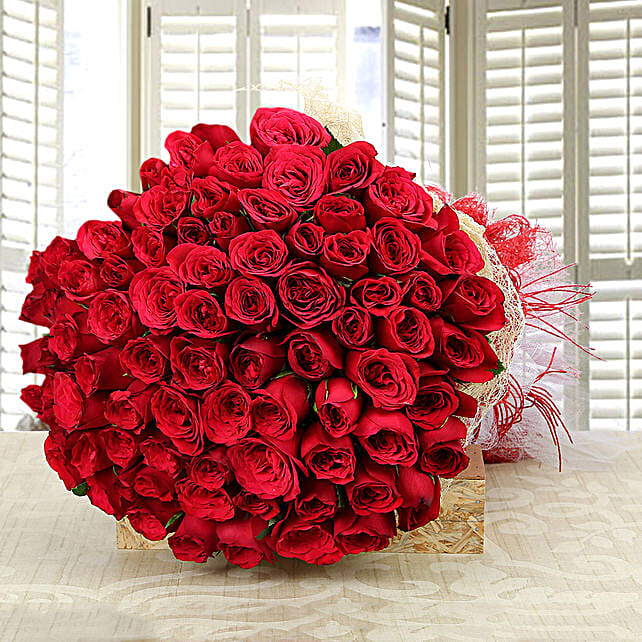 Of course, the list of romantic flowers would be incomplete without this one. The red roses symbolize love, romance, perfection, and beauty. A classic red rose bouquet is best to enchant your beloved and enhance the romance in your relationship.
Tulips
The feeling of first love is a bit crazy when you start to feel all emotions at once. And tulips are the ideals blooms to represent this feeling. The dainty blooms arranged beautifully in a bouquet or bunch oozing sublime fragrance are sure to make your beloved feel even more special.
Lilies
Lilies stand for a lot many things- purity, love, unity, and fertility. If you are infatuated with someone or want to compliment the beauty of someone you love a lot, express your feelings with a bouquet of lilies. These heavenly blooms will convey your emotions with extra effect.
Orchids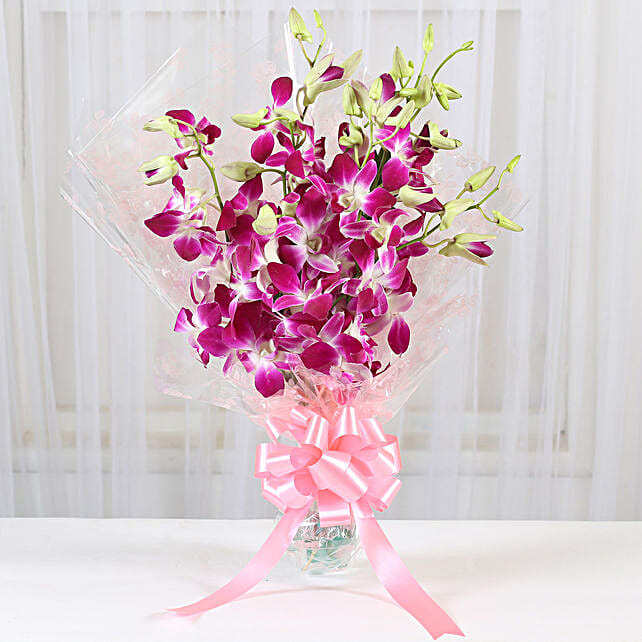 Most common floral gifts among lovers, orchids are the symbol of delicate beauty, refinement, love, and luxury. If you deeply admire a man or a woman in your life, a splendid arrangement of orchids would be a fitting gift to express your feelings.
Sunflowers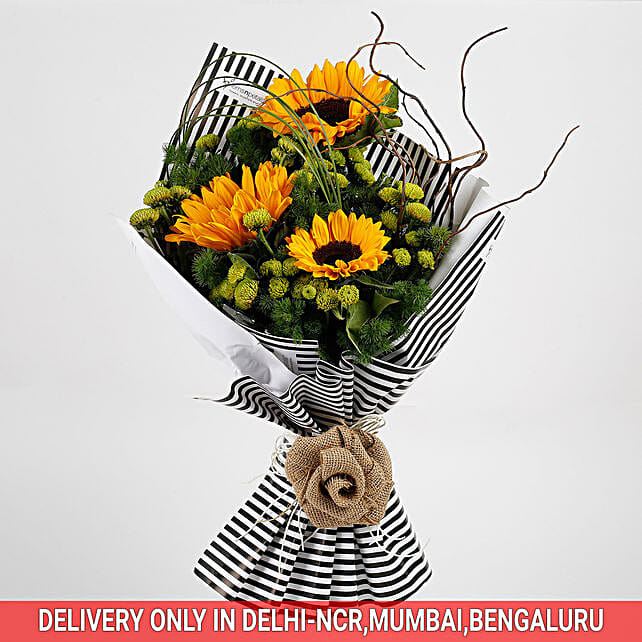 The sunflower is the symbol of the Sun that symbolizes love, admiration, happiness, positivity, and energy. They make the best floral gifts to show your loyalty and friendship to the person you love for a long time.
Iris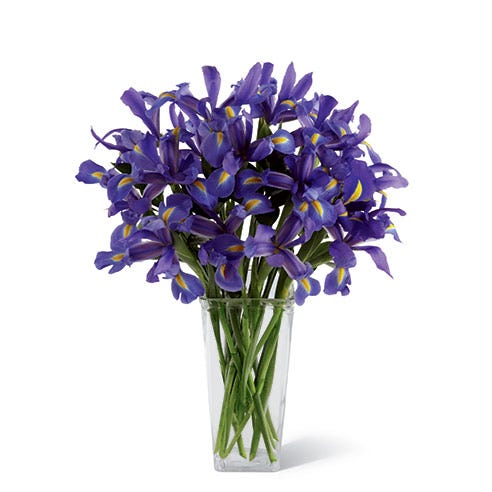 The beautiful blue irises represent hope and faith that convey deep sentiments. It is also believed that blue irises have the magical power to attract a new lover. A bouquet of the blue iris is the perfect option to express your selfless love towards your beloved.
Carnations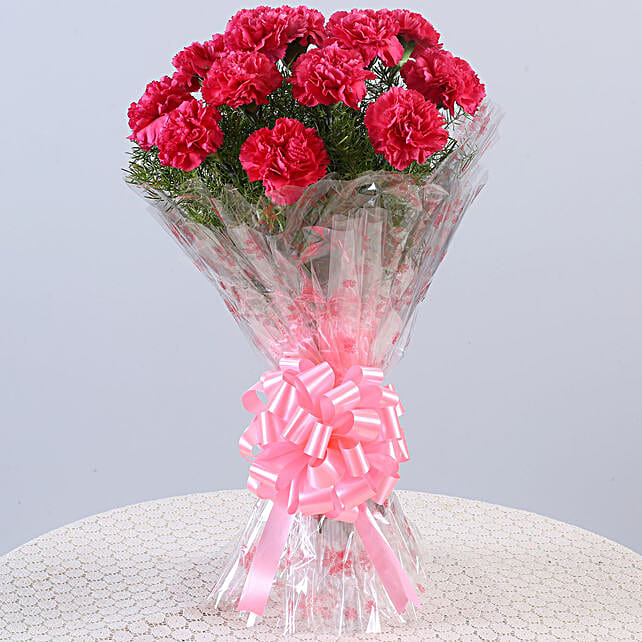 These gorgeous ruffled blooms are a little less romantic gesture than roses. The carnations represent love and fascination, which make them appropriate for a first date or a casual romantic occasion. Where light red carnations convey admiration and adoration, the dark red carnations articulate the profound feelings of love and affection.
Gerbera Daisies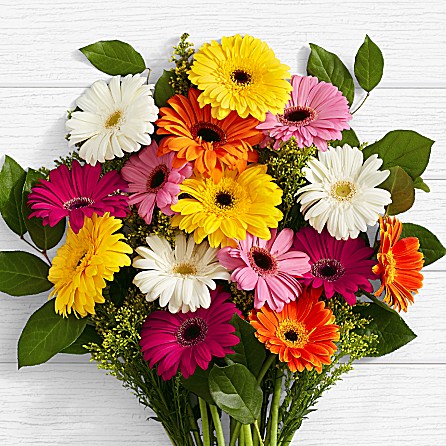 The symbol of beauty, purity, and innocence, gerbera daisies are the perfect flowers to start your love story on a romantic note. If you want to confess your love to the girl of your dreams, then it is best to delight her heart with a beautiful bouquet of gerbera daisies and increase your chances of getting a yes for the answer.
Chrysanthemums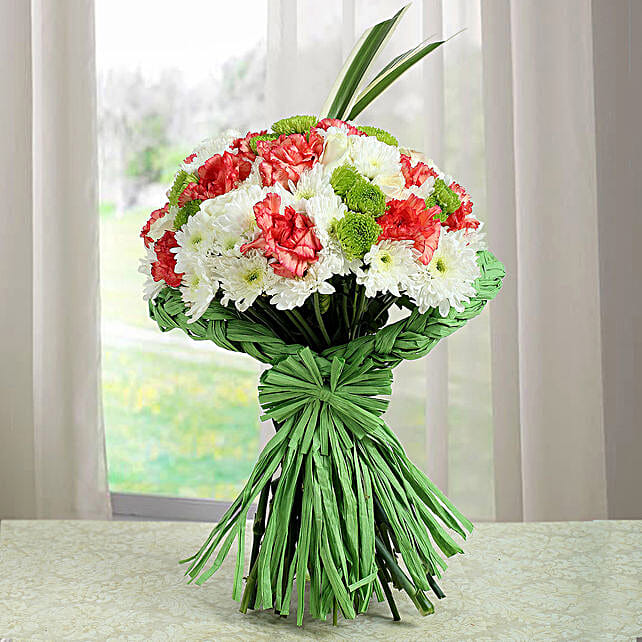 Most popular flower in the world after rose, chrysanthemum is known to represent love, happiness, joy, and longevity. Gifting or receiving a bouquet or arrangement of red chrysanthemums is considered as the symbol of love. Gift these to your lovely lady to convey your passionate love for her.
Peonies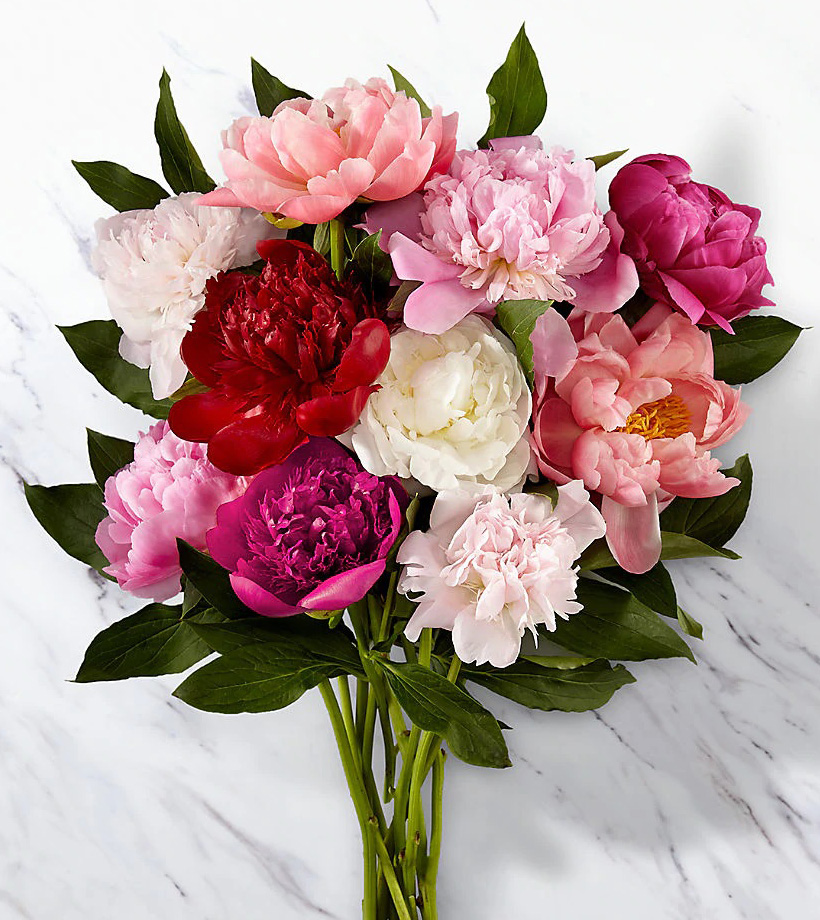 The peonies come across as the strong symbol of love, romance, beauty, and grace. A bunch or bouquet of peonies makes a great gift for your crush or lover that show how deeply you feel for them.
Speak your heart out to your beloved in the language of these gorgeous flowers and make them fall in love with you all over again.