The pandemic has been stressful for everyone. Coping with the disruption in the normal routine has been quite overwhelming. Being in lockdown or isolation can have a deep impact on our mental health. Social distancing can increase stress and anxiety among many. People feel that they have no control over the situation. They feel cut off from the rest of the world. 
Coping with stress in a healthy way will help you focus on yourself & ease negative feelings. This World Mental Health Day, practice self-care in the following ways:
Do Things That Make You Happy
Make time for projects that make you happy. Pursue your hobbies or passion. Do more of whatever you enjoy. Focus on positive things. It's tough but not impossible.
Make a routine
Get up on time. Take a shower. Get dressed (even if you don't have to go anywhere). Make a to-do list of all things you want to achieve each day. A routine will help you stay focused & create a sense of productivity.
Stay Active
Take care of your body. Exercise regularly. Try indoor workout exercises. Do stretching. Practice meditation. Eat Healthily.
Get quality sleep
Lack of sleep is one of the main causes of depression. Get therapeutic sleep. Try to wake up & go to bed at the same time every day. Take 6-7 hours of sleep every night. Reducing screen time two hours before bedtime will also help.
Grow Plants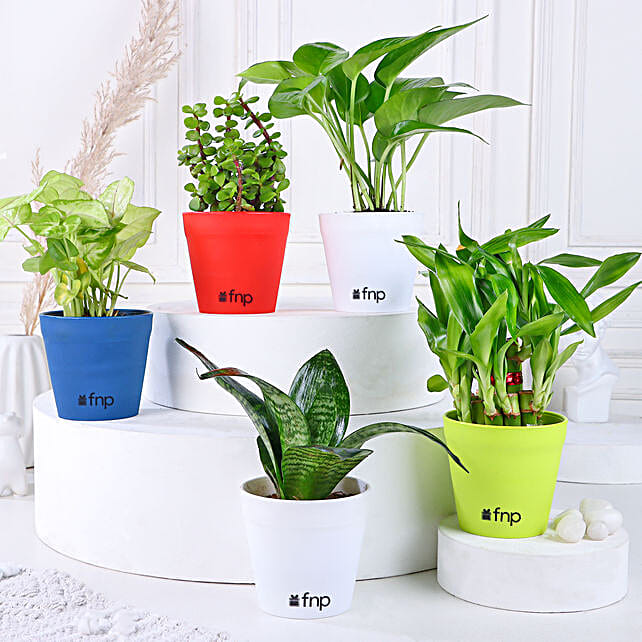 Growing plants is a healthy hobby. Taking care of greens and watering them is a stress-relieving exercise that can improve the way you think. Some researchers have discovered that talking to your plants can help them grow faster. Talking to plants is therapeutic, just like talking to a friend or a companion.
Fight boredom
Catch up TV series. Watch movies. Make time for reading. Play indoor games with your family members. It will help you beat boredom & stay mentally active.
Connect with friends
Stay in touch with your friends. Talk over the phone or through Zoom. They'll be delighted to hear from you. Send out a text to see how they are doing.
Talk about it
If you are feeling alone or stressed or depressed, talk to your friends or family about it. Getting your feelings out of your head will help you relax. Talk to others and ask if they need help. Helping others with their problems will make you happy & give a sense of satisfaction.
Limit social media intake
Most importantly, do not believe everything you see on social media. If it becomes overwhelming, try to avoid it. Seek trusted information. Mute triggering information or videos.
Try to take care of yourself. This too shall pass.