Having a sibling who is as fond of food as you is a blessing. With them, you can go on those fun food spree sessions and relish new delicacies. Furthermore, choosing the right Raksha Bandhan gift for your foodie sibling is the easiest task. You can get a trove of their fav delights, and Voila, you are good to go. If you agree with us, get ready to dazzle your foodie sibling with the sweetest Rakhi gift combos! Scroll down and know more!
Sneh Gleaming Rakhi Set & Shakkr Assorted Chocolates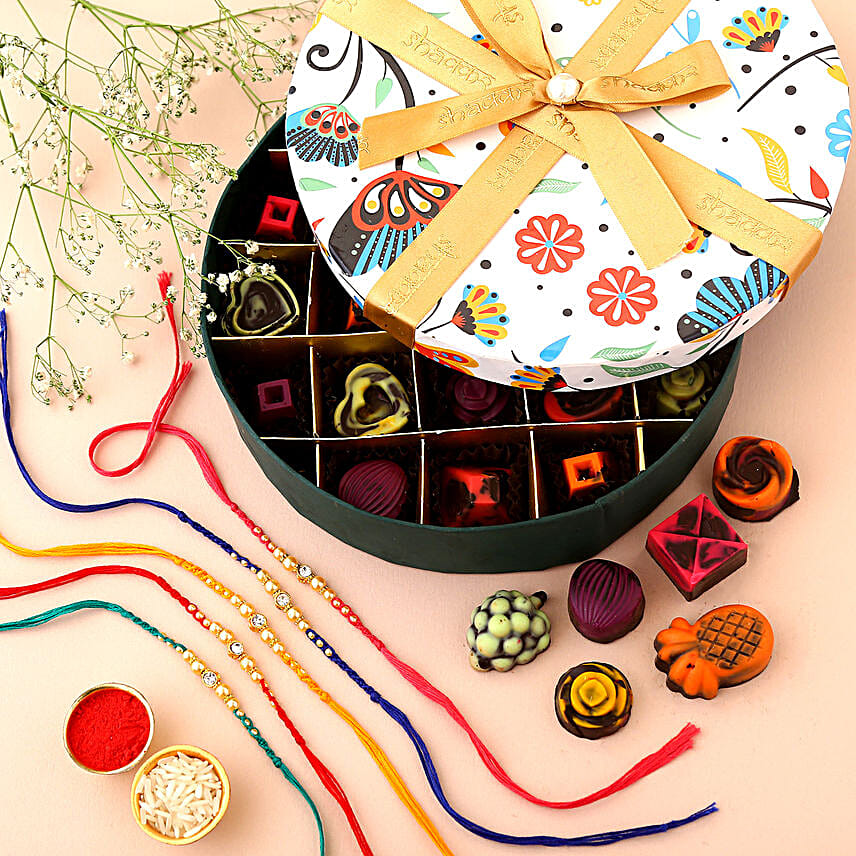 Get ready to surprise your brother with a combo of beautiful rakhi and delicious assorted chocolates as this one will leave them drooling!
Gourmet Red Box Hamper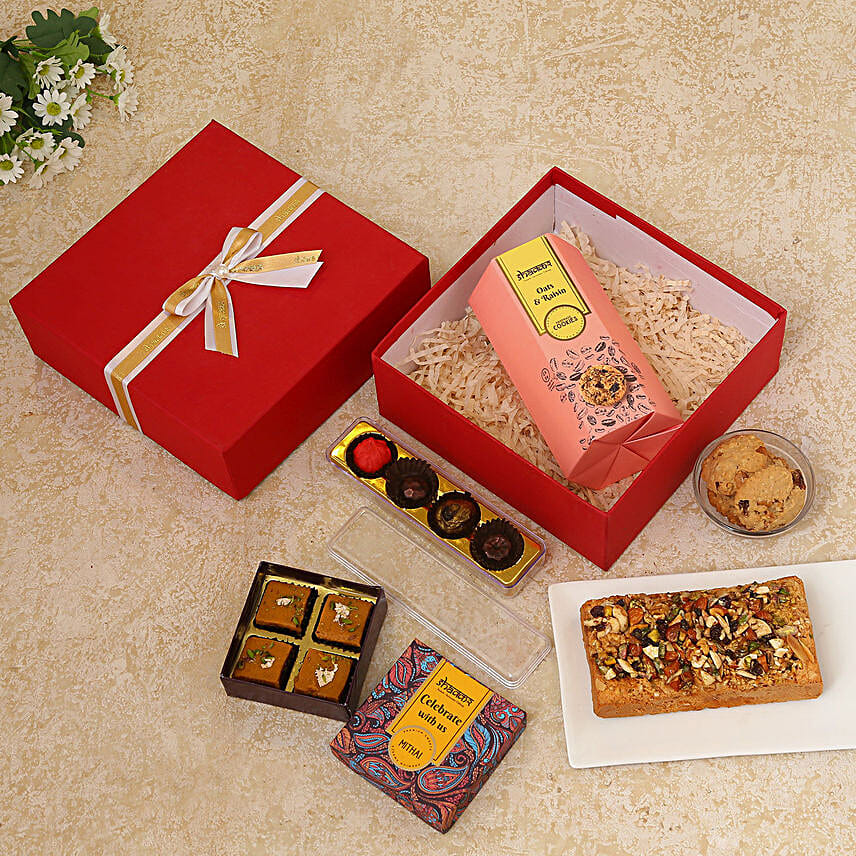 Whether you are looking for the sweetest present for your sister, brother or sister-in-law, this Gourmet red box is made for you. It has mouth-watering tea cake, cookies, truffles and more!
Ethnic Rakhi & Milk Cake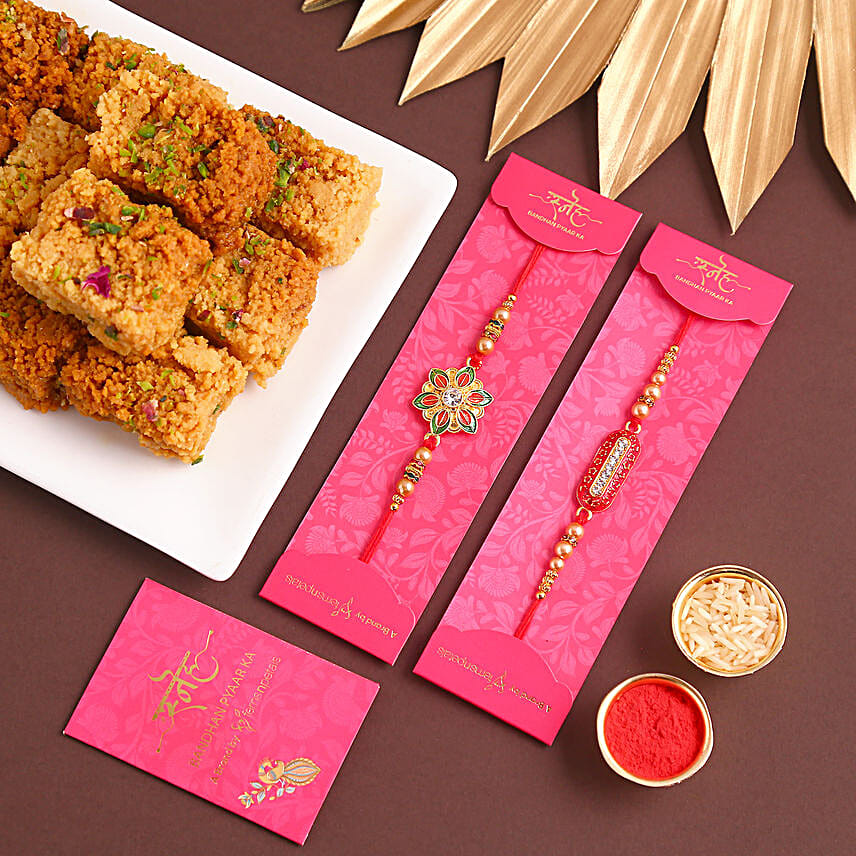 Are you looking for a present for your brother who is crazy about traditional sweets? Then you ought to buy our terrific rakhi with sweets hampers. They are curated with sweets like Milk cake, Gulab Jamun, Motichoor Laddoos, and more.
Dairy Milk & Orchids With Truffle Cake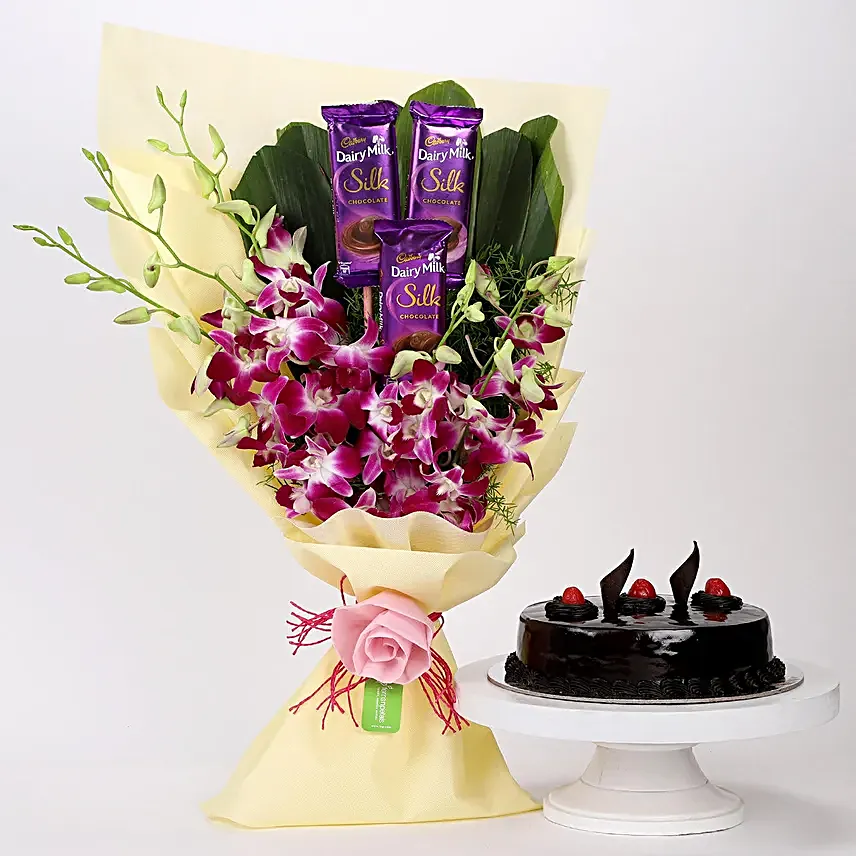 The next one on our list is made for your sista. Our lip-smacking combo of Dairy milk chocolates, Truffle cake, and a pretty bunch of orchids.
Pastel Blue Gourmet Small Hamper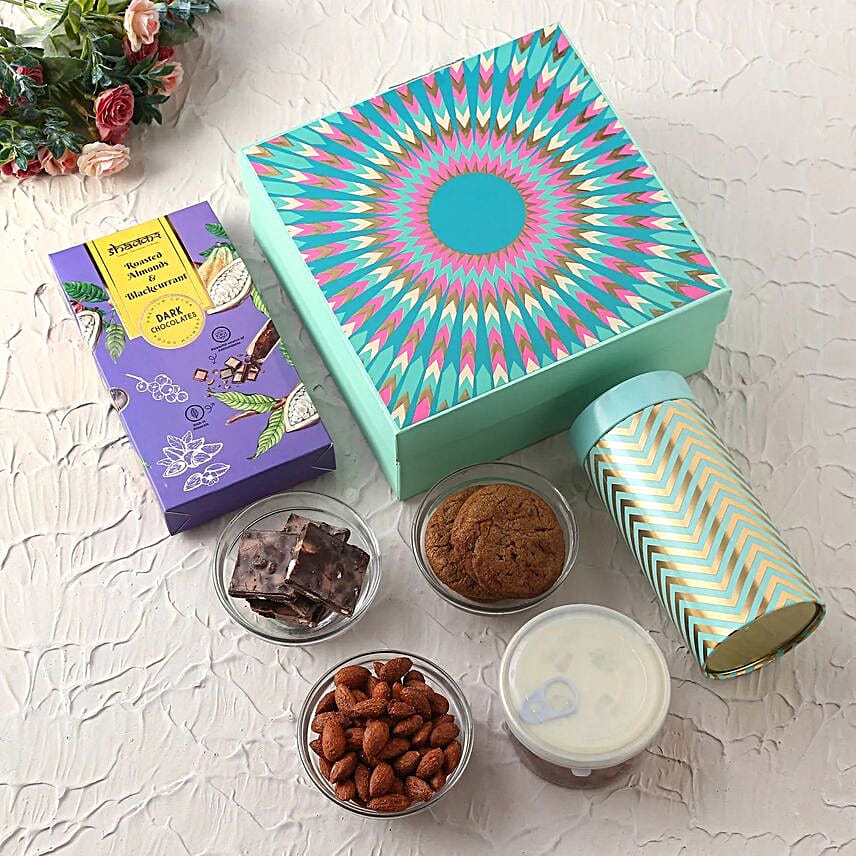 Become the stunner of the family by surprising your cousins or siblings with this pastel blue hamper that is made of Almond & Black Currant Chocolate, Masala Crispy Chips, and Flavoured Almond and more.
Wellness Box Hamper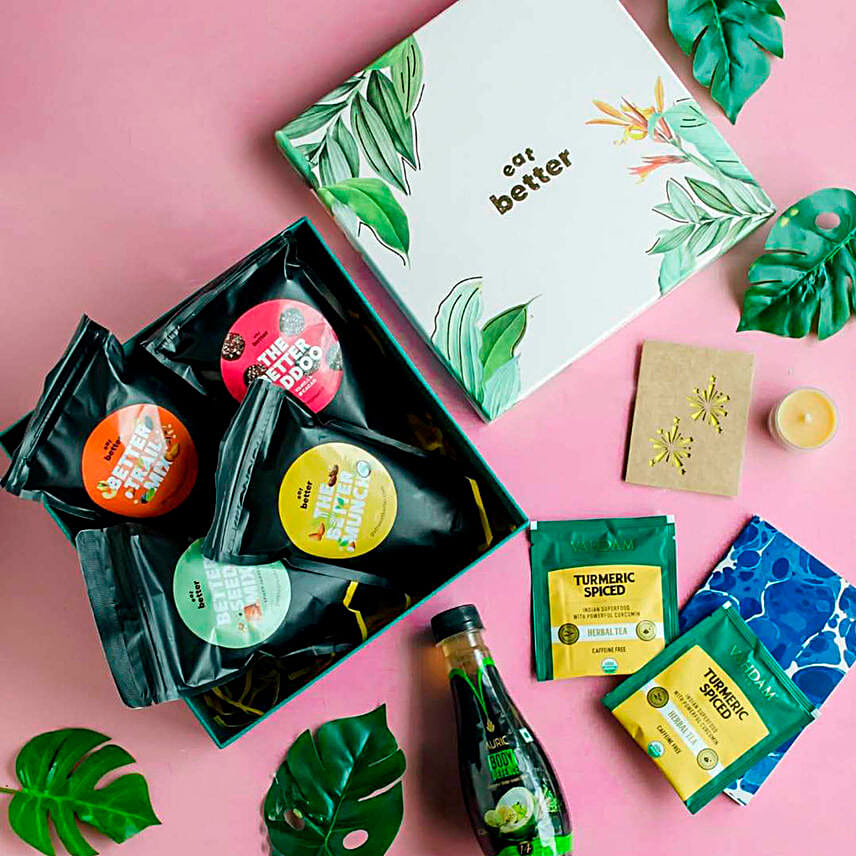 Do you have a sibling who loves desserts but is on a fitness journey? Then get this wellness box to hamper for them. It has seed mix spiced jaggery, Laddoo Vanilla Cacao and more healthy treats.
Chocolates And Dry Fruits Jute Box Hamper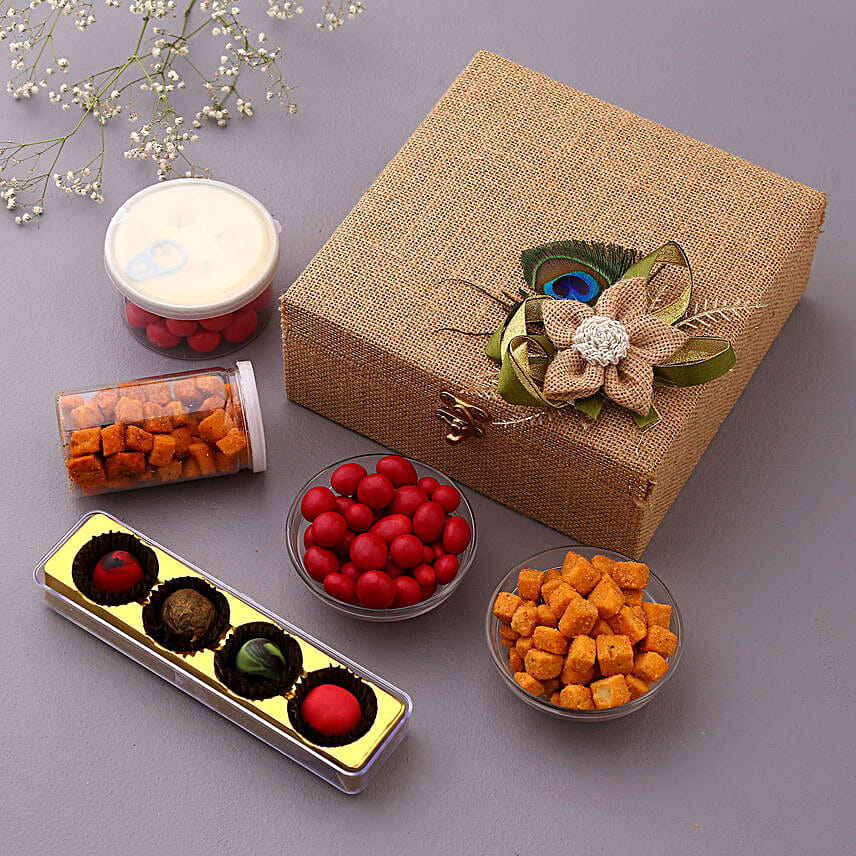 Packed in style and with love, the last hamper on our list will make your sibling go gaga. From cashews to cranberries, it has the most delectable items.
Also Read: