A wedding anniversary is the celebration of love that nourishes the relationship between any couple. It gives the couple a chance to shower one another with unconditional love and care. There are plenty of ways to commemorate this important day with your partner. But if you want to make a wedding anniversary memorable for your partner, you need to think harder and come up with an amazing anniversary surprise gift. 
Rose is the eternal symbol of love. And the beauty of this bloom makes it a perfect option to celebrate the passion and romance in a relationship. Forever rose is the latest addition to our list of beautiful roses that stands the test of time and stay in perfect condition for up to two years. These preserved roses do not need regular maintenance and watering like ordinary roses. And still, they look and feel fresh for a long time. It will become the perfect symbol of your timeless love for your partner and do miracles to your love life. Read further to know how you can celebrate or make milestone anniversary years special for your partner with forever roses.
1st Anniversary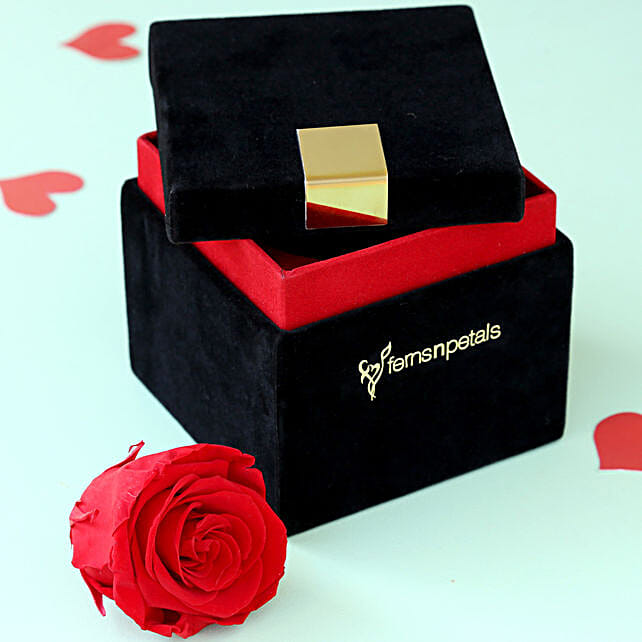 The red rose reflects beauty and perfection. It superbly symbolizes the first year of marriage that is full of many firsts, like first birthday celebration together, first festival, first fight, and many more. The gorgeous red forever rose will make a perfect 1st anniversary gift. So, surprise your partner and celebrate the mushy moments that strengthened the first year of your married relationship.
5th Anniversary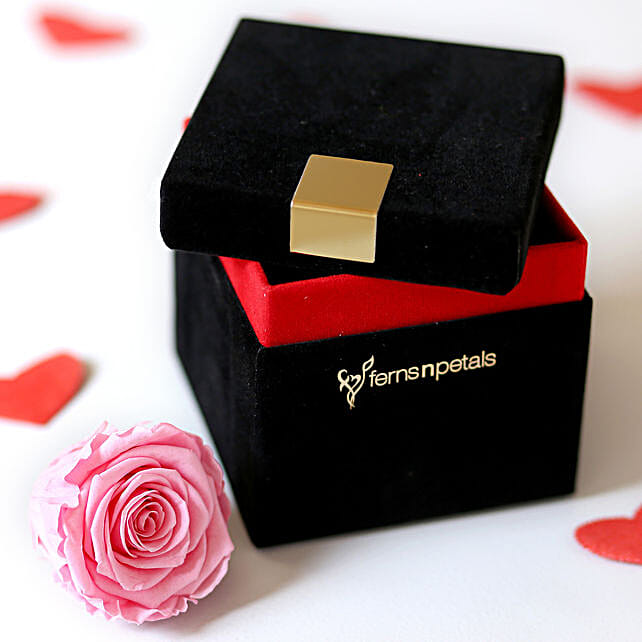 Five years of marriage is a long time that indicates your strong marriage bond. It is a reminder of the connection the two of you formed with each other. With an orange forever rose, you can convey your admiration towards your partner on the 5th marriage anniversary and say that 'you are proud of them.' Or a pink forever rose would be ideal to convey gratitude towards your partner on the 5th marriage anniversary for staying by your side through thick and thin.
7th Anniversary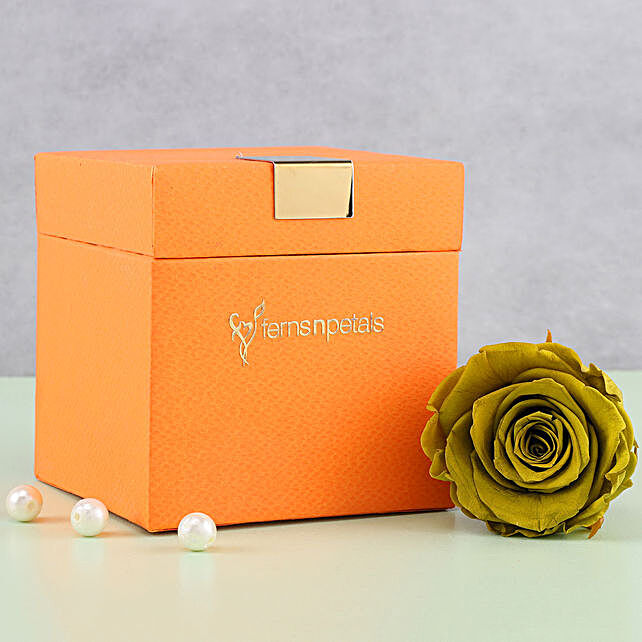 The 7th marriage anniversary comes along with the seven-year itch tag. People often believe that happiness declines after around the seventh year of the marriage. The green rose represents cheerfulness and rejuvenation. Therefore, a green forever rose would be excellent to gift your partner and add moments of laughter to your seven-year-long-marriage.
10th Anniversary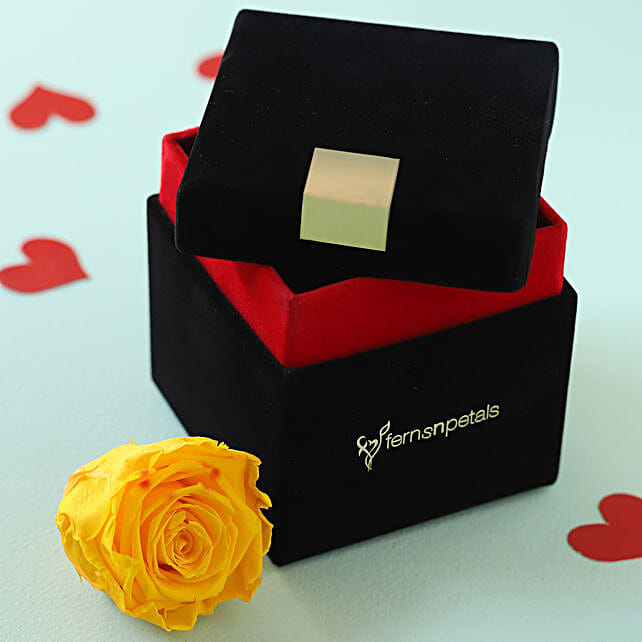 The celebration of the first decade of marriage brings together all of your little memories, therefore, the celebration has to be special and memorable. Yellow roses are considered the happiest flowers. By gifting a yellow forever rose, you can brighten up the day of your partner instantly and fill it with utter joy and excitement. Your significant other would truly appreciate the thoughtful gesture, which will strengthen your relationship in a beautiful manner.
25th Anniversary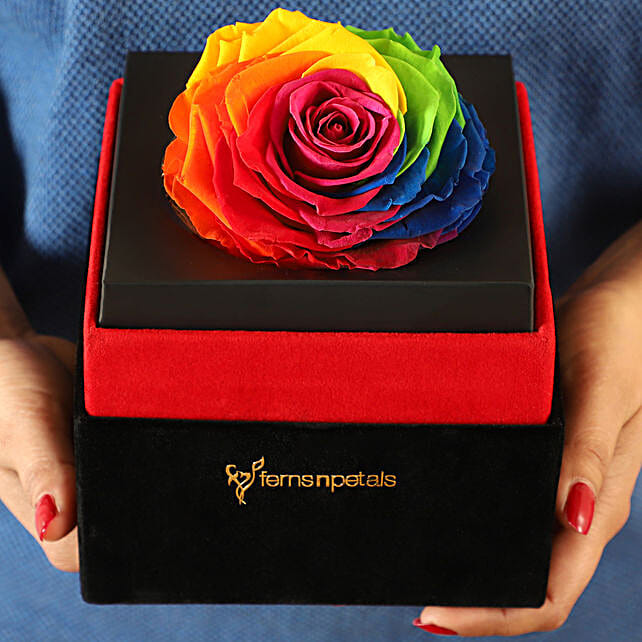 25 years of marriage is a big milestone that deserves special recognition and celebration. With an unforgettable gift, you can thank your better half for putting up with your craziness. Also, don't forget your incessant tantrums and poor jokes for all these years. There can't be anything better than a splendid rainbow forever rose to celebrate your long and happy marriage with your fabulous partner and make every bit as special. 
The true symbol of royal and timeless love, forever roses will help enchant your partner in the most romantic manner possible and make anniversary surprise special for them.