Another important date, 23rd September has arrived in your calendar and you must do something special on this day because it is Daughters Day. In our last blog, we have described various ways to make your daughter feel special and today, we would talk about some unique Daughters Day gifts that you can buy for her. She is the Princess of your kingdom and your only goal is to keep her happy and safe. Our unique gifts depict that intense love and care you have for your daughter. Therefore have a look at these options and start ordering now as only 3 days are left for Daughters Day.
Bouquet of Chocolates: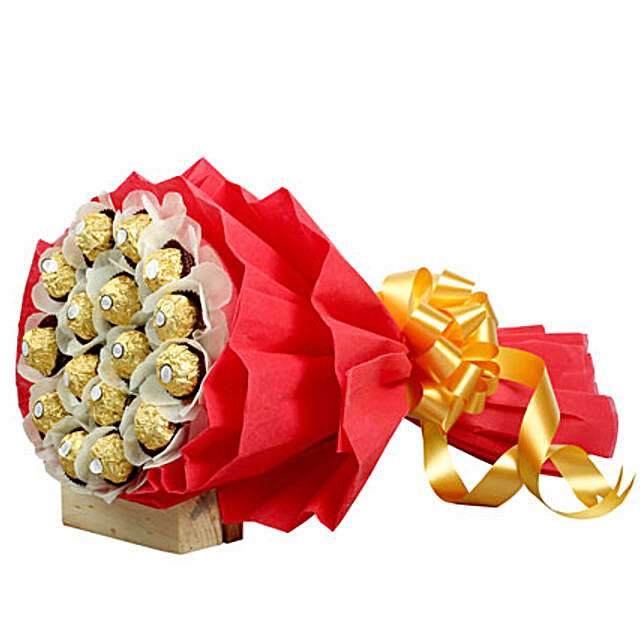 Nothing can replace the classic appeal of chocolates when it comes to greeting someone on any kind of special occasion. Everyone loves the sweet, smooth, sometimes nutty and crunchy taste of chocolates. So, on this upcoming Daughters Day, surprise your darling daughter with our majestic bouquet of chocolates. Even if she is health conscious, a little bit of spoiling is ok. She would be delighted for sure to receive such a stunning gift.
Designer Cake: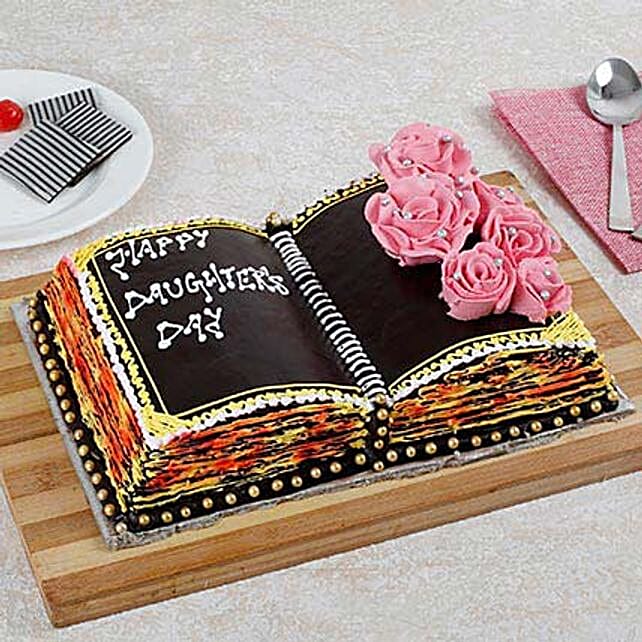 You cannot celebrate any special occasion without a cake! When it comes to cakes, we have the best ones in town. Our category of designer cakes is an awesome one. You would find fondant cakes, semi-fondant cakes, cream cakes, and cheesecakes too in our online portal. For this Daughter's Day, our skilled cake artists have come up with some special cakes that would simply melt her heart. All these alluring daughter's day cakes are available in chocolate, vanilla, butterscotch, red velvet, strawberry, black forest, truffle, and other flavors.
Trendy Backpack: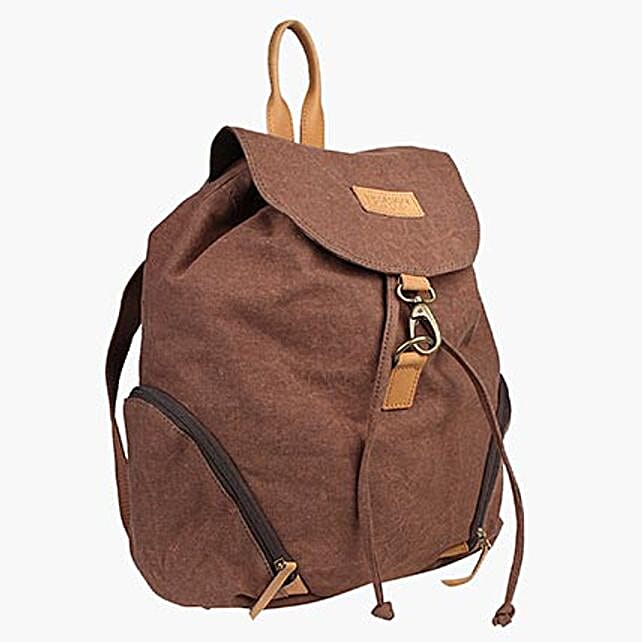 A backpack is a style statement which forms an important part of any teenage girl's wardrobe. For going to college or for a casual get-together with friends or for a road trip, a backpack is all she needs. So, this would be one of the best Daughters Day gifts to cheer her up. She can gladly pack her clothes, scarfs, junk jewelry, pen, diary, and bottle in it and leave for her next trip.
Personalized Table Clock: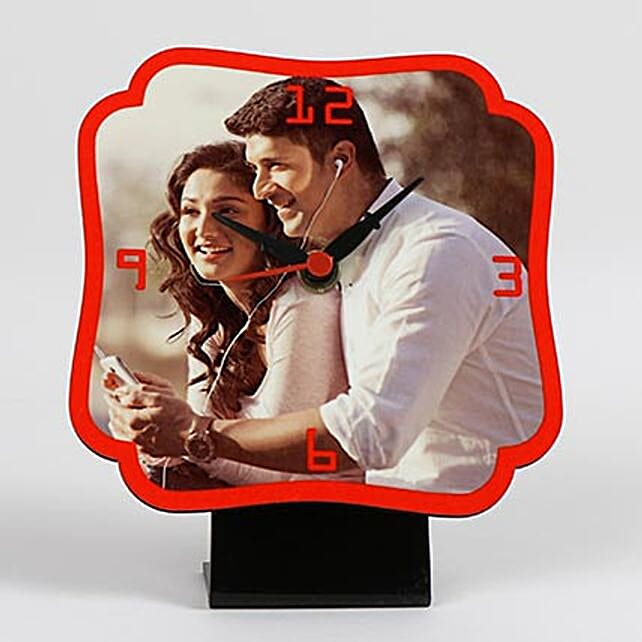 In this high-tech age, things like table clock are losing its charm. people simply refer to their smartphone to check the time or digital clocks. But apart from showing time, a table clock also adds much beauty to a table and the room. You can get personalized table clocks as Daughters Day gifts for your beautiful daughters. Pick up the best mom-daughter or dad-daughter duo for this gift. This selected image would always remind your daughter of the love, care, and support she gets from you.
Favorite Perfume: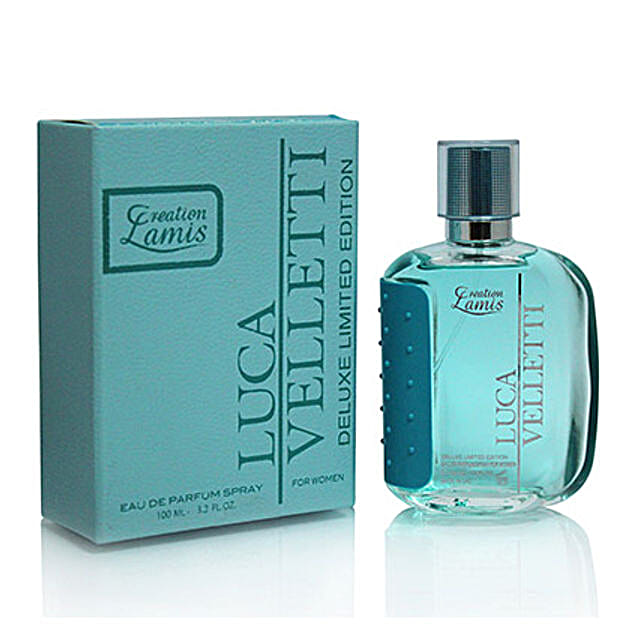 Perfumes form the most important part of fashion. Without that, you are not fully dressed. More than men, women have a knack for perfumes. So, being a parent, you must be knowing her favorite brand of perfume – right? But check her wish-list of women's perfume – there must be certain brands of perfumes which she aspires to own. Surprise her by gifting that perfume which she has been dreaming for some time now!
Spa & Cosmetics: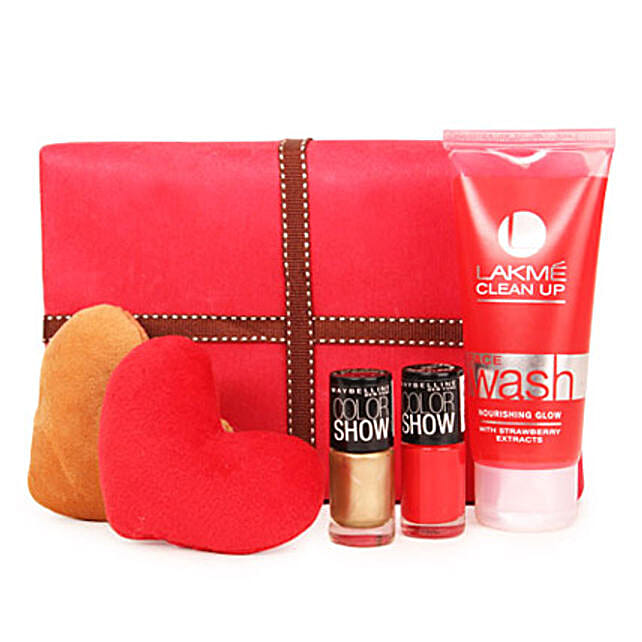 In the category of spa and cosmetics, there are many things to look out for. Spa cream, lotion, masks, or oils would be one of the best Daughters Day gifts to pick up for your sweetheart. Among cosmetics, you can settle for Mascara, Kohl liners, Lipsticks, Nail Polishes, etc. This is a broad category to choose a specific product and don't forget to know her favored brand before buying any spa or cosmetic gift.
Indoor Plants: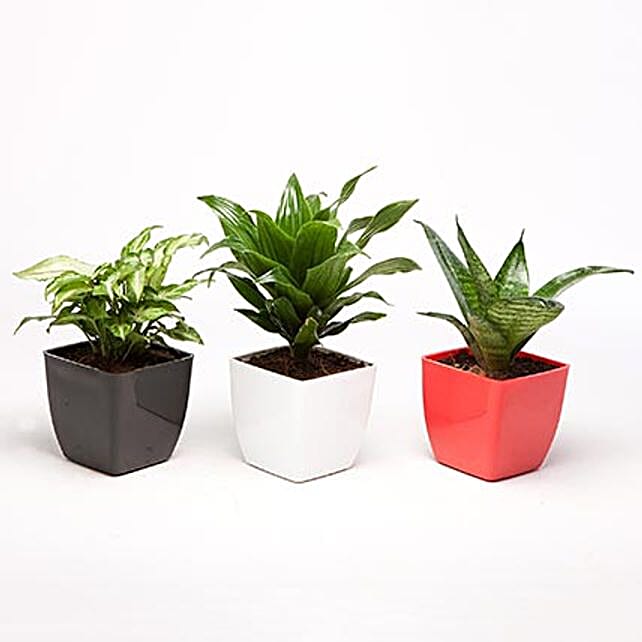 Plants are the noblest of all gifts. The level of pollution outside is harmful and toxic and one cannot do much to combat that. But by bringing indoor plants, one can enjoy fresh and toxin-free air at least inside the home. There are plants like Areca Palm, Syngonium, Snake Plant, Peace Lily, Jade Plant, Money Plant, Ficus Microcarpa, Aloe Vera, etc. which not only makes air cleaner but also adds much beauty to the home. Instill the love for plants in your daughter by gifting her green plants on daughters day.
You can find all these and many more Daughters Day gifts on our official website. Hurry up and make your Princess feel special on 23rd September 2018!
You Might Also Like: