Rose is the pride and honor of the floral world. It is the most famous flower in the world and is present almost everywhere across the globe. The beautiful appearance and fragrance are the factors that win the hearts of people worldwide. Rose signifies love, romance, passion, determination, courage, refinement, elegance, grace, charm, and desire. So, for centuries, roses have remained a classic gift of love. The craze of roses is so high that a single day has been dedicated to it on the Valentine Week. On 7th February, Rose Day, people express their feelings of love, appreciation, admiration, romance, and care through vibrant roses. We have thus an impeccable collection of roses. And here lies some of the classic valentine's gift ideas that would never go out of style!
Forever Roses: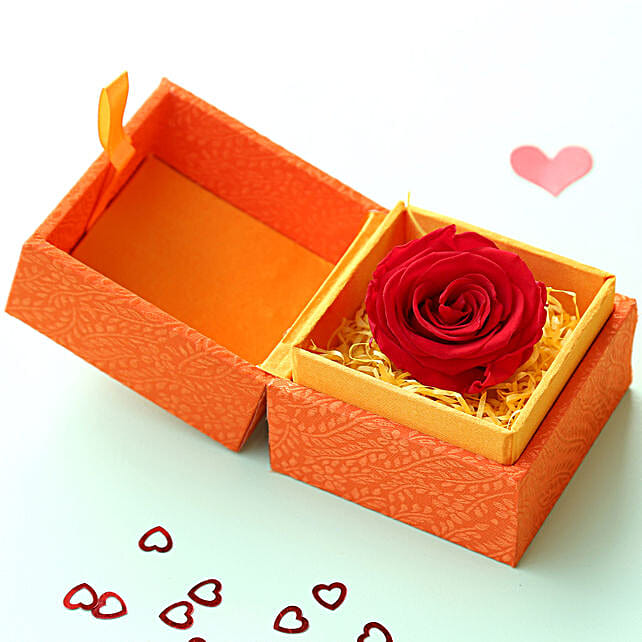 To let that "special someone" know about your true feelings of love and romance, this is the Rose that you must buy. This special rose is known as "Forever Rose" because it will stay afresh and alive for 2 years. It is a 100% natural Ecuadorian rose that would signify your precious love for that "special someone". This "Forever Rose" is a sign of timeless romance, passionate love, and undying care. So, this Rose Day or Valentine's Day, send this impeccably beautiful online forever rose to your partner or better half to express your unconditional love.
Endless Love: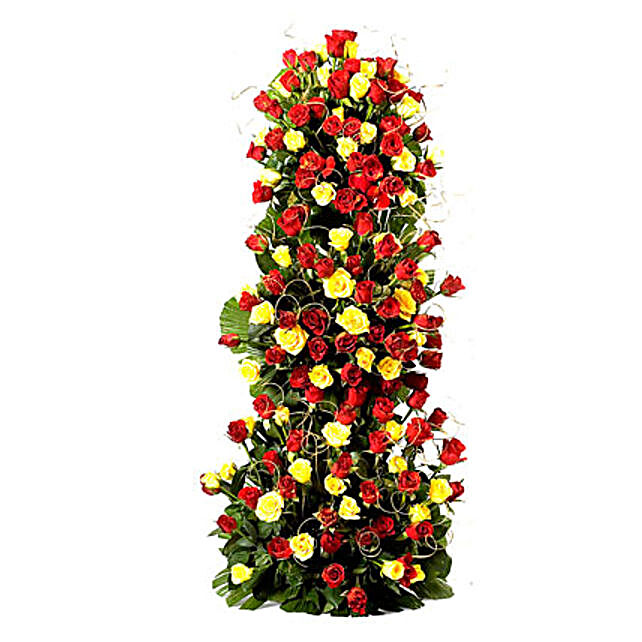 Love is the most beautiful and the most important feeling in this world. It has no end at all. You may be temporarily angry with someone but you simply cannot un-love someone – right? As a token of your forever bond of love and care, here is an arrangement of red and yellow roses. This bright color combination enhances positivity, multiplies the joy of the mind, and gives a romantic boost too. Surprise your "significant other" this Rose Day with this spectacular gift!
Special Surprise Arrangements: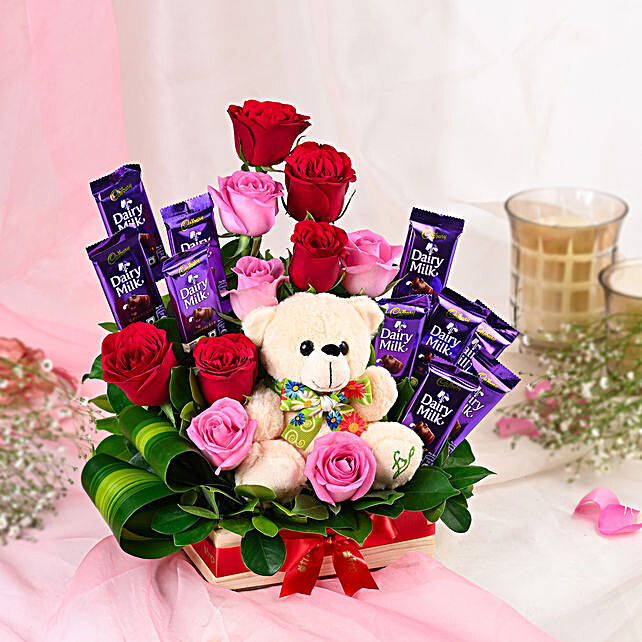 A Rose Day gift is not always the roses. This day is all about the feeling of love, admiration, respect, tenderness, and purity in a relationship. And thus, a gift that truly satisfies these traits should be gifted to your sweetheart. A combination of a cute teddy bear & mouth-watering chocolates arranged pleasingly in a cane basket with some red roses would be the perfect example of a classic & romantic Rose Day gift.
White & Red Floral Beauty: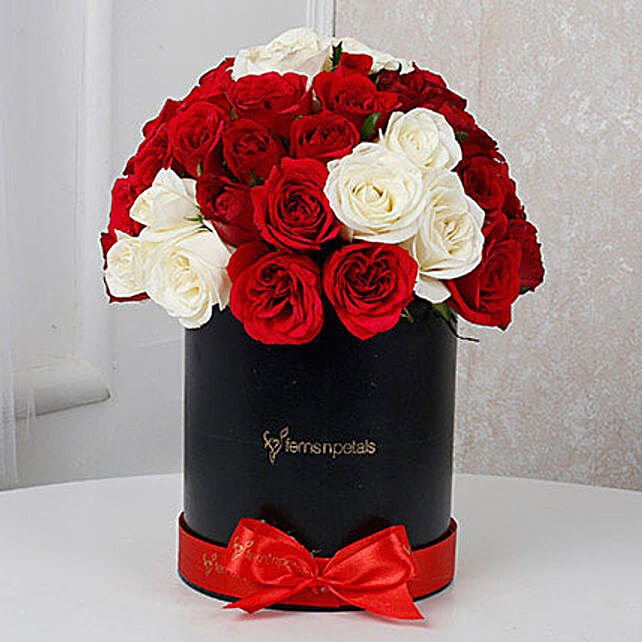 The combination of red and white roses in a sturdy box is all you need to confess your unconditional love for your partner or better half. Let your love shine a little more by presenting this awesome box arrangement of red and white roses. The velvety petals of the roses signify resilience and tenderness of love. May your love remain as fresh and beautiful as these roses.
Engraved Golden Valentine Rose: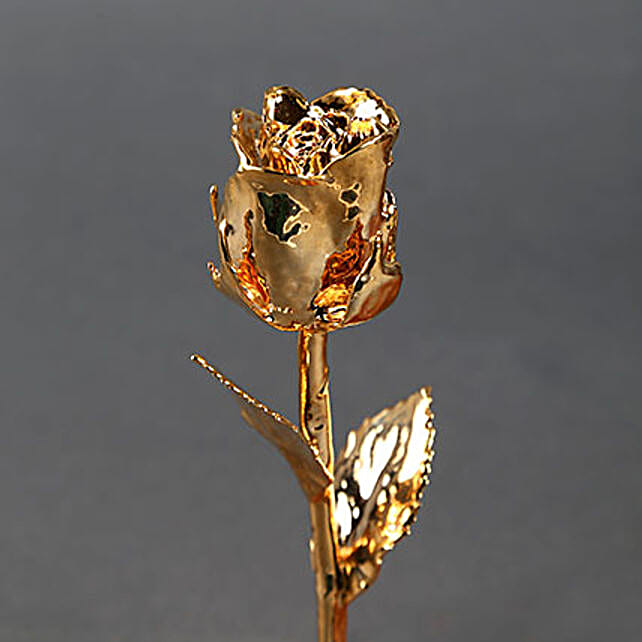 The breath-taking look of natural roses has inspired this gold plated rose. To remind your sweetheart of the timelessness of your love – this is the perfect gift of love you can pick up. The golden color actually signifies wisdom, love, illumination, passion, compassion, courage, and magic. You definitely require these traits in your love relationship! So, enhance the strength in your relationship by gifting this heavenly golden rose!
Dark Pink Roses Bunch: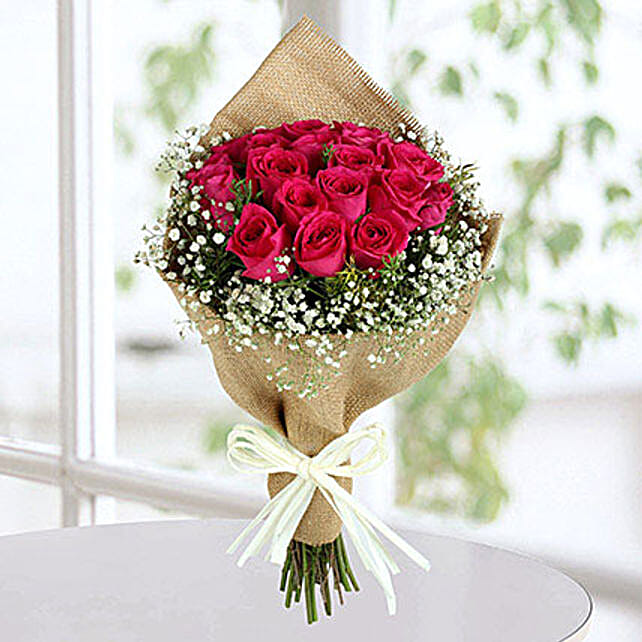 Rose Day signifies the strength of roses in building & intensifying relationships. On a wider approach, yes, it is associated with love and romance. But you can also send a rose of love, care, admiration, and respect for your parents, close relatives, and other friends. To say a cute and sweet "Thank You" too, dark pink roses also come into use!