One cannot deny the supreme power of Bollywood in India. The movies became a large part of our lives over time. Every Friday, there is a new release – a new story, a new set of actors trying to prove a point, and a large mass waiting to be inspired by it! Kids try to dance into the footsteps of their dancing stars and teenagers love to copy the fashion statement of their favorite celebrities. There are some characters of movies that become larger than the movie itself and then there are some actors who get typecast and people identify them with a similar kind of role. For example, Jagdish Raj was the archetypical police inspector in the whole 70's and 80's. Similarly, Nirupa Roy was the epochal mom in most of the Bollywood movies. On the verge of Mother's Day, let's remember some of the iconic mom characters from Bollywood.
Nirupa Roy – The "Always Oppressed" Mom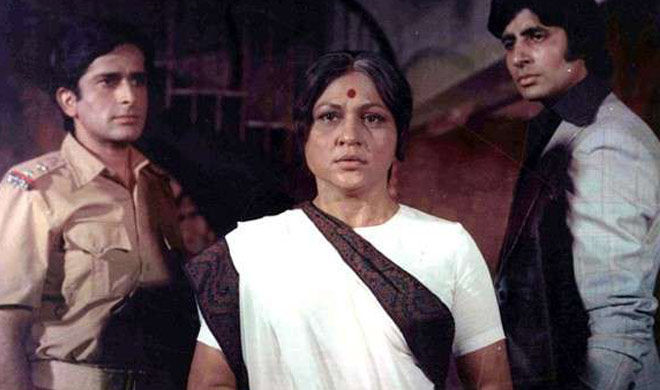 The history of Bollywood and the place it has given to the roles of mothers would be incomplete without this actor. "Mere Pass Maa Hai" – this dialogue is one of the top 10 famous dialogues of Bollywood. The whole of 70's and 80's era saw Nirupa Roy as the mom in almost every alternate movie. She became the face of that sacrificing mom whose life is oppressed and her only motive in life is her child's happiness. She is also fondly remembered as Amitabh Bachchan's screen-mom. Apart from Deewar in 1975 which till date is her most iconic role, she was also seen playing similar roles in Inquilab, Mard, Amar Akbar Anthony, Suhaag, Muqaddar ka Sikandar, etc.
Nargis Dutt – The Morally Right Mother India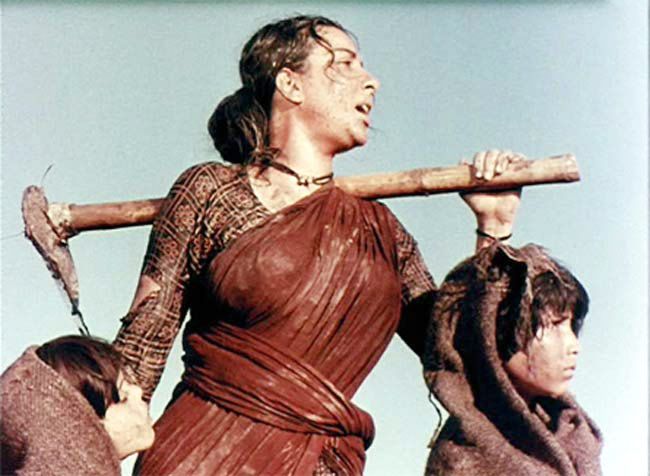 Mother India is an exemplary movie that is considered one of the best films ever made in India and the world. A poverty-stricken mother who is hell-bent to give her children a better life finally shoots her own child because he was morally wrong. The gunshot where Nargis kills Sunil Dutt is one of the spine-chilling moments of Bollywood. Nargis Dutt's character of "Radha" is one of the most loved and remembered moms of Indian cinema and is worth mentioning in this list.
Waheeda Rehman – The Graceful Mom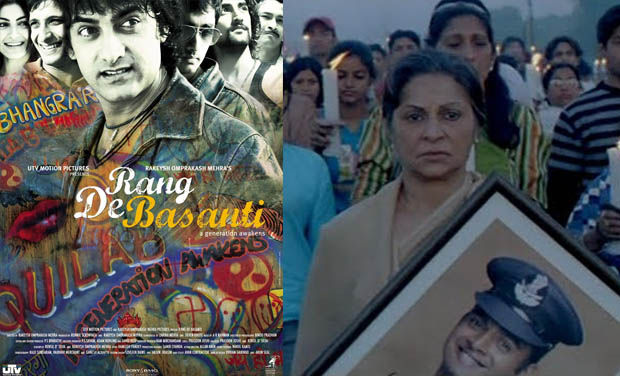 She is beautiful, graceful, and elegant. At this age also, she manages to make your heart skip a beat with that enigmatic smile and a royal attitude. She is that mom who is never wrong and is always supportive of her children. We saw her in Lamhe playing a Dai maa where she supports the "love over age barrier" and then enjoyed her presence in Rang De Basanti where she fights with the government for bringing justice to her dead son. She is truly the "darling mom"!
Dina Pathak – The Strict but Sweet Mom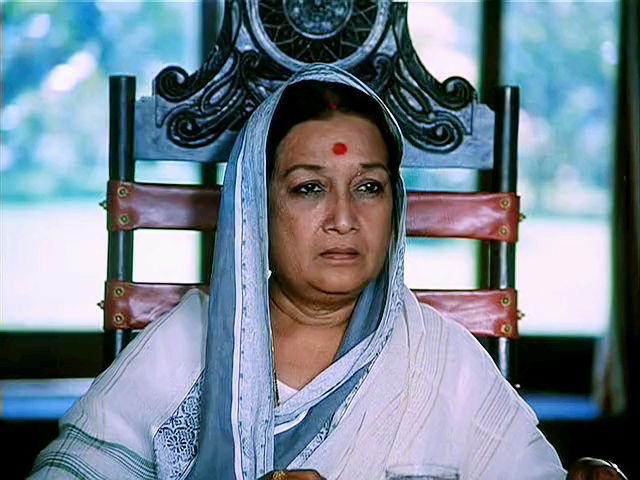 In all those light-hearted comedy family dramas of the 70's and 80's, we saw her slaying the role of the mommy darling. She played motherly characters in Khubsoorat, Koshish, Gol Maal, Jhoothi, Naram Garam, Pinjar, etc. People simply loved her performances in these roles. Maybe these movies wouldn't have reached a certain acclaim if she weren't there. But the most famous mom role of her career was Khubsoorat where she was the strict mom to her children!
Farida Jalal – The "Simran Ki Maa"
DDLJ – Dilwale Dulhaniya Le Jayenge is the longest running Indian cinema ever and Farida Jalal played the role of mother to Kajol's character named Simran. She played mother figure in movies like Kuch Kuch Hota Hai, Kabhi Khushi Kabhie Gham, Judaai, Dil to Pagal Hai, and many more blockbusters but that one "Simran ki maa" or Lajo defined her whole career. In Television also she plays the motherly characters and is much loved for her work. We all receive an "everything would be fine" kind of vibe from our moms – right? Farida Jalal's characters perfectly match this vibe and that is the supreme reason behind her fame.
Reema Lagoo – The Best 90's Mom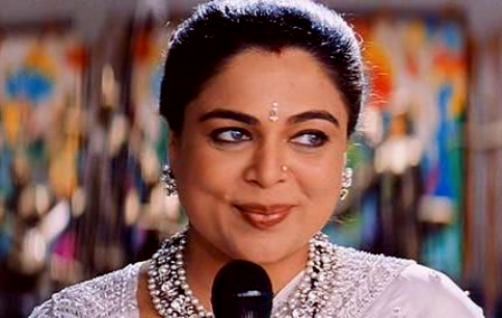 Recall the 90's classic movies and you would find this face in most of them. Maine Pyar Kiya, Hum Aapke Hai Koun, Hum Saath Saath Hai, Main Prem Ki Deewani Hoon, Kuch Kuch Hota Hai, Kal Ho Naa Ho, etc. are some of those blockbusters which we all love to enjoy with our Sunday plate of lunch and secretly weep with her. Her docile nature, sweet smile, and silent weeping would always remain special to glorify the era of 90's.
Rakhee – The Revengeful & Ever Optimistic Mom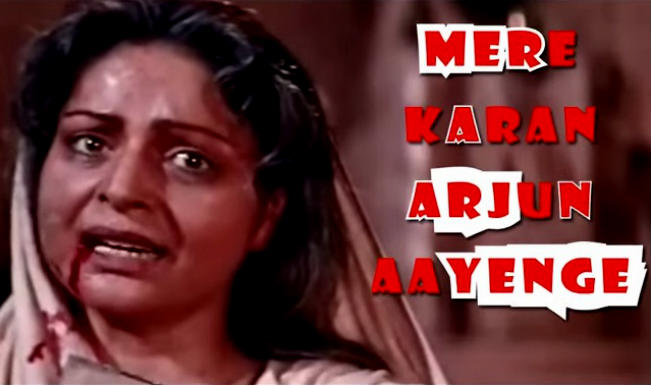 The hugely melodramatic scripts of Bollywood from late 80's and 90's saw Rakhee perfectly step into the role of a mom. Who can better say those ever-optimistic dialogues than Rakhee – "Mere Karan Arjun Ayenge", "Aasman Ke Seena Cheedh Ke Ayenge", and "Dharti Ki Chhati Faad Ke Ayenge". This optimism is so intense that Karan and Arjun are reincarnated and returns to settle the scores with enemies. In Ram Lakhan also we saw this optimistic mom who is sure that her kids would return to take revenge. Other notable works of her include Baazigar, Jeevan Ek Sangharsh, Khal Nayak, Anari, Border, Soldier, etc.
Jaya Bachchan – The Telepathy Mom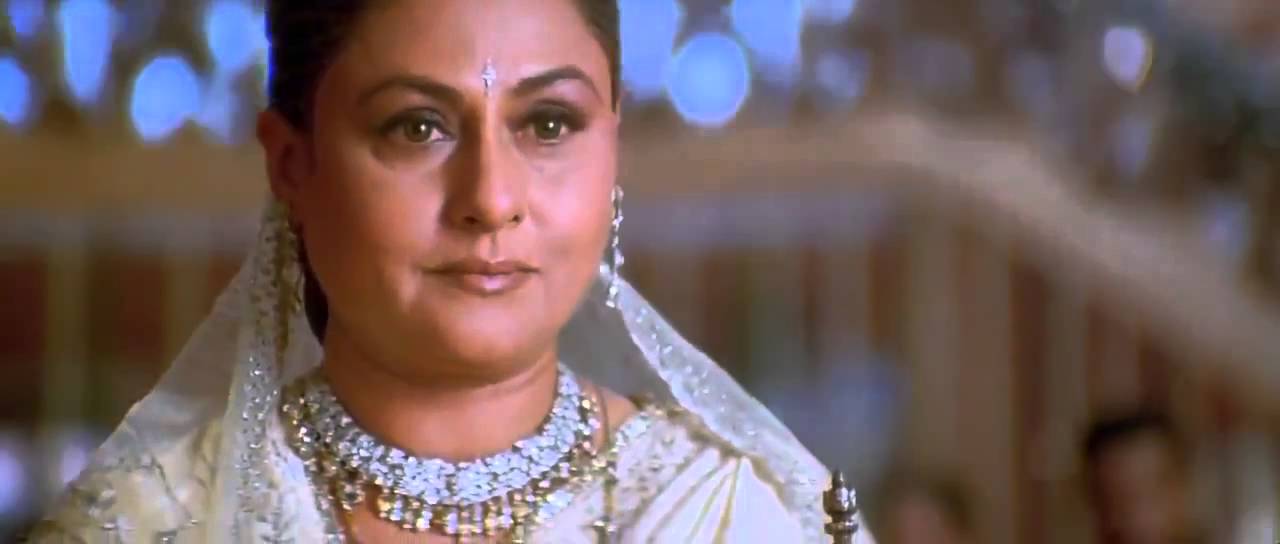 Every mom knows the heartbeat of her child but Jaya Bachchan is blessed with some kind of telepathy also! She knows the exact time when her son is landing. The telepathy mom also knows when her two sons are hugging each other in some other part of the world (with a time difference of 4 hours and 30 minutes)! She became the epitome of melodrama and did complete justice to the fabric of the movies she was in. Kabhi Khushi Kabhie Gham would always remain the most melodramatic portrayal of a mom in Indian cinema. Some other notable works are – Kal Ho Naa Ho, Fiza, and Laga Chunari Mein Daag.
Kirron Kher – The Mom of All Melodramatic Moms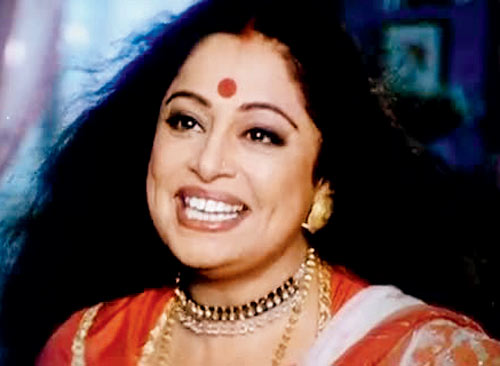 People expect a high-spiritedness from her on-screen characters and she delivers that wonderfully. The traditional Bengali mom of Devdas, the high-octane Punjabi mom of Dostana, Khubsoorat, and Total Siyappa, the junior artist mom from Om Shanti Om, or the up street fashionista aunt from Kambakht Ishq – she never fails to charm her audience. She is, in fact, a mix of Reema Lagoo, Farida Jalal, and Rakhee.
Ratna Pathak – The Sophisticated No-Nonsense Mommy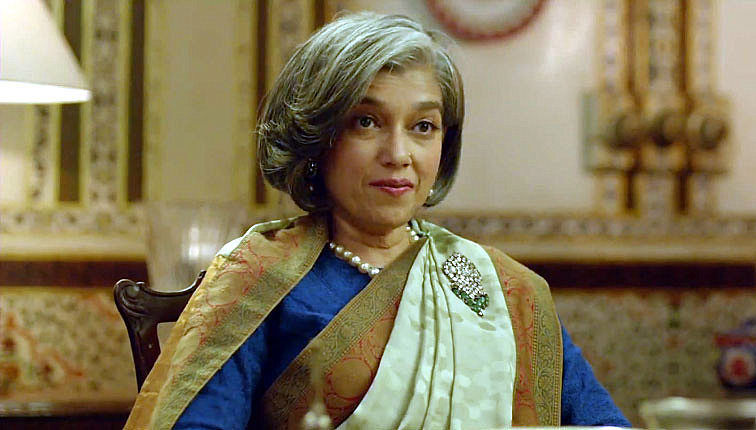 Ratna Pathak has that uber cool and sophisticated charm in the mom characters she portrays on screen. She is one of the favorite on-screen moms post-2000. Look into Janee Tu Ya Jaane Na, Khubsoorat, Golmaal 3, Ek Main Aur Ekk Tu, Kapoor & Sons, or Mubarakan – and you would know how beautifully she shuns all the "nonsense". And she looks stunning in her mom avatars! Apart from movies, she portrayed that mom role in "Sarabhai V/S Sarabhai" which we can never forget!
Dolly Ahluwalia – The Sweet Punjabi Mom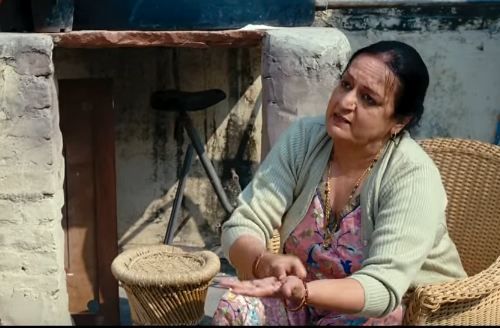 She is the mom of Vicky Donor! Only one mom role was enough to receive a National Award and a recognition for a lifetime. She portrayed a typical Punjabi mom with much conviction. She works hard all through the day and curses her son. At night, she sits with her mom-in-law to enjoy her whiskey and forget the traumatic life she has been. She is a darling and people will always remember the character Dolly for a wonderful vivacity.
Seema Pahwa – The Marriage Pestering Mom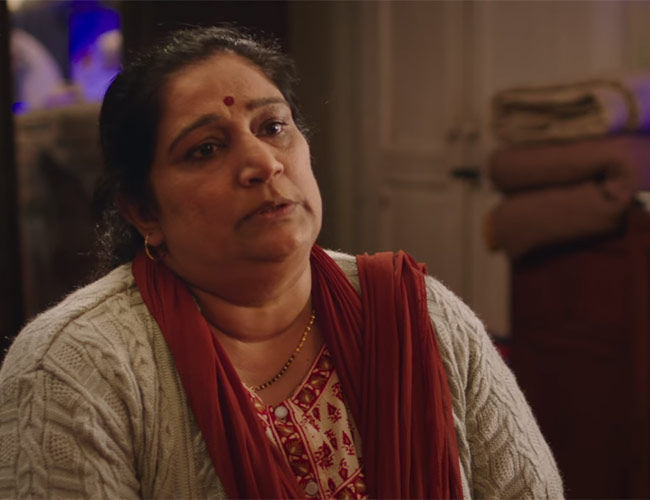 Post the 90's there was a lull in creating a proper role for the mothers in Bollywood. But things are changing again! People are bound to fall in love with the mom characters with gifted actors like Seema Pahwa. She was Bitti's mom in Bareilly Ki Barfi, Sandhya's mom in Dum Laga Ke Haisha, and of course Sugandha's mom in Shubh Mangal Saavdhan. She defined these roles as a new age mommy darling. Her only motive is to see her girl settled in a happy marriage. And to make that marriage work she is always ready to impart some sex education too! Isn't she really cool?
Sridevi – The New Age Mom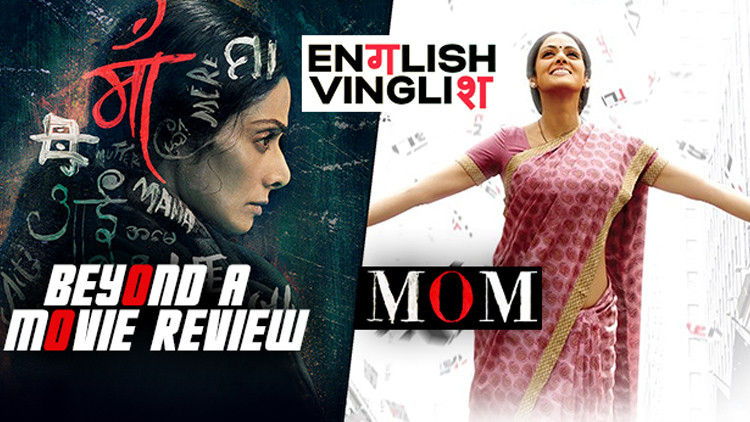 Can Sridevi play the role of a mom? After stunning the whole nation with gorgeous looks and mesmerizing moves, could anyone believe her on-screen mom character? But she is after all Sridevi who can never limit herself from taking up a challenge! She became the new age mom. Post her comeback and before her demise, she gifted two beautiful "mom" characters in English Vinglish and Mom. Both these characters are unforgettable. With English Vinglish – she made us love our moms more than ever and made us realize that moms also require a space to fulfill their dreams. With Mom, she took a refined Rakhee way to settle scores with the goons!
We all should thank Bollywood for providing us a plethora of lovely mommy characters. Apart from all these wonderful and iconic moms, there can be some special mention also. Shabana Azmi in Neerja, Masoom, and Jaazba, Zohra Sehgal in Cheeni Kum, and Tabu in Astitva are the other notable ones. So, this Mother's Day, don't forget to celebrate the essence of mom by watching these movies. And also remember to buy a wonderful mothers day gift for her!
Related Blogs: