Giving roses on any occasion makes it special. But what does your choice of rose symbolize is a fact that we overlook most of the time. Every rose as beautiful as them have a hidden meaning for each of them. By knowing the meaning of each colour and variations will make your gift more valuable than before. so this Rose Day, know what does your rose tell about your relation.
Roses for rose day has a different colour and meaning, usually more than one. To make sure that the right message reaches the right person, please add a note of love to it. A personalized message always makes the roses look more lovely and special.
So in order to know what does your rose tells about your relation, we need to know more about every rose in detail.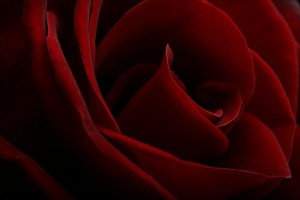 Red Roses
Red roses have always been considered to be messenger of love. Nothing can convey "I Love You" better than them. But apart from being a symbol of love, red rose also stands for desire, passion, courage, talent, courage, respect, beauty and sincerity. A red rosebud symbolizes purity and loveliness. So if someone gift you a long stem red rose as Valentine's Day gift, it mean that he silently wants to express his/her undying love for you and will stay with you forever.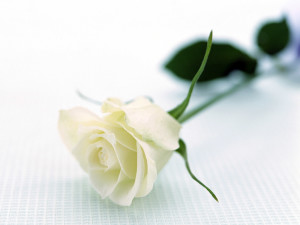 White Roses
Second to red roses, white rose symbolizes truth and innocence. With their serene beauty, they also represent silence, secrecy, reverence, humility youthfulness and charm. Feeling like "I Miss You" or "You're Heavenly" or "I'm Worthy of You" is best expressed with white rose. White rose is also symbolic of peace and condolence. A white rosebud is symbolic of girlhood.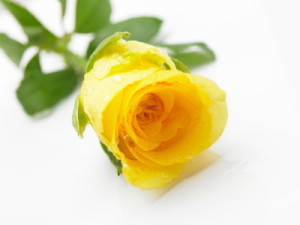 Yellow Rose
The best way to let someone know that you are friends is to gift them a bunch of yellow roses. Nothing else does a better job. It also symbolizes freedom. The radiant bright yellow roses represent and convey congratulations, joy, gladness and delight. They are also promise a new beginning and say welcome back and remember me with their bright and warm tone. At rare occasions, yellow roses have also been used as the system of care and jealousy. If someone presents you yellow rose with red tips, it means that your friends is falling in your love.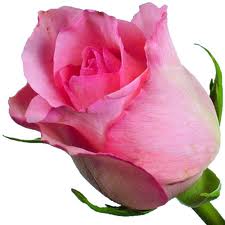 Pink Rose
Not exactly red, pink rose is the subdued colour that represents refinement and is often a sign of high esteem and appreciation. It is also symbolic of grace, gentility and happiness. So if you have that special someone, whom you have admired for a very long time but haven't figured out how to express yourself, pink rose will be an excellent choice to communicate your unspoken feelings for you.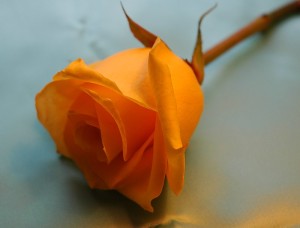 Orange Rose
A rare colour in the rose family is symbolic of passion, desire and excitement when it comes to romance. It also expresses enthusiasm and fascination for someone special. So if you do not feel that passion and desire in your relation, avoid picking up a bouquet of orange roses as it may send out a completely wrong messages.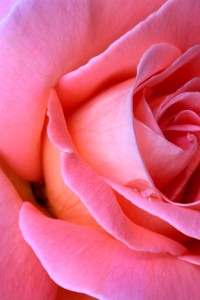 Coral Rose
Just as sunrise varies in intensity, coral is dusky, subtle orange that graces the sky at first light when it comes to roses, it speaks of happiness and would be perfect to say "thank you". If you still desire someone, it will be an ideal gift to let them know of your feelings. It is also symbolic for passion.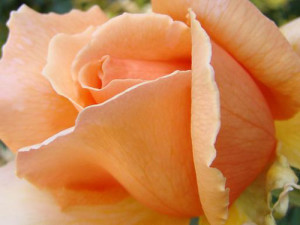 Peach Rose
Peach rose is often considered more to be symbolic gesture for appreciation or gratitude than a token of love. They are also considered to be ideal to express sympathy to someone for the gentle yet pleasing appeal that they carry. If you are missing your dearest friend and want to thank you them in a very special and different way, a bouquet of these subtle and gorgeous blooms will be perfect.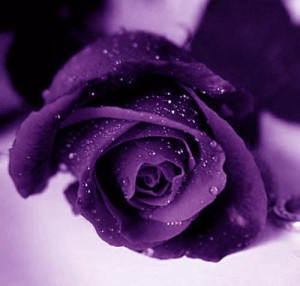 Lavender Rose
Beautiful and distinctive, lavender roses signify enchantment and is often taken to be as the messenger of conveying love at first sight. It most probable is the most mystical and fairy tale colour of the rose family. It is said if someone gifts you a purple rose, it means they fell in love with you at first sight like any fairy tale. So if you have a romantic heart and love the stories of fairy tales, sweep your special someone off their feet with presenting them a bouquet of lavender roses.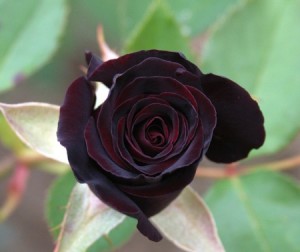 Black Rose
Though a true black rose does not exist. It the darkest shade of red rose that often is considered to be black in colour. These black rose symbolizes rebirth or new beginning of something new. Enthrall your loved ones with an arrangement of mysterious and beautiful black roses.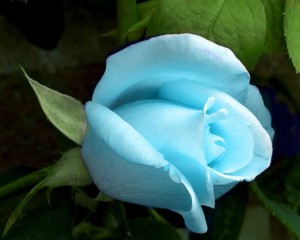 Blue Rose
The quest for a blue rose continues, since they are merely a fabrication of the eager, dreaming mind at this point. The blue roses that exist are actually variations of purple or lavender, which look blue in certain light. However, you wouldn't really want to send a blue rose to someone, as it means a figment of the imagination, or something unobtainable.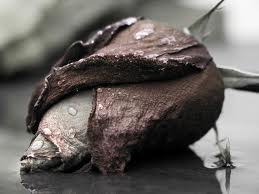 Dead Rose
As the name suggests when things do not work between people and the relationships are dying, dead roses are your messenger. Presenting a bunch of dead rose to someone means that you are calling it off, that it is over.
Apart from single colour roses the combination also signifies many things. A new meaning arises with the combination of two colours of roses.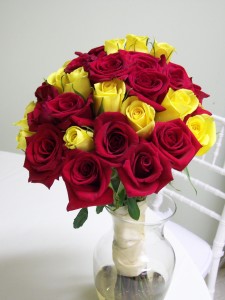 Red and Yellow Rose
When yellow and red roses are combined together, it is supposed to be symbolic to an expression of happiness and general jovial feelings. So if you want to celebrate any occasion with your dear one, send them a beautiful arrangement of yellow and red roses.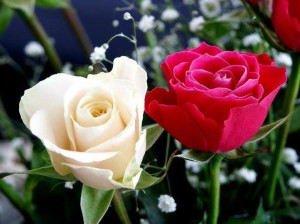 Red and White Rose
When you want to show your love and commitment for your beloved, nothing will express it better than a bunch of red and white roses. Symbolic of love, unity and engagement there is no better way to tell the world of the degree of seriousness of your relation. So gift your beloved a gorgeous arrangement of red and white roses and let her know how serious about your relation.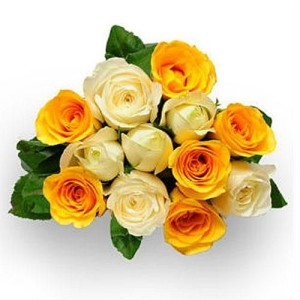 White and Yellow Rose
The two harmonizing shades of roses can depict nothing but peace and harmony.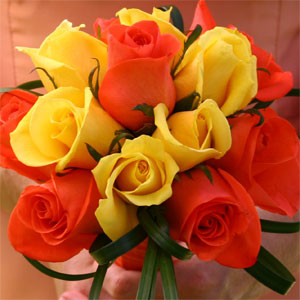 Yellow and Orange Rose
Yellow and orange rose given together symbolize passionate ideas.
There are various symbols attached to the presentation of roses too.

Single red rose
A single red rose symbolizes romantic love. It is considered to be the most romantic gesture because it creates a romantic atmosphere.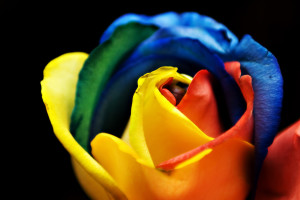 Single Rose in Any Colour
A single rose in any colour is the messenger of simplicity and gratitude. So next time if you want to thank someone, send him/her a single rose. It says "Thank You" much better than any words can ever say.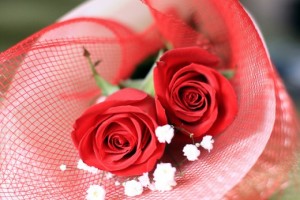 Two Roses Entwined
Two roses that entwined together, regardless of colour, means "Marry Me". So if you want to give a sweet surprise of silent proposal to your beloved, present her 2 entwined roses and let the flowers know your hearty desires.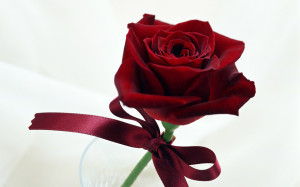 Thornless Rose
A thornless rose mean early attachment. So if you want your love to know that you fell in love with her/him at the first sight, present them a thornless rose which symbolizes love at first sight.
7th February is celebrated as Rose Day round the globe and the initiator of the Valentine's Day celebration for the entire next week. A day when you can express your feelings for someone through the language of roses. So make this rose day special for your beloved with the amazing bouquets from ferns n petals. we have an amazingly wide range to choose from. So if you want to let the other person know of your feelings without involving words, what will be better than bouquets of flowers.
So get ready to express your love to your beloved and shop with ferns n petals now.